Sapere Aude Bequest Society
News from the Sapere Aude Bequest Society
The Sapere Aude Bequest Society (SABS) has sprung back into event mode at the easing of COVID-19 restrictions, and was able to host face-to-face gatherings, once again, and the response has been fantastic. It seems more and more people are eager to reconnect. Nonetheless, in acknowledging these strange times, SABS has decided to maintain its very popular program of webinars for the foreseeable future. These sessions have been very well patronised and have been much appreciated by members and guests. The convenience of the zoom format has been embraced. Thank you also for the lovely feedback from members and others appreciative of our efforts to keep everyone connected. We also understand that many are still waiting for the further roll out of the vaccine, and this remains a very good reason to keep the webinars going.
A sparkling night...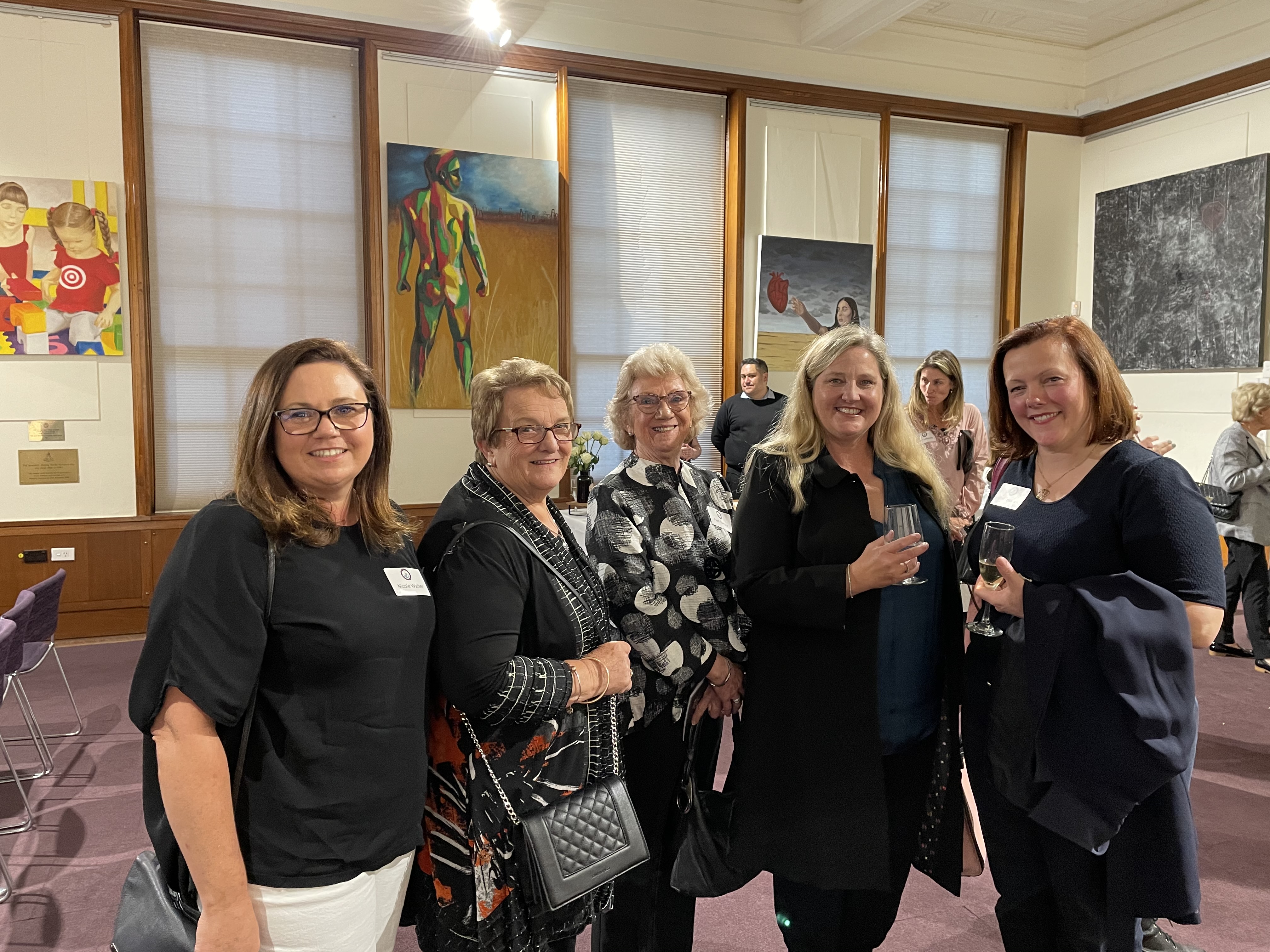 SABS held a special twilight event in the Cato Room – Diana, Princess of Wales – the Jewels of a modern-day Princess presented by Adrian Dickens, independent jeweller and lecturer. Adrian, who has more than 40 years' experience in modern, estate and antique jewellery, provided the large audience with an extremely well researched and beautifully illustrated presentation. He offered not only fascinating insight into the world of Diana and her jewellery collection, but also into the Royal Family. Guests embraced the sparkling evening theme as they sipped on champagne and enjoyed light refreshments. There was a real buzz in the room as people delighted in the opportunity to catch up with friends. SABS reached out to members and the wider Wesley community with the invitation to this event, so it was wonderful to see a cross section of the Wesley community in attendance.
French Impressionism at the National Gallery of Victoria
In what has emerged as a regular event in the calendar, SABS once again embraced the Winter Masterpieces 2021 exhibition at the National Gallery of Victoria. This year's exhibition is French Impressionism from the Museum of Fine Arts, Boston (MFA). It features more than 100 masterworks of French Impressionism. The MFA is renowned worldwide for its rich holdings of Impressionist paintings. French Impressionism features works by Claude Monet, Pierre-Auguste Renoir, Edgar Degas, Camille Pissarro, Mary Cassatt and more – including 79 works that
have never been exhibited in Australia. As part of our SABS offerings, more than 70 online audience members and guests enjoyed a special webinar that introduced Boston, the MFA and of course the exhibition, presented by Kenneth Park, Wesley's Curator of Collections and Philanthropy Associate. Kenneth has been to Boston more than 20 times as a tourist and tour leader. His presentation was extremely engaging and entertaining and the illustrated lecture really whetted the appetite for everyone to go and see the show. Feedback included:
Thank you so much for a wonderful walk-through of impressionist artwork. Given our current restrictions, it was a great chance to see works we may or may not get to see otherwise...Thanks to all who arranged it.
Thank you, Debra. Joan and I thoroughly enjoyed the presentation. Kenneth is a living treasure.
Unfortunately, the extended June lockdown meant we had to cancel our morning tea and viewing of the NGV exhibition which was a great disappointment.
Coming up...and how you can help Wesley College
SABS is planning more events, subject to government restrictions, including a visit to the newly redeveloped Wesley Boathouse with architect Pete Sandow (OW1966), a visit to the Mission to Seafarers in Melbourne including a tour of the State Library and the stunningly redeveloped Queens Hall. Please feel free to contact Debra Stiebel on 0411 497154 or at debra.stiebel@wesleycollege.edu.au for information on forthcoming events and how to join the Sapere Aude Bequest Society by way of a gift through your Will. Every bequest, irrespective of its size, does make a difference in providing more young people with the opportunity to experience a Wesley education. Read more about the work of our Society here: wesleycollege.edu.au/community/support-us/bequests Thank you to the almost 300 members of our Bequest Society for your support and, as always, a sincere thanks to our Society sponsor, APS Wills and Estates, who support our calendar events. Please contact Phil Lambourne (OW1980) at p.lambourne@apswills.com.au for more.