Our Clunes team of 40+ staff has extensive experience in meeting the learning and developmental needs of adolescent students in a residential setting.
Meet the Clunes leadership team
Daniel was appointed Head of Clunes in 2021. Daniel has extensive experience in student wellbeing, curriculum development and the implementation of effective social and emotional learning programs.
Daniel was previously Head of Student Welfare at Clunes, responsible for the student wellbeing program at Clunes and coordinating the Clunes team of house leaders. He was also responsible for the effective day-to-day running of student houses including cooking and cleaning.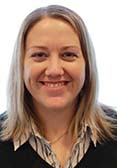 Anny McMaster joined Wesley College in 2021 and is Head of Programs and Staffing at Clunes.

Anny has a Masters in Educational Leadership and has spent more than seven years working in residential programs across NSW and VIC. She brings a wealth of knowledge in operations, programs and staffing of residential sites. Further to this, after seven years with the largest provider of experiential learning in Australia, Anny is highly versed in a systems approach to risk mitigation; at the core of this are strong relationships between all those involved with the young people in our care. Anny believes that experiential learning provides a unique opportunity for individuals to explore their capabilities and extend their view on what they may achieve.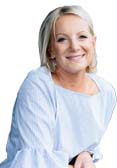 Fiona Mackenzie is the Head of Student Wellbeing – Transition.
Fiona Mackenzie is a passionate and experienced educator who sees wellbeing as the foundation of education. She has spent significant time as the Student Wellbeing Co-ordinator at Yiramalay/Wesley Studio School in WA and is now the Head of Wellbeing at Clunes. Fiona is also a qualified Educational Coach supporting teachers in contemporary and best practice.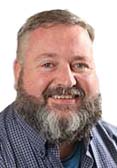 Richard Cope is the Head of Student Wellbeing – Houses.
Richard has been teaching at Wesley College Melbourne for 14 years. He began as Head of Year 9 in 2008 and was in that role for 8 years before moving to Clunes as the Head of Program and Staffing. While at Clunes, Richard has also held the roles of House Leader, Project Teacher and Food Planning Teacher. He stepped into the role of Head of Wellbeing – Houses in Term 2 2021. In this role, Richard has oversight of the day to day running of the student houses at Clunes, which draws upon his knowledge of the program, working closely with members of the town.
He is an active resident of Clunes, being a member of the Clunes Agricultural Committee that organises the Clunes Show every year. He is a keen baker and enjoys sharing this interest with students throughout the program.
---
I love the meaningful, rich experiential learning we facilitate for the students that come to Clunes. Included in this is the real and authentic impact our students and the Clunes program has within the local community.
Daniel Lukies - Head of Clunes
I enjoy living in a rural area and having the opportunity to develop the social and emotional learning of students. I also love the experiential nature of the program and particularly enjoy working with this age group.
Kelly McKay - Head of Welfare – Transition
I enjoy most the variety in my work. Every day is different bringing it own challenges and successes. Working with students in a whole host of different ways really embraces the concepts of experiential education.
Jonathan Collenette - Head of Programs and Staffing
Related links