Learning in Residence differs from most traditional dormitory environments. Wesley's contemporary and beautifully designed facilities cater to a vibrant population of over 80 boarders, providing the optimal mix of privacy and communal space.
Learning in Residence comprises eight two-storey residences for girls and boys, each housing up to 16 students and one staff member. Students are allocated to one of the eight residences according to gender and year level.
Boarders reside within the Glen Waverley campus grounds and make full use of the facilities at their door step, including the sports centre, gymnasium, tennis courts, music and drama studios, libraries, sporting ovals and an indoor swimming pool.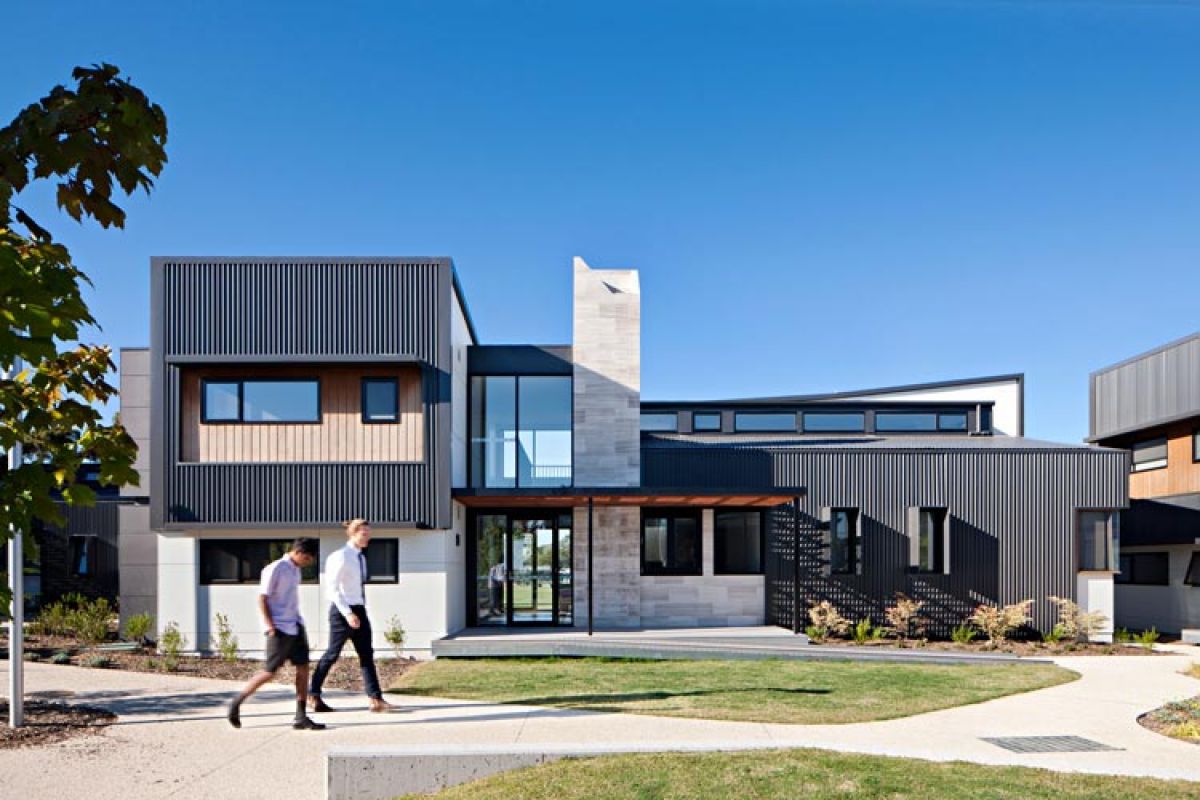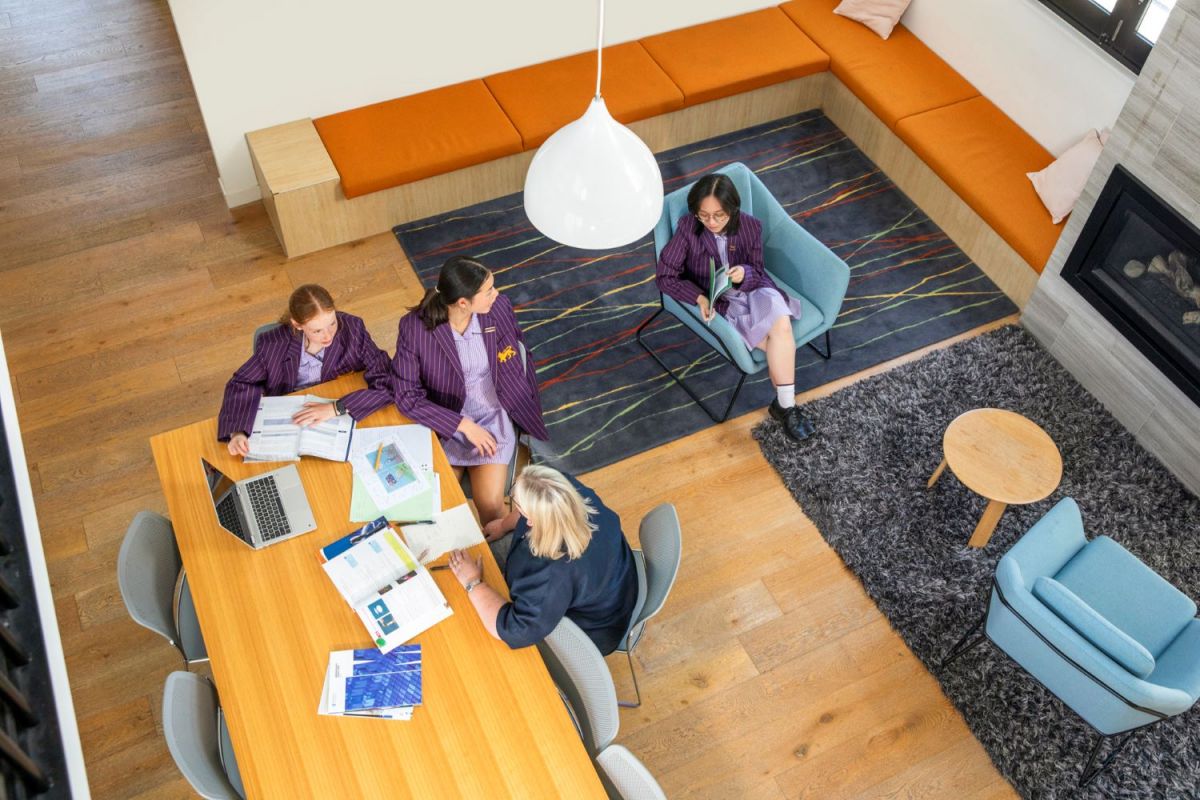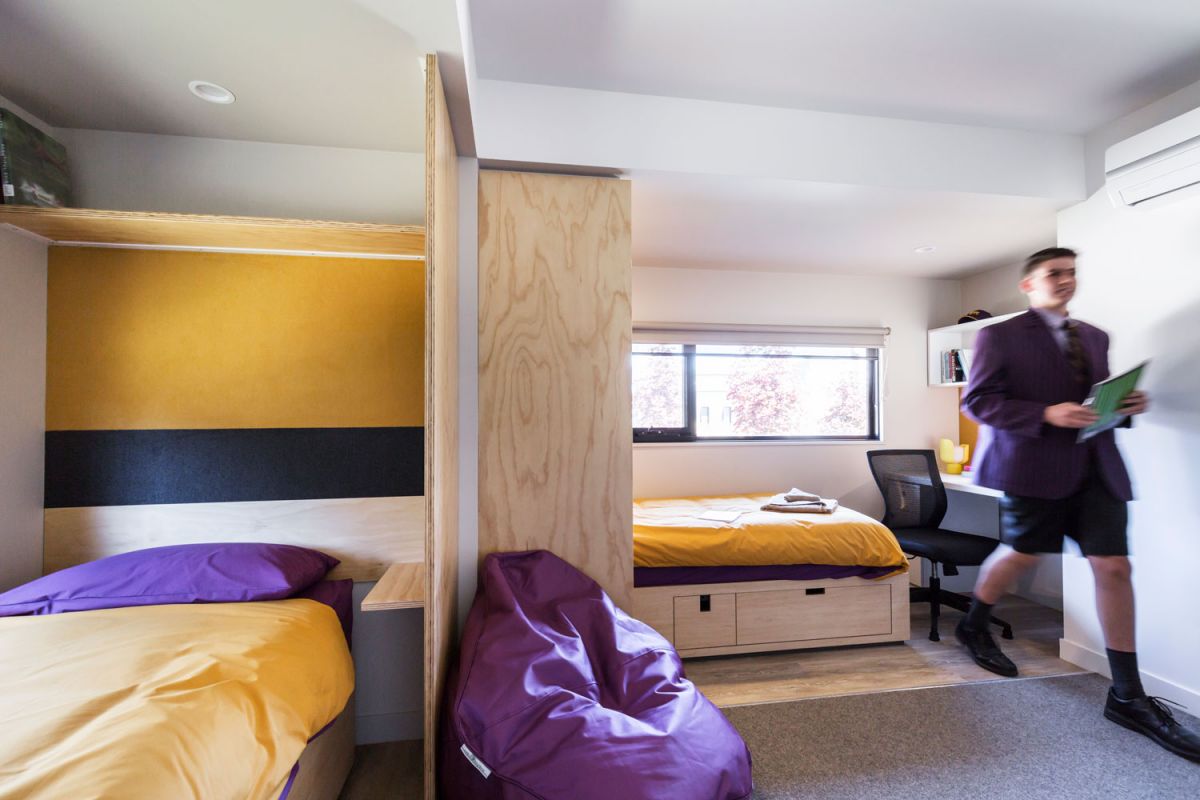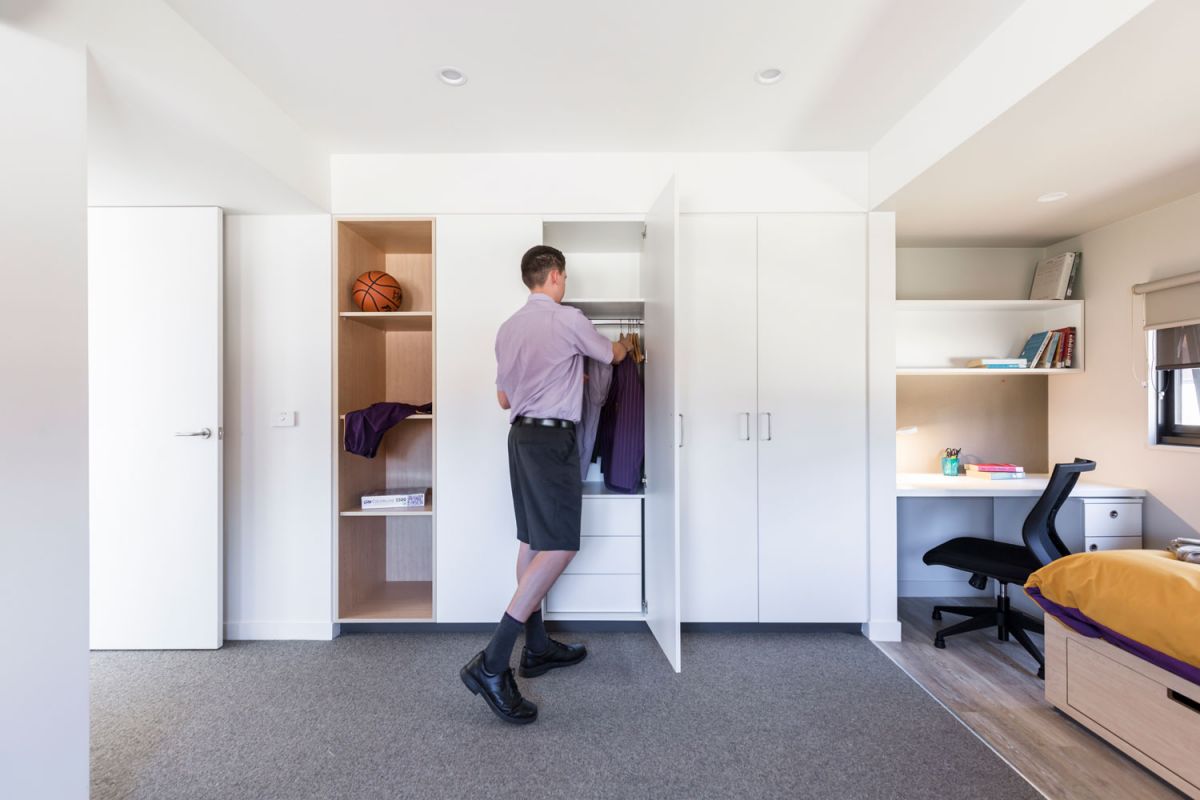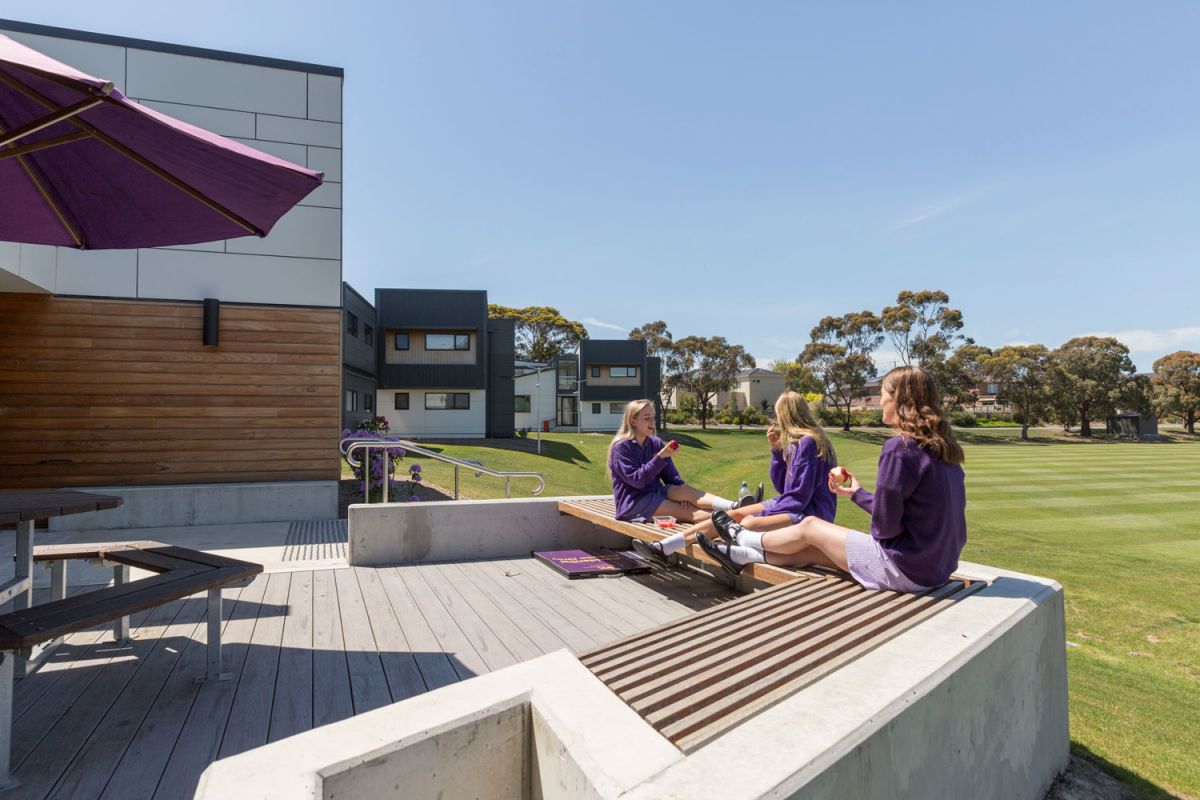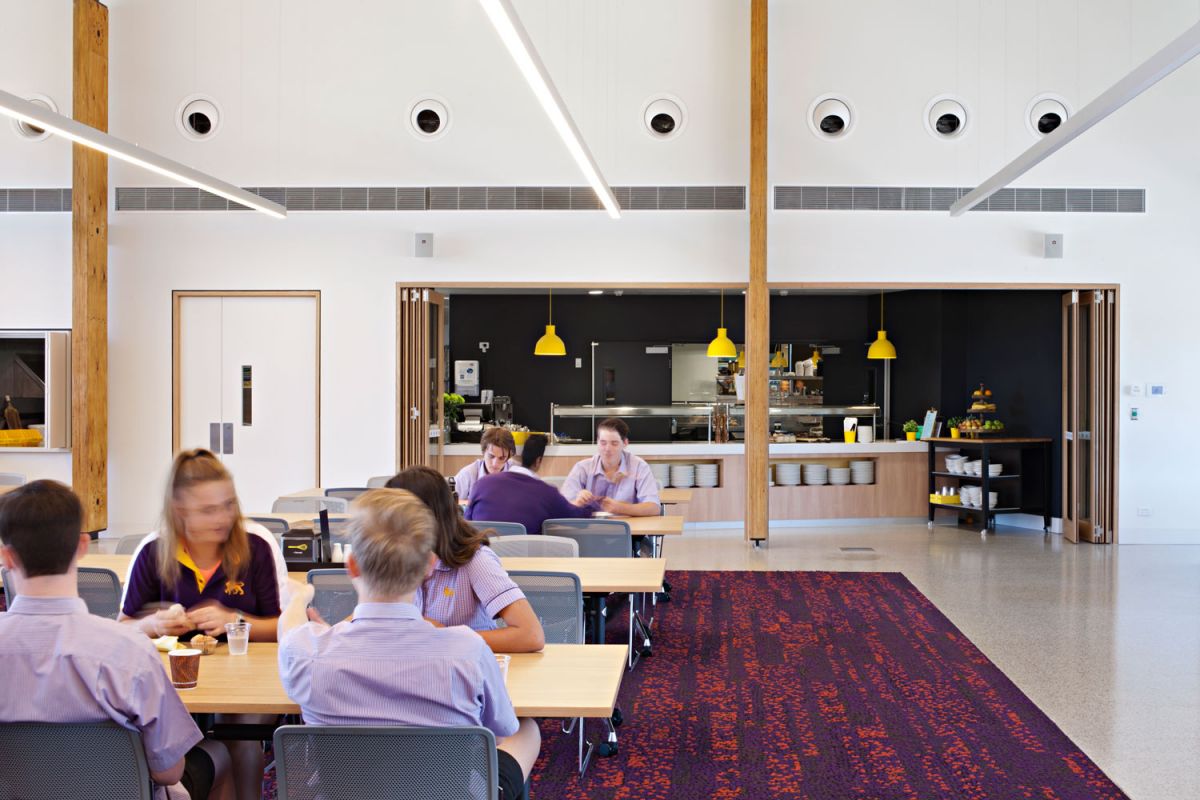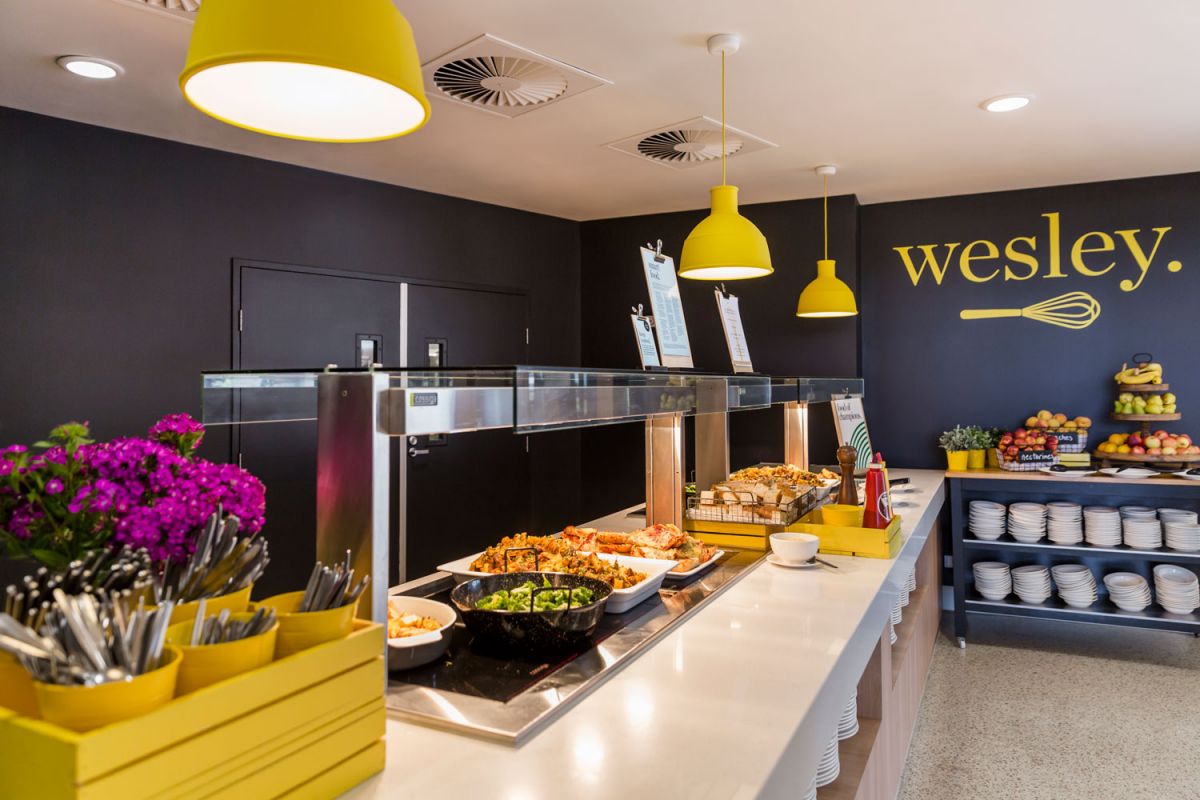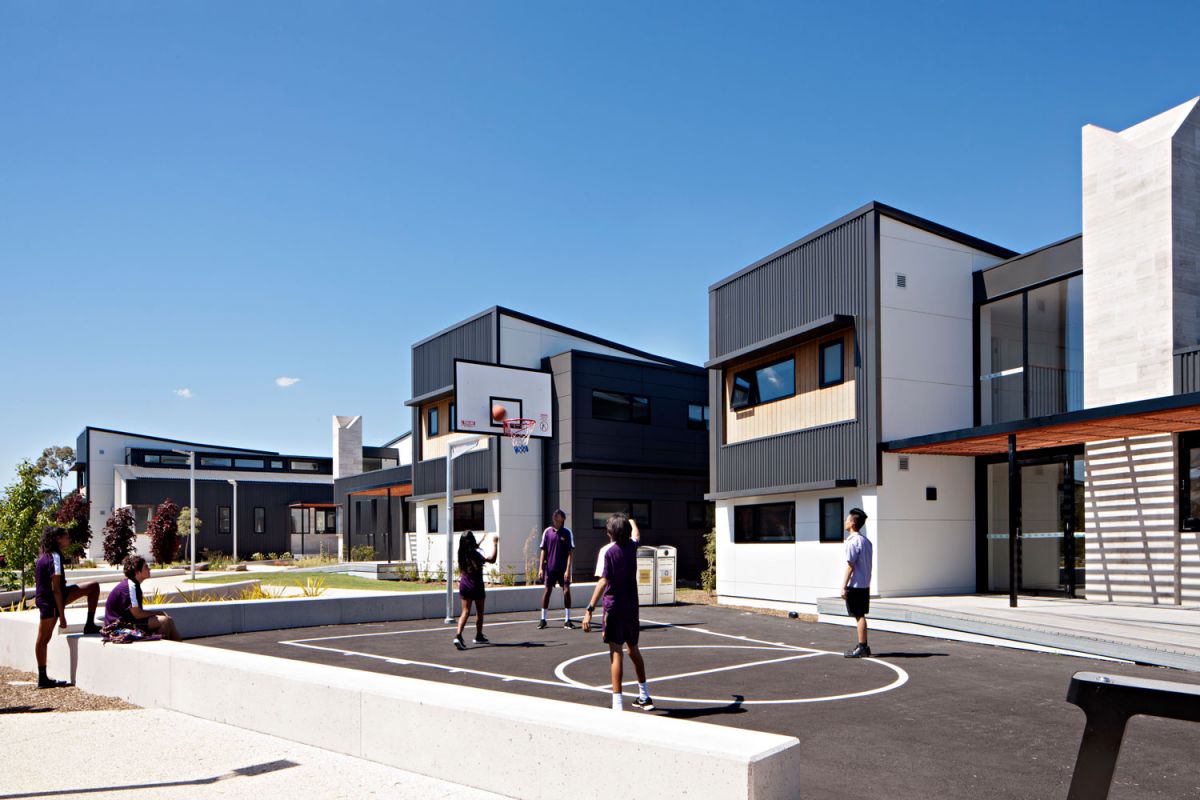 The residences
Each architecturally-designed residence features air-conditioned twin-share rooms with ensuite for Years 9 to 11 students, and single rooms for Year 12 students.
The bedrooms provide ample space for private study, sleep and socialisation. They can also access the library for study periods, supervised by residential and campus staff.
Common areas include an open-plan lounge featuring a gas fireplace, kitchenette, and private and group study areas.
Each residence features a kitchenette with a microwave, kettle, sink and fridge.
Dining as a community
Meals are served by our professional catering staff in the communal dining area. Overlooking Kennedy Oval, our dining space seats 240 people. Both day and boarding students dine together. Fresh, tasty and nutritious meals are always on the menu.
Keeping students connected
Wireless internet is available throughout the College, and students are provided with a secure Wesley College email account allowing for fast and easy communication.
Boarding students are also encouraged to keep in regular contact with family and friends outside of the College via phone, email and Skype.
Laundry service
Fresh laundry is provided through our convenient laundry services. Students simply deliver their personal items three times per week to our laundry service to be laundered and returned within two working days. They may also make use of our washing machines, dryers, ironing boards and sinks with the assistance of their residential mentor.
Tour the facilites
To arrange a private tour of the Learning In Residence facilities, please contact the Glen Waverley Admissions Office on +61 3 8102 6508 or email gw.admissions@wesleycollege.edu.au. Alternatively register to watch a virtual tour here.
.
Related links