Boarding is an enduring element of Wesley's DNA. It began in 1866, when Wesley College opened its doors for the first time. Our first student, Freddie Binks, was also our first boarder, and he was followed by many generations of boarders who forged lifelong friendships.
Building on a great tradition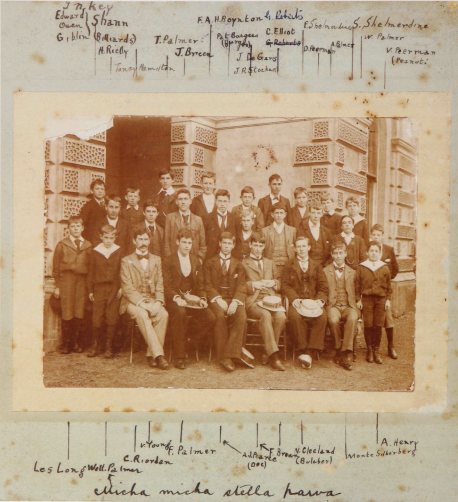 Boarding was offered at the St Kilda Road campus from 1866 until the late 1970s. Boarding at Wesley was very different then, housing only boys predominantly from rural and regional Victoria.
The dormitory-style boarding house of the 19th century was comfortable with no pretention of being luxurious.
Some boarders had radios or record players. Most kept in touch with home by post or, by the middle of the 20th century, by public phone.
Back then, as today boarders participated in an extensive cocurricular program that included sport and excursions.
More recently, Wesley has developed highly acclaimed residential learning programs at Clunes in Victoria and Yiramalay in Western Australia, and since 2016, the Learning in Residence contemporary model of boarding.
---
'Coming from a remote country town, boarding school was a broadening experience that opened up a world of opportunities. Boarding brings a wider culture to the College with international and national students all living on the College grounds.'
Hon Peter Nixon AO (OW1946) - Former Commonwealth Minister for Transport and Minister for Primary Industry
'Learning in Residence is great. I've become friends with many students from different cultures. It's nice to come home and sit by the fire and have a cup of tea with someone. Wesley has opened my eyes to different pathways, and now I know I want to be a lawyer for Indigenous youth.'
Mahalia Lane (OW2018)
'I believe a school without boarders is like fruit salad without cream.'
Hon Reginald 'Spot' Turnbull (OW1927) - Former Tasmanian Senator