About this campus
With state-of-the-art learning environments and world-class sporting facilities, Wesley College Glen Waverley is located on Wurundjeri Country and offers choice and opportunity for every student.
Sheriden Vella
Head of Campus
Glen Waverley's expansive campus comprises dedicated Junior, Middle and Senior Schools with age-specific learning, recreation and social areas.
Students benefit from the many opportunities offered on a large campus, alongside the personalised care and support provided within the dedicated 'mini' school communities.
Explore our campus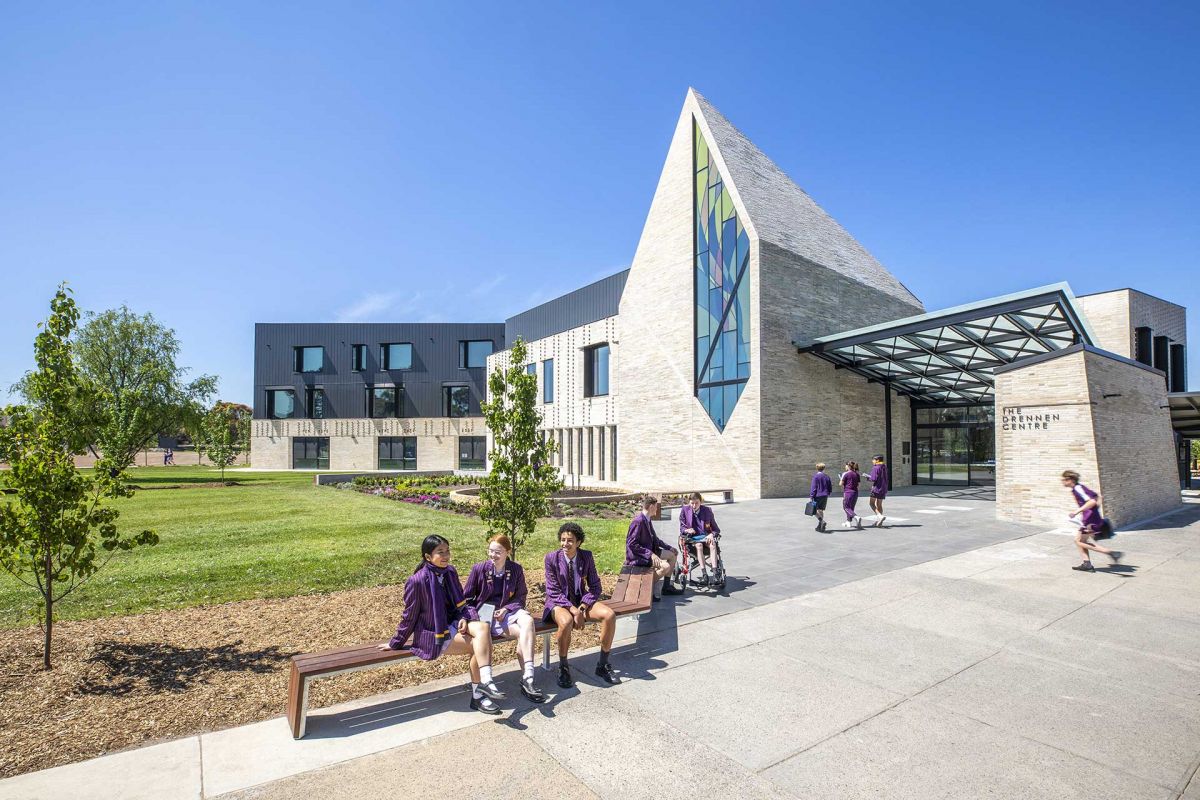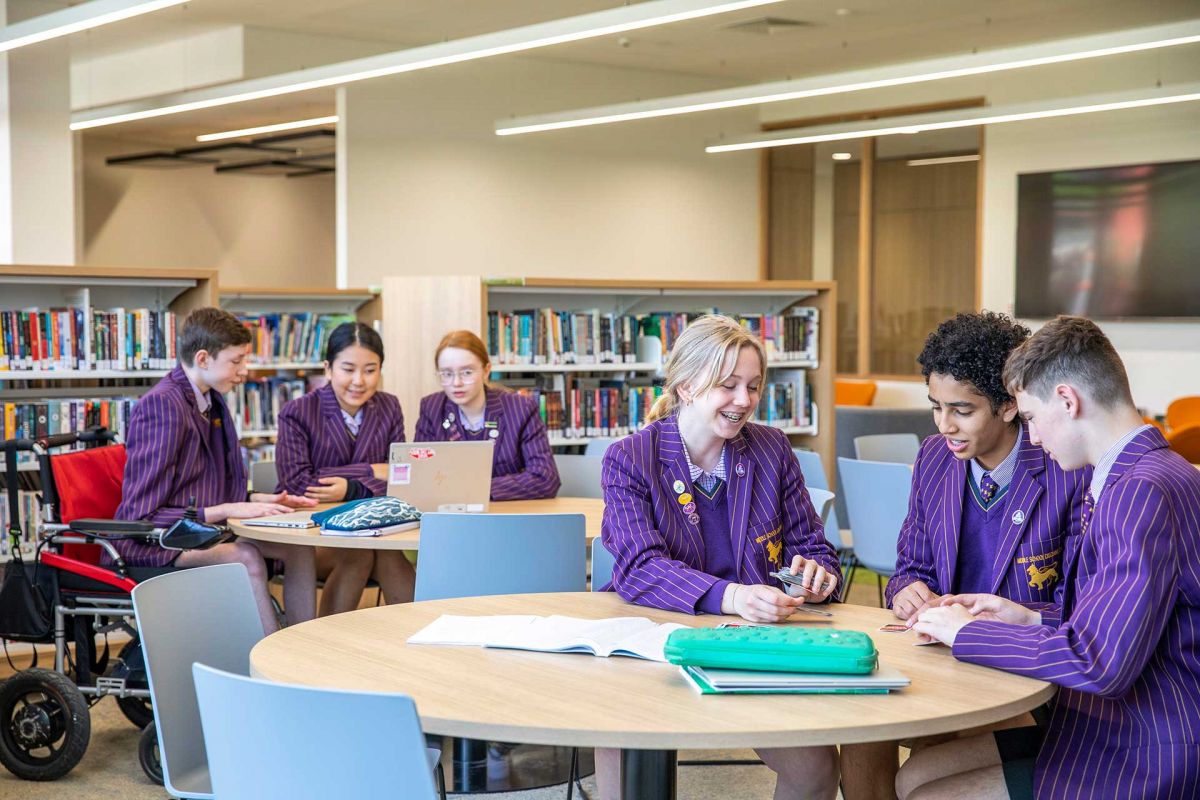 A classroom in the Goldstraw Visual Arts Centre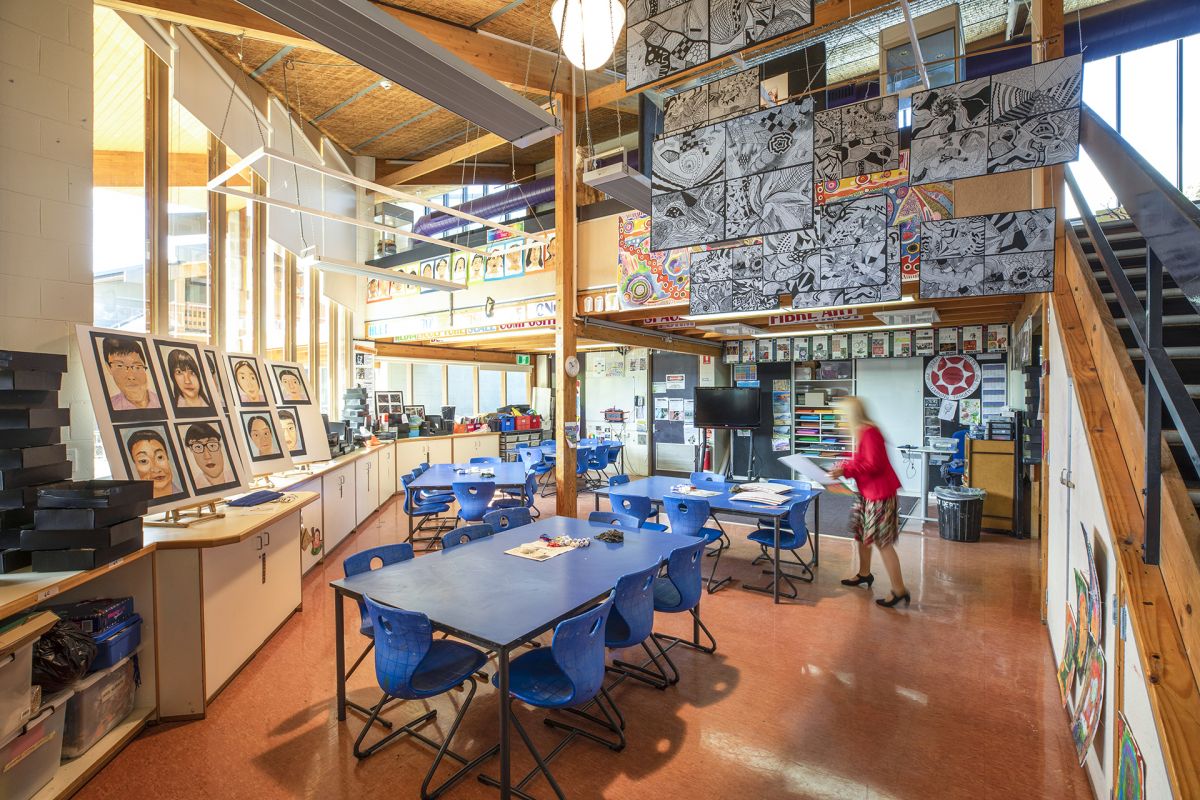 Glen Waverley Sports Centre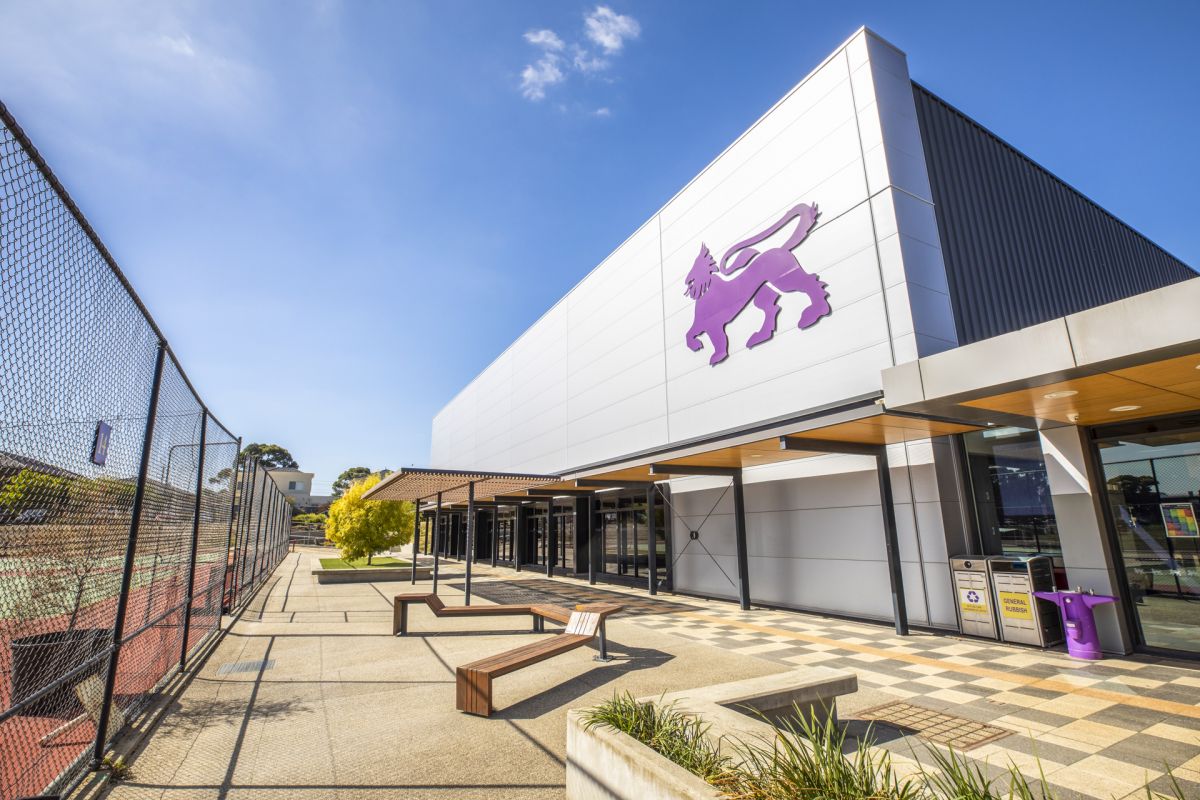 Basketball courts inside the Glen Waverley Sports Centre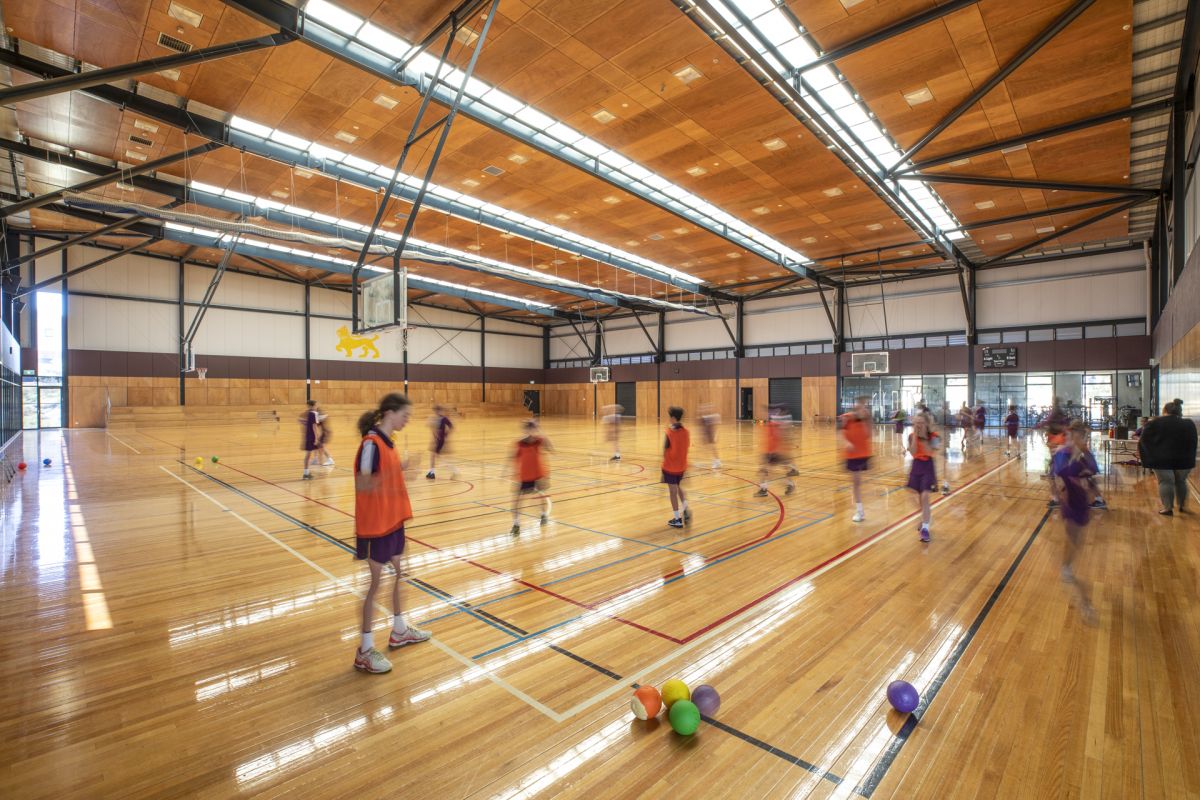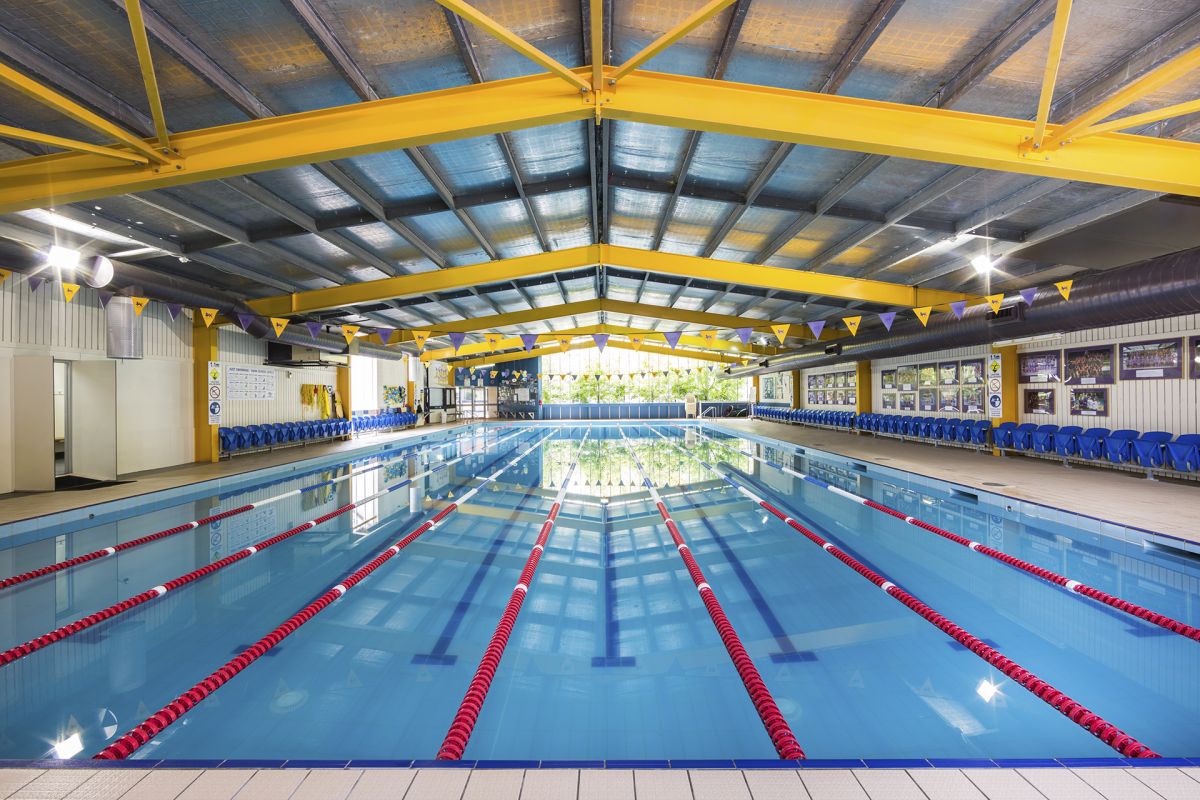 A Junior School play space
Junior School students enjoy dedicated play areas within their mini school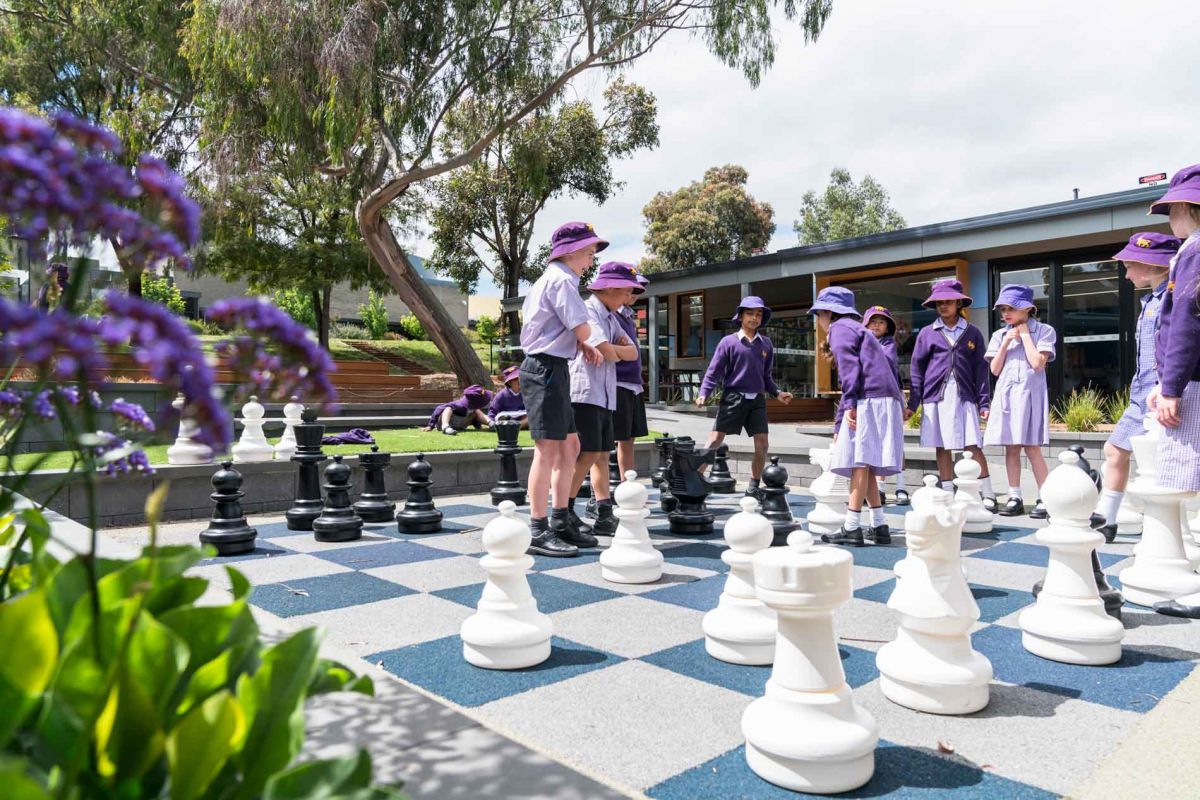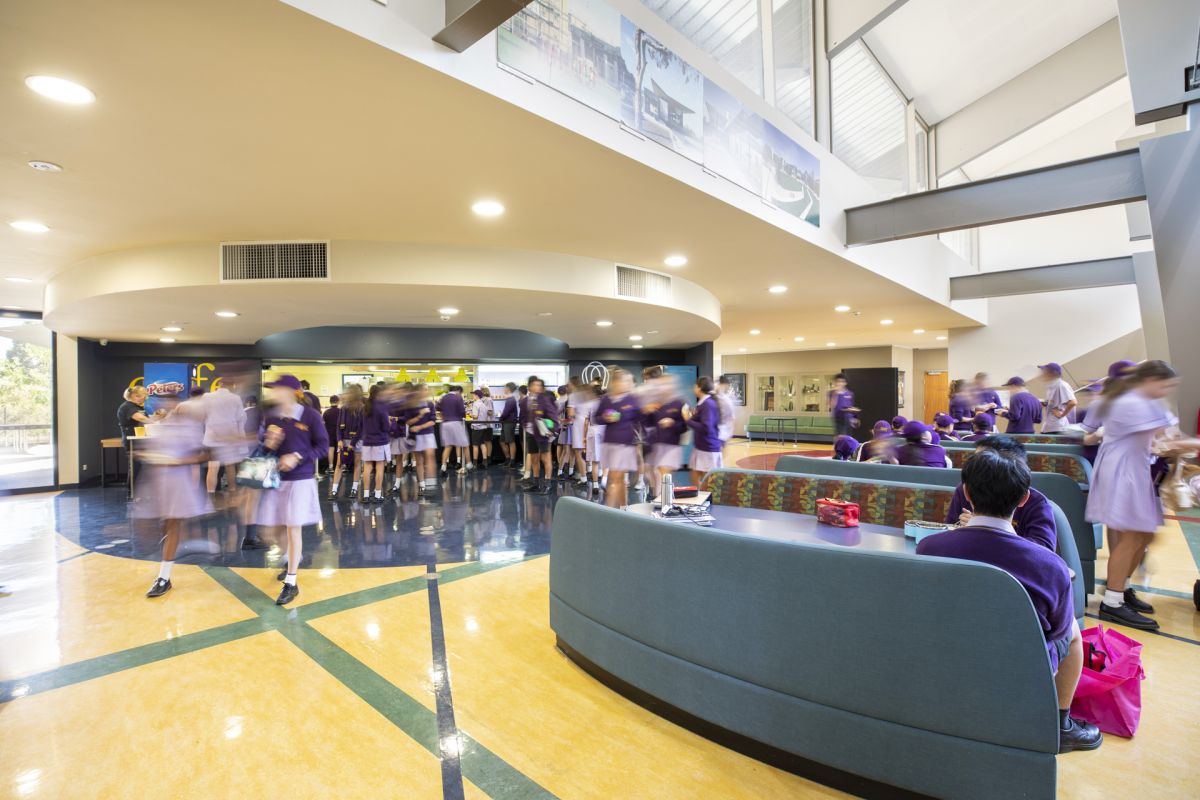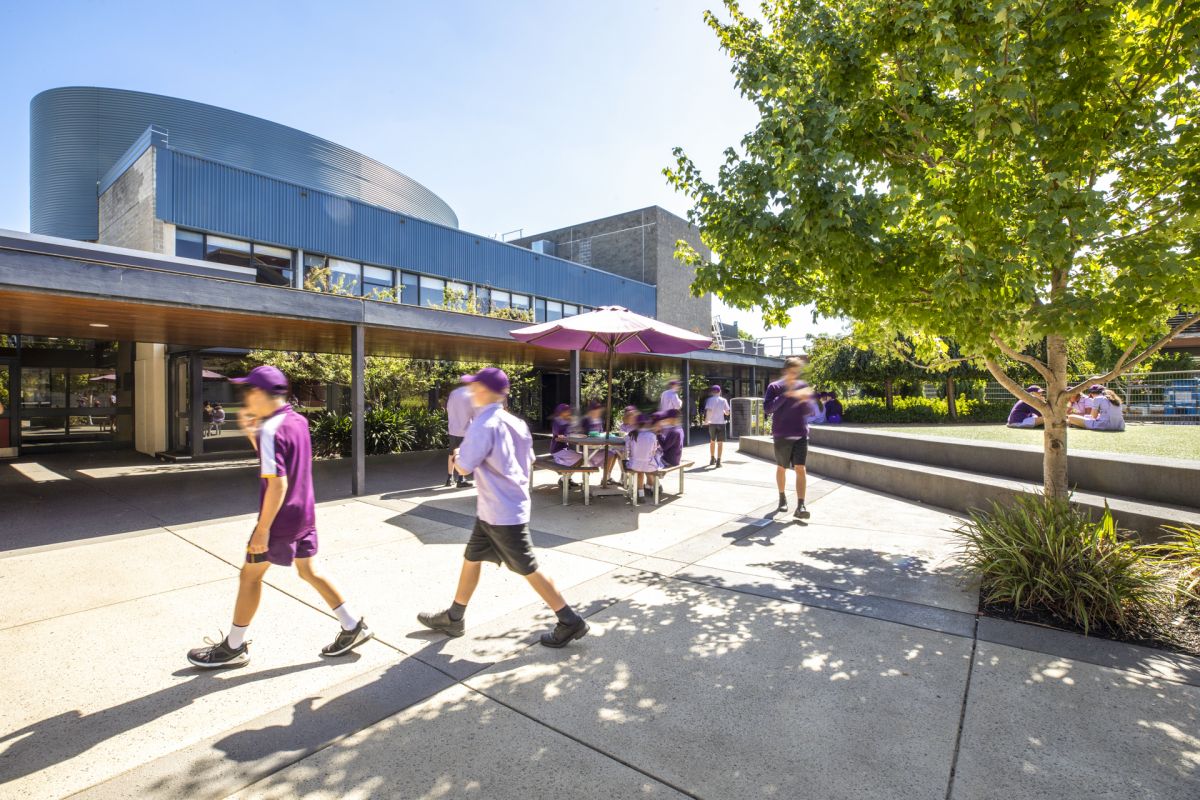 Year 5 and 6 Wells Centre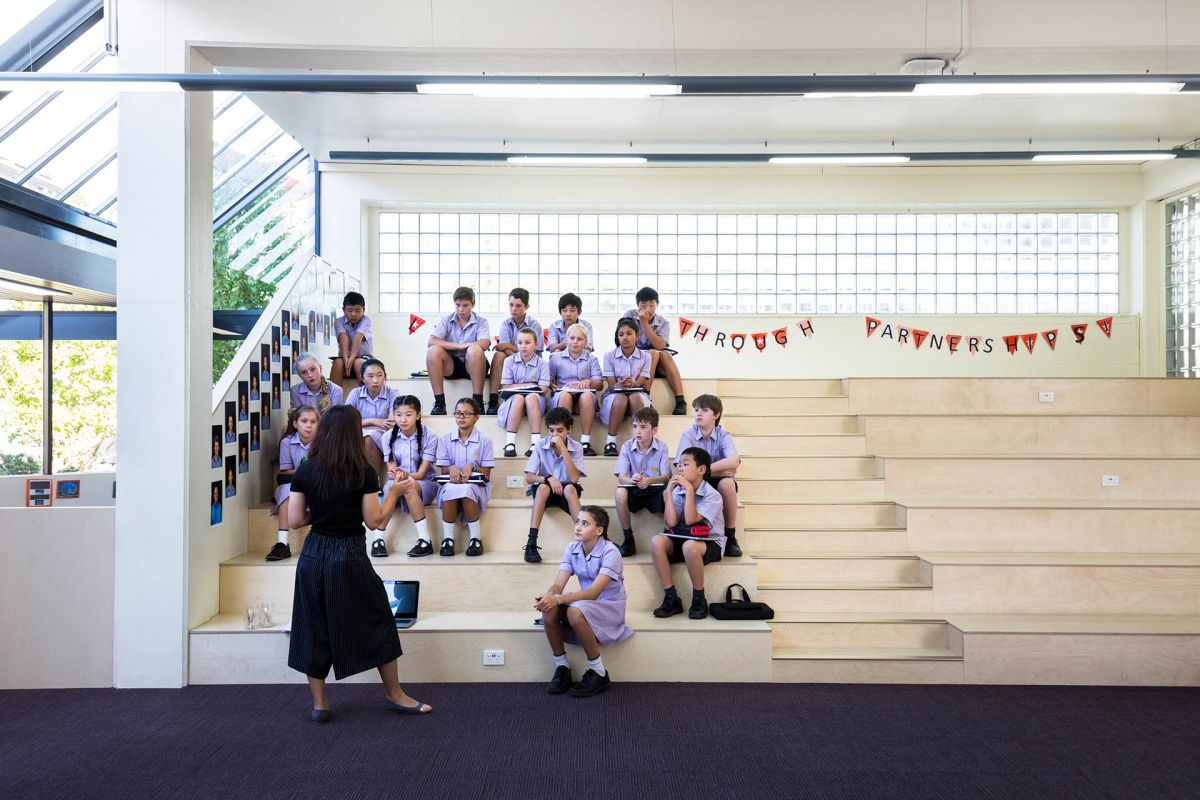 Technology Centre
Teacher Daniel Galvin with students in the Tech Centre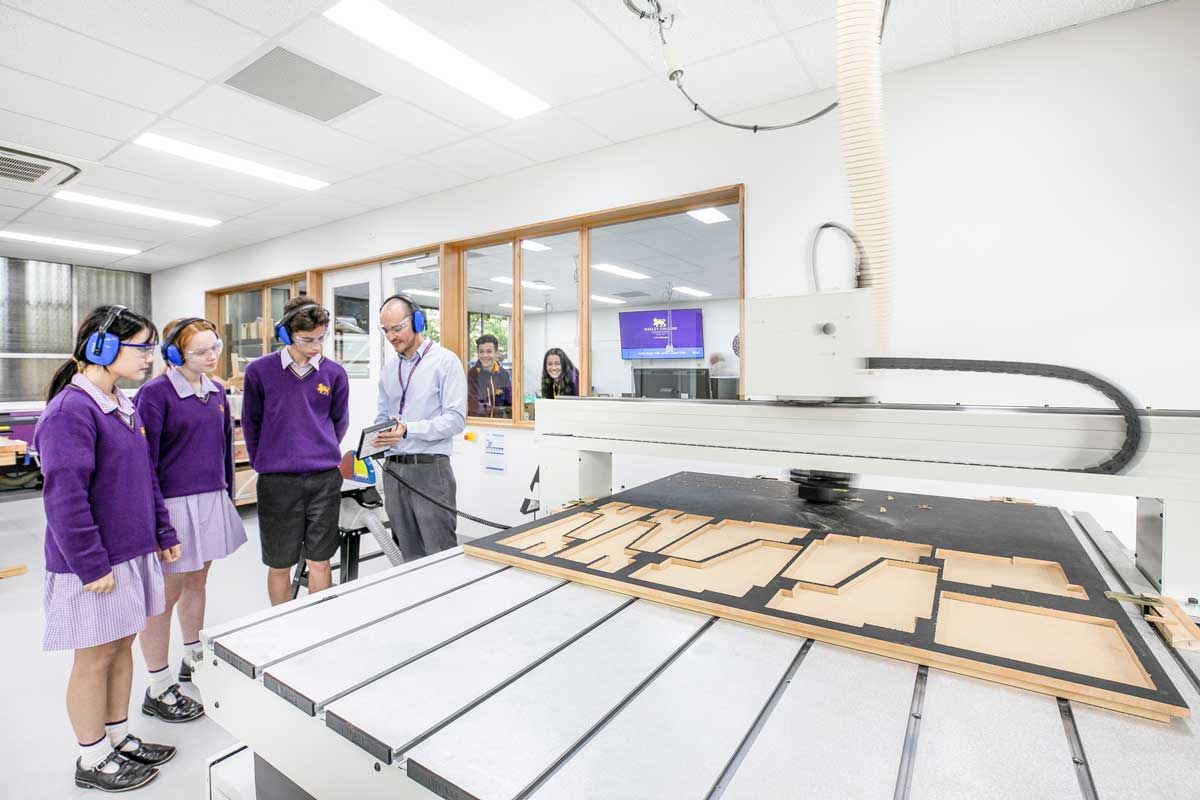 One of the Learning in Residence (boarding) houses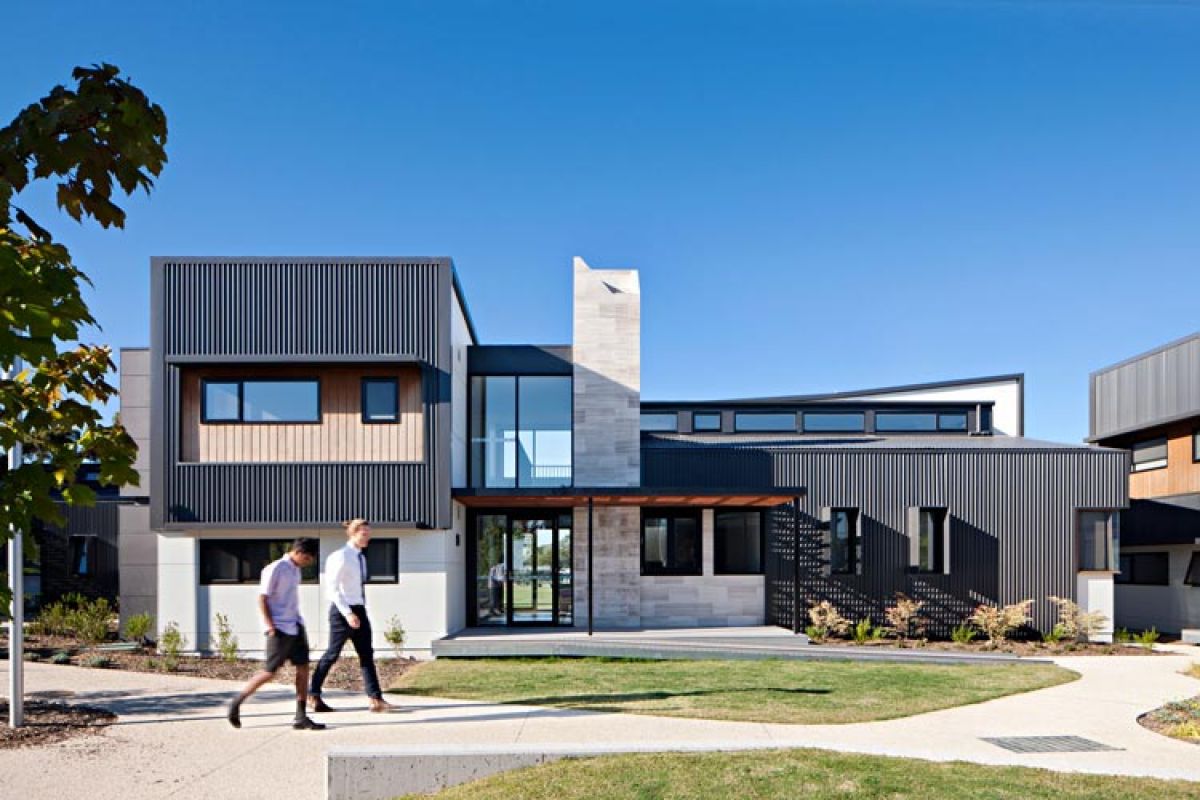 Campus facilities
The Glen Waverley Campus has recently undergone exciting developments to enhance teaching and learning for all students.
The Junior School has undergone a significant refurbishment and the youngest members of our community enjoy a new Early Childhood Learning space.
The Middle School boasts the Wells Centre, a purpose-built hub where Year 5 and 6 students come together to socialise, study and collaborate. The centre supports students' transition to Middle School and features an atrium, custom-designed homerooms and an outdoor area.
Additional classroom spaces accommodate an expansion of our Year 7 intake and a new dedicated Year 9 precinct prepares our young adolescents for their transition into Senior School.
Located in the heart of the campus is a new multi-storey facility, The Drennen Centre including:
Whole campus library – featuring visually-connected yet separate spaces for Junior, Middle and Senior School students.
Dedicated Year 9 Precinct – to support adolescent students at this important stage of development.
Collaborative learning hub – a hi-tech learning space to support flexible learning.
Chapel – the striking new chapel, the spiritual heart of the campus, for service and reflection.
STEM and design technology hub – these cutting-edge spaces feature professional-grade equipment.
Specialist language classrooms – with audio-visual equipment.
Sport
Glen Waverley's extensive sporting facilities cater to all interests and include:
five ovals
an indoor pool
a gymnasium
basketball courts/multi-use courts
athletics track
tennis and netball courts
hockey pitches
a rowing centre
playing fields for football, soccer and cricket.
The arts
Glen Waverley campus offers a welcoming creative environment where students are encouraged to develop their own creative expression.
Music – professional studio environments, rehearsal rooms and recital spaces inspire students to practice, compose and perform.
Visual arts – in our dedicated visual arts centre students explore their creativity across a broad range of mediums with state-of-the-art facilities – from 3D printers and photography studios, to print presses and pottery kilns.
Performing arts – our purpose-built performing arts studio features dedicated rehearsal rooms and the latest in sound and lighting technology. In the Cato Hall Glen Waverley students perform to sell-out crowds, with room for 600 audience members.
Boarding (Learning in Residence)
The Glen Waverley Campus is home to Wesley's Learning in Residence boarding facility. Integrated with the Senior School, this purpose-built facility for students in Years 9 to 12 offers a safe and supportive environment that attracts students from across Australia and around the world.
Full-time boarders are residents seven days and nights a week during term time. This option is ideal for international, interstate and rural families.
Weekly boarders arrive at 8.00am on Mondays and return home at 3.30pm on Fridays. This arrangement suits many local Melbourne and regional Victorian families.
---
Megan Frater
Deputy Head of Campus
Glen Waverley Campus
Ben Dooley
Head of Junior School
Glen Waverley Campus
Steven Coshutt
Head of Middle School
Glen Waverley Campus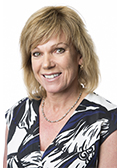 Jill Caple
Head of Senior School
Glen Waverley Campus
---
How to get there
The Glen Waverley Campus is situated at 620 High Street Road Glen Waverley in Melbourne's south-east and is easily accessible by public transport, car or Wesley's private bus service.
Public transport
Syndal train station on the Glen Waverley line is an eight-minute walk to campus.
Public bus routes also operate on all major roads near the campus.
High Street buses: 734, 736, 737, 742 and 754
Springvale Road buses: 623, 736, 742, 753, 850, 885 and 902
Blackburn Road buses: 703 and 737
For more information, visit the Public Transport Victoria website.
By car
Springvale Road and the Monash Freeway (Blackburn Road exit) provide an easy route to campus.
Wesley private buses
Wesley College provides a number of private bus services to and from the Glen Waverley Campus.
Bus routes for 2024 are being finalised and will be published late in Term 4 along with associated private bus fees.
For enquiries about Wesley's private bus services, please email community@wesleycollege.edu.au or call + 61 3 8102 6732.