Middle School (Years 5 to 9) expands students' outlook through experiences that encourage reflection, critical thinking and independence.
Over five years, students participate in four outdoor education camps, a Year 9 residential program at Clunes, leadership programs, community service initiatives and cocurricular opportunities in music, theatre and sport.
These diverse experiences are seamlessly integrated with the curriculum program to help adolescents shape their identity, build relationships and find their place in the world.
The IB Middle Years Program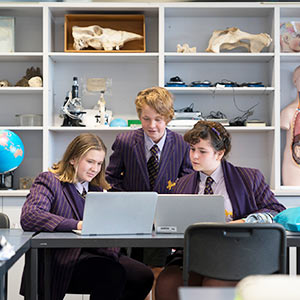 Middle School students learn through the International Baccalaureate Primary Years Program (IB PYP) for two years before transitioning to the International Baccalaureate Middle Years Program (IB MYP) in Year 7.
Students study the MYP for the remainder of their time in the Middle School, and continue the program into the Senior School in Year 10.
In Year 10, the MYP's flexibility allows students to study a Victorian Certificate of Education subject while completing their IB studies (subject to grades attained in Year 9).
The MYP challenges students to connect learning to real life. Students explore subjects through transdisciplinary themes – developing subject knowledge alongside skills in communication, global engagement and intercultural understanding. This equips students to apply their knowledge to a variety of contexts.
Subject selection
In Years 7, 8 and 9 students study eight core subject groups, including art, design, language acquisition, language and literature, physical and health education, mathematics, sciences and humanities.
Within these broad groups, students make subject choices based on their strengths and interests – with scope for specialisation increasing as they progress through the program.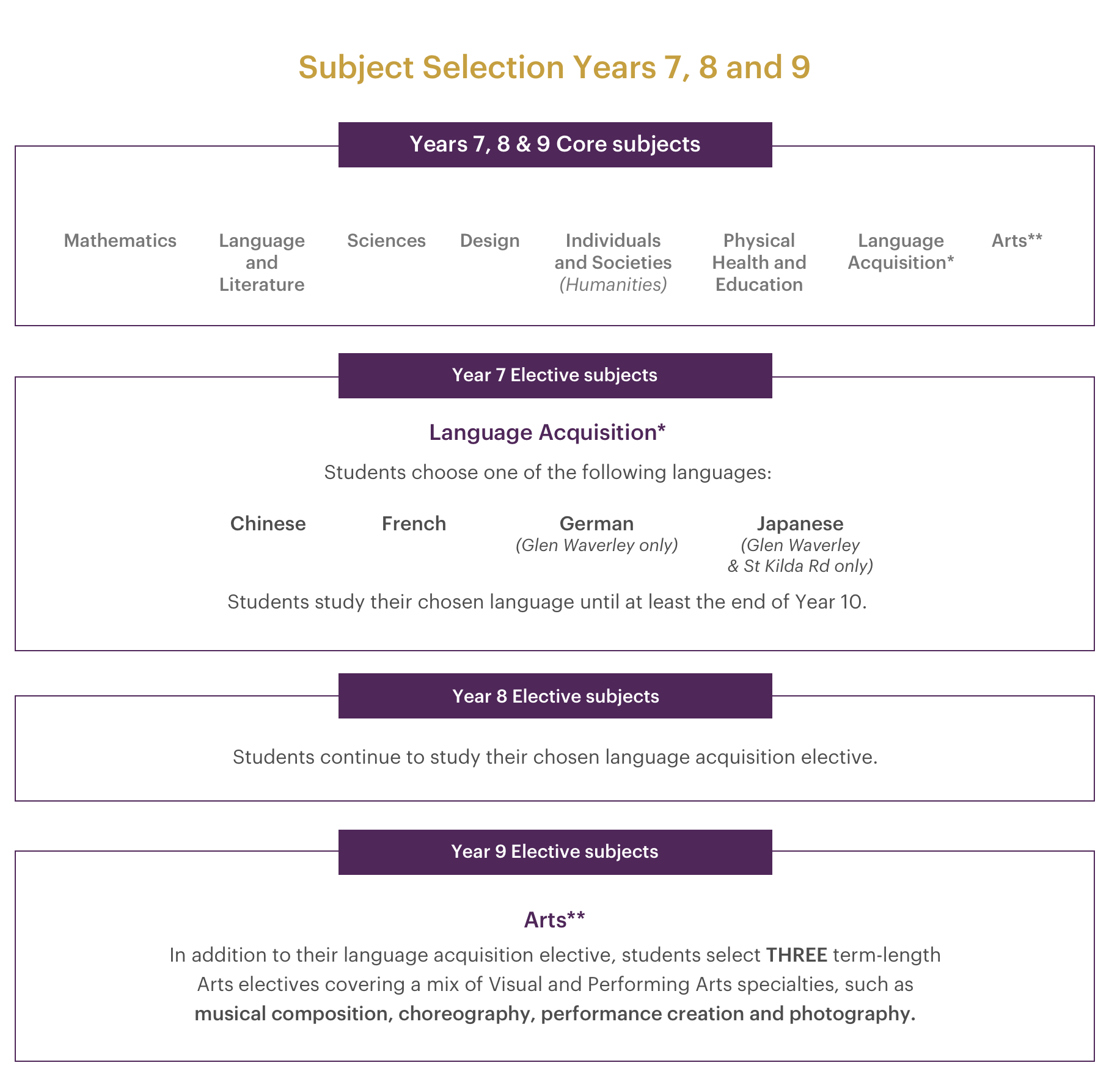 The academic breadth and depth of the MYP provides a strong foundation for students' senior studies, whether they choose Wesley's VCE, IB DP or SYLF study pathway.
Related links