Archives
The location of Japanese transport ship Montevideo Maru has been a mystery since it was torpedoed by US Navy submarine, USS Sturgeon, on 1 July 1942.
Video courtesy SilentWorld Foundation
---
Lost at sea for over 80 years, the wreck was found in April 2023 off the coast of Luzon Island, which sits at the northern end of the Philippines in the South China Sea, after a 12-day search using an autonomous underwater vehicle with in-built sonar.
Lying at a depth of more than 4,000 metres - deeper than the Titanic - the final resting place of over 1,000 allied prisoners of war and civilians captured at the fall of Rabaul - including three OWs – was finally confirmed.
There were no survivors, making it the largest maritime disaster in Australian history. No information about its sinking, or the tragic loss of life, was provided by the Japanese Government until after the war had ended, and inaccurate and unreliable record keeping means a full list of those on board will never be known.
The three OWs presumed to have lost their lives in this tragic event were:
Corporal Guy Charles Lumby
Lance Corporal Edward John Newton
Civilian Harry Orton Townsend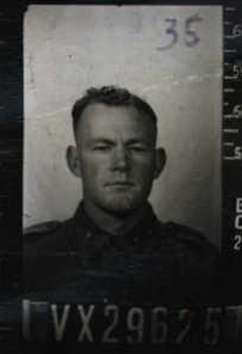 Corporal Guy Charles Lumby - VX29635 2/22nd Battalion, age 33
A farmer from Corowa in NSW, Guy enlisted in June 1940, was married in August 1940 and arrived in Rabaul in March 1941. He spent two years at Wesley (1923 and 1924) before returning to the farm. He was a smart lad and was named Dux of Form IVb.
The records of Headmaster Adamson say that 'he left far too early to go back to the land'. The Lumbys had been pioneer farmers in the Corowa area and his father's farm 'Blair Athol' was located at Buraja, a few kilometres north of Corowa. His father died in August 1945, never knowing the fate of his son.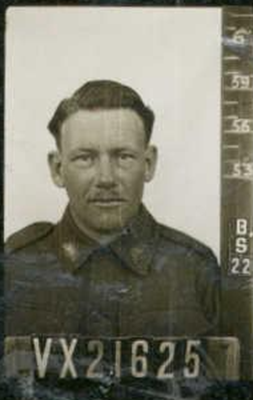 Lance Corporal Edward John Newton - VX21625 2/22nd Battalion, age 30
A farmer at Binginwarri, near Yarram, Edward enlisted in June 1940, arriving in Rabaul in April 1941.
He only had two years at Wesley (1926 and 1927), but his allocation to the Twenty (a Government scholarship program) and Form Va (5th a) indicated he was a very good student.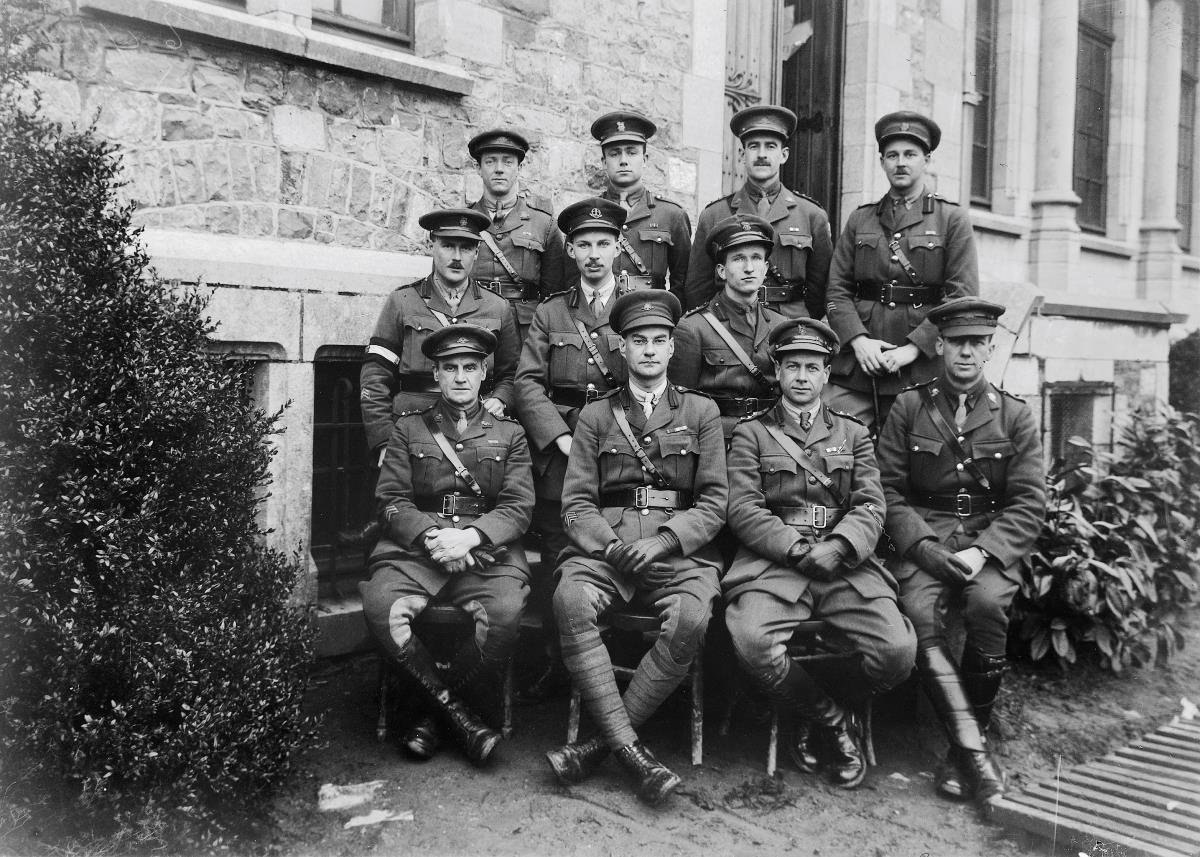 Harry Orton Townsend - Civilian, age 49
Harry started at Wesley in 1907. He did well in his studies, passing the Commonwealth Public Service examination and joining the PostmasterGeneral's Department in 1909.
He was with the PMG when he enlisted with the First AIF as a private in 1915. With service in administrative duties at Gallipoli, France and London, he was eventually promoted to the rank of Captain and in 1918, was the liaison officer between General Birdwood's Fifth Army and Sir John Monash's Australian Corps. He was awarded a Meritorious Service Medal and appointed an Officer of the Order of the British Empire.
Upon his return to Australia he rejoined the Australian Public Service, but in 1922 commenced a career of public service in New Guinea as its Treasurer. Townsend became chairman of the Territory's Purchase Board in 1932.
The following year, he was appointed to New Guinea's first Legislative Council, on which he served until 1942. He was made acting collector of customs in 1936 and commissioner of employees' compensation in 1939. He was captured while assisting in the evacuation of expatriates from Rabaul. He is one of the few OW civilian deaths recorded in WWII.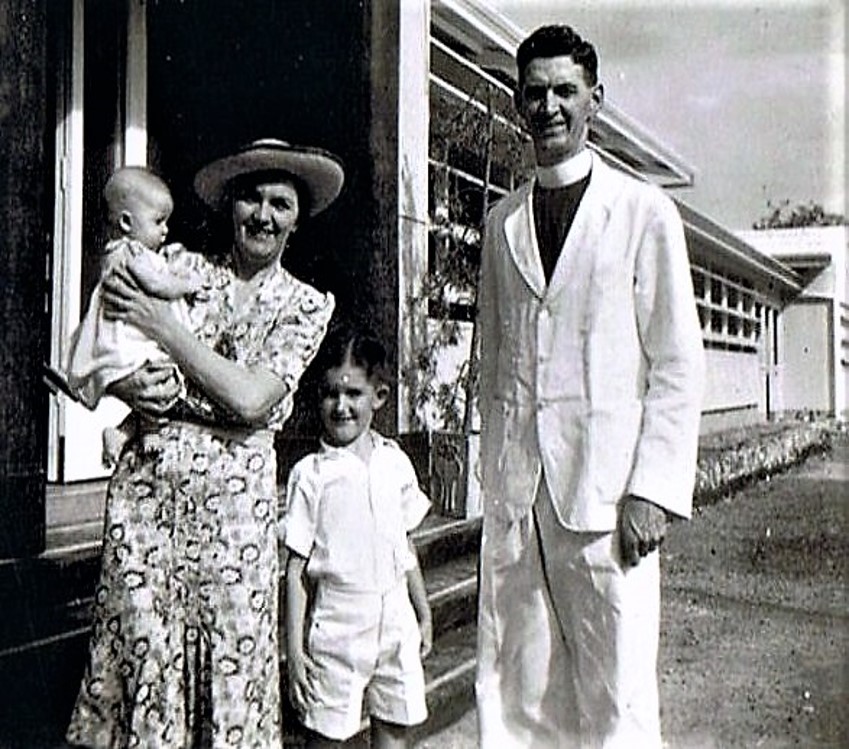 Rev. Laurence McArthur (1904 – 1942)
Also on board the doomed vessel was Methodist Missionary Reverend Laurence Archibald McArthur, the father of Glen McArthur, who became the 14th Principal of Wesley College from 1992 to 1996.
Glen was born in Papua New Guinea but was evacuated from Rabaul with his mother Daisy and elder brother before the outbreak of war in the Pacific. Rev. McArthur was captured at the fall of Rabaul in late January 1942 and held in a prisoner of war camp before being loaded on troop transport ship the Montevideo Maru for his final journey.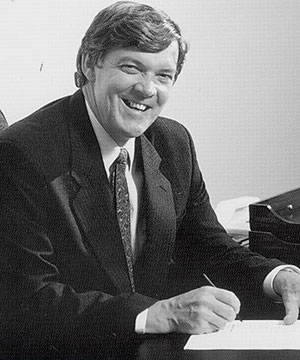 The families of these men had to endure over three years of silence, not knowing the fate of their loved ones, as their last letters home had been received in early January 1942. It wasn't until after the war, in October 1945, that details of the sinking of the ship and its passengers was found in Japanese records.
Its recent discovery is a reminder of the brutal losses of WWII on Australians and serves to honour those who sacrificed their lives. Lest we forget.
Philip J Powell (OW1973)
Want to know more? To learn more about the OWs who have served our country, visit our digital archives at wesleycollege.recollect.net.au
Do you have something to contribute?
We often receive requests from family historians and welcome the opportunity to add information about past students, families and events to our database. If you have information that you would like to share or something of historical significance that you would like to donate to the Wesley community, please contact archives@wesleycollege.edu.au