The College Executive team provides operational and strategic leadership for Wesley College.
Key people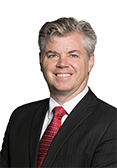 BA(Hons), Dip Ed, MEd, MACE
Nicholas Evans is Wesley's 17th Principal. Nick has a long association with Wesley College both as a student and in teaching and leadership roles spanning 20 years. Following five years as Deputy Headmaster and Head of Senior School at Melbourne Grammar School, Nick returned to Wesley as an accomplished leader. He has experience in contemporary curriculum development, in the implementation of academic and cocurricular programs to complement a holistic education and in building connected relationships with staff, students and community. Nick also brings to Wesley extensive experience in coeducational and residential schooling, teacher appraisal and the development of programs to support teaching excellence.
Sheriden has built her career in the educational space from her initial teaching positions to her current role as Head of Campus at Wesley College, Glen Waverley. Sheriden has approached all her roles with a focus on building relationships with students, staff and parents in order to deliver exceptional outcomes. In 2012 Sheriden led the Glen Waverley Middle School until she was appointed as the Deputy Head of the Glen Waverley Campus in 2015. These two roles provided a strong footing from which to take on the Head of Campus role in 2021. Before joining Wesley, Sheriden spent 12 years with Ivanhoe Grammar School, in various roles such as Head of Drama and Head of House. An experienced educator, passionate about educational leadership and continual whole school improvement, Sheriden looks to encourage collegiate development of teaching and learning and promote a culture of collaboration and capacity building in others. Sheriden values the rich and diverse learning community at the Glen Waverley Campus, where the students are always at the centre.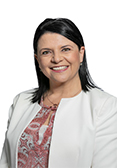 Jacinta Janssens began teaching at Wesley College in 1992 at the St Kilda Road Campus. Jacinta has assumed leadership responsibilities across multiple executive positions. She has been Head of Learning for Maths, Language and Humanities, the International Baccalaureate Primary Years Program Coordinator and Deputy Head of Junior School at the St Kilda Road Campus. Prior to her appointment as Head of the Elsternwick Campus, Jacinta held a curriculum leadership role at an international school in Switzerland. She has extensive experience in leading and managing pastoral care programs, community relations and the development of international-mindedness.
A passionate, innovative and collaborative educational leader, Kim Bence joined Wesley College early in 2020. She brings to the College more than twenty-five years of school leadership experience across teaching and learning, wellbeing and operational domains. Kim was previously Deputy Principal at Ravenswood School for Girls, an independent IB World School located in Sydney, and has held several senior leadership positions at Loreto Mandeville Hall Toorak, Sacré Coeur and Kilbreda College in Melbourne.
Kim is particularly invested in the education of the whole person, having extensive experience successfully designing and implementing holistic approaches to learning and wellbeing in schools. She is the former Director of Positive Education and Wellbeing at Loreto Toorak and Ravenswood School for Girls and has recently completed further study in educational neuroscience and psychology at the University of Melbourne. Kim is committed to developing a school that provides opportunities and experiences for students and staff to pursue personal excellence within a learning culture that instils and promotes character and nurtures positive relationships based on gratitude, trust and respect.
Andrew Blair has had a diverse background in education ranging from visual arts teaching and lecturing, careers teaching, heading senior schools, curriculum consultancy, principalship of two Victorian secondary colleges, and leadership of state, national and international principal associations. He has been involved in the design and delivery of programs for principals in China and India and in the design of research and policy within the Victorian Government.
Cameron Moroney joined Wesley College early in 2010 as the Business Director and Chief Financial Officer. He brings to the College broad business experience coupled with a strong connection to the beliefs and values of the lasting influence of education. Cameron has held senior executive leadership positions at Chief Operating Officer, Chief Financial Officer and Chief Information Officer level across multi-site complex businesses in areas including education at RMIT University, healthcare at Epworth HealthCare, telecommunications at Ericsson and heavy industrial at BHP. His executive responsibilities have encompassed strategy/business planning, market/business development, customer service delivery and support, financial and performance management, facilities management, information systems, supply/major contract negotiation, insurance and risk management.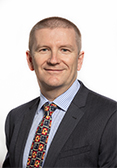 Peter Rogers joined Wesley College in late 2016 as the Director of Human Resources. He is a well-respected human resources executive with more than 25 years of experience in the human resources field nationally, regionally and globally. In addition to his significant functional experience in both generalist and specialist human resources management roles, Peter also brings to Wesley broad governance experience obtained via Board membership of a not-for-profit organisation. His industry experience encompasses senior leadership roles in large, complex organisations in areas including mining at BHP, logistics at Brambles and higher education at the University of Melbourne.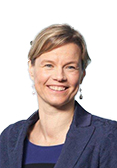 Passionate about delivering impact for strong brands, Caitlin Anstee joined Wesley College in 2016 as Director of Marketing. She has 15 years' experience leading marketing teams in the development and delivery of brand, content and communications strategies. Her industry experience encompasses senior marketing roles in higher education at the London Business School and London Metropolitan University, and in management consulting at The Boston Consulting Group. Caitlin's international marketing experience spans Europe, the Middle East, the United States and Asia.
Related links