Wesley College uses a carefully considered structural and curriculum model to support students through transitions as they progress in their learning and development.
Wesley is organised into three schools: Junior School, Middle School and Senior School. These 'mini-schools' provide learning and pastoral care suited to students' developmental stages.
Students study in the Junior School from ECLC to Year 4, the Middle School from Years 5 to 9 and the Senior School from Years 10 to 12.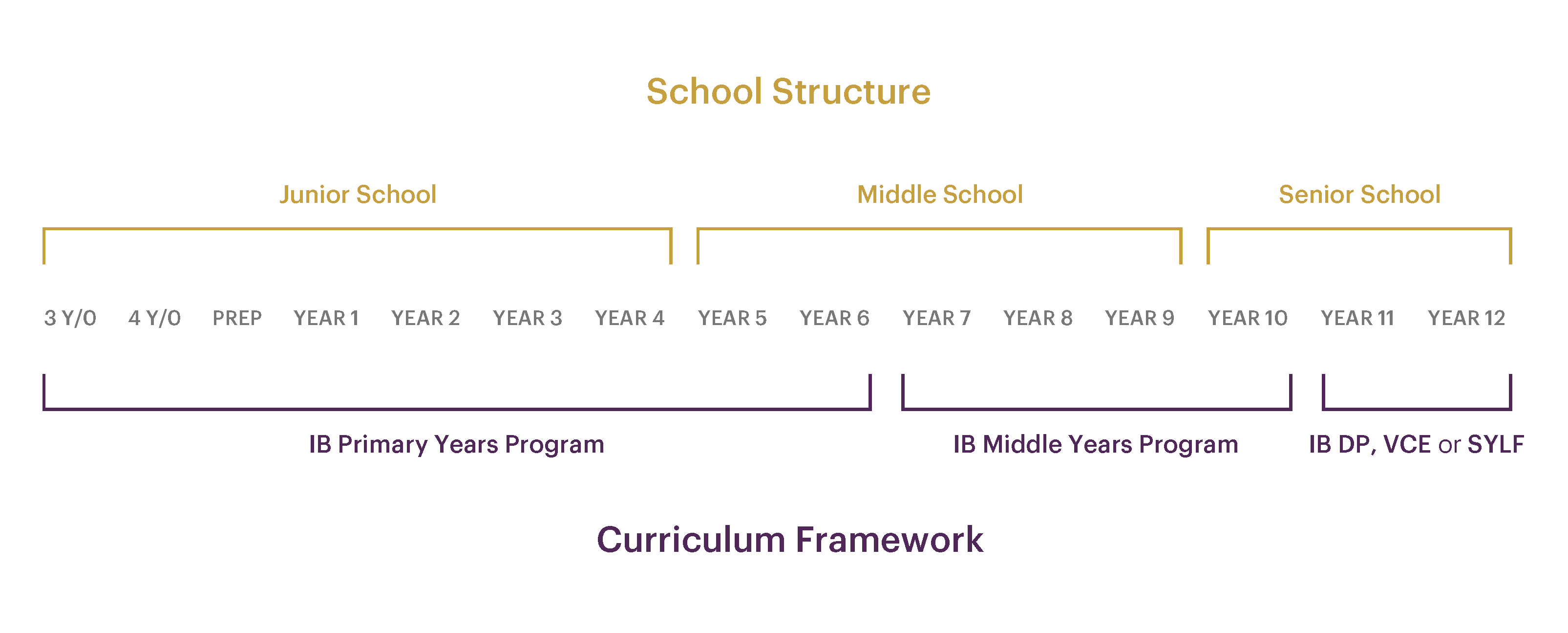 Transitions between Junior, Middle and Senior Schools are designed to overlap with curriculum programs. This helps students adapt to their new environment before beginning the next stage of their learning.
Students start their journey in the Junior School, where learning is structured through the International Baccalaureate Primary Years Program (IB PYP).
When students transition into the Middle School in Year 5, they continue the familiar PYP framework through to the end of Year 6 before commencing the Middle Years Program (MYP) in Year 7.
A similar transition also occurs when students progress into the Senior School and complete the final year of the MYP in Year 10 prior to studying their chosen pathway in Years 11 and 12.
Pastoral care and year-level induction programs support and monitor students' transitions during these key periods of change.
Related links