Harold Holt, the 17th Prime Minister of Australia (1966 – 1967), left a legacy of progressive policy that brought his conservative Liberal party into the 21st century.
A loyal participator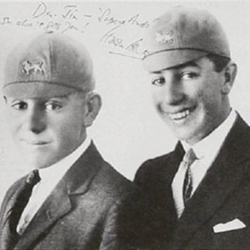 Holt began boarding at Wesley College in 1920. He was a popular and academically talented student, leading the debating team, winning a scholarship in his final year and graduating second in his class.
On the sports field, things were a little different. Holt was known for his 'naturally flailing elbows' but never let his lack of athletic aptitude deter him. Grit and determination eventually led Holt to sporting success in cricket, football, competitive swimming and tennis – a testament to his determination to loyal participation and taking action to learn your own potential.
It's no surprise that Holt ended his school career by winning one of the most coveted of Wesley awards at the time – the Alexander Wawn 'all-rounders' prize.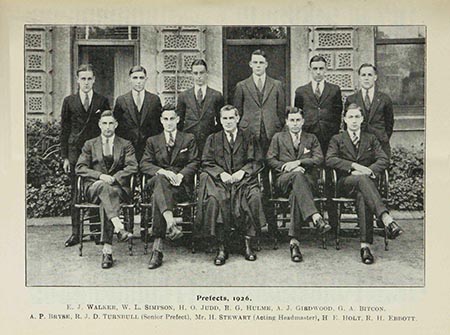 The path to politics
After graduating from Wesley, Holt studied law at Melbourne University and went on to work as a solicitor. Some years into his legal career, a number of influential friends and acquaintances, including Holt's mentor and fellow Wesley alumni, Robert Menzies, urged him to enter politics.
Holt proved a patient and loyal man in the political arena. He entered parliament in 1935 at the age of 27 but it would be more than 30 years before Holt was elected unopposed upon Menzies' retirement in 1966.
A new style of leader
Stylistically, Holt was informal and contemporary, conducting regular press conferences, granting television interviews and bringing his wife Zara into the political spotlight.
More than just a fresh face for the media, the progressive actions Holt took in his short time as prime minister included establishing the Australian Council for the Arts, providing support and public funding of all areas of the arts and improving relations with Asia.
Perhaps most significant was Holt's 1967 referendum, which gave the Commonwealth power to legislate with respect to Aboriginal and Torres Strait Islander peoples and to include them in the census.
Harold Holt's government made significant reforms to immigration legislation which contributed to the dismantling of the White Australia policy. Holt levelled the playing field for Europeans and non-Europeans applying for citizenship, setting a five year wait time for both groups. His government also made it easier for non-Europeans to get permanent residency.
Facilitation of a nation
Above all, Holt believed that government existed to help individuals flourish; to facilitate and not to dominate.
In this, Holt is the epitome of a Wesley graduate – a man who used his knowledge and commitment to social justice not to control, but to enable the people of Australia to make ethically sound decisions that would help our nation thrive in the modern world.