College snapshots
How to build a virtual sukkah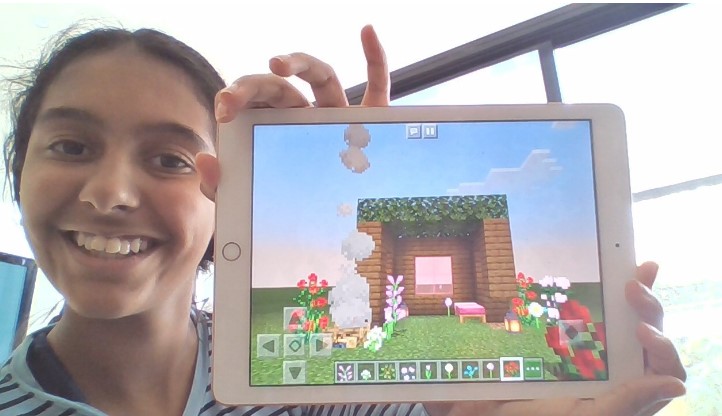 Sierra Pelsoczy with her Minecraft Sukkah
Had they been on campus, Elsternwick Chaplain Kaylea Fearn's Year 7 Religious Education and Ethics class would have been exploring the vibrant world of Jewish religious observances via a unit filled with great music, food tasting and storytelling. But they weren't on campus – they were learning from home. Kaylea decided this provided an opportunity to do things differently, and she took a radical turn into the virtual world of Minecraft. Minecraft is an 'open world' video game where players build, mine, dig, craft and even enchant things. It's known as a 'sandbox' game because you create your own worlds and experiences inside it… going wherever your imagination leads you.
Investigating the festival of Sukkot, students discovered that Jewish families build a temporary dwelling called a 'sukkah' to remember the time when their ancestors fled from Egypt across the desert. They watched a video about building sukkahs by Mayim Bialik who plays Amy Farrah-Fowler in the hit TV show, The Big Bang Theory. Keen to build their own versions of a sukkah, everyone then used the Minecraft education edition to create their own, following the specifications outlined in ancient Hebrew scripture.
'The task had the students working independently and in groups to create these ancient symbolic structures using modern stills and technology,' said Kaylea. 'They proudly invited one another into their online worlds to present their virtual sukkahs.'
Naturally, the learning curve was good for everyone, Kaylea included. 'Remote learning was a challenge for me, and I needed to move out of my comfort zone. With Minecraft, one of my Year 7 students said not to worry if I get overwhelmed, as he was happy to tutor me until I became proficient!' she said.
The show must go on!
Singing coach Lydia Saroto and co-leads Keira McGauchie at right and Keira May below rehearse in a live video environment through MS Teams.
Glen Waverley Student Theatre could have been forgiven for putting their production rehearsals into hibernation during the coronavirus lockdown, but in true 'the show must go on' spirit, go on they did …with a little help from Zoom.
Zoom allows a larger number of meeting participants to be visible on a screen at one time – unlike Microsoft Teams, which is limited to four, Zoom doesn't cap out until a thousand! The pace of remote rehearsals was undoubtedly different, but the students from across the year levels found them extremely valuable and enjoyed engaging with their screens in such an interactive way.
The Year 5 to 7 musical cohort happily rehearsed Alice In Cyberland, with singing sessions held with two to four students at a time, and blocking and chorus sessions often involving 20 to 30 students. Seeing 20-plus students executing choreography at the same time all on different screens was thrilling!
'Screen Share' was used to share music or videos, often providing a clear point of focus for the rehearsals. Turning off 'video mirroring' meant everyone saw the same stage left and stage right on their screen – most helpful when clarifying the blocking associated with a dozen people! Singing perhaps proved the most challenging component of the 'rehearsal triad' to conquer remotely (for example, transmission delays and difficulty singing with a live accompaniment), but with a little patience, almost all the music of the show was prepared remotely.
While the Alice rehearsals were in full swing, the Year 8 Standing Up for Shakespeare class busily rehearsed Macbeth alongside their other English commitments, and the Year 11 Theatre Studies class worked on The Tempest, staging a reduced incarnation as part of their studies. O brave new world.
A very select group
When the pandemic closed the St Kilda Road Campus for part of Term 2 and for all except Senior School students for part of Term 3, everyone was teaching and learning from home. Well, just about everyone. While most of us were going to virtual classes from our dining table or the desk in our bedroom, a very select group of 11 students – the children of Essential Services workers – literally kept coming to school. This special group essentially became the whole Wesley cohort, in doing so laying claim to being the smallest group of students ever to attend the College.
Housed in the library, they attended their normal classes, like everyone else, via remote learning. It was at recess and lunchtime, however, that the real adventures of the small group came to the fore…
Unencumbered access to both the Front and Bank Turfs, exclusive use of the Gym and Recreation Hall, dress-up Friday and lunchtime movies and regular Lego competitions that would rival the hit TV show Lego Masters… In the end, these 11 students developed friendships across year levels and had what all would agree was the time of their lives!
The Class of Term 2 2020 was Max Shepherd, Zoe Shepherd, Ava McAvoy, Lilly Argus, Emily Robinson, Hugh Robinson, Sam Castine, Sasha Holden, Thomas Holden, Will Mims and Henry Mims.
Finding inspiration in the ordinary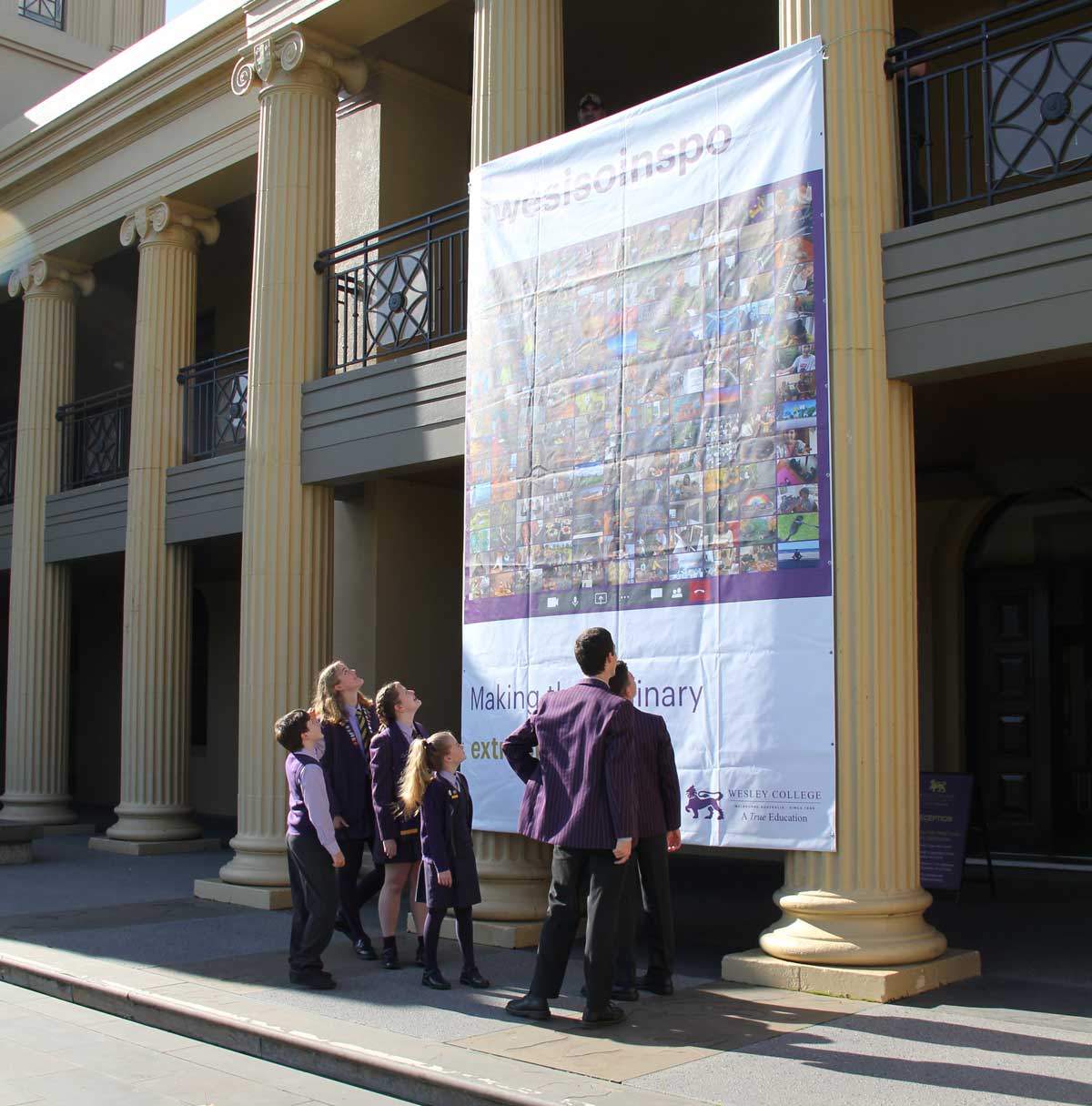 One of the silver linings of the COVID-19 cloud was the opportunity it offered us to reconnect with the simple pleasures in our lives. Student leaders at the St Kilda Road Campus devised a special way to bring our community together to celebrate this during lockdown: the #wesisoinspo project. They invited everyone in our community to send in a photo of themselves doing something they normally wouldn't have the chance to do – or perhaps even consider doing – if they weren't in isolation.
The result? An enormous 4.5 metre banner comprising a montage of more than 180 images, proudly unfurled on the first day back on campus in late May to celebrate the return to on-campus learning. 'The photo contributions came from all over the Wesley community, which was lovely!' said School Captain Henry Rawlings. 'Heaps of Junior School kids got involved, whilst older students and teachers also contributed. Even some OWs managed to get involved!'
As School Captain Penny Donnan explains, one of the key motivations for the project was to build a sense of community spirit in what was a very uncertain time. 'The biggest difficulty a lot of people faced in remote learning was trying to work through a feeling of disconnect. This project seemed like it would help alleviate some of that burden,' she said.
And what sort of activities did everyone choose to share? Middle School Captain Daniel Millard observes that, 'Lots of students started doing the opposite of what they would usually do in their daily lives – more sporty kids tried baking, cooking or getting into arts and crafts, and lots of people kept fit and did more exercise than usual.' Co-Captain Marlo Stephenson agrees. 'There was some great variety, with people doing puzzles, baking, spending time with family, practising instruments and creating artworks.'
Daniel also noticed one special pattern – a silver lining for the four-legged members of Wesley families. 'The major thing I found was students and their families spent more time with their pets and gave them a lot of love and care.'
Image: For St Kilda Road School Captains Penelope Donnan and Henry Rawling, and student leaders from the Junior and Middle Schools, remote learning was no obstacle to collaboration: the leaders invited students and staff to share moments of gratitude while learning from home – collected on a gigantic #wesisoinspo banner to welcome everyone back to the campus.
Exploration – from inquiry to action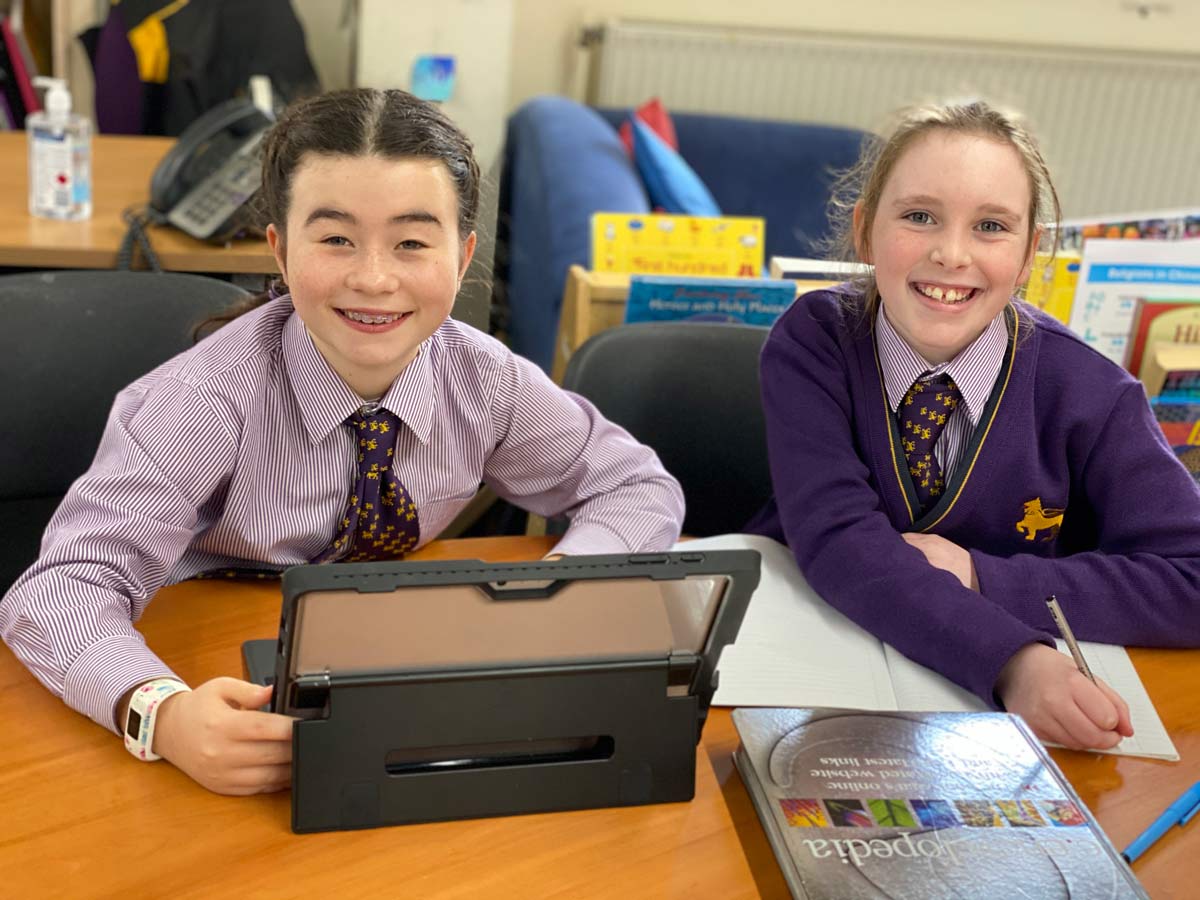 During our recent period of remote learning, Year 5 students at our Elsternwick Campus continued to explore the central idea that underlies our 'Where we are in place and time' unit, namely, that exploration leads to new discoveries that shape and change society. The students chose to pursue an understanding of personal histories, focusing on Henry VIII, his wives and children. Georgie Rhodes and Tallulah O'Hara researched this important historical figure, creating a stop-motion video of his life story and monarchy and submitting an impressive written report on him. This led to Georgie becoming fascinated with genetics and DNA after she learned about the dangers of inbreeding.
Georgie noted that inbreeding is 'dangerous because the genes are too alike and a child is likely to have disfigurement or health problems.' Georgie is now investigating famous cases of cloning, such as Dolly the sheep, and pursuing further opportunities to study genetics.
The girls were fascinated that Henry VIII punished his wives Anne Boleyn and Catherine of Aragon for not producing male heirs, despite the XY chromosome coming from the father.
Tallulah noted that she enjoyed locating information online as there were only limited printed resources available. She thoroughly enjoyed incorporating Lego into her studies, creating different historical figures to demonstrate her understanding.
Images:
In exploring 'Where we are in place and time,' Georgie Rhodes, at left, and Tallulah O'Hara investigated Henry VIII, his wives and children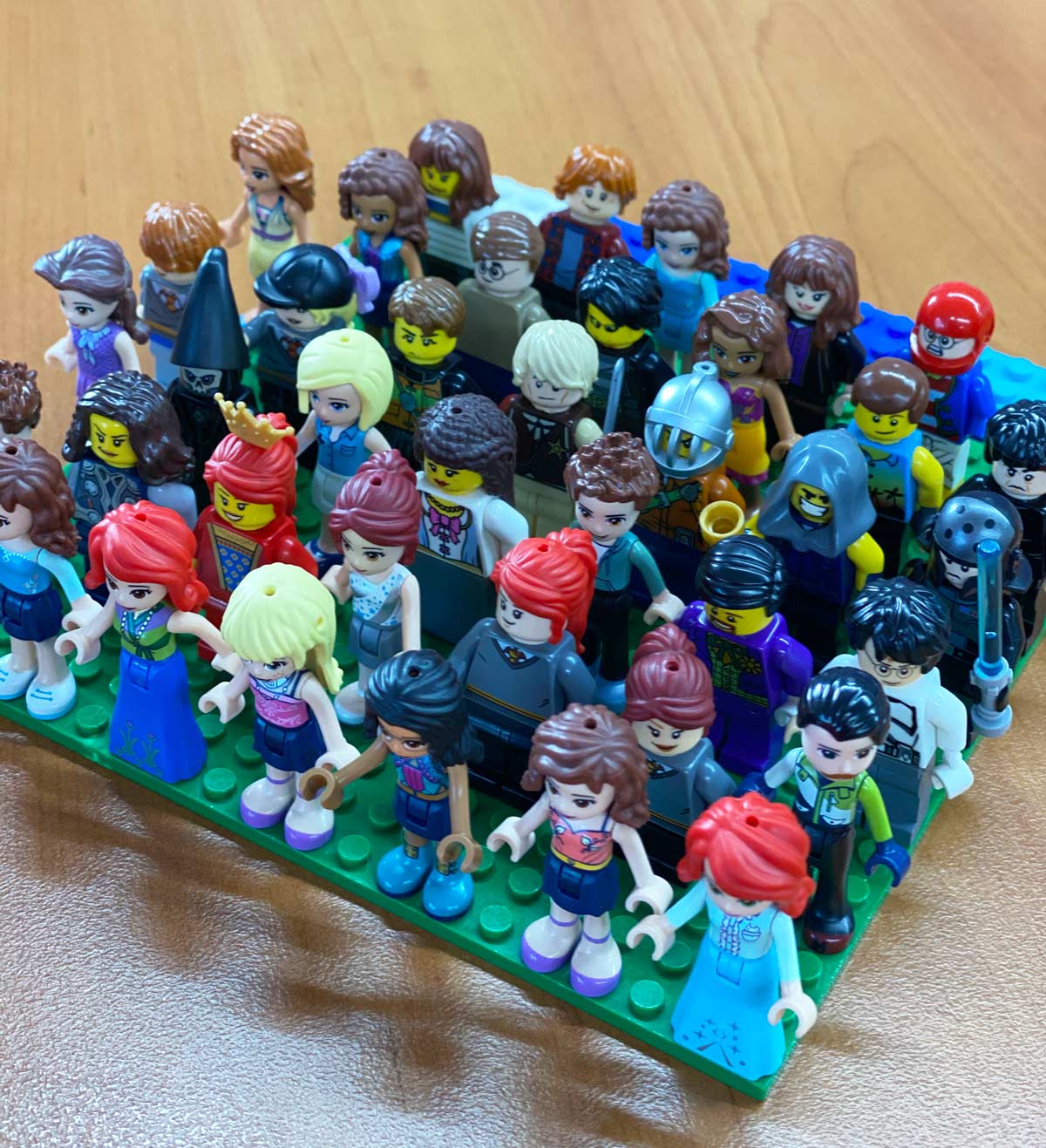 Tallulah O'Hara used Lego to create various historical figures to demonstrate her understanding of personal histories – with the six wives of Henry VIII in the front row
As Year 5 Elsternwick teacher Anne-Louise Tammesild explains, 'An important part of the Primary Years Program is taking action and what better action than learning more about historical figures and scientific principles? I suspect a lifetime fascination has been sparked… The next Marie Curie may already walk among us.'