1993 was a big year for education at Wesley College.
With the age of personal computing just taking off, laptops were being introduced into the classroom for the first time. The newly opened Senior School at Glen Waverley hosted its first Year 12 cohort, meaning we boasted two fully operational Senior School campuses. And there was a major shift in our curriculum offering – the introduction of the International Baccalaureate program.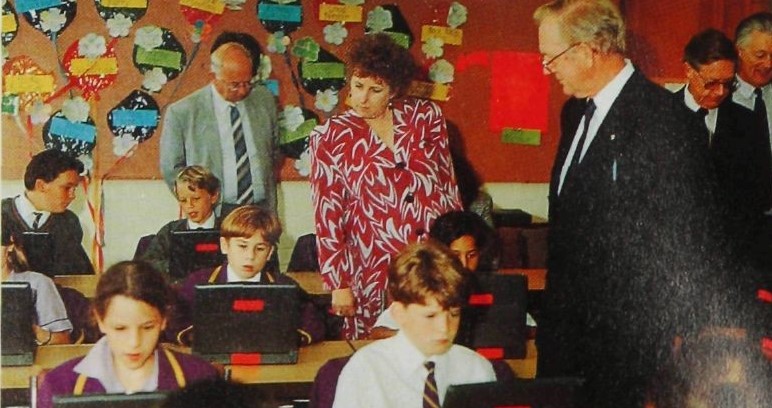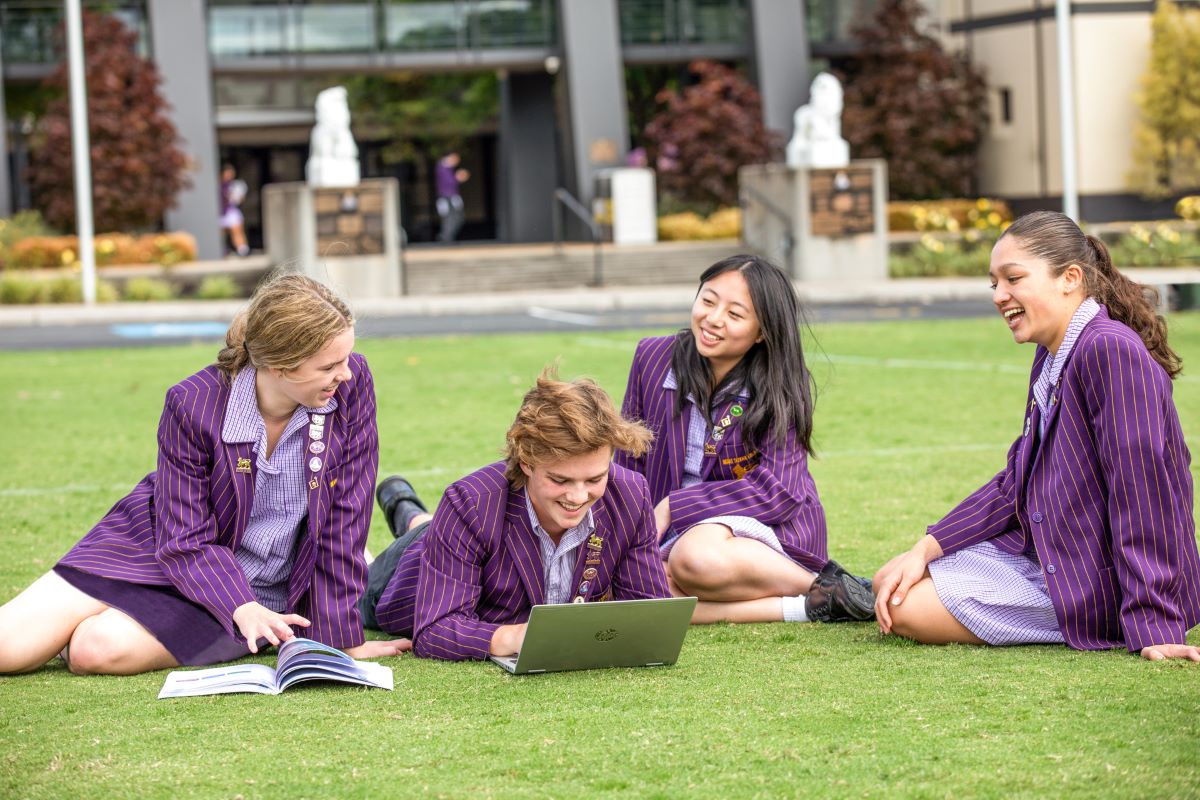 ---
The last decades of the 20th century saw Wesley College become increasingly active in its pursuit of a global educational perspective. International students were beginning to enrol at Wesley in larger numbers, and partnership exchanges with schools in China, Thailand, Indonesia and Japan were flourishing. We were increasingly engaging with the world, so becoming an 'IB World School' seemed a natural progression. In the words of St Kilda Road's Head of Campus at the time, Tony Conabere, the IB's 'proud presence' at Wesley would 'write the critical message of internationalism into the fabric of this sentimental old school.'
Enthusiasm was high with one hundred Year 11 students starting the two-year IB Diploma Program (IB DP) in that first year. Thirty years and 3,200 students later, the IB is now an indelible element in Wesley's educational makeup. With the Primary Years Program (PYP) having arrived in 2003 and the Middle Years Program (MYP) in 2017, we officially became an 'IB Continuum School'. Our students benefit from a continuum of learning and a coherence to their education, with the same principles and values underpinning all three rigorous and developmentally appropriate IB programs.
The IB emphasises the importance of interdisciplinary and transdisciplinary learning. It cuts across traditional subject silos in a way that reflects real world problems by providing a framework to make connections across traditional bodies of knowledge, which is so important for students' development and understanding of the many challenges that humanity faces. 'The transdisciplinary approach enables even our youngest learners to see the importance of the world around them and to take action with all they learn,' says Elsternwick PYP Coordinator, Angelee Jarrett.
MYP Coordinator at St Kilda Road, Linda Pizzarello, puts it this way: 'A strength of the IB program is the value it places on developing the whole child, with the ultimate goal being to empower students to be change-makers in the world. There is an emphasis on both breadth and depth of knowledge and understanding.'
New subjects emerging in the IB curriculum, such as IB DP Design Technology, IB DP Sports Exercise and Health Science, and the enrichment subjects in the MYP, encourage this empowerment. For example, 'Build a Body Part', developed for Year 10 students, enables students to test their critical thinking and problem solving skills while learning how biology, technology, maths, design and innovation can come together to solve a complex medical problem.
It's an absorbing R&D project, in which students use real-life case studies to design a prosthetic implant for a body part in CAD software before 3D printing their final design. Year 10 students recently visited Anatomics, a Melbourne-based medical technology facility which manufactures a range of medical device applications, to see the real-world context of their case studies.
For student Kasia Payne, the real-world context of the design process has been fascinating. 'The whole content within this course is exciting: using different machines to build an implant, the process between the surgeon and the implant provider, how body parts are measured for an implant, short and long-term impacts on the patient, and more.'
At the heart of this broad learning experience within Senior School is 'The Core', which comprises three key elements, something IB DP Coordinator Liz Cameron lists as another strength of the program. 'The Extended Essay helps students develop research and writing skills that are invaluable to post-school study; Theory of Knowledge encourages students to think critically and challenge assumptions about knowledge; and Community-Action-Service (CAS) allows students to explore their own creativity, complete activities related to physical wellbeing and make a meaningful contribution to their community and society,' she says.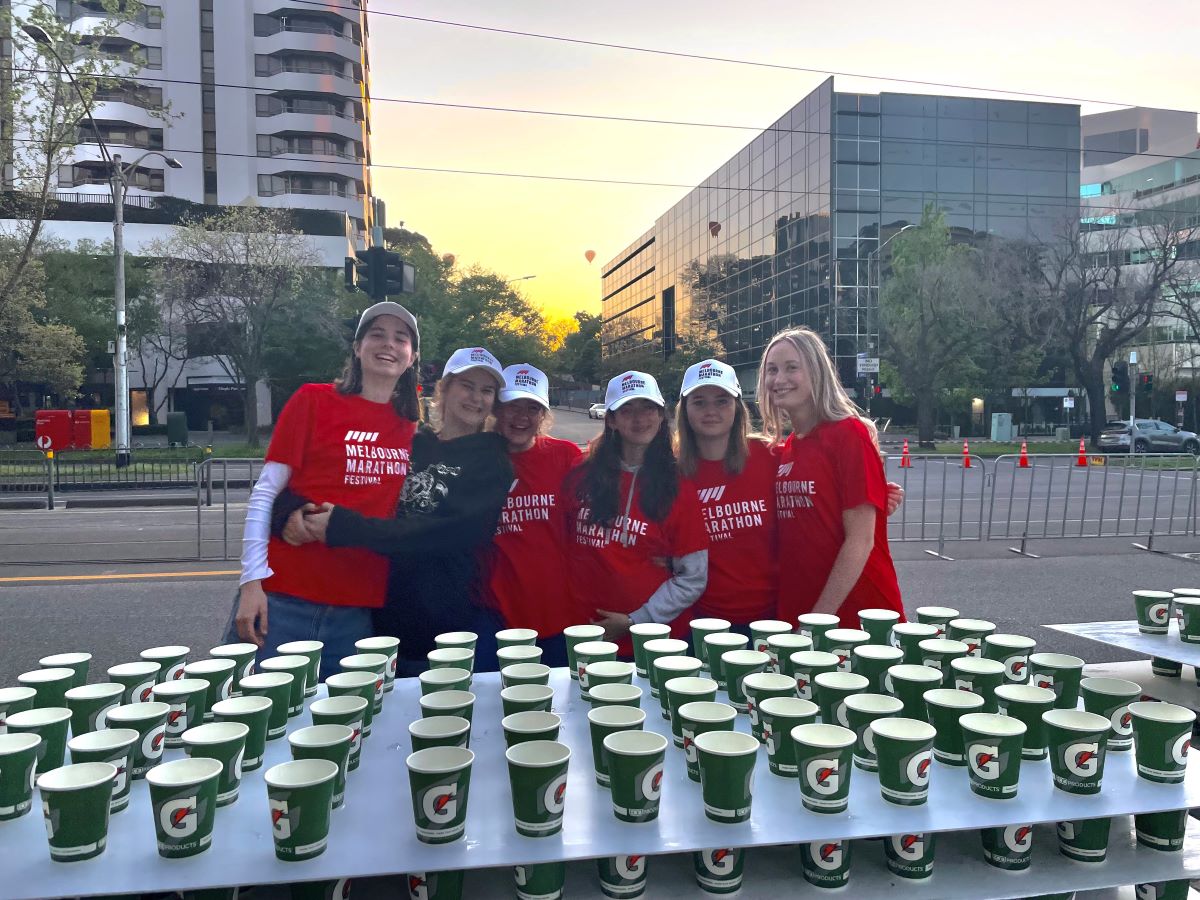 Liam Quach, last year's St Kilda Road Campus Dux, took the IB program all the way through, from PYP to MYP to IB DP. 'Participating in the program with like-minded people allowed me to grow as a learner alongside my friends,' he says. 'Requirements such as CAS help to develop skills for all-rounder students. It doesn't just focus on academics, and teaches us that there is life beyond textbooks and classrooms.'
Lucinda Campbell (OW2022) also completed the whole IB program, and says it 'not only encouraged me to become a critical thinker; it also gave me the confidence to become an independent thinker and form my own ideas based on a wide range of information and viewpoints.'
In the same way that the IB program has, for 30 years, expanded our students' learning horizons, the possibilities for our teachers have likewise grown throughout Wesley's IB journey. As one of 5,600 schools that offer the IB worldwide, we're part of a global network supporting not only our school, but also our teachers and their professional development.
As Linda says, 'The IB's approach to teaching and learning are informed by the most up-to-date pedagogical research, so there is no need for schools to reinvent the wheel; we know we're engaging in best practice when we're adhering to these approaches.'
A best practice school teaching a best practice curriculum… surely the recipe for success in making the world a better place through education.