The Constitution provides for a Council of no fewer than 10 and no more than 12 people, including the College Principal ex officio. Of those members of Council, the Constitution provides that at least three shall be female and three shall be male.
Council members are appointed to four-year terms and may be re-elected to serve three consecutive terms. Two members may, by resolution of the Council, be permitted to serve an additional four-year term.
The Membership of Wesley College Melbourne, a company limited by guarantee, comprises:
the Directors as Members of Council
two individuals who shall be members of the Uniting Church of Australia appointed by the Council
three individuals who shall be parents jointly appointed by the President and the Principal after consultation with the Parents and Friends Associations of the College; and
one individual who shall be an old scholar of the College appointed by the Old Wesley Collegians Association of the College.
Council members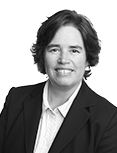 BA (Hons) MBA GradDipEd MAICD
Marianne Stillwell is the President of the Wesley College Council, and has been a member since 2006. She is also Chair of the Strategy Ethics, Compliance and Governance, and Remuneration Committees.
In her professional career, Marianne spent 12 years in finance management roles with Ford Credit Australia Limited, and has 10 years of secondary teaching experience in Catholic and independent schools. Marianne is currently Executive Director of the Stillwell Family Council and a Director of Stillwell Motor Group, a family company specialising in prestige motor vehicle retail. She is also Deputy Chair of the Board of Management for Independent Schools Victoria. Marianne's daughter is a current student at Wesley College , with her two sons completing their education at Wesley in 2017 and 2014, respectively.
BA (Hons) PGCertEd MTheol (Hons) CertApplLing AdvDipMin PhD
Sunny Chen is the current Vice President of the Wesley College Council, and was appointed in April 2014. He is a Presbytery Minister of the Uniting Church, overseeing over 70 church congregations, and a lecturer and an honorary researcher at the University of Divinity.
Passionate about education, he currently chairs the Synod's Ministerial Education Board, which oversees the Church's theological college. Sunny was originally a secondary school teacher in Hong Kong before completing his theological studies in the United States. Sunny is acquainted with a number of Old Wesley Collegians through his connection with Queen's College at The University of Melbourne, where he is a former college chaplain and council member. Sunny serves on the Strategy Committee, the Remuneration Committee and the Ethics and Governance Committee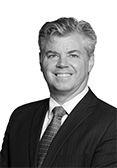 BA(Hons), Dip Ed, MEd, MACE
Nicholas Evans is Wesley's 17th Principal. Nick has a long association with Wesley College both as a student and in teaching and leadership roles spanning 20 years. Following five years as Deputy Headmaster and Head of Senior School at Melbourne Grammar School, Nick returned to Wesley as an accomplished leader. He has experience in contemporary curriculum development, in the implementation of academic and cocurricular programs to complement a holistic education and in building connected relationships with staff, students and community. Nick also brings to Wesley extensive experience in coeducational and residential schooling, teacher appraisal and the development of programs to support teaching excellence.
BEc CA F Fin
Cameron Bacon (OW1987) has been a Financial Advisory (Mergers and Acquisitions) Partner at Grant Thornton since late 2010. Prior to that Cameron worked at KPMG in the Corporate Finance and Audit divisions. While at KPMG he undertook a secondment to the KPMG Chicago office.
Cameron is the Chair of the Finance, Audit and Risk Management Committee and serves on the Strategy, and Remuneration Committees. He has one son currently at the College.
BComm LLB(Hons) GAICD
Lynda Cheng joined the Wesley College Council in November 2011; she is Chair of the Nominations Committee and serves on the Ethics and Governance Committee. She is Director of Corporate Development, Mergers & Acquisitions at Pratt Holdings/Visy Industries and has held other positions, including Chief Financial Officer, since joining in 2005. After commencing her career at Blake Dawson, she moved into investment banking and spent nine years working with JPMorgan in their Melbourne, Sydney, San Francisco and New York offices.
Lynda is a Non-Executive Director of Export Finance Australia and was previously Deputy Chair of South East Water Limited. She has a son and a daughter who are current students at the College.
BA History
Melinda Geertz joined the Wesley College Council in May 2016 and serves on the Strategy Committee and the Finance, Audit and Risk Management Committee. She has been the CEO of Leo Burnett Melbourne, a well-known creative communications agency, for the last 13 years. Prior to coming to Australia, Melinda worked with Leo Burnett in Chicago.
She is a director of the Communications Council and Make-a-Wish Australia. She has three children, all of whom are completing or have completed their studies at the St Kilda Road Campus.
Peter Mastos (OW 1990) joined the Wesley College Council in 2020. Peter is a senior business leader with more than 25 years of experience in management consulting, mergers and acquisitions, and corporate transformations. He is a Founding Partner at Sayers (founded in 2020), a modern advisory and investment business designed for the new economy, backed by Australian and US private capital. Prior to joining Sayers, Peter was a Senior Partner at PwC Australia, and was a member of PwC's Global Deals Leadership team. Peter has been a member of the Institute of Chartered Accountants in Australia since 1996, and has completed the INSEAD Executive Leadership Program in 2010. He is also a current member of the Murdoch Children's Research Institute Development Board.
BArch (Hons) BPlanDes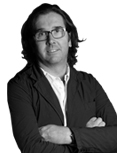 Tim Jackson (OW1981) is a founding director of Jackson Clements Burrows Architects (JCB), established in Melbourne in 1998. JCB have delivered a diverse range of projects throughout Australia and overseas, and their work has been widely recognised through the Australian Institute of Architects (AIA) and Industry Awards programs, with award-winning projects including the St Kilda Foreshore Promenade Redevelopment, Monash University Faculty of Science North-West Precinct Redevelopment, and the Architizer A+ Award Winner for Upper House (Multi Unit Housing – High Rise, 16+ Floors).
Tim is an advocate for innovative design in the built environment and has established an impressive portfolio of award-winning commissions for JCB. He maintains a commitment to the research of multi-residential and domestic scale housing for the improvement of habitation and social interaction. Tim has chaired various AIA and Industry Award juries, and participates in guest critiques at major tertiary institutions across Australia.
Tim is a member of the Property Committee. His daughter completed her studies at Wesley in 2016 and his son completed his studies at Wesley in 2018.
BComm LLB CA CTA GradDipAppFin GradDipLegalPrac
Simon Rooke joined the Wesley College Council in February 2016. He is a Lawyer and a Chartered Accountant. Simon joined the corporate tax group in PwC (then Price Waterhouse) in 1995 and has been with the firm since then. Simon's main practice areas are accounting, mergers and acquisitions, international tax and litigation. He spent time on secondment in the Mergers and Acquisitions Group of PwC London from 1999 to 2001. He has extensive experience with governance in listed companies, large private companies and government entities.
MBBS BSc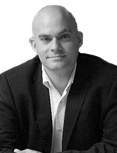 Hugo Stephenson (OW1991) is a medical doctor, technologist, biotech services entrepreneur and founder of many businesses in the clinical trials and health technology industries. Hugo worked in Princeton, New Jersey, for almost 10 years as Senior Vice President, Global Late Phase and Drug Safety for Quintiles, a Fortune 500 company. Hugo is currently the cofounder and Executive Chairman of DrugDev, a leading US-based developer of cloud-based clinical trial management systems. He is an adjunct Senior Research Fellow at Monash University, and is involved in a variety of initiatives relating to drug development, decision support and big data.
Hugo sits on the Ethics Committee and has two sons and a daughter who attend the St Kilda Road Campus.
Bsc (Hons) MSc PhD
Rachel Webster is a professor at the University of Melbourne, and has taught Astrophysics, Astronomy and Physics for more than 20 years. Rachel is a well-respected member of her field, the author of more than 200 academic publications and a regular presenter at international conferences. Rachel currently leads an astrophysics research group at the University of Melbourne, consisting of more than 60 research students and staff.
Professor Webster has also been awarded a place on the Victorian Women's Honour Roll, is a board member of Astronomy Australia Limited and an honorary fellow of the Astronomical Society of Australia.
BBus (Property), MBA
Sarah joined the Wesley College Council in February 2019 after serving as member of the Nominations Committee. Sarah is a Director of Neurologic Plus and has been working as a management consultant for the past 16 years, working with Atkinson Consulting. Prior to this Sarah was General Manager of property.com.au.
Sarah is a long serving member of the Women for Women Committee at Sacred Heart Mission. Sarah has four children, two who have completed their schooling at the college and two daughters who are current students.