Wesley has an established reputation for excellence in pastoral care. Our approach is holistic and encompasses the academic, social, emotional, physical and spiritual wellbeing of every student.
Connecting students, parents and teachers
Pastoral care is central to fostering our students' connectedness in an environment where they feel safe, valued and appreciated.
There are many layers to pastoral care at Wesley that are shaped by an integrated network of classroom teachers, homeroom teachers, Heads of Houses, Cluster leaders, school counsellors, chaplains and cocurricular staff.
Regular communications within these networks and with students and parents are facilitated through face-to-face meetings, online via our learning management system, WiSE, and through formal feedback sessions.
Creating caring communities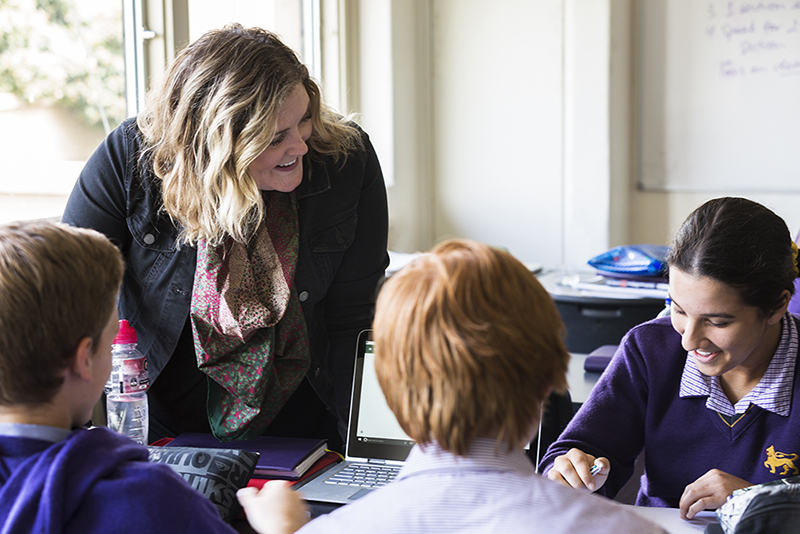 Our campuses are organised into 'mini schools' to provide pastoral care programs suited to the developmental stages of our students as they progress from childhood through adolescence to young adulthood.
Our Junior, Middle and Senior Schools are small learning communities that enable our teachers to build in-depth knowledge of each student. Students are supported by Homeroom teachers in our Junior and Middle Schools and House tutors in the Senior School.
Our House system and Cluster levels create opportunities for students to connect and collaborate across a range of sports, arts, personal development and social activities engendering a strong sense of belonging.
Buddying up
Students across year levels learn from and support each other through a range of programs that facilitate collaboration and teamwork. Mentorship programs provide opportunities for senior students to provide inspiration and support to our younger students.
Student health
Health Centres located on each campus provide students safe, open and confidential spaces for their physical and emotional needs. Registered nurses with experience across all areas of healthcare deliver first aid, emergency treatment and health counselling.
All staff across our campuses as well as at Clunes, Yiramalay, Outdoor Education camps and Learning in Residence undertake regular asthma and anaphylaxis management training.
Related links