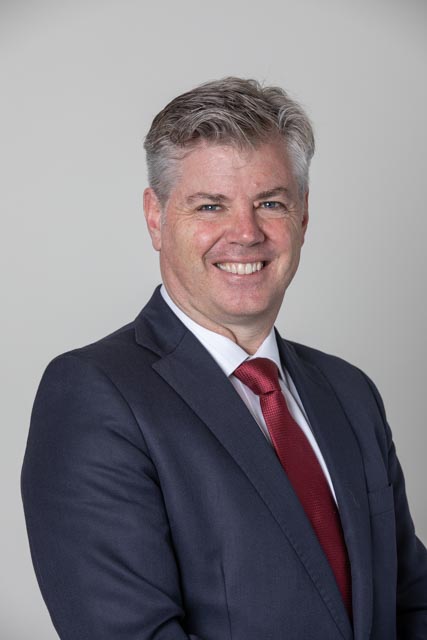 In 2019, I returned to my alma mater as Wesley's 17th Principal. It is both a thrill and an honour to be invited back to this wonderful community, one that remains true to its progressive values and unwavering commitment to developing the whole child.
I have experienced Wesley from many perspectives. As a student, I loved school. Alongside my academic studies I threw myself into the sporting arena – football, cricket and athletics – as well as participating in plays and musicals and playing the violin (badly) on the second desk of the second violins in the school orchestra.
As a young teacher at Wesley, I was mentored by outstanding, passionate and dedicated staff. Today I can still picture the faces of the many students that I taught, who in turn inspired and helped shape me into the educational leader I am today.
Following five years as Deputy Headmaster and Head of Senior School at Melbourne Grammar School, I return to Wesley as Principal.
What then do I wish for the students of Wesley College, both present and future?
That they laugh. That they learn something of themselves, and their place in the world. That they have opportunities to explore, to connect with people, thoughts and interests. That they are exposed to great teachers and are inspired by them. That they make great friends. That they experience the joy of victory and of success and, perhaps even more importantly, the sting and disappointment of defeat and failure. That they learn from the latter. That they do the best they can. That they strive.
Finally, that they learn to think.
In a visit to the John F. Kennedy Presidential Library, I was struck by his address to the 1962 graduating class of Yale. He said "We subject all facts to a prefabricated set of interpretations. We enjoy the comfort of opinion without the discomfort of thought."
How timely those words seem 57 years after they were uttered. My vision, my hope, for Wesley students present and future is that they learn to think, and never enjoy the comfort of opinion without the discomfort of thought.
A Wesley education is for life. The richness, breadth and depth of a Wesley education coupled with unparalleled opportunities for students to discover themselves and the world around them, will be my daily inspiration as Principal of this great school.
Nick Evans, Principal