Wesley College scholarships provide opportunities for exceptional students who are enthusiastic to learn and reach their full potential while contributing to College life. Scholarships for 2025 are now open.
Wesley scholarships are competitive and highly sought after. They are offered on merit to outstanding students, with the number and value of scholarships determined by the applicants' ability to meet or exceed the scholarship criteria and the availability of places. Scholarships are awarded between 25 - 75 per cent reduction in tuition fees for the duration of the student's time at the College.
Academic Excellence Scholarships
Academic Excellence scholarships are awarded to students entering Years 5, 7 and 10 in 2025, who demonstrate academic excellence based on the results of a test and interview.
General Excellence Scholarships and Bursaries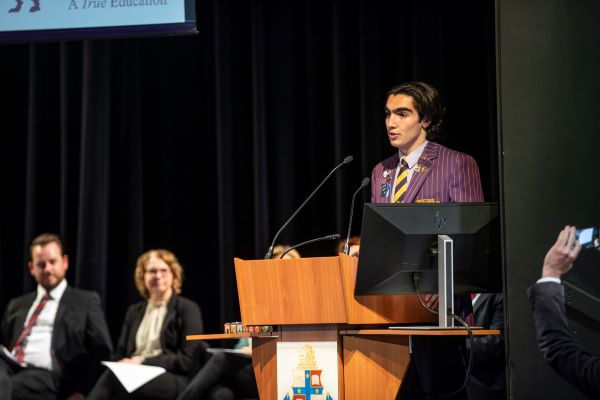 The General Excellence scholarships are open to students entering Years 5 – 11 in 2025 who are well-rounded students and demonstrate a high level of academic performance and achievement in one or more of the following; sport, music, performance, art, leadership and community service.
Boarding Scholarships and Bursaries
Scholarships and bursaries for Learning in Residence (boarding) are available at the Glen Waverley campus to boarders entering Years 9, 10 or 11 who demonstrate strengths in academic and cocurricular endeavours and a commitment to contribute to the College and Learning in Residence community.
---
Named Scholarships and Bursaries
Through the generosity of our donor community, we are pleased to offer a number of named scholarships and bursaries for students who meet specific criteria as outlined below.
Types of Academic Scholarships
General Excellence Named Scholarships
---
Means considerations
We recognise that the investment in a Wesley College education represents a significant commitment. Wesley is proud to be able to offer scholarships which are informed by the personal and financial circumstances of families shared through the scholarship application process.
All Wesley College Scholarships are awarded on merit, recognising students' existing talents, achievements and academic performance as well as their potential to contribute to the College community.
Families applying for a Scholarship may also choose to have their application considered in relation to need. The consideration of means component of our scholarship program seeks to provide additional support for families with demonstrated financial need and relevant personal circumstances with the opportunity for a Wesley education.
Families seeking consideration of means will be asked to complete the Financial Assistance Form.
---
"My family comes from humble beginnings and I'm first generation Australian. I was very fortunate to start at Wesley's Elsternwick Campus on a General Excellence scholarship. Hard work and effort have been instilled in me from a young age and I was thrilled to achieve the highest possible ATAR of 99.95. It shows that determination and drive to succeed really do pay off! I am now studying a Bachelor of Science at the University of Melbourne and plan to go on to study medicine. I have immense gratitude for my teachers, the Wesley community and family and friends who have supported me throughout my journey."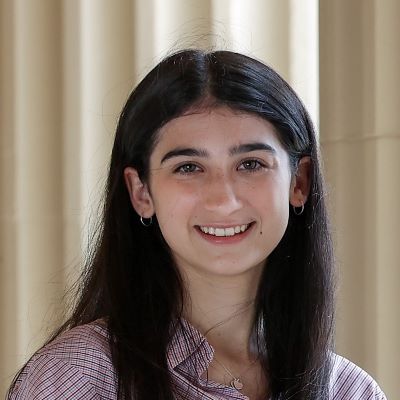 Sara Pisacane (OW2021) - Former scholarship recipient