The Learning in Residence leadership team have strong pastoral care values, vast experience in boarding school environments and a commitment to the ongoing development and support of every boarder.
Sean Cox was appointed Head of Learning in Residence in 2018. Prior to this role, Sean worked as a Residential Mentor at Southport School and Brisbane Grammar School, and most recently as the Director of Boarding at John Paul College in Queensland.
Sean is focused on leading the innovative and contemporary residential learning community at Learning in Residence as it continues to grow and develop. Sean is currently completing a Master of Education and also teaches Physical Education in the Senior School. Sean is joined on campus by his wife Diana.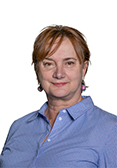 Prue brings to Wesley College twenty-five years' of pastoral and boarding management experience at Geelong Grammar School, including twelve years as Head of The Hermitage House, a senior girls' boarding house. Prue teaches Japanese and English at Middle and Senior School levels and has travelled with several school excursions to Japan.
Matt is an experienced educational leader with a proven track record of success in remote, rural and urban settings. Prior to joining Wesley College, Matt worked as a Principal in the Northern Territory where he and his family made many lifelong connections. Matt is committed to fostering an empathetic and relationships-focused community at Learning in Residence.
Brent has worked as a Residential Mentor at Learning in Residence since its inception. Brent is committed to the continuous development of the activities and life skills programs at Learning in Residence. He is passionate about providing students with a plethora of opportunities and qualifications to complement their academic learning. Previously Brent worked as part of the Yiramalay/Wesley Studio School team.
Graham's role as a student mentor encompasses being 'a big brother, dad and an uncle'. Graham has previously worked as an Aboriginal Liaison Officer in Health Services. From this experience, he found his calling in giving back to the community by supporting young people. Graham enjoys being a part of each student's journey, watching them develop into young women and men and assisting them with overcoming challenges they may face.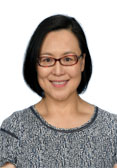 Cunzhen started her role as Residential Mentor in 2018. Cunzhen has previously taught English in China and has been teaching VCE Chinese for more than 10 years. Cunzhen enjoys being a mentor to support young people of various cultural and language backgrounds to learn to live with each other and to develop their international mindedness.
---
Related links