President's Report: Kate Evans (OW1998)
May is my favourite month of the year, and for good reason – it's Founders' Day month! More than ever, the Old Wesley Collegians Association is finding ways to celebrate and engage our passionate OWs from all walks of life.
---
To kick off the celebrations, the St Kilda Road Junior School recently welcomed some very special guests at their Founders' Day celebration. Principal Nick Evans (OW1985), and six OWs whose children now attend the College, dug out their purple blazers and summer dresses and proudly shared stories from their time at Wesley, some words of wisdom and explained what wearing the iconic purple uniform meant to them. Common themes were the 'unlimited opportunities' available at Wesley, the 'lifelong friendships' (and even marriages!) that were formed, and the community and network they are all still so proud to be part of. It was a very special moment to have our alumni standing proudly beside their children who are now Wesley students... and our next generation of OWs!
We also celebrated by inviting some very special OWs back to all three campuses of the school. Inspirational guest speakers Emma Carney (OW1989), Natalie Porter (OW1998), Tom Browne (OW2000) and Nana Owusu-Afriyie (OW2016) shared their personal stories and fond memories of their days at Wesley. Emma is a world record-breaking triathlete; Natalie is a former WNBA player, Olympic silver medallist and current Head of Basketball at our Glen Waverley Campus; Tom is an AFL news reporter for 7NEWS Melbourne and radio presenter; and Nana is an athlete who represented Australia at the 2019 World Athletics Championships.
The iconic Founders' Day Lunch, traditionally held at the end of May, was the biggest since our sesquicentenary year and featured a panel of marketing experts from the Wesley community, including Ben Lilley (OW1989), Belinda Danks-Woodley (OW2004) and Melinda Geertz (past parent and current Wesley College Council Member).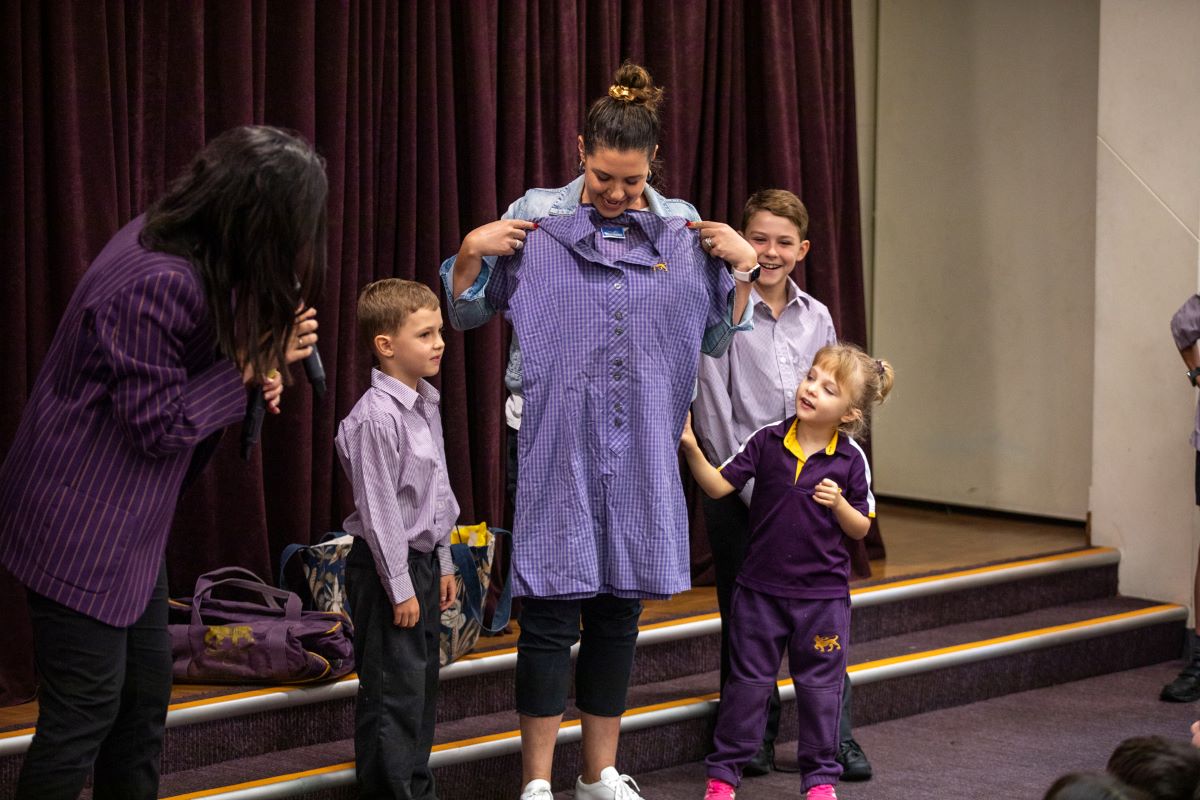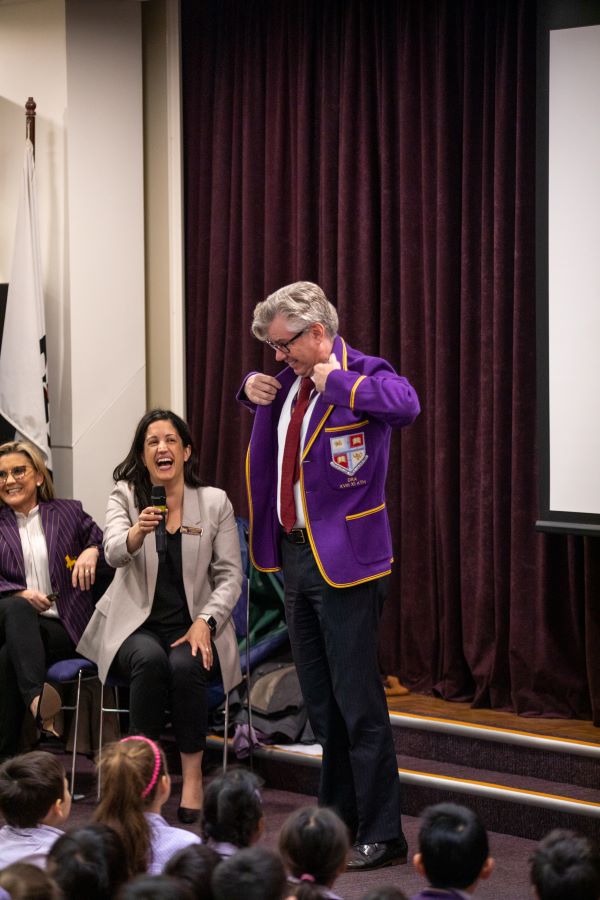 We extend a heart-felt congratulations to the newly named Fellows and Honorary Life Members of the OWCA.
Mark Hibbins (OW1978) and Ian Thomas (OW1982) were awarded fellowships for their dedication and commitment to our organisation. Long-serving Wesley College staff members, Sara Liversidge and Sabino Del Balso, were also made Honorary Life Members of the Association.
This July, the OWCA will travel to the UK to host an event and connect with alumni and families based in London. We extend a warm invitation to our network with the opportunity to meet our Principal, Nick Evans (OW1985) on his first important engagement in Europe. I look forward to meeting and reconnecting with our alumni based abroad.
We deeply encourage all OWs to create a personal profile and upload your business details and imagery to our community app, OWConnect. It's an invaluable opportunity for you to link up with other OWs and OW businesses, and stay up-to-date with employment, mentoring and career opportunities, social networking and support.
Kate Evans (OW1998)
OWCA President
#oldwesleycollegians #bleedingpurpleandgold #WomenofWesley
Your OWCA
OWCA Executive

President
Kate Evans (OW1998)
Vice-President
Tom Pewtress (OW2018)
Treasurer
Rob Lancaster (OW1982)
Secretary
Amy McAlister (OW2003)
Executive Members
Jack Ayerbe (OW1963)
David Kennedy (OW1966)
Alex Iljin (OW1982)
Anastasia Malishev (OW1995)
Vibeke Pedersen (OW1996)
Kunal Rastogi (OW2002)
Alessia Francese (OW2016)
Interested in becoming involved in the Executive?
Contact Kate Evans (OW1998), President, OWCA kate.evans@wesleycollege.edu.au
---
OWCA Contacts
Address and email updates
Lion stories
Social media, OW updates and connections
Birth, Marriage and Death notices
Grant enquiries from Affiliates
Academic transcripts
Event enquiries
Calendar enquiries
Administrative enquiries
Please contact us at owca@wesleycollege.edu.au.