Head coaches
Tim began as Head Coach of Athletics and Cross-Country in 2009. Tim has coached the Girls First Athletics team and Girls First Cross-Country team to seven consecutive APS Premierships respectively and the Boys First Cross-Country team to three consecutive APS Premierships.
Other achievements include:
Athletics Australia National Distance Coordinator, 2006 to 2012
Australian Team Coach at the IAAF World Cross-Country Championships for four years.
Australian Team Distance Coach at the IAAF World Athletics Championships in Osaka (2007), Berlin (2009) and the Beijing Olympics (2008)
he represented Australia at the IAAF World Cross Country Championships in Düsseldorf (1977) and Madrid (1981)
former junior Australian 1500 metre record holder and national junior 1500 metre champion.
Michelle began as Head Coach of Badminton in 2003. She has more than 40 years' experience as a player, coach, administrator and educator. Michelle coached the Girls Firsts team to Wesley's APS Badminton Premiership in 2019 and 2003.
Other achievements include:
member of the Australian Badminton squad
represented Victoria for 10 years at Junior and Open level
winner of five Australian junior titles, four Victorian junior titles and one Victorian open title.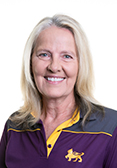 Lori Chizik began as Head Coach of Basketball in 2002.
Achievements include:
national Basketball team assistant coach at the Rio Olympics (2016) winning bronze and at the 2014 World Championships in Turkey
Australian U17 team assistant coach competing in the World Championships in Czech Republic (2013)
Head Coach in the Women's National Basketball League
first female to coach in the National Basketball League
basketball commentator for the ABC for 10 years on the WNBL game of the week
played her university basketball in Canada and represented Canada on the international stage.
Paul Montgomery is the Head Coach of Cricket. Paul (OW82) commenced in the role in 2021 overseeing the Cricket Program providing coaching and coach development to the players and coaches across the year levels.
Background:
Two-time 1st XI Premiership and Club Championship Coach at Ringwood CC in Victorian Premier Cricket
Coached at State Level in Male U15 & U17 teams and with the Senior Women's team including the Melbourne Stars WBBL
Coached at a National Level with the Australian ID team
20+ years employed at Cricket Victoria including eight years as Coach Development Manage
Brent Thiele is the Head Coach of Football and First XVIII Coach and Senior VCE Physical Education teacher at Wesley College. Brent is a passionate and experienced coach who prides himself on developing and caring for his students.
Achievements:
Strength, Conditioning and Development Coach for the Oakleigh Chargers in the TAC Cup
AFL Victoria coach since 2009
Under 17 AFL State Futures Head Coach
High-Performance Level 3 accredited AFL coach.
Clare Whittam began as Head Coach of Gymnastics in 2004 and has also coached diving and softball. Clare played softball and baseball at state and national levels from 1996 to 2010, but her coaching passion is for gymnastics, which she strongly believes provides a great grounding for all sports.
Lachlan Anderson began as Head Coach of Hockey in 2009. He coached the Boys Firsts Hockey team between 2002 and 2008 and taught Physical and Health Education as well as Psychology at Wesley from 2009 to 2016.
Achievements:
current Victorian Under 21 team coach
coach of the Men's VIS team in 2015 and 2016
coach of the Victorian Under 18 team in 2012 and 2013
played for five years in the Australian Hockey League, Australia's premier national domestic hockey competition
General Manager of High Performance Hockey Victoria since 2016.
Penny Mudge is the Head Coach of Netball. Penny commenced in the role in 2019 overseeing the Netball Program providing coaching and coach development to the players and coaches across the year levels.
Background:
2005 Assistant to Wesley 1st Team Coach
2003-2015 Coached Wesley Netball
2008-2011 Co-coached College Junior A School Girls Team
20 years employed at Wesley; Head of Physical Education & Health faculty 2004-2012, Head of Year 2013- current
Matt Ryan is a dual Olympian and Olympic silver medallist from the Beijing Olympics, with over 20 years of experience within the rowing community. We are incredibly well placed to keep growing the success of the Wesley rowing program with Matt as our leader.
As Head Coach Matt will be responsible for the daily oversight of the entire program working with all stakeholders both internally and externally to ensure its effective operation. In particular he will work in a management capacity with all of our coaches - mentoring and guiding them to ensure that both the training program and technical direction is clearly understood and applied consistently through its implementation. Matt will be responsible for programming, technical modelling and implementation, including assisting with the delivery of our PD program to coaches.
Matt's experience in the sport allows the Wesley Program to access the latest training information and techniques and provides an invaluable resource to access and have available to our Program.
Samuel Young will be our Schools Head of Soccer for 2022 and beyond.
Achievements:
Current Youth Technical Director NPL club - South Melbourne FC
Current Head Coach National Premier League Women's - South Melbourne FC finished in 1st position 2021
2017 State League 2 Championship winning coach + Grand Final Winner South Melbourne FC
AFC/ FFA C coach assessor for Football Victoria
Previous Experience
Melbourne City FC City Football Schools + College of Football Coach
Chicago Fire Soccer Club - Youth Community Coach
Mentone Grammar School - Girl's 1st team coach
St Leonards College - Head of School Soccer
Accreditations
FFA/AFC A License (Completing)
FFA/AFC B License (2016)
Coerver Youth Diploma II
BA (HONS) Sport Management Leeds Beckett University
BTEC National Diploma Football Studies - Burnley FC College affiliate
Joanne Paez has been the Head Coach of Softball since 2010.
Achievements:
coached Victorian junior and senior state teams from 1999 to 2008
specialist coach of Victorian Under 16, Under 19 and Under 23 teams
represented Australia from 1971 to 1982 as a pitcher.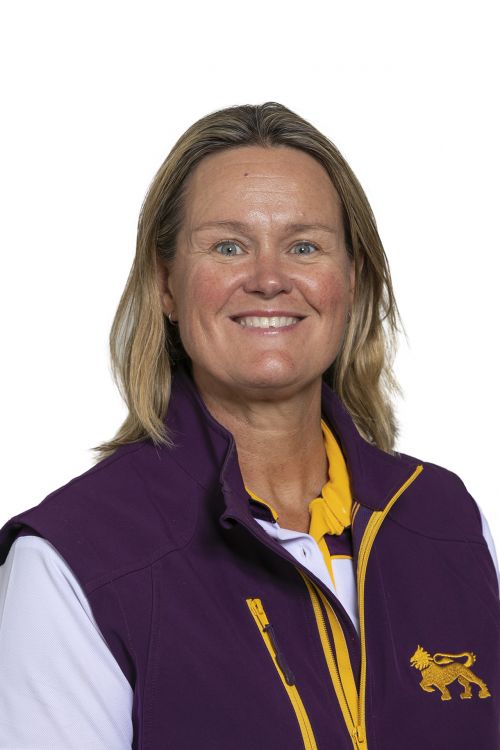 Janine Bates became Head Coach of Swimming in 2019 and has been at Wesley College since 1997 as a Physical and Health Education and Mathematics teacher. Janine led the Girls APS Swimming Team to nine Premierships from 1992 to 1995, 1997 and 2012 to 2015. Her success in the APS Competition was rewarded by her selection as Girls APS Representative Swimming Team Coach in 2018.
Achievements:
competed in swimming at state and national levels and was a Victorian state age record holder in 1987
represented Victoria and the Australian Country Water Polo Team.
Lauren Breadmore joined Wesley as Head Coach of Tennis in 2018. Lauren is also the CEO of XSOAR Perform, a Melbourne-based peak performance company. XSOAR partners with Wesley to deliver extra-curricular tennis programs including a High-Performance Tennis Program. In 2019 Lauren led the Wesley Girls Firsts Tennis team to the premiership.
Achievements:
20-year career as a professional tennis player, athlete mentor, high performance coach and a Board Member of the Australian Davis Cup Tennis Foundation
competed on the Women's Tennis Association (WTA) and International Tennis Federation professional tennis circuits for 10 years in more than 50 countries
played in five Grand Slams at the Australian Open and reached career-high rankings of number one in Victoria, four in Australia and 221 in the WTA.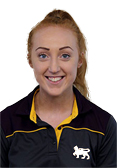 Kelly joined Wesley College as Head Coach of Volleyball in 2019.
Achievements:
Kelly is currently the starting setter for the Australian Women's National Volleyball team and has been a part of the national program for the past 3 seasons.
attended university on scholarship in the US where she captained Parkland College to a straight set National Championship completing 57-0
awarded a full scholarship to the National Collegiate Athletic Association Division 1 program at the University of Tennessee
Kelly played for the Melbourne University Blues volleyball team in the Australian Volleyball League and claimed gold in the 2018 championship
permanent Head Coach at the Greater Melbourne Volleyball Academy, coaching both junior youth and top age athletes.
Sean joined Wesley as Head Coach of Water Polo in 2019. At Wesley, Sean aims to develop and deliver a water polo strategy that encourages progression from engagement and participation through to highly competitive and enjoyable gameplay.
Achievements:
represented the state in an U12 Victorian team and several U14, U16 and U18 Club Nationals tournaments, and for the Victorian U20s State Team at age 16
selected as co-captain for the APS Representative team in 2016
currently plays for Richmond Tigers in the State League 1 competition
coached and managed teams ranging from metro-U14s through to U18 Club Nationals and now focuses primarily on delivering Richmond's Junior Academy program.
Campus sport key contacts
Head of Sports
Dan Church
+61 3 8102 6405
dan.chruch@wesleycollege.edu.au
St Kilda Road Campus
Dave Mirra
Years 7 – 12
Campus Sport Manager
+61 3 8102 6331
david.mirra@wesleycollege.edu.au
Steven Lunardon
Years 5 – 6
Campus Sport Manager
+61 3 8102 6482
steven.lunardon@wesleycollege.net
Glen Waverley Campus
Jane Mitchell
Years 7 – 12
Campus Sport Manager
+61 3 8102 6561
jane.mitchell@wesleycollege.net
Luke Bertucci
Years 5 – 6
Campus Sport Manager
+61 3 8102 6584
luke.bertucci@wesleycollege.net
Elsternwick Campus
Tom Duggan
Campus Sport Manager
+61 3 8102 6898
tom.duggan@wesleycollege.net