Wesley's 3,400 plus students are united in their diversity. Hailing from more than 150 suburbs across Melbourne as well as regional and remote Australia, and international locations in Asia and Europe, it's easy to see why Wesley is a microcosm of our truly multicultural world.
Our students embody Wesley's principles of inclusiveness, openness, pursuit of personal best and social justice, not only in their day-to-day interactions on campus but also as active leaders of our many cocurricular programs, clubs and committees.
Whether supporting local charities, running special-interest clubs across year levels, arranging an annual program of prominent guest speakers, or publishing student magazines , our students learn about themselves and the world, together.
Student leadership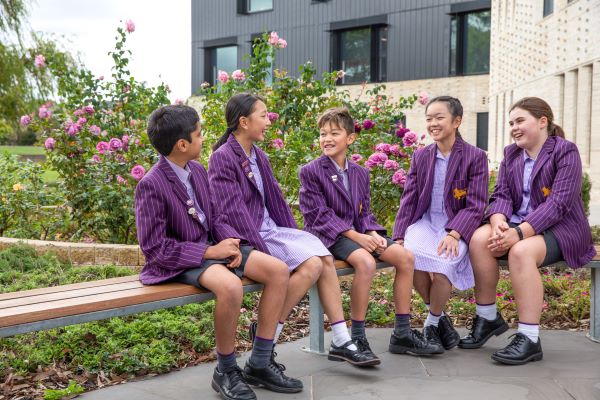 Every student has the potential to lead, and our leadership program supports all students to develop their capabilities and reach their potential as leaders.
Our Year 4s are leaders in our Junior Schools, and students embrace the many leadership opportunities available as they progress through our Middle and Senior Schools.
Students lead our school community across a broad range of portfolios, from the arts to the environment, charities, international relations, aboriginal advocacy, welfare, community life and sport.
Our buddy, House, and cocurricular programs not only help our students develop as leaders and role models, but strengthen our Wesley community and encourage every student to live well and lead by example.
---
'I have made so many good friends, who have all made me feel really welcome and comfortable.'
Sara-Rose - Year 6 student
'The best thing about Wesley is the diversity. We accept everyone and make everyone part of our community. I really value that about Wesley.'
Alanna - Year 12 student
'Wesley is amazing at helping you find your strengths. We all get a chance to discover new things, be it cooking, a new sport, a different language, a new instrument… everything!'
Sarah - Year 7 student
'There are so many opportunities at Wesley. You can really extend yourself and find out what you're good at and what interests you – things you never knew about yourself.'
Josh - Year 12 student
Related links