A treasure trove of memorabilia
Peter Milford (OW1971) recently donated a number of photographs of alumnus and former teacher Allan Dodd (OW1929) that he found at the Camberwell Market. They are all in remarkably good condition and featured a number of team photographs from the late 1920s. In addition, for almost 50 years, Peter has collected a large number of Wesley badges and other memorabilia that he will be donating to the College Archives. Most have been collected at the Camberwell Market early each Sunday morning. Peter also has many thousands of other badges including patriotic badges from the first and second World Wars, 'sweetheart brooches' and membership medallions from old and long-gone clubs, especially sporting clubs, which issued distinctively different and dated enamel medallions each season. Many go back to the very early 1900s and are works of art – some are enamel over gold, some over silver, but most are made out of brass.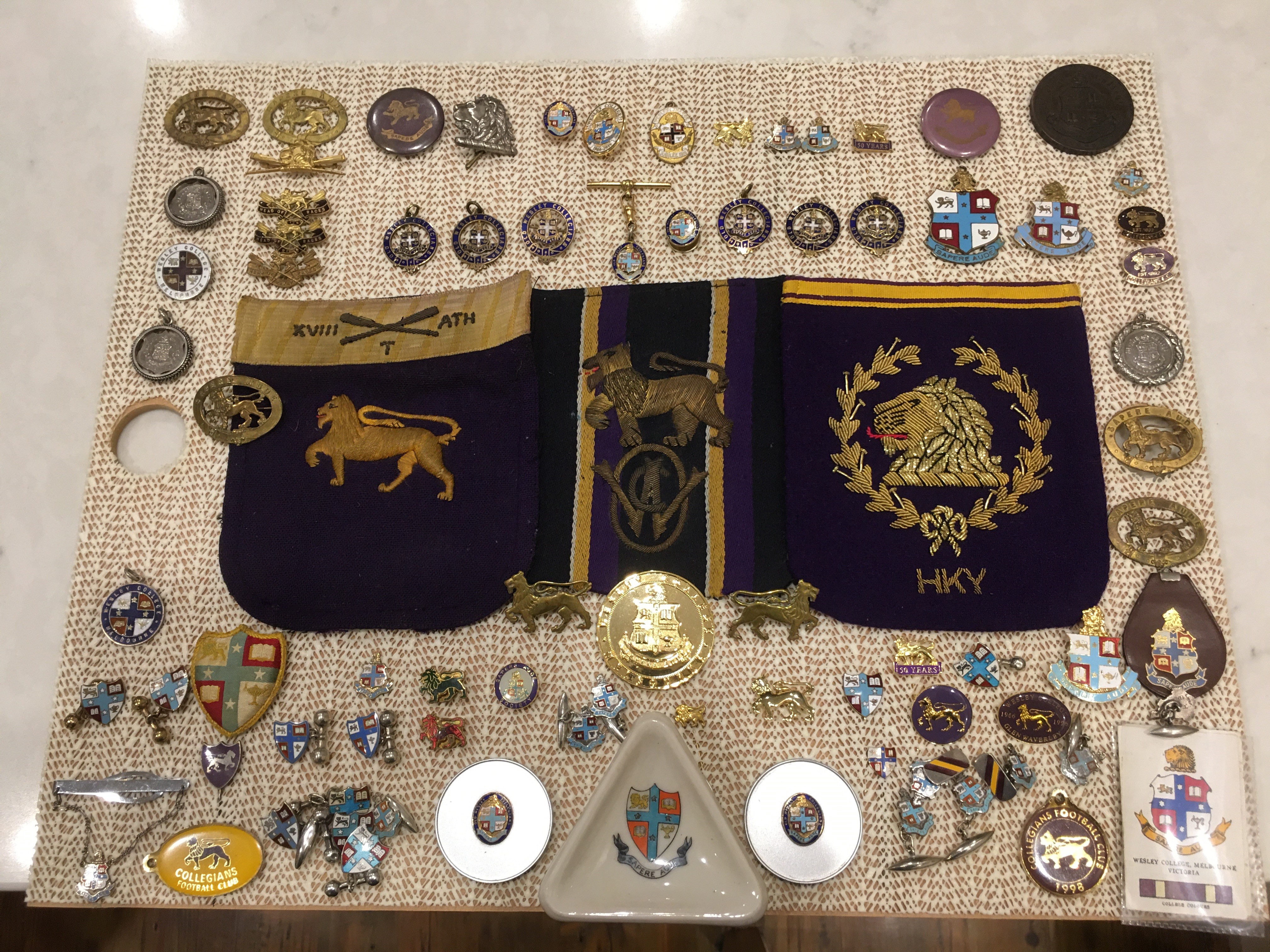 Image: Drawer of Wesley badges, many of which are family badges or awards
'Amongst my collection are a very large number of antique school badges. As a proud OW, I have made a point of collecting every Wesley College badge or medallion which came my way, along with a good deal of other Wesley memorabilia which I could not allow to pass up,' explained Peter.