13th Annual Foundation Business Breakfast
It was no surprise that the outstanding panel of speakers this year resulted in this event being fully booked well before the event date, 26 May.
---
The theme was The sole purpose of business is to make a profit..or is it? Moderated by The Australian's Wealth Editor, James Kirby, the panel consisted of: Paul Guerra, CEO Victorian Chamber of Commerce and Industry; Alan Joyce, CEO QANTAS; Georgia Rekaris-Hinton (OW1989), GM Asia Pacific 3 Shape; and Elana Rubin, Chair, Afterpay. Graeme Samuel (OW1963) was also acknowledged and thanked for the central role he has played in securing the consistently high calibre of speakers our event attracts.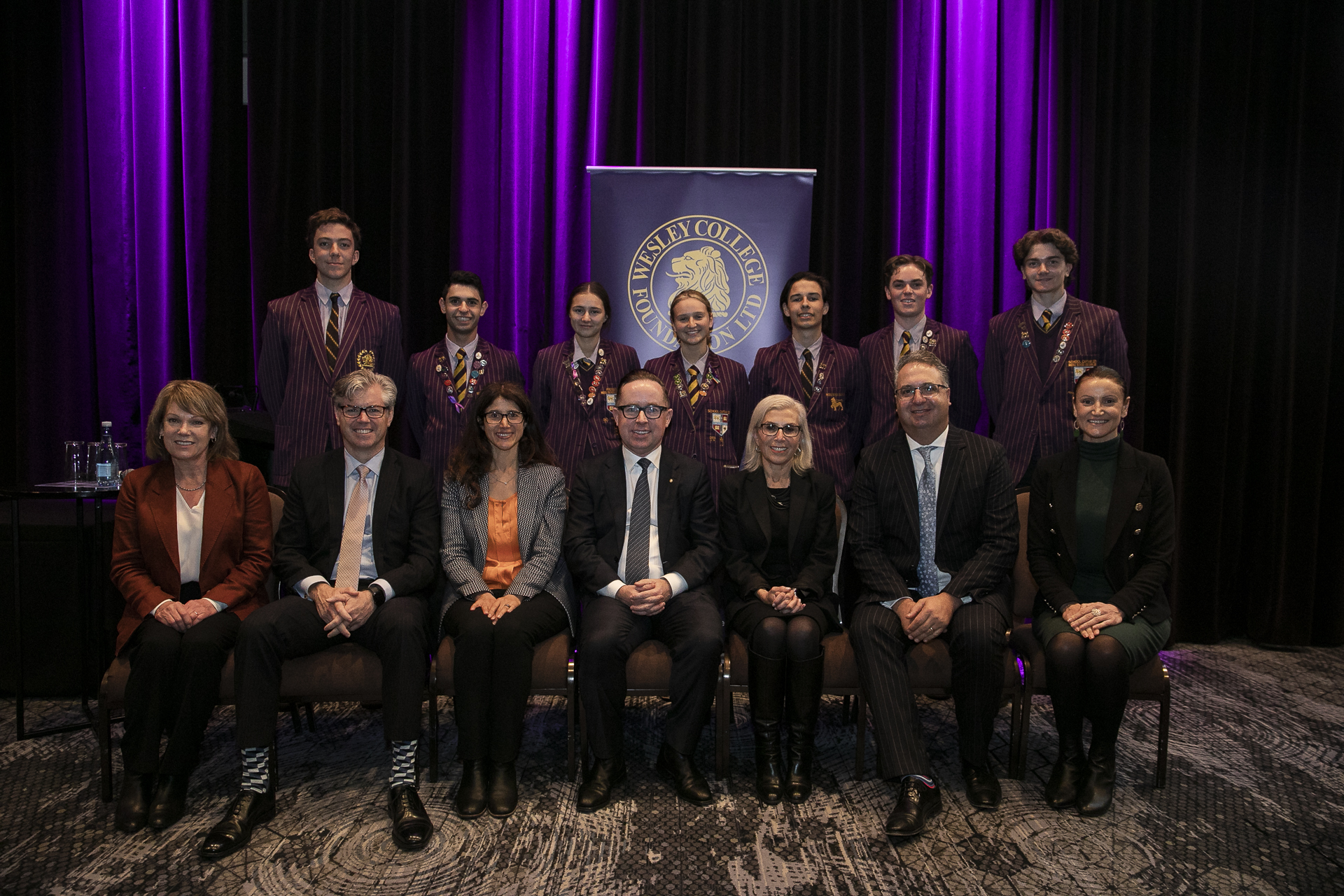 The lively and engaging discussion covered: Environmental Social Governance (ESG) and how it's defined and incorporated; gender balance and quotas; post pandemic corporate governance; and whether working from home is a passing trend or a more permanent feature of society. A variety of views and considered, insightful opinions were exchanged by panelists who brought their own perspectives and experiences to the discussion. Guests were treated to industry and business insights on these topical issues, followed by questions from the floor which provided further opportunities for discussion.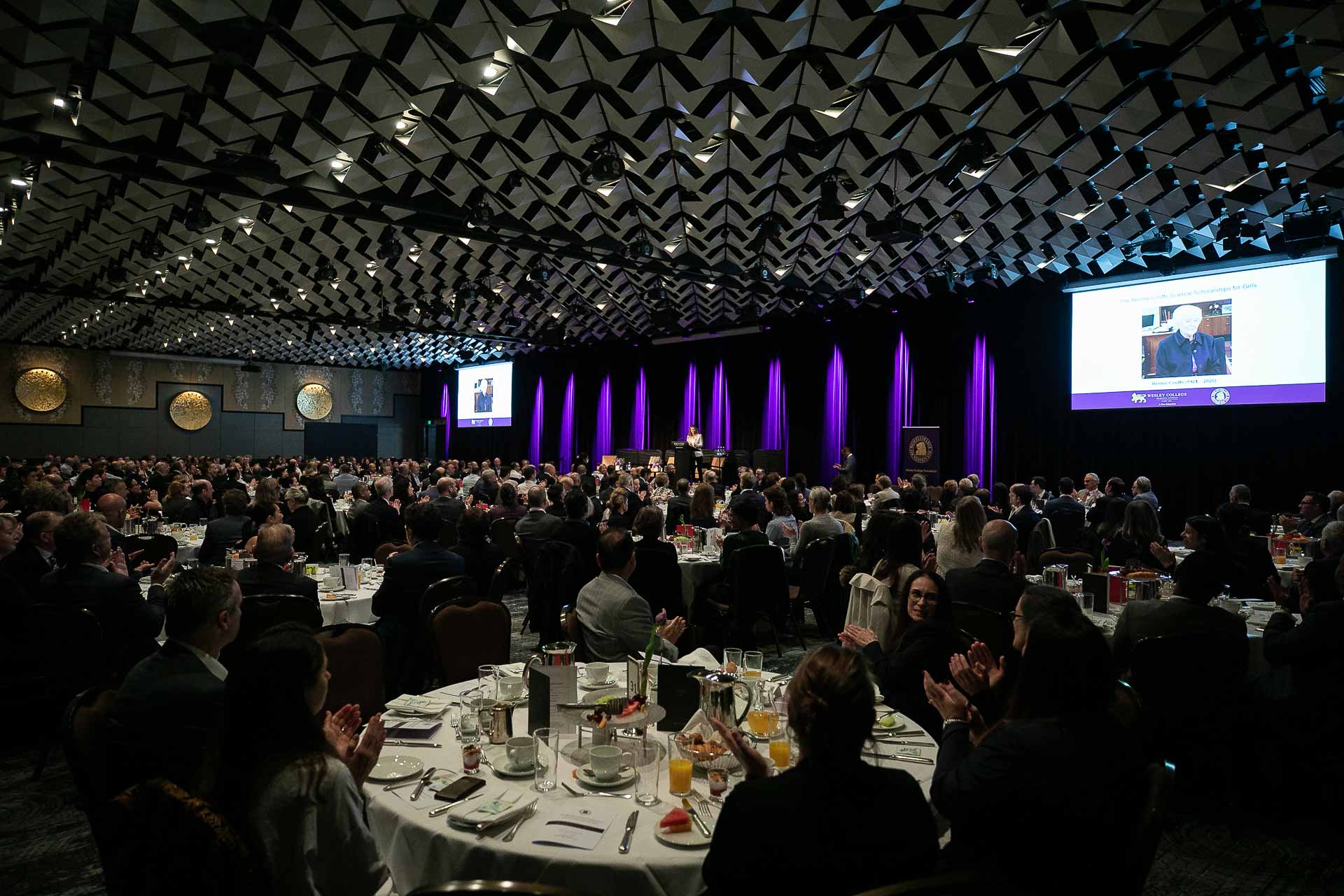 Images from top: Panellist Alan Joyce with St Kilda Road students and staff; Panelists Georgia Rekaris-Hinton, Alan Joyce, Elana Rubin and Paul Guerra with Glen Waverley students and staff; Foundation Chair, Nicki Lefkovits (OW1990) launches the Rennie Coutts Science Scholarships for Girls
A feature of this year's event was the formal launch of the Rennie Coutts Science Scholarships for Girls by the Chair of the Wesley Foundation, Nicki Lefkovits (OW1990), and the screening of the Foundation's new Scholarships video. Nicki also acknowledged and thanked our sponsors who are such a crucial element to ensuring the high quality of this annual event.