Chinese Family Function
Unfortunately, our original Chinese New Year event was cancelled at late notice by the sudden Victorian lockdown, which caused considerable disappointment to the 300 guests who had registered. The Foundation then arranged another event for Sunday 16 May which featured a recital by internationally renowned pianist, Hoang Pham (OW2002), which was greatly appreciated by our families. This was followed by afternoon tea and a brief presentation on Wesley's academic programs by the President of the Wesley College Council, Marianne Stillwell, with the support of parent and Foundation Committee member, Simon Xu.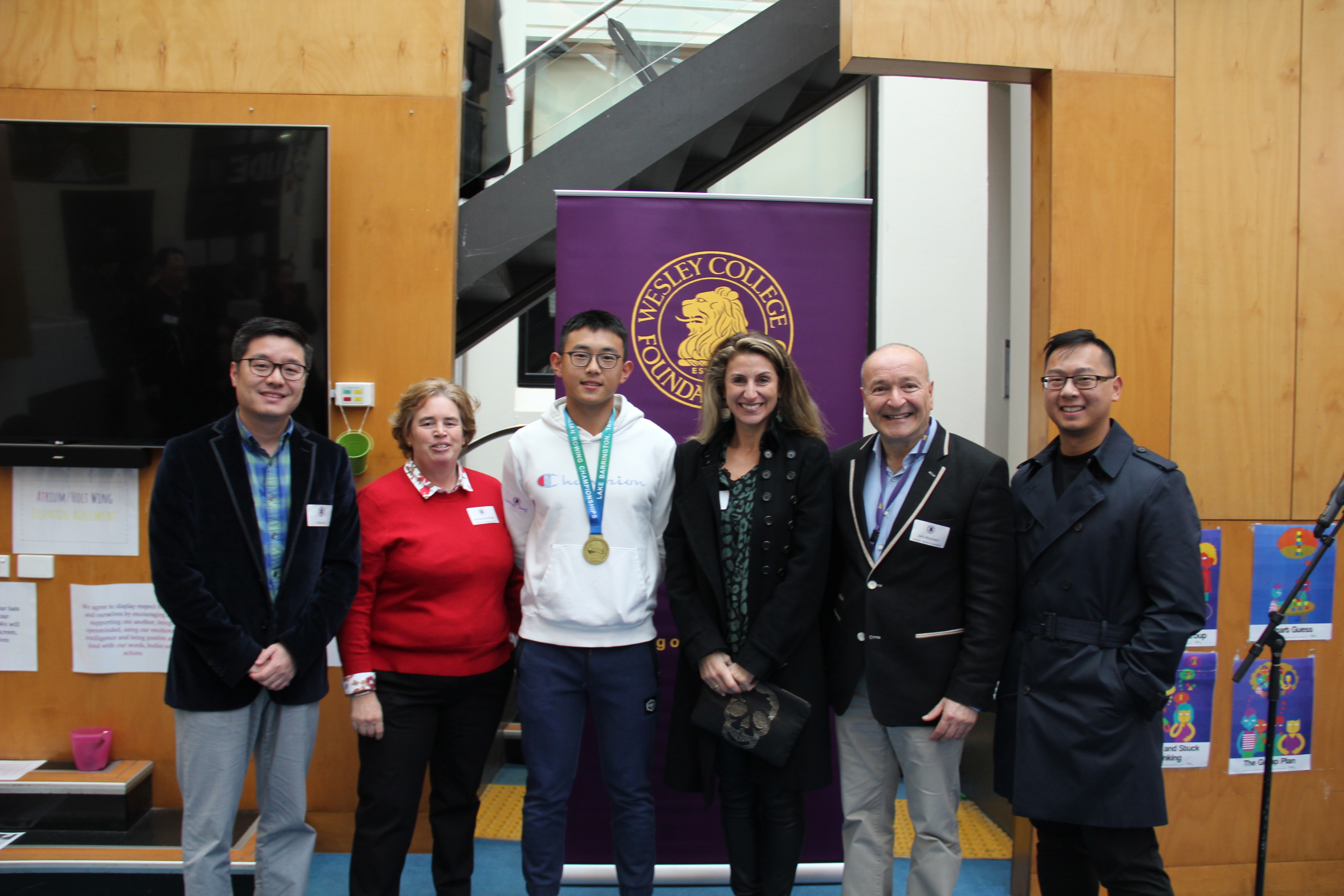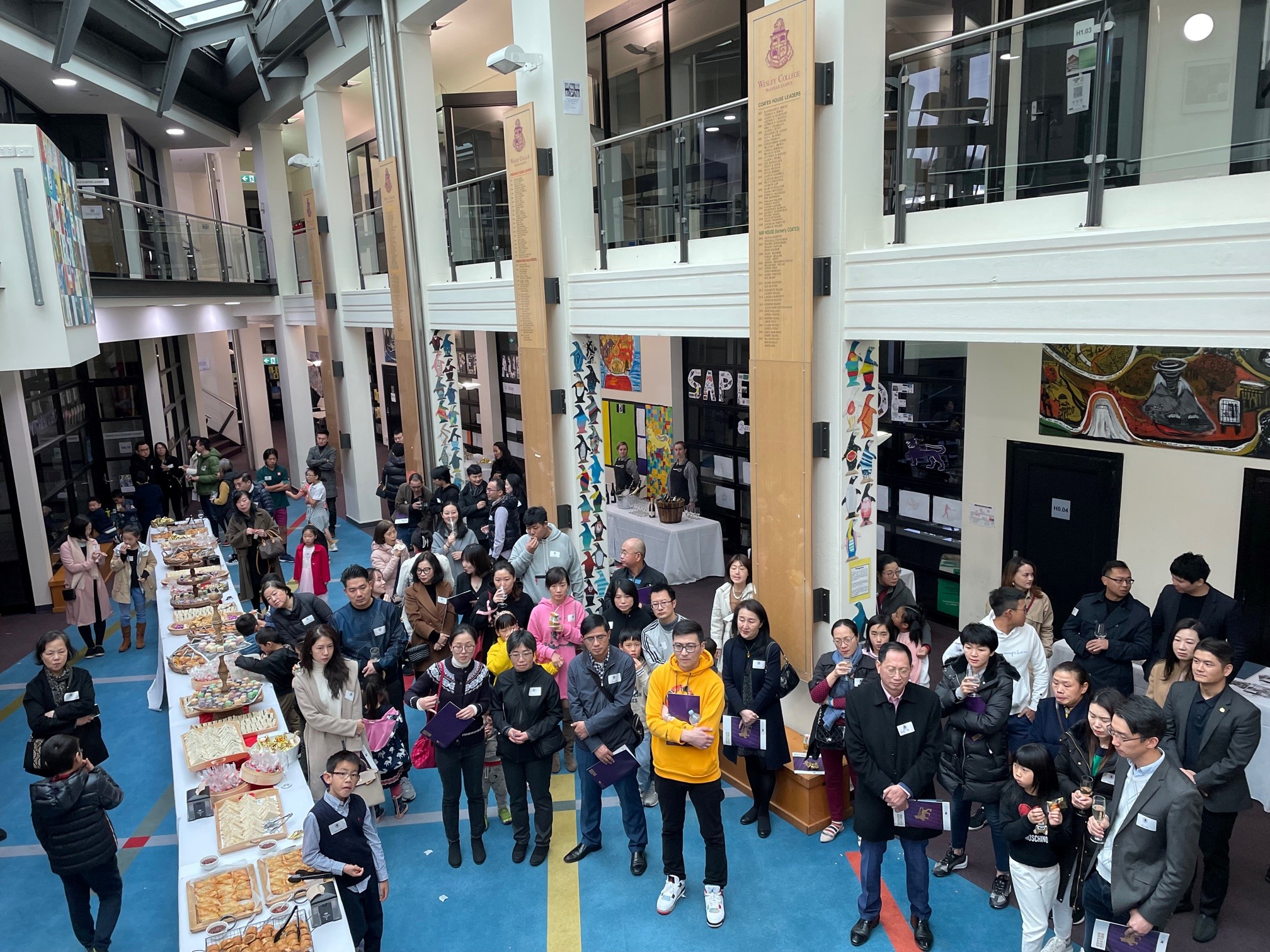 Images from top: Simon Xu (Wise Choice Partners), Marianne Stillwell, Year 10 Glen Waverley student, Jeffrey Jiang, with his gold medal from the National Rowing Championships, Nicki Lefkovits, Jack Moshakis and Bo Yao (Holder East); Guests listening to the presentation on academic results
The Foundation acknowledges the generous support of Holder East: bo.yang@holdereast.com.au and Wise Choice Partners: simon.xu@wisechoice.com.au who sponsored this event and the on-going support for Foundation events by Hoang Pham.