College snapshots
Creativity in confinement
Given the rich history of artists locking themselves away in garrets to produce some of the world's greatest artworks, it's probably no surprise that this semester's extended lockdown proved no barrier to the creative energy of our visual art students at St Kilda Road Campus.
'Many have thrived and enjoyed the flexibility of asynchronous (offline learning) time to continue working for more extended periods,' said Head of the Arts Faculty, Amelia Judd.
For Year 12 Art student Lola Mayo, working on her Internal Assessment project in lockdown worked just fine. 'At home I can get lost in my little nest and really give my work the uninterrupted hours it deserves. I also love the sense of achievement I've got from building my little exhibition,' she said.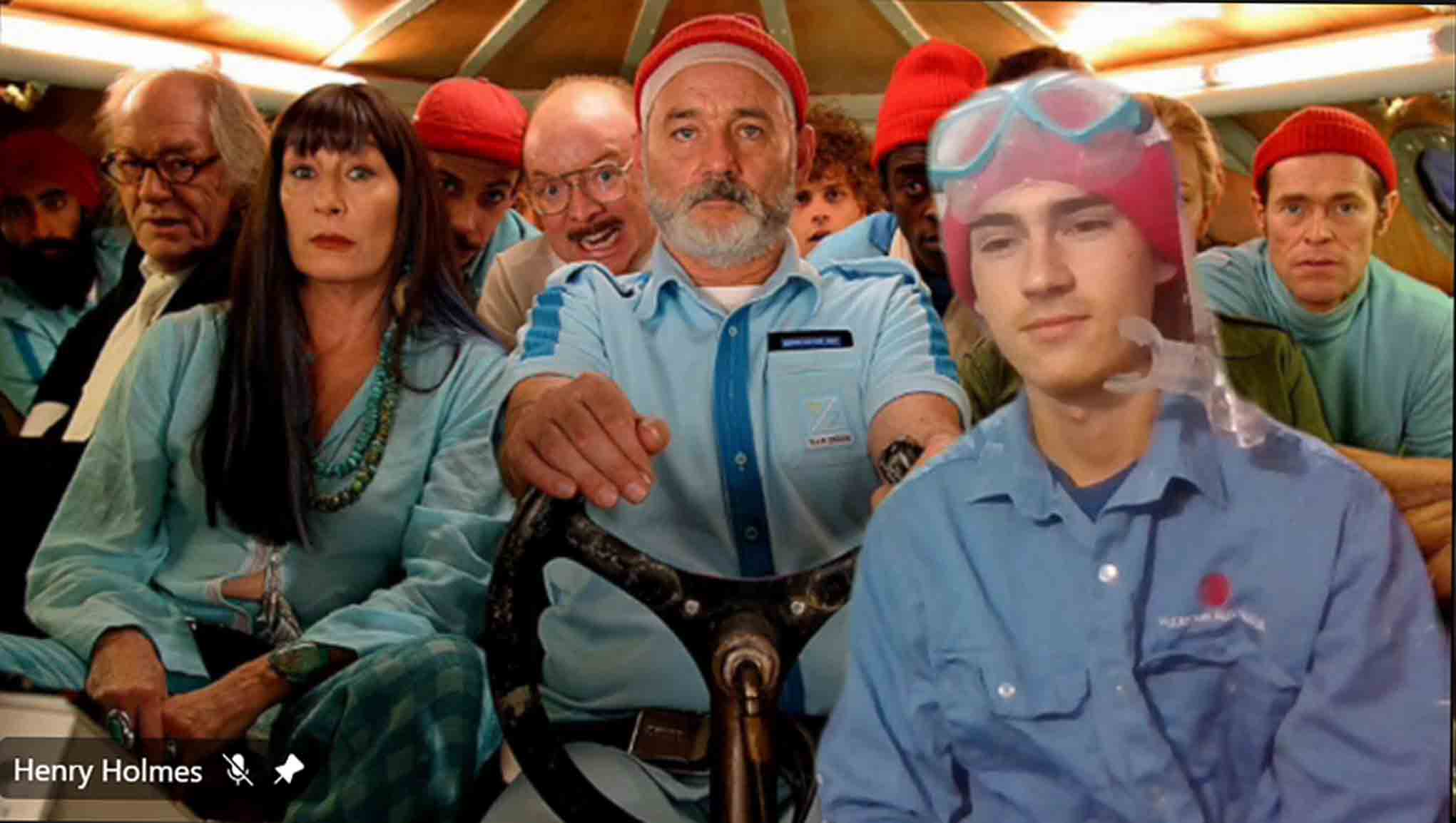 Above: Art imitating life or the other way round? Henry Holmes, Year 11 Media Studies student, poses the big questions
Judging by the work students produced for the MS Teams Art Background competition run late in Term 3, many of our young artists felt the same way. With every Art class from Years 5 to 12 involved, students were asked to imitate an artwork or 'become at one' with it. This got their creativity flowing freely, and some really went to town with costumes and props.