College snapshots
Wesley On (the small) Screen Returns – The Sequel
If the last few months had you feeling like an unwilling extra in a B-Grade horror movie (Hard Lockdown II – The Delta Strain?), spare a thought for our St Kilda Road Media Studies students who – like last year's crop of young auteurs – had to make films in the face of all those pandemic restrictions and challenges.
VCE Media Studies teacher Karissa Robertson was in awe of what was achieved under the circumstances. 'The students this year worked incredibly hard to produce a variety of very personal productions, which reflected their own personality and interests,' she said. 'Each student was directly impacted by one or more lockdowns throughout the year, and yet they persisted with extraordinary resilience and flexibility. They produced works with refined aesthetic qualities, immensely engaging and raw narratives, and incredible editing techniques - such as editing themselves into their own film as three separate characters.
The opening credits to October's live-streamed Wesley On Screen exhibition perhaps sum it up best of all:
Wesley College Society for the Arts is proud to present…
A collection of animations, music videos, documentaries and short films, about the world around our students.
2021 provided another year of challenges, but our students responded with resilience and creativity, yet again.
We are so proud.
We hope you enjoy, wherever you are watching from.
'Downcast' by Year 12 student Anais Abrahams-Fletcher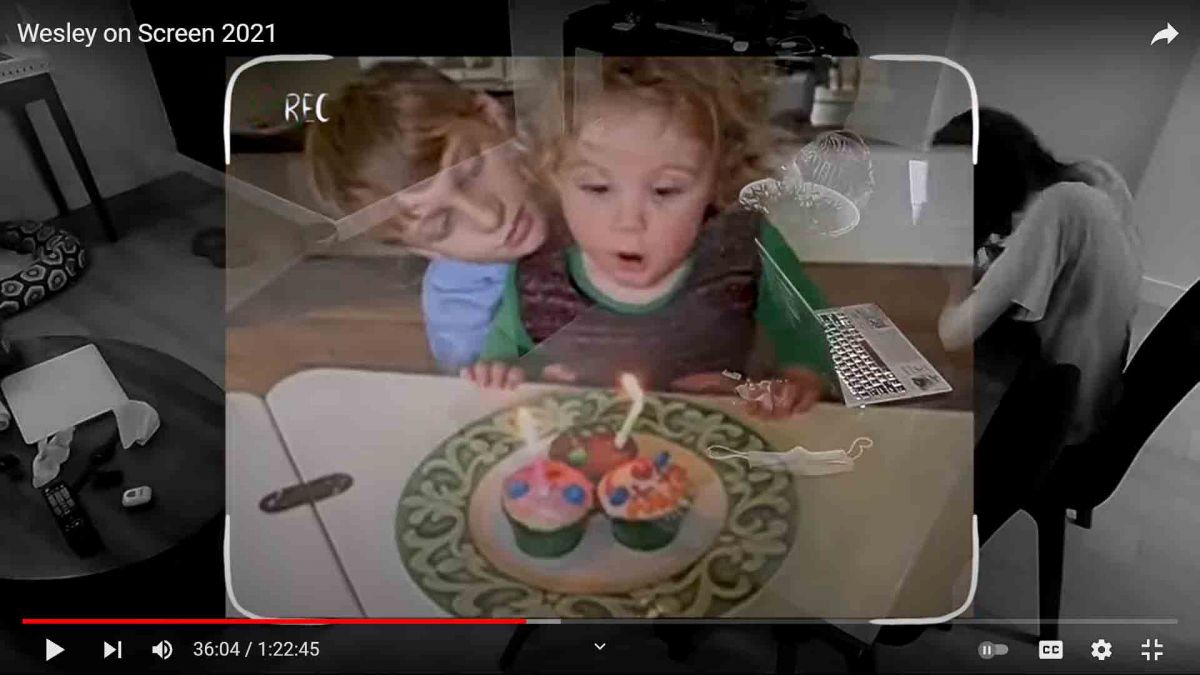 'Pathos' by Year 12 student Ruby Jovanovski