Adieu, adieu, old school!
Adieu, adieu
Lucy Gilfillan (Rodgers-Wilson) (OW1995) has been connected to Wesley College in one way or another since she started Year 9 at the St Kilda Road Campus in 1992, but if you really want to go back you'll find that three of her great grandfathers attended the school together in 1916. The family connection is a strong one: along with the three great grandfathers, the suite of OWs includes two grandfathers, her father, four uncles, three siblings and nine cousins. As a fourth-generation OW, it's with gratitude for an amazing journey that Lucy moves on from the College.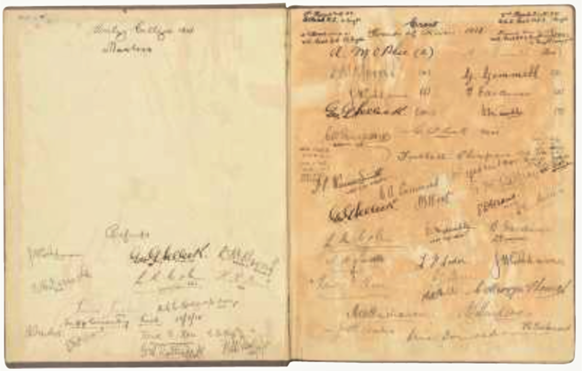 While at school Lucy made the most of every opportunity, playing water polo, hockey and softball and participating keenly in House sports. She was always ready to participate in the acting, dancing and singing opportunities the school had to offer, testing Dawson Hann's patience as a cast member of Chess in the Senior School Musical in 1995. She always knew she would return to the St Kilda Road Campus as a teacher, joining the staff as an English and Humanities teacher in 2005. Nick Evans (OW1985) and Jill Calder inspired her to teach History, Stephen Hobbs showed kindness and caring, Garry Dodd (OW1973) kept every lesson interesting. Lindy Grahn, Cam McKenzie, James Brown, Sara Liversidge, Tony Scanlan, Doug Goodwin (OW1978), Jill Caple, Dave Baker, Jane Pittard and other legendary staff too many to name, all influenced her on her path to
teaching at Wesley.
One role she particularly enjoyed was as a Head of House from 2007 to 2010: the importance of strong relationships she had learned from her teachers enabled her to understand how to have a positive impact on students, academically and in terms of pastoral care. Lucy also embraced her role as President of the Common Room Association from 2007 to 2008 where she implemented a popular CRA Newsletter, CRA Briefings, Soup Days in winter and CRA Morning Teas – and even shook up the format for the end-of-year staff function.
A call from former Principal Helen Drennen in 2010 saw Lucy appointed College Head of the OWCA, while still maintaining a role as a teacher of senior History. Lucy enjoyed the role immensely and her ability to organise events, connect with OWs across so many decades and make the OWCA relevant in a fast-changing environment saw the association gain a new energy.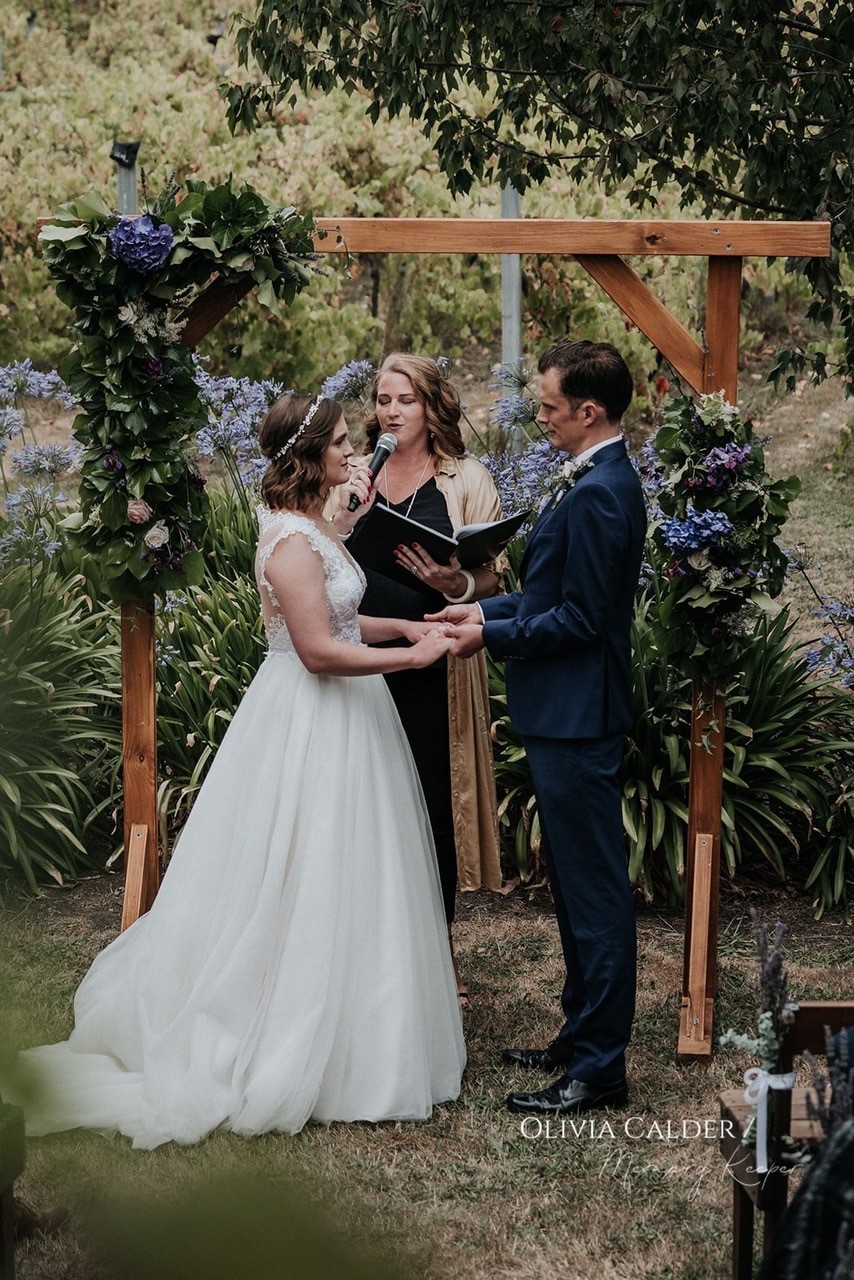 Taking leave in 2013 to enjoy time with her first-born, Harry, Lucy returned to the College in a part-time capacity, continuing her role with the OWCA as Editor of the OWCA section of Lion whilst welcoming Clementine in 2016 and Fergus in 2018. During this time she started a successful online business and, realising she would never return to the classroom, became a Marriage Celebrant. This has enabled her to stay connected to past students and be involved in some wonderful OW celebrations, including the weddings of Pete Johnson (OW1998), Courtney Cookes, (OW2002), Bridget Steele (OW2006), Huw Apted (OW2007), Lauren Grima (OW2008), Ellie Watts (OW2009) and Jess Stewart (OW2011).
While Lucy is moving on from the OWCA, her connection to the College is one that will remain strong. 'Wesley will always hold a very special place in my heart. So many memories over so many years, so many friends from my student and teaching days as well as lasting relationships developed in my roles with the OWCA. I feel truly blessed to be connected to Wesley, now and always.'
Images (inset):
Three of Lucy's great grandfathers – George Arthur, Louis Loder and WRL Rodgers-Wilson – signed the same Song Book in 1915
Lucy marrying Ellie (Watts) (OW2009) and Jon Embrey