An enduring connection to Clunes
Last term, Dan Lukies commenced his new role as Head of Wesley at Clunes. Having joined the staff just two years ago as Head of Student Wellbeing, one could be forgiven for thinking that he is quite the Johnny-come-lately; in fact, Dan has family connections with Clunes that reach back well over 100 years.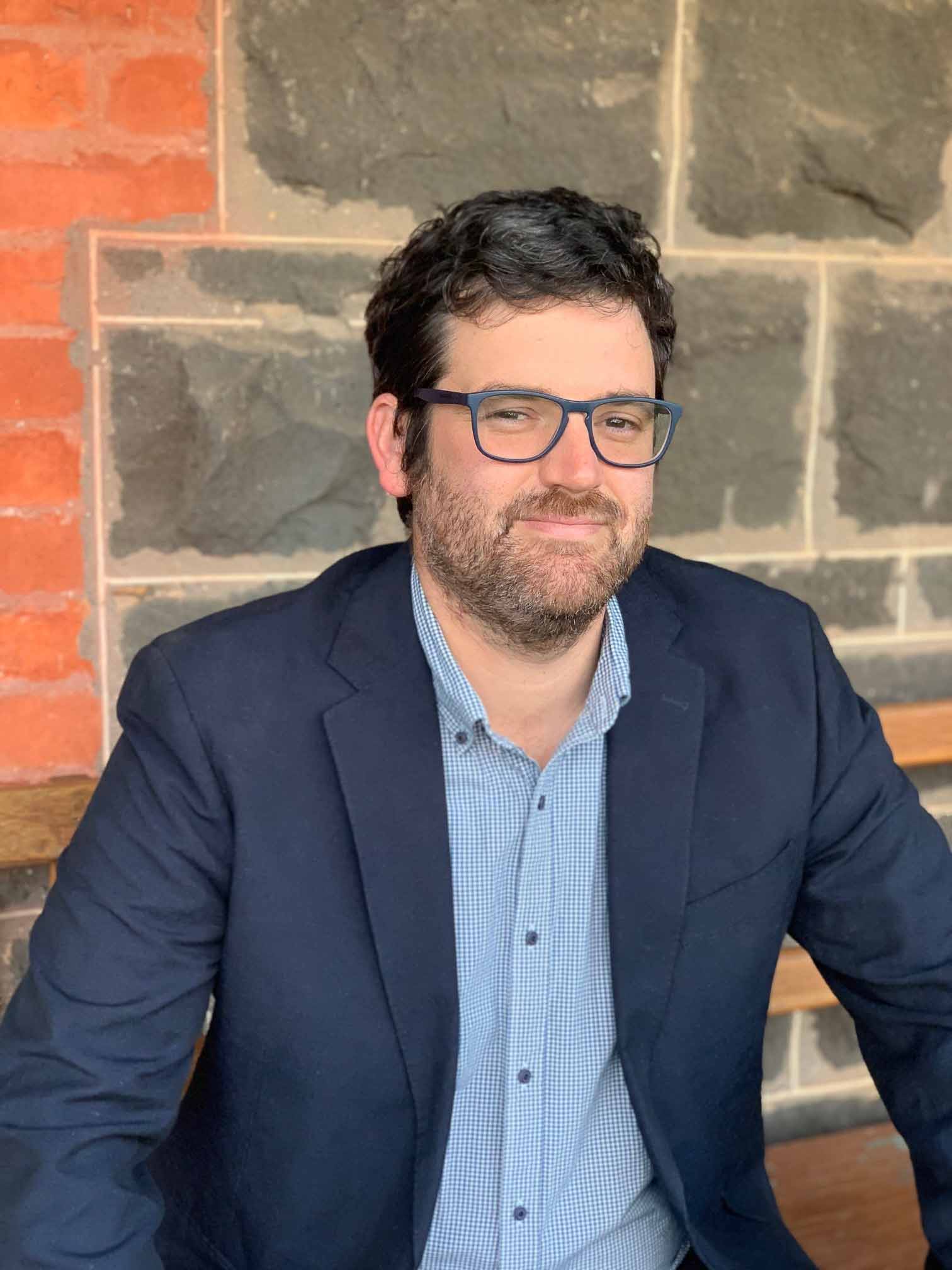 My professional and personal journey to Wesley and its Clunes campus has been marked by a commitment to, and passionate belief in, the power of rural communities and the important roles that schools play within them. Whilst serving as Deputy Principal at a country independent school, the Clunes program jumped out to me as a great example of a model for engaging, authentic and meaningful Year 9 programs to inform our curriculum development. But it wasn't only the unique nature of the Wesley at Clunes program that I was drawn to. The township of Clunes was already a crucial part of the story of my own family… I was 17 when I first connected with my great-grandfather Basil Ross and the township of Clunes. Although I had heard of this man, described as 'kind and quiet' by my father, it wasn't until my late teens that we discovered what has become a crucial family artefact: a scrapbook including copies of letters sent by Basil back to his family in Ballarat and Clunes where he described in detail his experiences as an ANZAC at the landing at Gallipoli, 25 April 1915.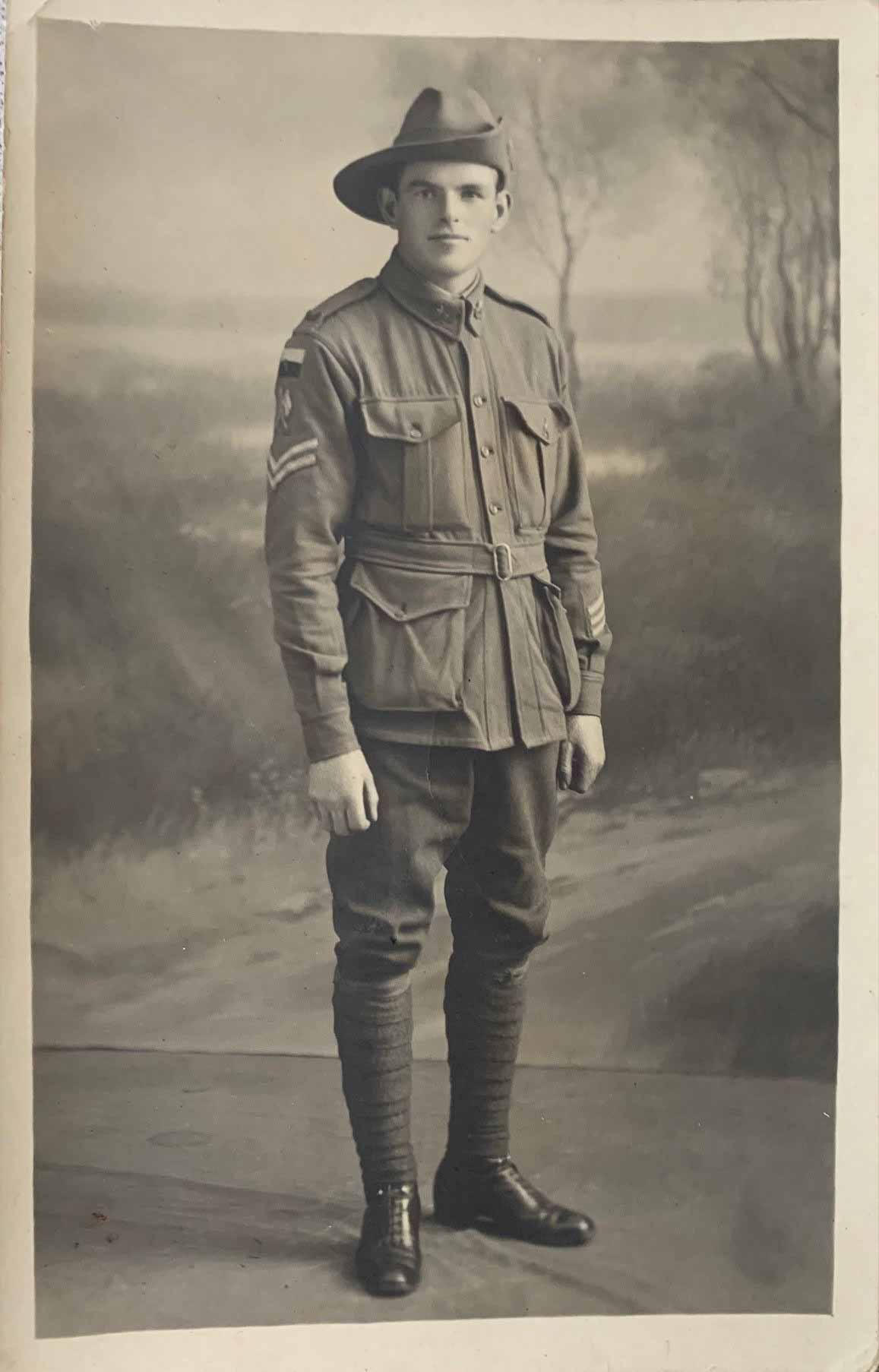 This sparked my curiosity, and as we sifted through his enlistment papers, we found out more about Basil and his early life. Basil was born in Clunes and raised on a farm not far from where the Wesley campus stands today. Active in the Methodist church at the time, Basil was Wesleyan in faith and devoted to his family. He rushed to enlist in 1914 and his enlistment photo, in front of the painted backdrop of the Clunes Town Hall, is another treasured family relic of this time. The town hall remains an important community resource in Clunes and thousands of Wesley students have used this space as a place of learning and personal growth.
Basil was gravely wounded at the battle of Bullecourt, having survived many close calls, wounds, and disease before then. He was medically discharged for his wounds and returned home thereafter in 1917. Mt Beckworth, which towers over the district and is clearly visible from Clunes township, has a lone pine, planted by local school children at the conclusion of WWI. This tree, known as the 'Lollipop Tree', is nationally listed as a significant tree and is a local landmark that commemorates the sacrifices of local soldiers. Countless Wesley students have made the trek to this tree, and when I share Basil's story with our students at this place, I am struck by the rich opportunities for experiential learning that come from being immersed in the landscape and community of Clunes.
As the Lollipop Tree has continued to grow, over the past 21 years so too has the Wesley at Clunes program. With the Clunes – The Next Chapter development beginning to take shape, I look forward to watching Wesley and the Clunes communities continue to grow, evolve, and adapt.