Charging back into live performance
If you're going to celebrate the return to the grand stage after a year of performance lockdown, you might as well go large with your opening number. That's just what the St Kilda Road Campus Symphony Orchestra did to open this year's Music Festival at Hamer Hall in Term 2. Under Head of Music Robert Breen's baton they wowed the 1000-strong audience with a stirring performance of Franzvon Suppe's Light Cavalry – Overture, an especially fitting choice to lead the charge ahead of the 16 ensembles which followed: von Suppe composed the piece in 1866, the year of our school's founding.
The battle metaphor seems apt for this big day of dress rehearsals and evening performance, for how else to stage a production of this size – the biggest one-off event of the year – but to run it like a military operation? 46 music staff marshalled over 400 students ranging from Year 2 to Year 12 throughout the day before they took to the stage to perform in their various ensembles across the night. It takes courage to perform in such a massive venue for the first time, and given the two-year hiatus, it was the first time for many of the students.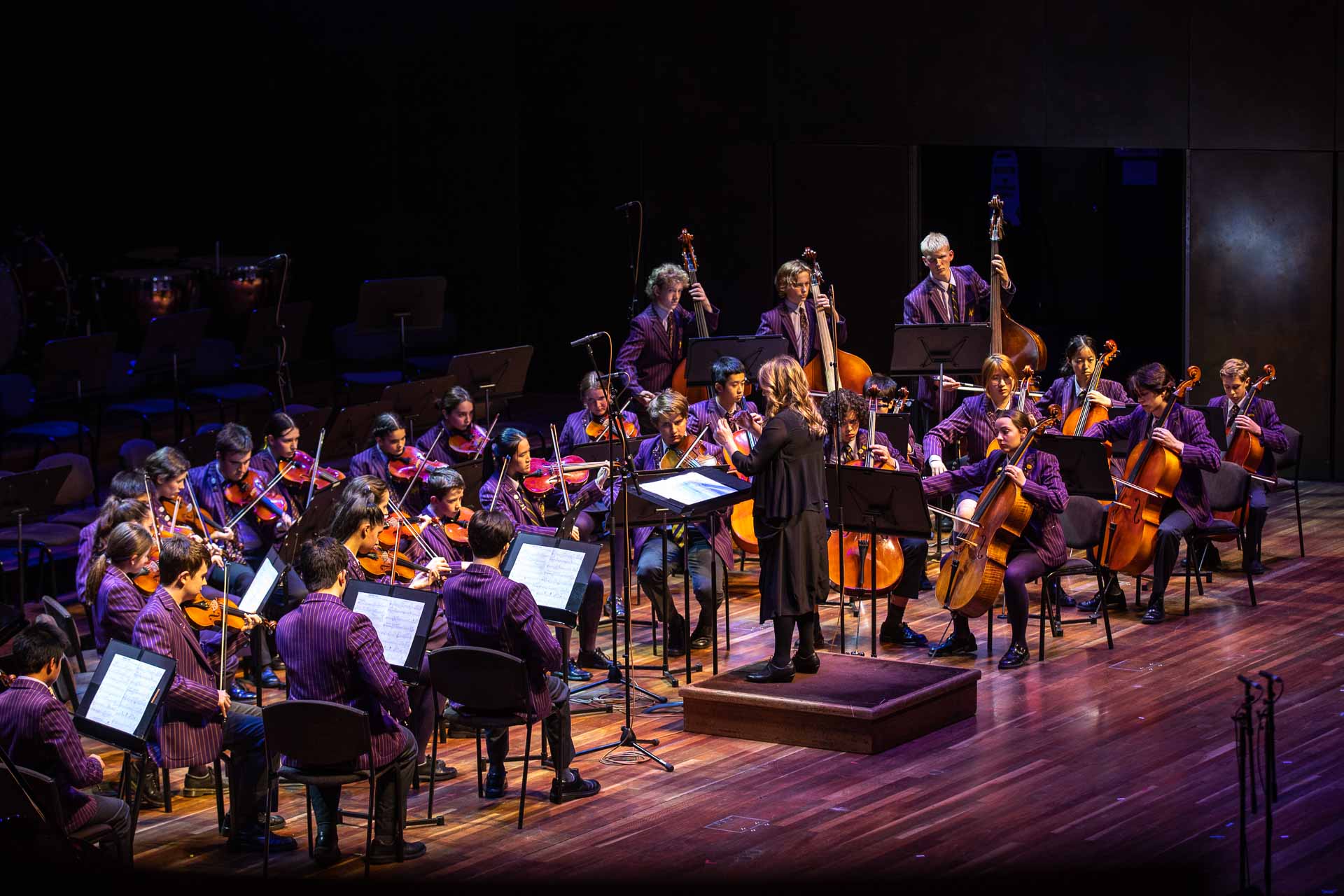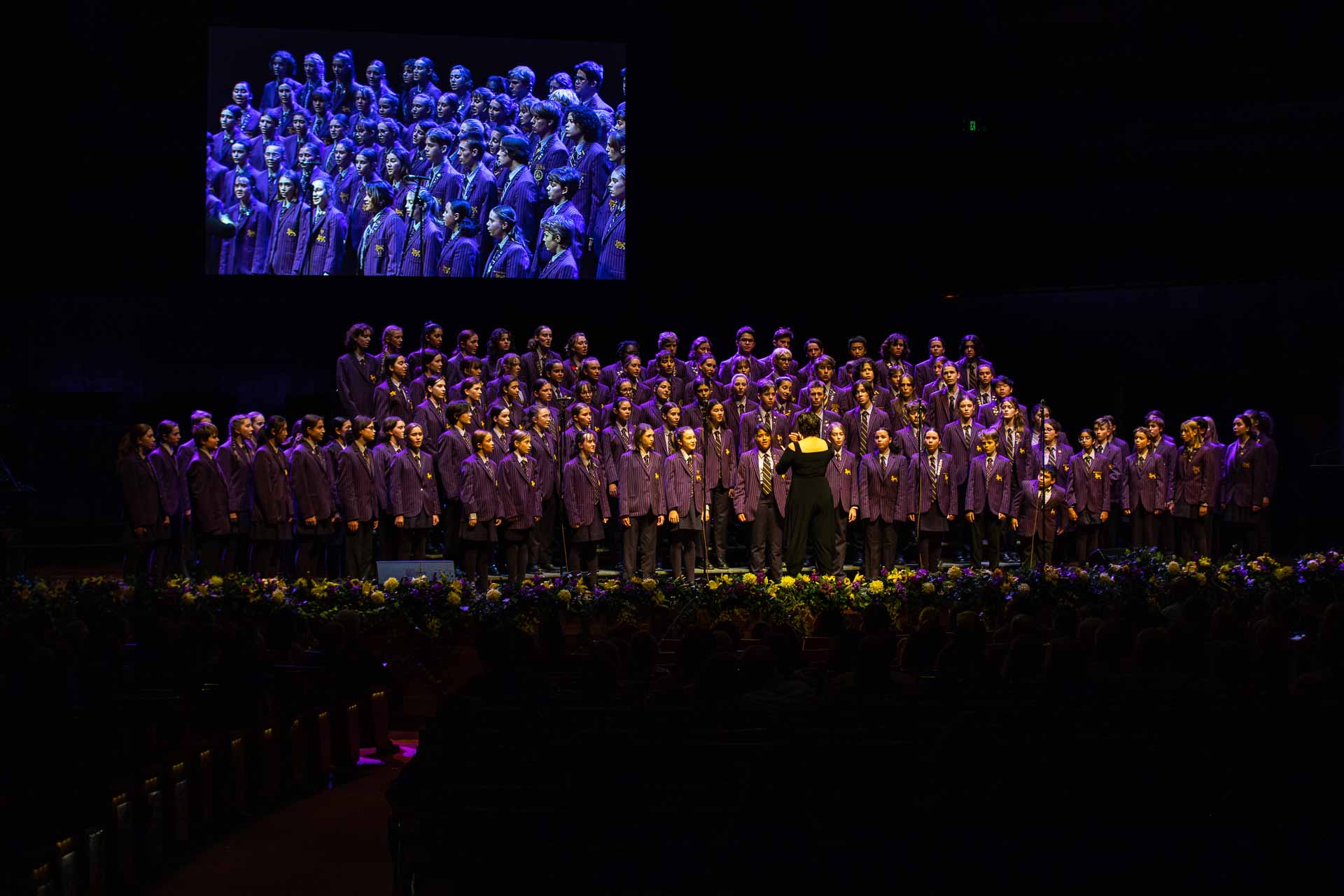 'It was so wonderful to be able to give the students the opportunity to perform again – especially at this world class venue,' said Mr Breen. 'It was an outstanding concert given the wide range of musical genres and the age of the students too. From Choirs to Band to Jazz to Orchestra – a very rounded, high level concert.' It was a poignant night for Year 12 student Denzill Nicholls, who, unlike his Year 12 friends last year who missed out on so much, got to perform in the Festival for his tenth and last time. 'Performing at Hamer Hall is incredible,' he said. 'The grandeur of the hall, the bright lights and incredible acoustics make the entire experience electric, especially with the professional nature of the venue.'