Hockey pitch resurfaced
Ironically, while COVID-19 provided the perfect opportunity last year to resurface the hockey pitch at our Glen Waverley campus, this substantial undertaking required the Foundation to seek support from Wesley hockey families to help fund this project and, in this process, to acknowledge the contribution of the late Peter 'Sam' Weller (OW1962). Members of the Weller family visited the campus to see the newly resurfaced facility and to be thanked by Head of Campus, Sheriden Vella. The Weller tradition continues with Tom in Year 8 and his sister, Maisie, who will commence next year.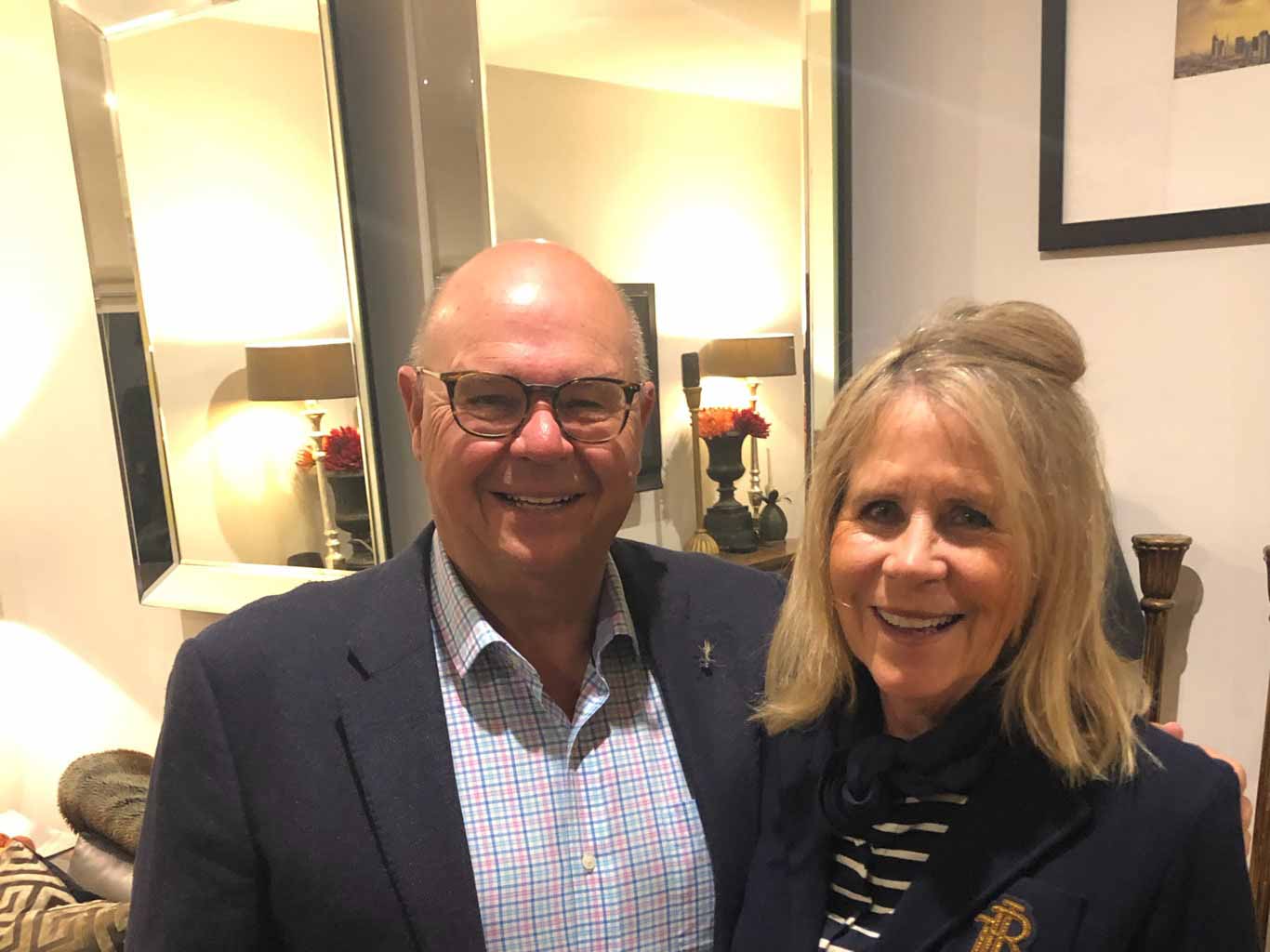 Without the support of our donors, in particular, Grassports Australia and Bernard (OW1973) and Debbie Evans, this project could not have been undertaken last year. It is now in use by students for both school sport and APS competition matches. Bernard and his company, Grassports Australia, have had a long association with Wesley and this prompted him and Debbie to become not only donors but also members of our Sapere Aude Bequest Society. Bernard reflects on this association: After leaving Wesley in 1973, I commenced working in the family business which included tennis court construction. Fast forward 48 years and my company, Grassports Australia, is recognised as a leading company constructing synthetic sports facilities throughout Australia and the Pacific.
My first project for Wesley was more than 15 years ago when we resurfaced two hockey pitches with state-of-the-art surfaces. Since that time, we have constructed numerous sports and leisure facilities at all the school campuses. The association between the school and Grassports has been built on trust, reliability, workmanship and high-quality products.
When the hockey field at Glen Waverley needed upgrading, Deb and I were pleased to offer financial support for the project given my hockey days at school and with Collegians Hockey Club, and my love of the sport. As both our fathers attended Wesley, Daryl Ritchie and Ronald Evans, and my son Sam received a scholarship in 1999, it was an easy decision to become members of the Sapere Aude Bequest Society as a way of giving back to the school that has provided so much to our family over many years.