OWCA
Concert Band OWs – Take a BOW!
Here's some great news for all OW musicians who enjoyed playing in a Concert Band at school and still enjoy playing or would like to get back into it. Has anyone been tempted to dust off their instrument case in lockdown?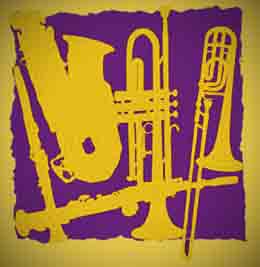 The OW Concert Band is reforming, bigger and better than ever, and with your support, a performance in Adamson Hall at the St Kilda Road Campus is definitely on the cards in 2022, COVID willing!
Music staff from across Wesley are on hand to support this great initiative and so in the early part of 2022, we are planning a runway of four rehearsals, with snacks provided! If you've been tootling away beyond school, entertaining the neighbours with some musical interpretations in COVID times or yearning to get back into it, why not give this great OW musical experience a try?
In addition, the OWCA is partnering with music specialist Fine Music of Hawthorn, A plaque honouring the first student enrolled at Wesley College in 1866, Freddie Binks, was planned to be unveiled at the Bendigo Cemetery at this year's Boarders Reunion weekend. Unfortunately it was cancelled due to COVID restrictions. instrument supplier to Wesley, to pair OWs with instruments for the rehearsal period. So if you decided to sell that euphonium after all, there's really no excuse not to get involved in this fun and social experience, crossing campuses and age groups and rehearsing in a central location at St Kilda Road.
Fine Music, originally established in Melbourne in 1960, can not only boast the largest range of sheet music in the country, but have also expanded to include an extensive range of brass and woodwind instruments and accessories from manufacturers such as Bach, Yamaha, Pearl Flutes and Schagerl. They also offer education customers a full range of products and solutions including orchestral percussion, recording and live sound equipment, guitars and amplification products, staging and keyboards. In 2015, they launched their online store, with over 52,000 print music titles and over 6,000 instruments and accessories!
To get involved in this fun and very social experience, please contact owca@wesleycollege.edu.au or our OW Concert Band contact Angela Zeng (OW2020) at angelayxz@hotmail.com