OWCA
50 years a Sculptor – an exhibition in lockdown
After more than 50 years as a sculptor, Michael Meszaros OAM (OW1962) arranged an exhibition at the Hawthorn Arts Centre to commemorate this significant milestone. Three days after 50 Years as a Sculptor opened, Melbourne went into lockdown No.6 and the show was not able to be re-opened.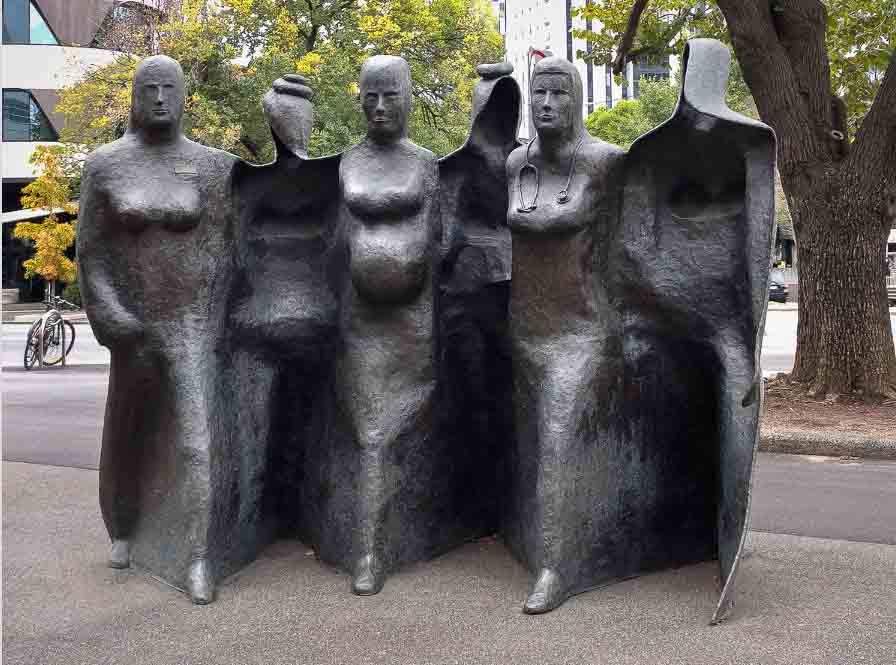 Michael has produced a number of well-known public works nationally and internationally. Working primarily in bronze, fabricated copper and stainless steel, his work includes portraits, relief sculptures, exhibition sculptures and his particular speciality, medals. His award medal for the CSIRO completed in 1985, designed in about 10 versions with different inscriptions, is still in use today. Michael grew up with his father, a well-known sculptor and a rare bird in the 1950s and 60s when Michael was at Wesley. Being Hungarian and having a convertible-driving Andor Meszaros for a father combined to make him pretty exotic by the standards of the day. It was a time when there were few boys with European names in the whole school at the time. Until 1955, Andor's studio was their living room and so Michael observed his father at work every day. 'I learned basic sculpture techniques by osmosis, watching what he did and learning to cast plaster, carve wood and stone before the age of 10,' he says.
Sculptor Michael Meszaros OAM (OW1962)
It was his father who designed the Olympic Medal for the 1956 Games in Melbourne, so it was assumed that Michael would be outstanding in Wesley art classes, which was not at all the case. Art teacher Percy Gare once wondered how he could have such a notable artist for a father, and yet be so ordinary at art. As Michael explains, 'I think the problem was that what I saw at home, and what we did at school, were so different, that I tried to make work with the same degree of depth that I saw at home, but I couldn't do it in a double period. I couldn't do it at all at that stage.'
One day Michael had a bet with his father whether he could do a portrait medal, with 10 shillings on the line. After nine hard sittings, his father agreed that he had lost his money! 'I brought a bronze casting of it to school which caused some surprise, and it was published in the Chronicle in 1959,' explains Michael. As a result of this work, he began to get commissions to do portrait medals and went on to ride his bike to sittings from the age of 14.
'When I left school, I never thought that I could make a living as a sculptor, so I did architecture on the assumption that I would have an office with my older brother Daniel (OW1952), who was already an architect,' says Michael who continued to do portrait medals and began making exhibition medals throughout his time at university.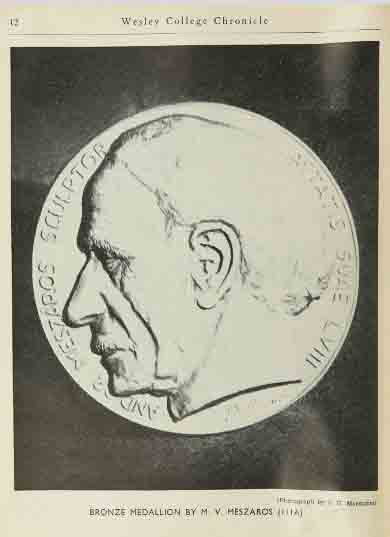 When he completed his studies, he applied for a Churchill Fellowship to study medallic sculpture at a specialist school in the Mint of Rome. 'Miraculously, I was awarded a Fellowship and in 1969 I took off for a year in Rome,' he says.
Upon his return in 1970, Michael decided that if he could get a Churchill Fellowship, maybe he could make a living as a sculptor, and so decided to give it a try. Michael explains that it was during this time that his experience really grew. 'My father had had a serious heart attack while I was in Rome, so when he began to get new major commissions, I worked together with him to do the physical and organisational work. This gave me excellent training in the whole process of conducting large projects.'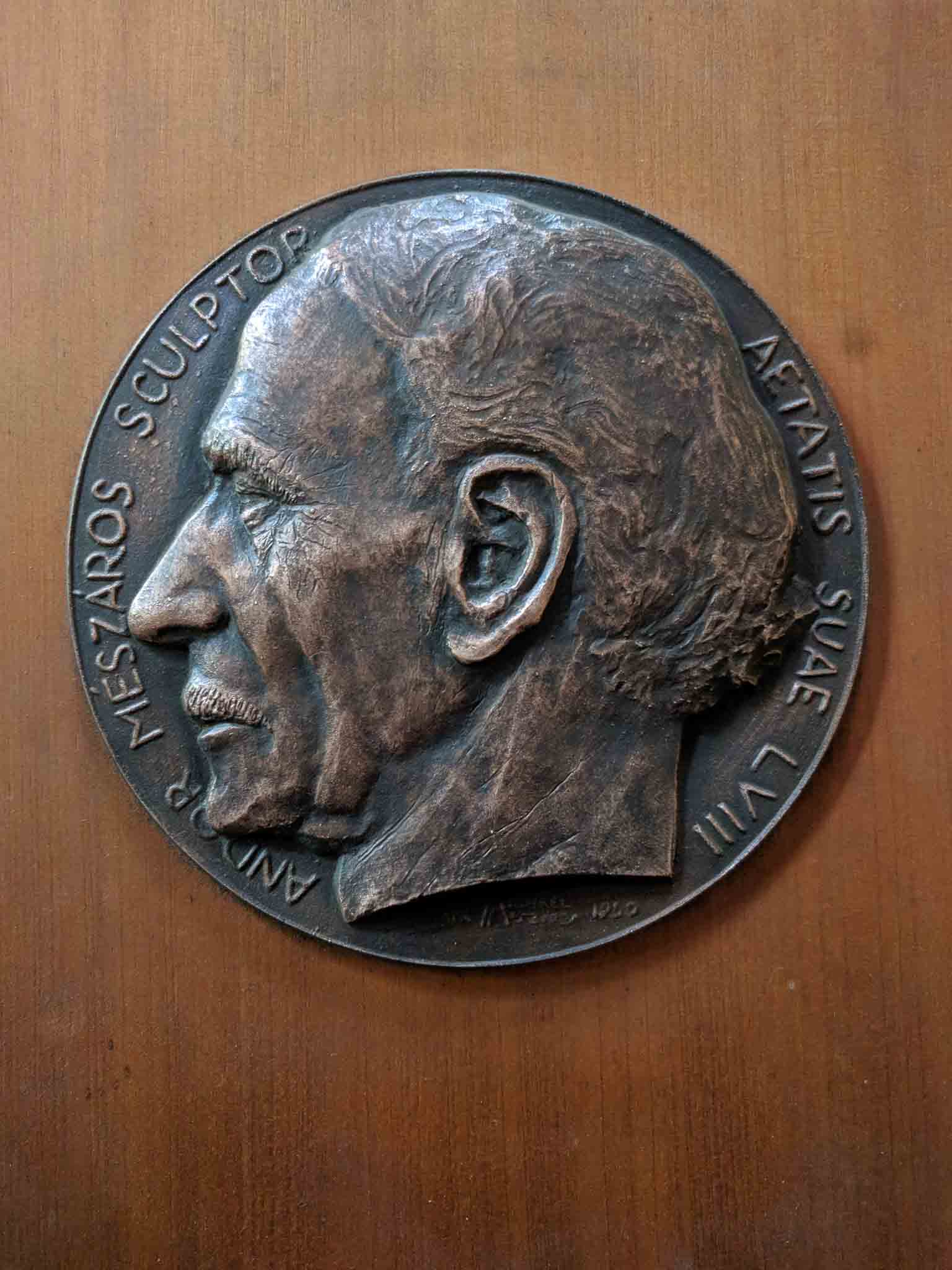 When his father died in 1972, Michael took over the studio as well as four commissions which were current. Michael wondered how this would work, but new work started to come in, and after a few years he felt that he had done enough to feel like he was not hanging on his father's coat-tails. 51 years later, Michael is still working as a sculptor, making a combination of medals, large works, smaller commissions, exhibition sculpture and medals, relief sculpture and portraits, and was looking forward to his exhibition being accessible to all.
From top
Then: Chronicle, 1959 - Bronze Medallion, Michael Meszaros, Form 3
Now: Michael's amazing Year 9 work as it is today.