OWCA
Collegians Football Club
2022 marks the Collegians Football Club's 130th year as a founding club of the Victorian Amateur Football Association. After the stop-start-stop nature of the last two years, the club is anticipating a full season!
---
Both the women's and men's teams have been training since November and are ready to go.

■ There are four Men's teams - Firsts, Seconds, Thirds and Under 19s.
■ There are two Women's teams – Firsts and Seconds.

It is not too late to pull on the boots and play! For enquires, contact Rod Nancarrow on 0412 687 430
Welcome BIG WET
Collegians FC welcomes Michael Opie (OW1989) and his company 'BIG WET' as a Lion Partner for the 2022 season.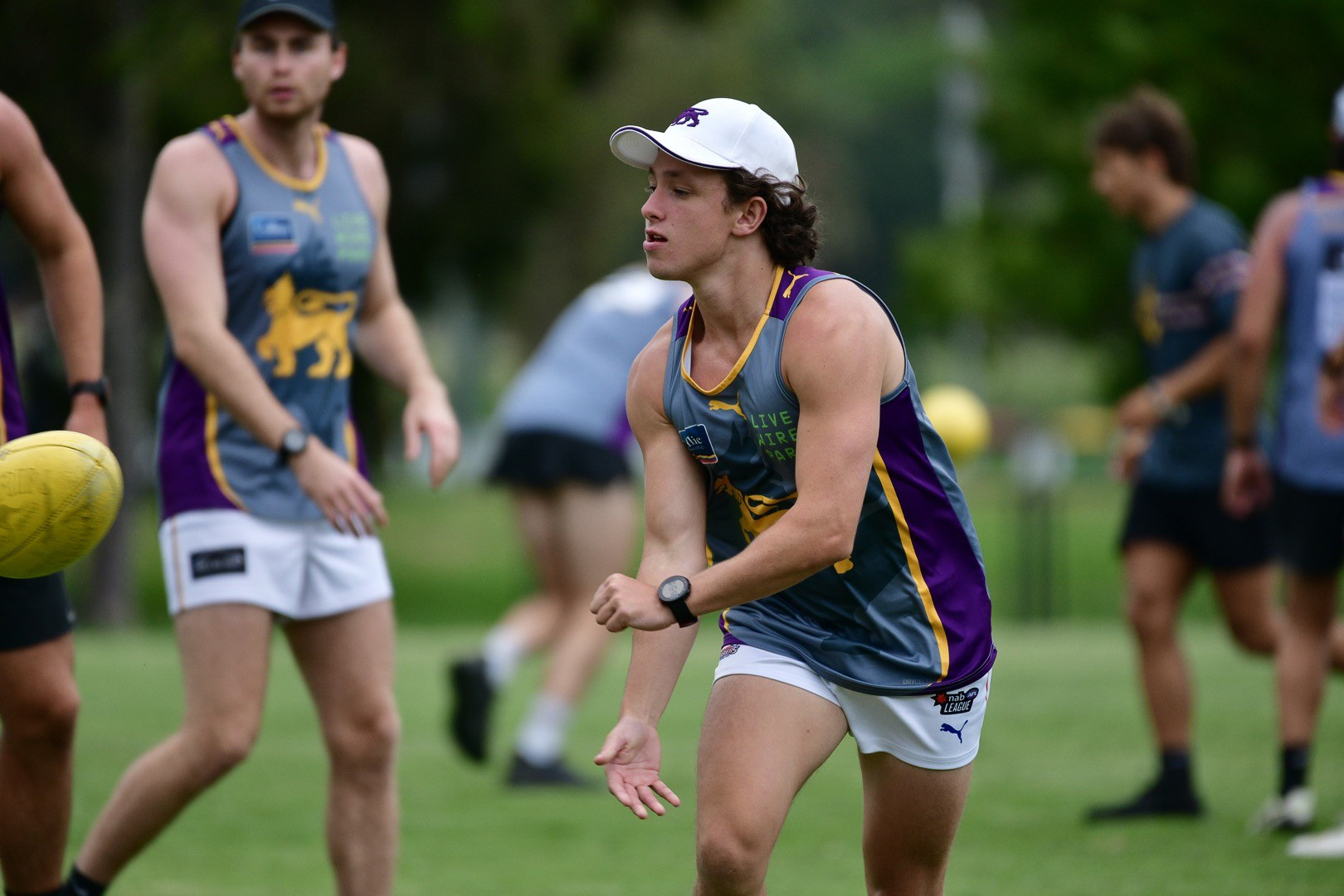 Big Wet's spring water is drawn from a granite spring located in the heart of Victoria's spa country, known for having some of the purest waters in the world. Big Wet's water is naturally very low in minerals and has the added benefit of being filtered at both the source and bottling plant. This means there are no hidden impurities, and it has a clean, refreshing taste. There are no added chemicals or preservatives; it is simply clean, natural water.
For further information contact Michael at michael@bigwet.com.au
If you would like further information about becoming a Partner of the Collegians FC or the OWCA, please contact Mark Hibbins (OW1978) for a confidential discussion.

In 2022, the Collegians FC would love to see you at a home match and become a member.

For fixture and membership details visit collegiansfc.com.au
To support Collegians Football Club, or join the player lists, contact President Rodney 'Rocket' Nancarrow (OW1982) at rnancarrow@iprimus.com.au
OW Cricket
Competing against new teams and old school rivals, the Old Wesley Cricket Club has had a successful 2021/22 season.
After several wins both at home and away, the OWCC finished the season in 3rd position ahead of the final two games. We hope to bring home the trophy this year!
After securing sponsorship from the College Lawn Hotel, the team enjoy regular training sessions followed by a meal on Thursday nights, in preparation for a match on Sundays.
With a core group of many OWs, we are always looking for regular players.
If you're keen to play on some of Melbourne's best turf wickets with a great group of players, contact Captain Rick Morris on 0438 081 886.
Go Lions!
---
Collegians X Hockey
Like most sports, the last two and a half seasons have been tough. Despite this, we have continued to work hard and with the help of the OWCA, are building relationships with students at school and those who have left.
Even after two tough years, the club is still strong and we're looking at having a great year on the field. With new coach Adam Davey, we are again fielding five teams for the year, with places still available for both men and women who are interested in playing.
The big news is that we have elected a female President for the first time, Leisa Liddell, and she has some great ideas for the upcoming year. Leisa started playing women's hockey early, joining Collegians X Hockey Club back in 2001 after her family relocated from Perth, WA. It was a bit of a Just one of the serene early morning experiences that await OWs who get back The OWCA Bowls team back together again at the APS Bowls Day at Glen Waverley Bowls Club into a boat at the Alan Mitchell Club family affair as her sister, mum and dad also played with the Club. Leisa wholeheartedly believes in and encourages the ethos and family nature of the hockey club. She joined the committee a few years ago and is both excited and humbled by her recent election to the role of President.
Former President, Mark Perraton (OW1995) isn't going anywhere, as he has now become Vice President and no doubt will be a great support for Leisa. Mark was President for over 10 years and did a wonderful job putting the Club in a safe financial position. A massive thanks to Mark for his tireless efforts over many years of service!
If you're interested in playing, please come on down. We are based at Monash Clayton and train on Wednesday nights. To find out more about the club, please email secretary@collegiansx.com or call Scott Booth (OW1985) on 0418 883 212.
---
OWCA Bowls
The OWCA bowls events have progressed well this year. Some of our events prior to the end of 2021 were interrupted by the COVID pandemic.
We play various games throughout the year at MCC Swinburne and MCC Glen Street against other APS schools. We have had varying success with our games. Our last game was on Wednesday 9 March and our two rinks both came away with wins. Team 1 won with a score of 17 shots to 15, while Team 2 won 15 shots to 13 with both games against Old Scotch.
Our last game for the 2021/22 season was at the Glen Waverley Bowls Club Inc on Sunday 3 April and was followed by a luncheon which is always a good time to catch up on what has been happening.
If you would like to join us for our future games, please contact Richard Sluggett via the OWCA office or call 0403 023 288. We are always looking for new blood to boost up the ranks as none of us are getting any younger!
Richard Sluggett (OW1972) Co-ordinator OWCA Bowls
---
Alan Mitchell Club
Life on the river never ceases to entertain! Alan Mitchell Club rowers thought they were about to see a balloon ditch in the Yarra before the balloonist lit the gas and it soared over the trees.
There has been activity in the water too, with dolphins sighted in the Yarra! And with the end of lockdowns, there are great signs of life on the water with the Alan Mitchell Club back in full swing with rowers in eights, quads, a six, fours and singles.
We've celebrated the extensions and renovations of the boathouse and we are now looking forward to the school rowers building on their training and teamwork to deliver a successful Head of the River campaign.
We welcome Wesley alumni to join the Alan Mitchell Rowing Club and to reconnect with the sport of rowing. If it has been a few years since you've picked up an oar, or you've never rowed before, we can help you get into the swing of things. Contact Ana McCloskey at ana.mccloskey@gmail.com if you are interested. Competitive or social rowers are always welcome and the Yarra River will never fail to entertain, regardless of the day of the week or time of day that you choose to row.