Events
Boat Race Dinner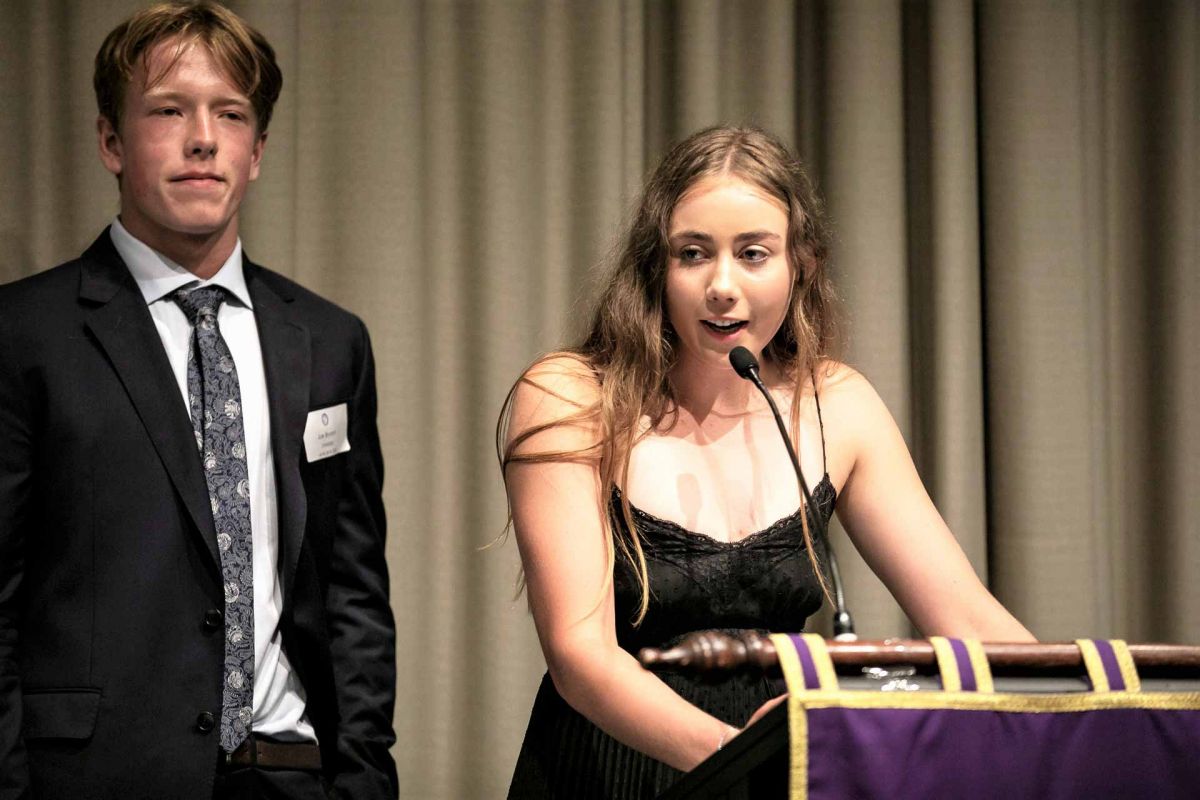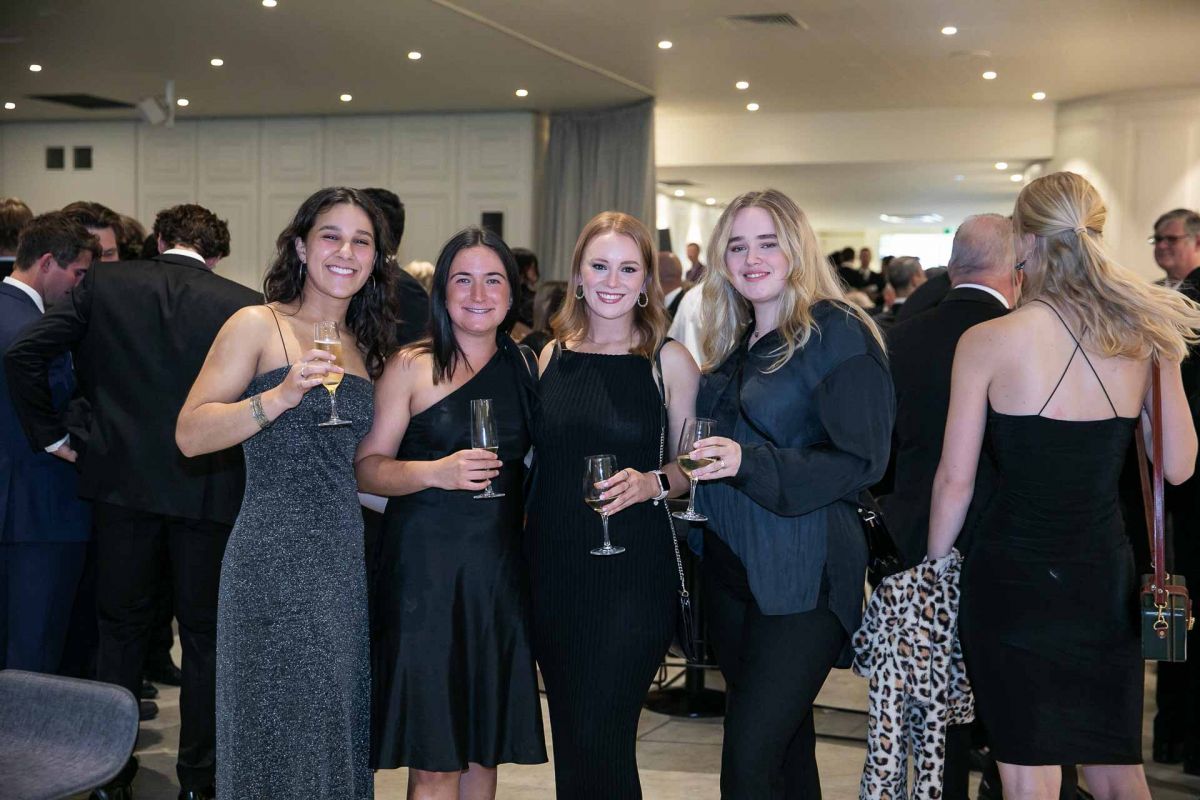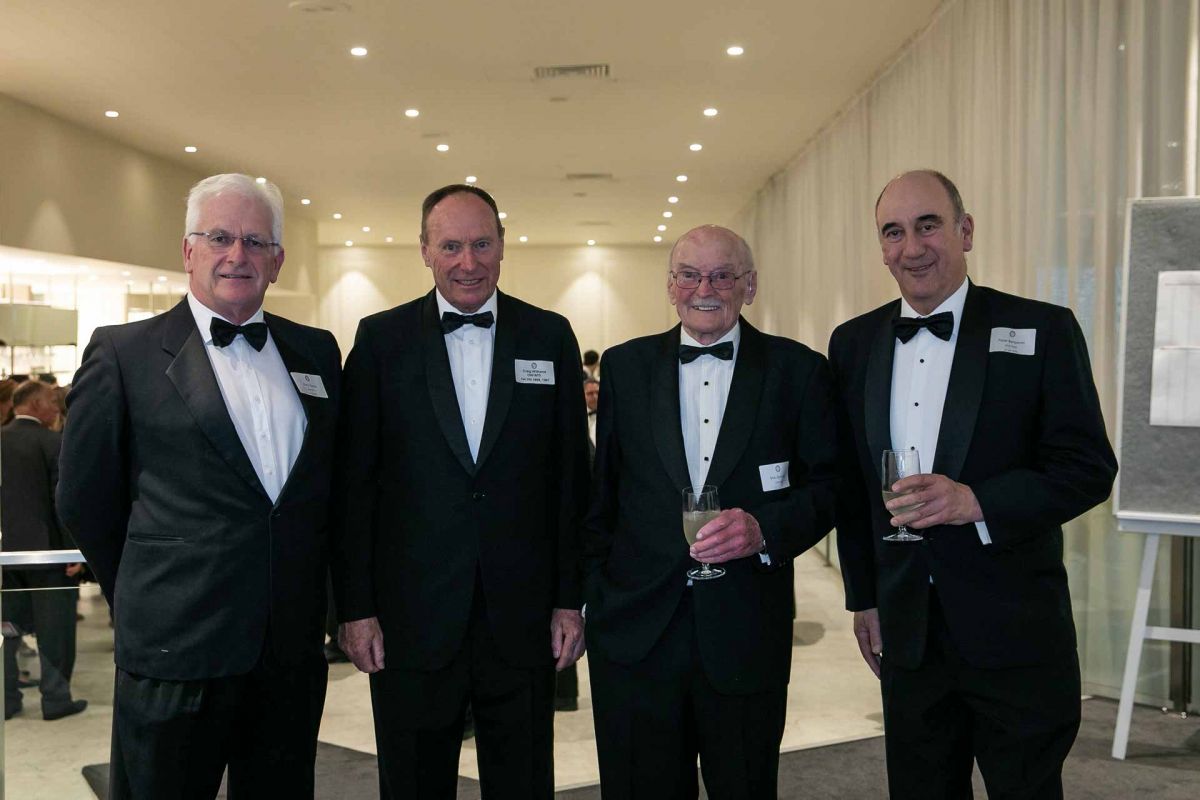 Images:
Joe Bryant (OW2020) OWCA Paul Guest Rowing Medal winner of 2019 and Captain of Boats in 2020, and Evelyn Dow (OW2020), Captain of Boats in 2020 and OWCA Paul Guest Rowing Medal winner for 2020 propose the Toast
Hannah Burke (OW2018), Iris Hasting (OW2018), Courtney Neiwand (OW2017), Tess Ogilvie (OW2018)
1970 winning crew members Garry Grace (OW1970) and Craig Williams (OW1970), Olympian Bob Duncan (OW1946) and 1970 winning crew member and coach of the winning girls crew of 1987, Peter Benjamin (OW1970)
After the 2020 Boat Race Dinner was cancelled due to the pandemic, Wesley's rowing community were thrilled to be back at Leonda by the Yarra for the 2021 event. The Firsts crew from 2020 were acknowledged and presented to the guests alongside the presentation of the 2021 First Crews.
The OWCA was delighted to have Noel Donaldson, Head Coach, Victorian Institute of Sport and Victorian Performance Pathway, as guest speaker. Noel's decades of experiences, many involving rowers in that very room, were both amusing and inspirational.
This wonderful night was further enhanced by the presentation of both the 2020 and 2021 OWCA Paul Guest Rowing Medal. Based on three inherent values of Leadership, Humility and Inspiration, the Olympic quality medal is voted upon by crew members of the Boys and Girls Firsts crews by secret ballot. The Principal awarded the 2020 medal to Evelyn Dow (OW2020) and the tied 2021 medal to Leyla Kenneally and Lucy Thompson.
The OWCA thanks the Alan Mitchell Club (AMC) for sponsoring all students of the 2020 and 2021 Firsts Crews to attend at no charge. We thank the President of AMC, Ana McCloskey, for the club's continued support, and encourage all OWs who would like to experience or return to rowing to contact the Club.
Events calendar
Don't miss Founders' Day Lunch with special guest speaker Julian Druce (OW1982) Head of Virus Identification Laboratory, Doherty Institute.
Dr Julian Druce is Head of the Virus Identification Laboratory at the Peter Doherty Institute for Infection and Immunity, who made world headlines when he successfully grew COVID-19 from a patient sample – a crucial breakthrough in helping medical scientists around the world accurately diagnose and develop a vaccine. >>Book now and find out more.
---
MAY

Friday 28
12.00pm

Founders' Day Lunch

Kooyong Lawn Tennis Club
JUNE

Friday 4
7.00pm

GW 1996 / 1995 25 Year Reunion Senior Café, GW

Tuesday 8
7.00pm
Canberra Dinner
Friday 18
7.00pm
SKR 2010 / 2011 10 Year Reunion Union Hotel
JULY

Friday 16
7.00pm

GW 2010 / 2011 10 Year Reunion Union Hotel

Tuesday 20
6.30pm
Leaders Series Keynote Senior Lecture Theatre, SKR
Friday 23
Brisbane Dinner
AUGUST

Friday 6
7.00pm

GW 2015 / 2016 5 Year Reunion Union Hotel

Friday 13
7.00pm
SKR 1980 / 1981 40 Year Reunion Cato Room, SKR
Saturday 14
Sydney Dinner
Friday 20
7.00pm
2020 1 Year Ball The Park
SEPTEMBER

Friday 3
7.00pm

SKR 2015/2016 5 Year Reunion Union Hotel

Friday 17/18/19
OW Boarders Weekend Bendigo
OCTOBER

Friday 1
12.00pm

Golden Lions Lunch Cato Room, SKR

Friday 8
7.00pm
GW 2000/2001 20 Year Reunion Senior Café, GW
Thursday 15
12.30pm
Geelong Lunch Geelong Boat House
Friday 22
7.00pm
SKR 1990/1991 30 Year Reunion Cato Room, SKR
Wednesday 27
12.30pm
Mornington Peninsula Lunch
NOVEMBER

Friday 5
7.00pm

GW 2019 1 Year Reunion (rescheduled from 2020) Union Hotel

Sunday 14
12.30pm
Elsternwick Decades Reunion Fitchett Hall, Elsternwick
Friday 19
7.00pm
SKR 2019 1 Year Reunion (rescheduled from 2020) Union Hotel