Choose to Challenge: International Women's Day Breakfast 2021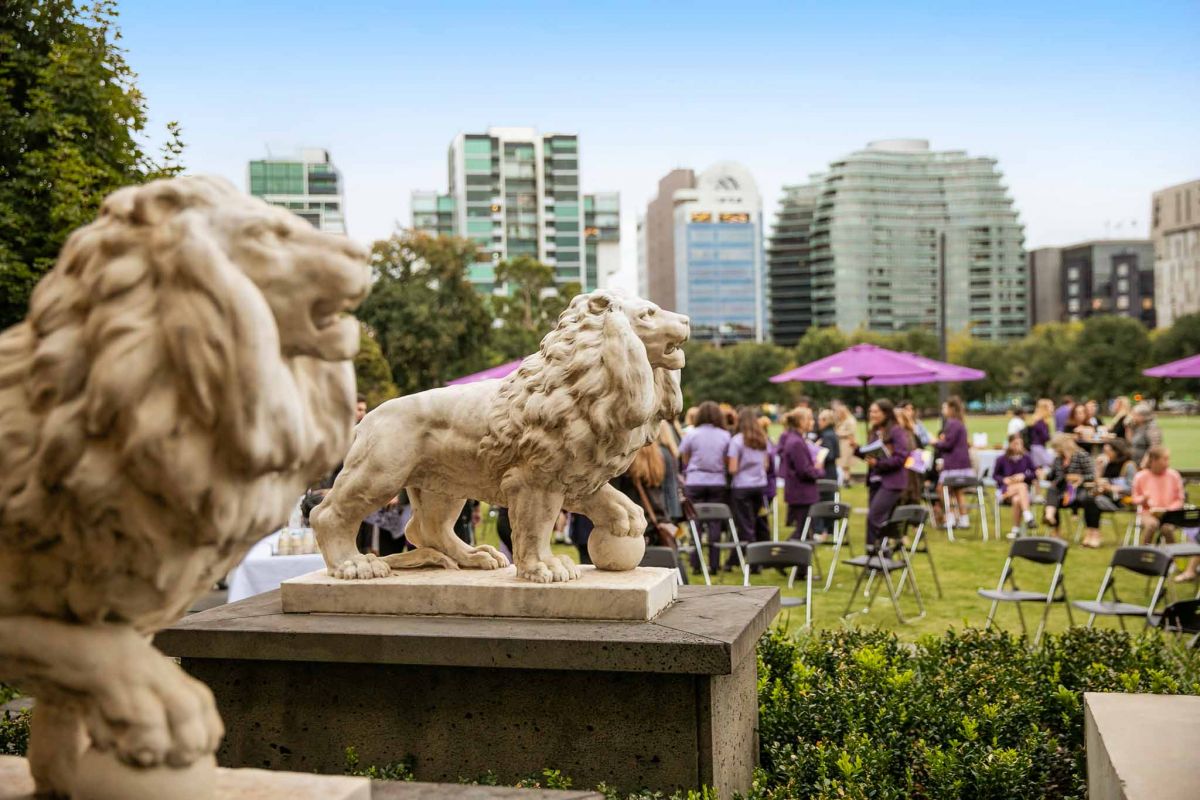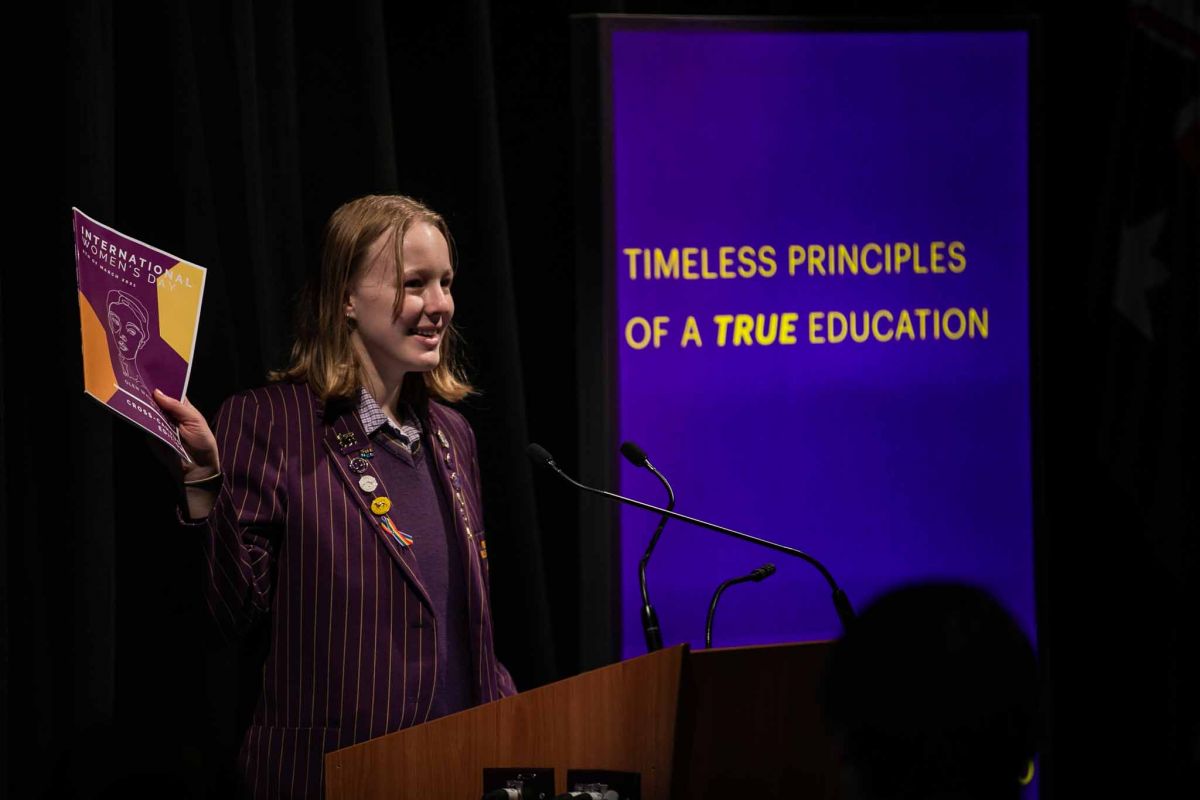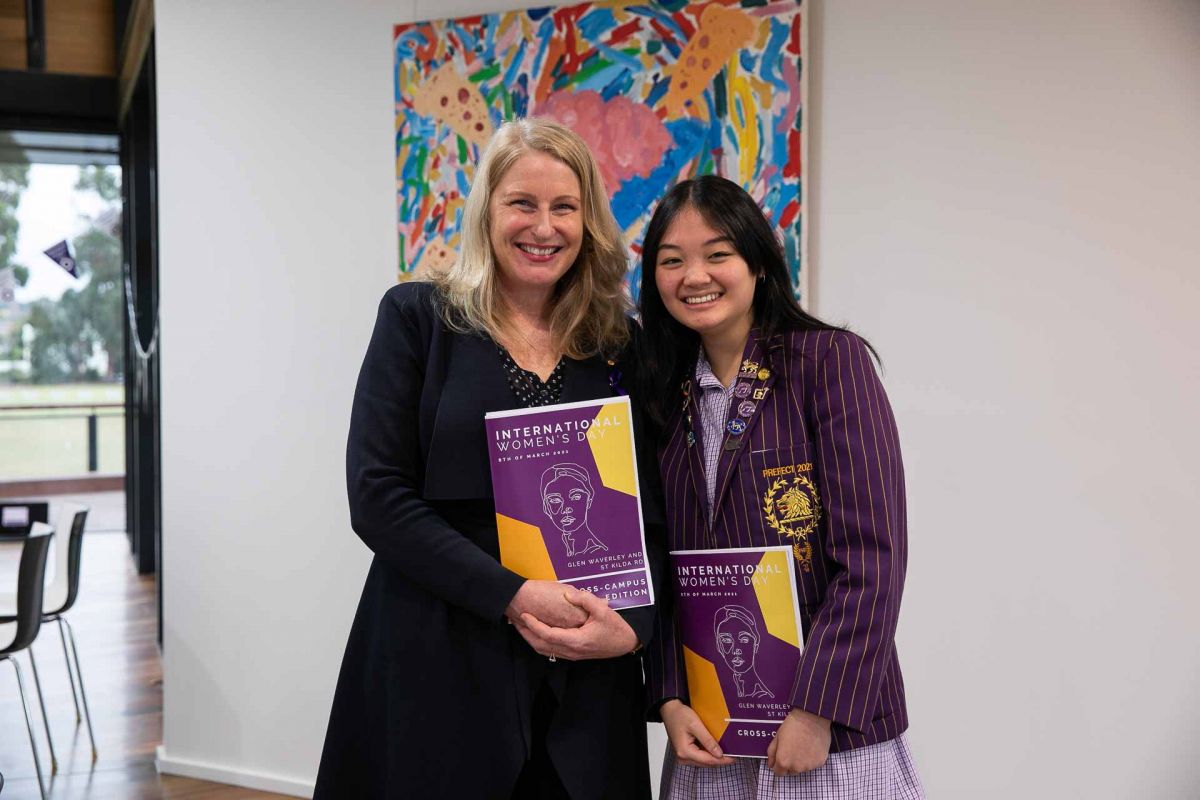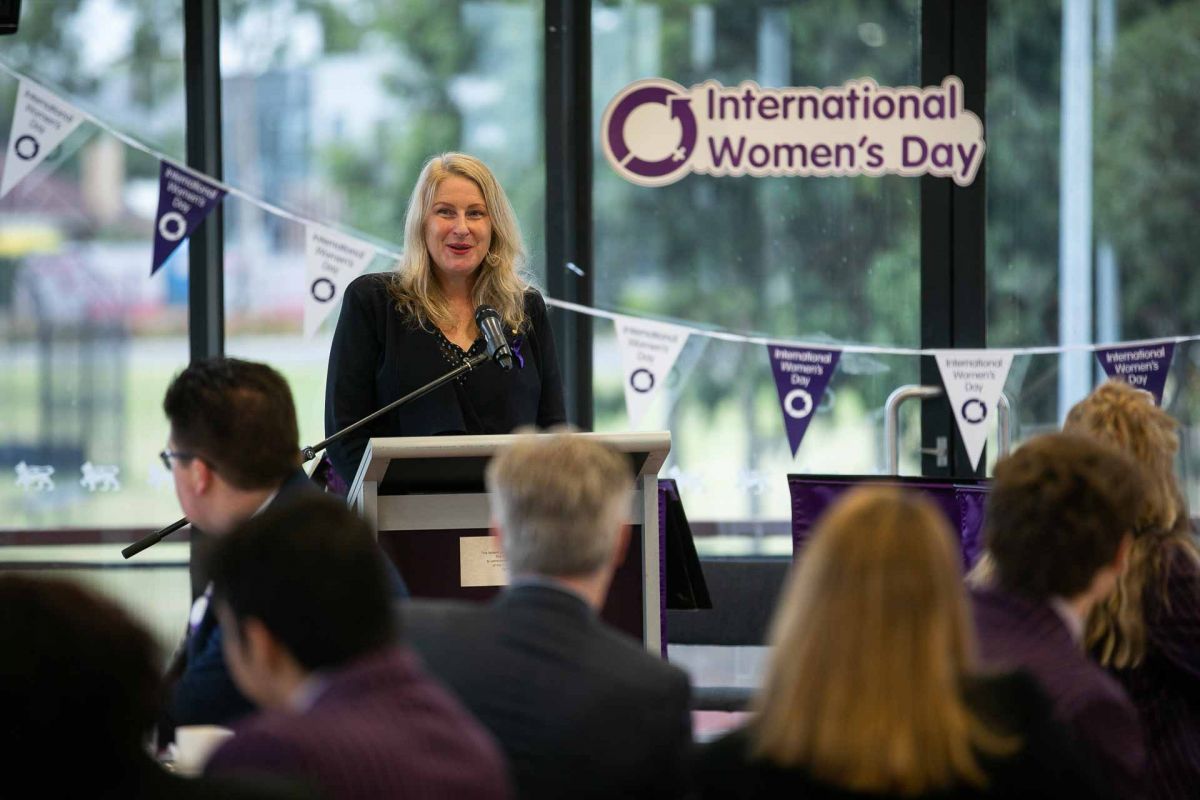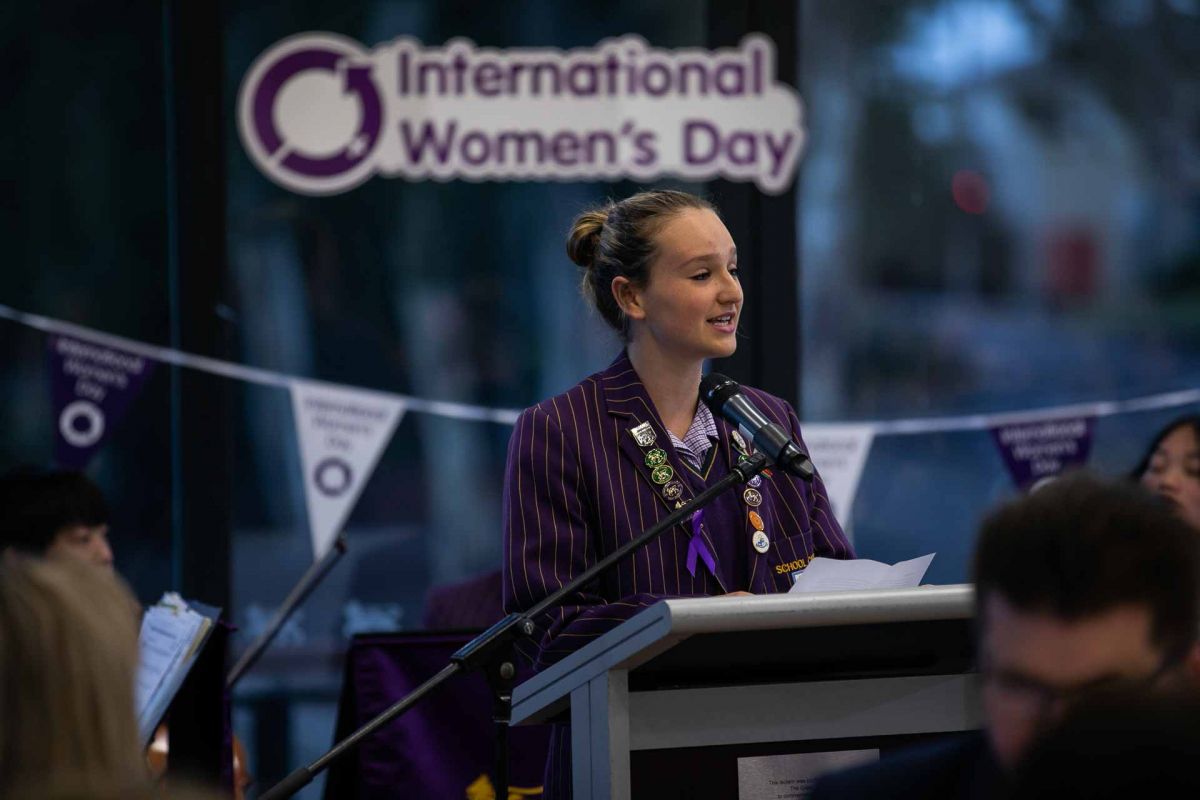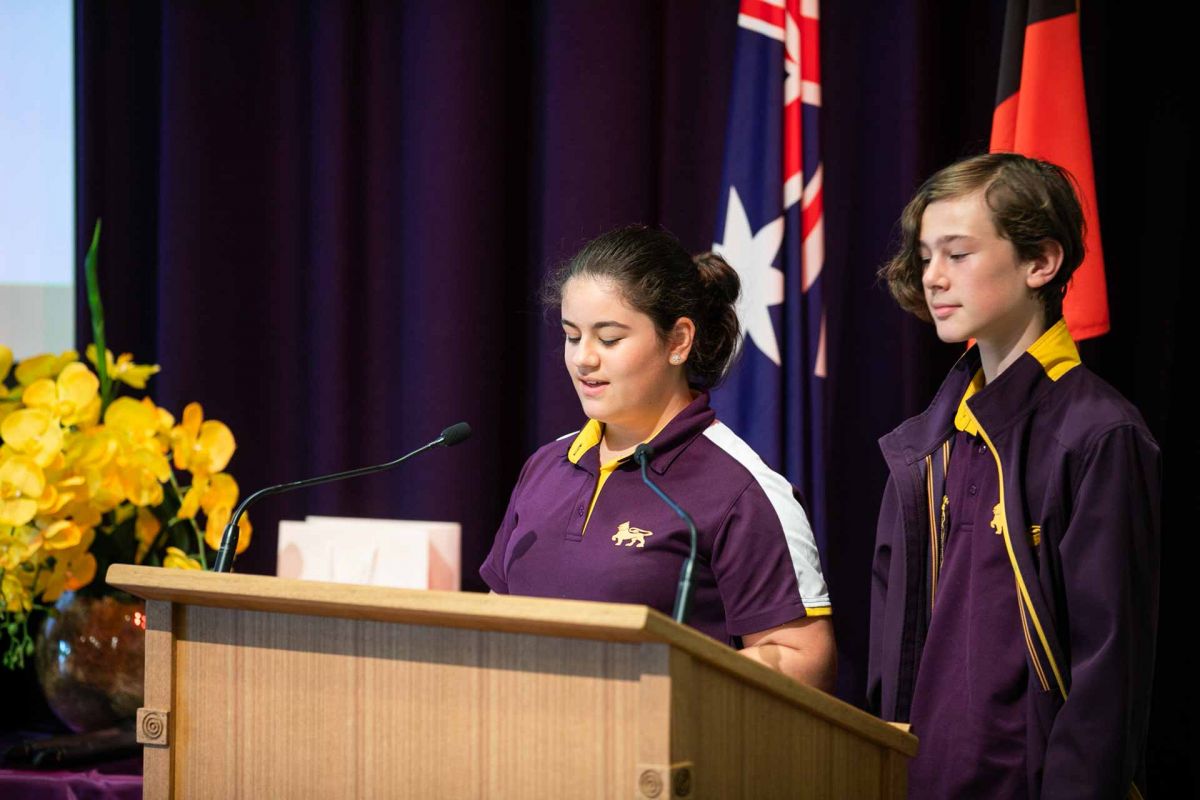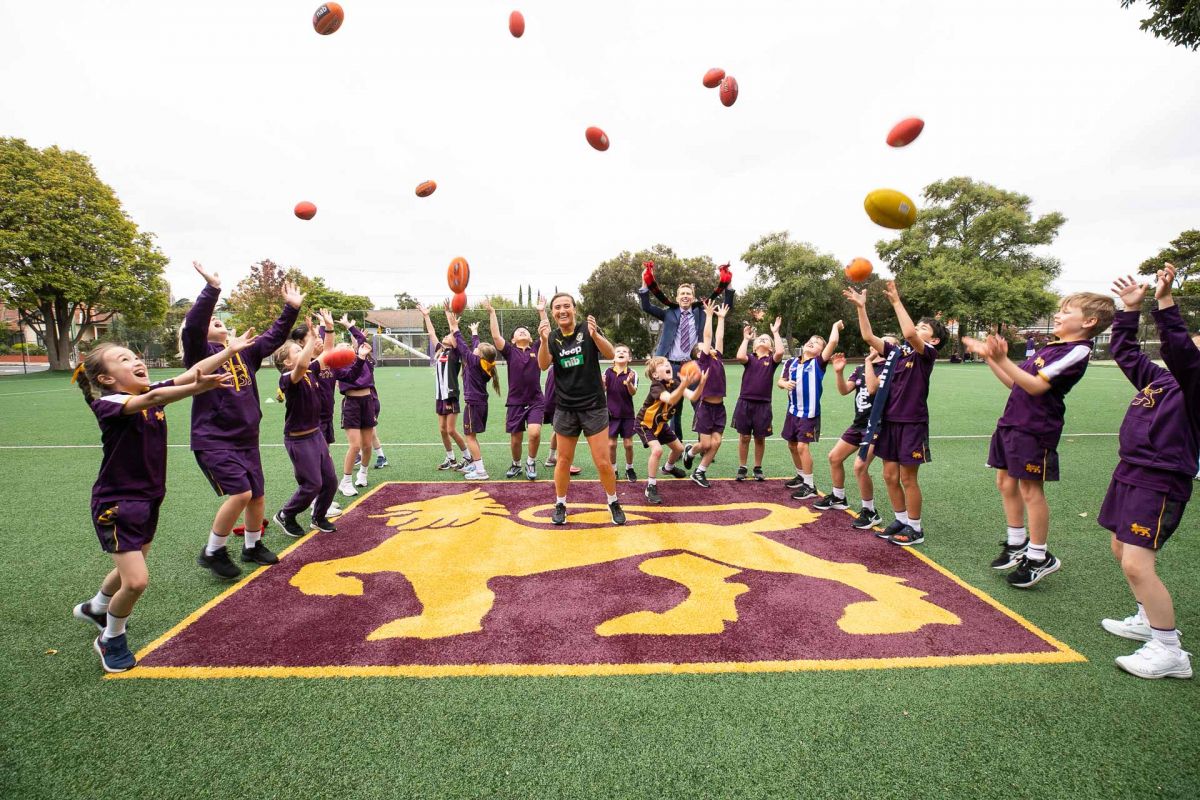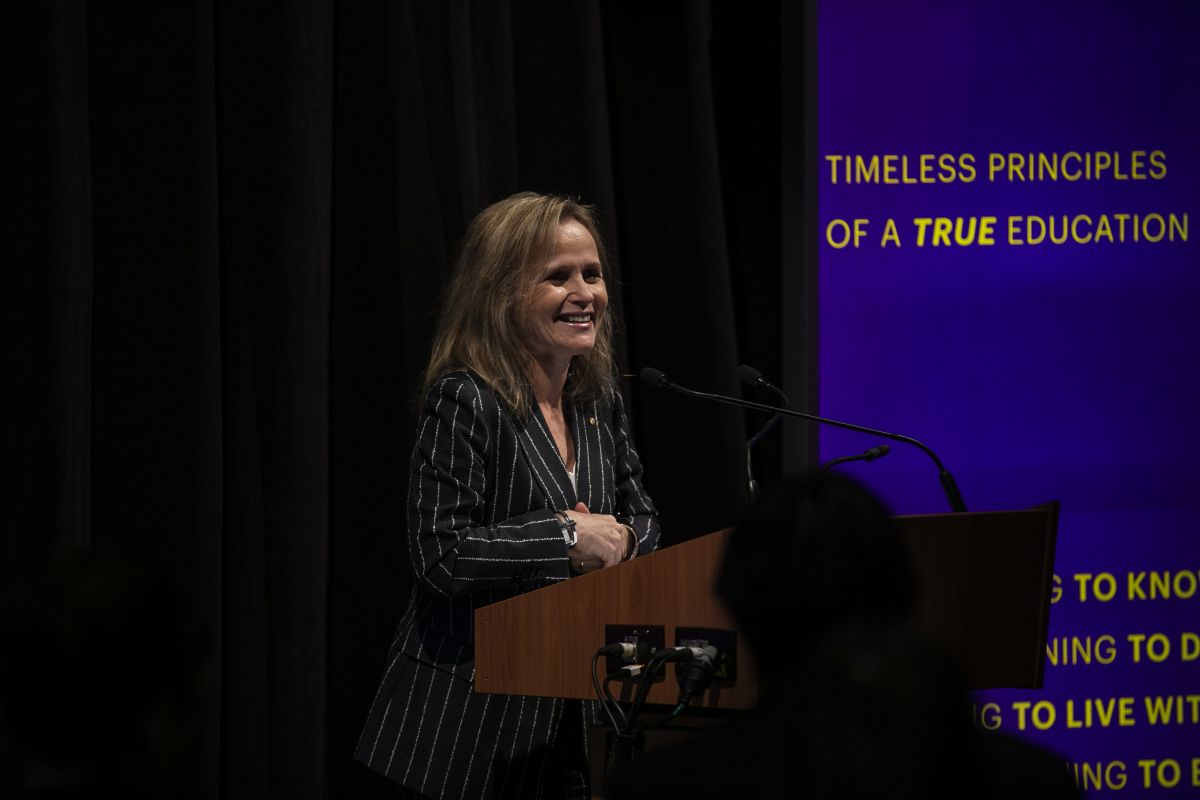 This year's IWD celebrations in Australia seemed charged with an even more urgent call for gender equality than ever before. Last month, audiences across the campuses celebrated three very different women who shared their own stories and their ideas on how we each might choose to challenge.
---
St Kilda Road
Given the year we've just endured, it'd be hard to think of a more apt speaker for St Kilda Road's IWD Breakfast than Professor Sharon Lewin, infectious diseases physician and laboratory scientist. With a PhD in virology, her work in HIV research over decades has been substantial. She was Head of Infectious Diseases at the Alfred Hospital before she took on an even bigger leadership challenge as inaugural Director of the Peter Doherty Institute for Infection and Immunity.
Over 700 people work at the Institute, a very diverse, multidisciplinary team that brings together laboratory science, public health, epidemiology and clinical medicine. Founded in 2014, the Institute had spent its first years doing 'fantastic work on many infectious diseases,' said Professor Lewin.
And then COVID-19 struck.
'It changed everything for us,' she said. 'We were very much designed to be an institute to respond to a pandemic, and so when the first case of COVID-19 was diagnosed in Australia our entire team was ready to respond.'
That response was swift. Virologist Dr Julian Druce (OW 1982) isolated the virus within two days of obtaining a patient sample, and they decided to share it with the world. 'It put the Institute in a highly visible position which was fantastic for us and what we could achieve,' said Professor Lewin. She's been firmly in the international spotlight ever since. For her, leading such a prominent organisation in the global response was very challenging. 'I'm very proud of what we've achieved.'
Something that troubles her is the greed of wealthy nations in stockpiling COVID vaccines. '80 per cent of vaccines have been bought by 11 countries. Vaccines need to go to everyone, not just rich countries... Really, no one's safe until everyone's safe.'
It's clearly been a momentous time in the history of public health, and Professor Lewin declares that '2021 is looking to be an equally momentous time for women in Australia.' The recent disturbing stories of sexual assault and impropriety in the Australian Parliament and the mishandled response to them are 'a scary reminder that much still needs to change in Australia.' Two inspirational women for Professor Lewin are Australian of the Year Grace Tame and Brittany Higgins. 'They've brought their personal and chilling stories of sexual assault to all of us, and we're learning that they're not lone voices,' she said. 'They've reminded all of us that despite great success in what women have achieved, there's still a very long way to go to achieve equality. And I don't mean equal representation in leadership roles and in certain professions. I just mean feeling safe at school, feeling safe at work and feeling safe just walking home at night.
'2021 is a wake-up call for all of us. Every woman on the planet should feel they can shoot for the stars and that they can do anything. We need to be sure that when we see misogyny or casual sexism in our daily lives or our institutions, everyone must call this out and choose to challenge.
---
Elsternwick
Rather than hosting a breakfast, we made IWD celebrations at Elsternwick Campus a bit different this year, holding a Choose to Challenge special assembly with all students from Years 3 – 9 and interested staff. Our guest speaker was the remarkable Kate Dempsey (OW2012).
Kate made the most of her time at Wesley and was always happy to give anything a go. She could often be seen out on the pitch, pool, or court, excelling in sports such as softball, soccer, volleyball, swimming and tennis. It wasn't only in the sporting arena she excelled, as she was both a Draper and Alexander Wawn scholar. Currently a qualified psychologist and working in the area of mental health, Kate also plays for the Richmond Football Club. She was drafted by Richmond with the club's tenth selection and the 84th pick overall in the 2019 AFL Women's draft and made her debut against Greater Western Sydney in the 2020 season.
With her engaging, energetic persona, Kate's message to the Wesley Elsternwick community was clear: be yourself, challenge yourself, challenge the views of others. When Kate advised us that the best response to being told 'You kick like a girl' is to say 'Thank you!', we clearly understood her messaging around inclusivity, equality and being your own person. She reminded us how fortunate we are to live in the time that we do, where anyone can pursue their passion, regardless of gender. After her presentation, she finished her visit with a fun-filled footy clinic.
---
Glen Waverley
Jessica Macpherson OAM, CEO and founder of St Kilda Mums impressed the Glen Waverley audience at our IWD Breakfast as she described how St Kilda Mums began when a group of volunteers came together to sort out donated goods at her local Maternal Child and Health Centre.
The pleasure that the volunteers attained from their day of organising was a huge reward and 'they became hooked'. From these humble beginnings, St Kilda Mums grew: within seven years the organisation was employing 44 staff and over 3000 volunteers were involved in Melbourne, Geelong and Ballarat.
True to this year's Choose to Challenge theme for IWD, the audience was surprised to hear that Jessica has recently resigned from her role to take on a new challenge starting a charity to help people get well paid and flexible jobs in technology. She listened to her inner voice and followed her desire to do something new. She challenged everyone by suggesting that if you have a passion or interest which you enjoy doing, maybe do more of it.
For Jessica, 'having a sense of social justice younger in life is good'. She said that we're lucky to be in Australia, but we're 'citizens in a very big world and there is a lot we can do from our position of privilege'. She also stressed the power of friendship, recommending surrounding yourself with people that make you happy and support you in what you do.
Plenty of food for thought, not least for Year 12 student Olivia Khouw. 'Often, we tend to think of feminism as a monolith that should be superimposed on everyone regardless of their own individuality, so it is interesting to hear from someone who highlights not only professional, but also domestic opportunities for women,' she said.