Inspired to lead
Being a Head of Campus at Wesley is a big job. While it offers great rewards, it also presents sobering challenges. Newly appointed Head of Campus at Glen Waverley Sheriden Vella shares what inspired her to take on the role.
When I joined Wesley Glen Waverley in 2012 I had been teaching for a little over a decade, and from the moment I started I knew I was joining a community of curious, focused and invested learners.
It was apparent that this community of learners included not just the students, but also the staff, and not just the teaching staff, but in fact the entire staff. I understood, in a very short period, that I was part of a learning culture that would encourage and support me to be my best, whatever the endeavour.
The importance placed on the acquisition of knowledge and how to apply it in real contexts was something I witnessed daily. As I wandered into classrooms, I began to form an understanding of the culture of this place, in my role as Head of Middle School. As a teacher of History and Drama I knew I was experiencing learning to know and learning to do firsthand, because my two passions gave me the background to understand what I was seeing. I then keenly observed how, without the lessons being explicit, students in this coeducational environment were learning to live with as they engaged and interacted with one another in positive and meaningful ways. The classrooms were buzzing hives of inquisitive energy and action, or quiet spaces of critical thinking and reflection. The common thread in all classrooms was the spotlight on growth and achieving personal best.
It was also apparent that I had joined a school in which developing the whole person was the ultimate, non-negotiable goal. My cocurricular background includes directing and producing musicals and plays, as well as participating in the sport program as Team Manager of Girls Firsts Basketball. I also travelled to Thailand and Cambodia on Service exchanges. So a holistic education was crucial in my philosophy of how to develop lifelong learners who were outwardly focused and people of good character.
All of these experiences left an indelible impression on me. I was a woman in leadership; I needed to embody these same traits.
Once I moved into the Deputy Head of Campus role in 2015, I had the privilege of working with teachers from across the campus and across all learning areas. I came to understand this place as one of best practice in teaching and learning, with staff who look to inform their pedagogy with evidence-based data.
I saw innovation and wisdom played out in classrooms and offices across the campus. Collaboration was common, support was readily offered and a willingness to trial new and up-to-the-minute initiatives was encouraged. In the face of this, it was hard not to ride the wave of consistent improvement.
Yet it was the diversity and inclusivity of this place that impacted me most. A coeducational community made up of so many cultures, represented by a variety of religions, all living and working alongside each other, growing in understanding of differences and embracing one another for it. Coupled with this was the strong sense of social justice, with even the youngest of our students raising awareness about important societal issues. More than that, time after time, our students made an impact by driving change and improving the lives of others.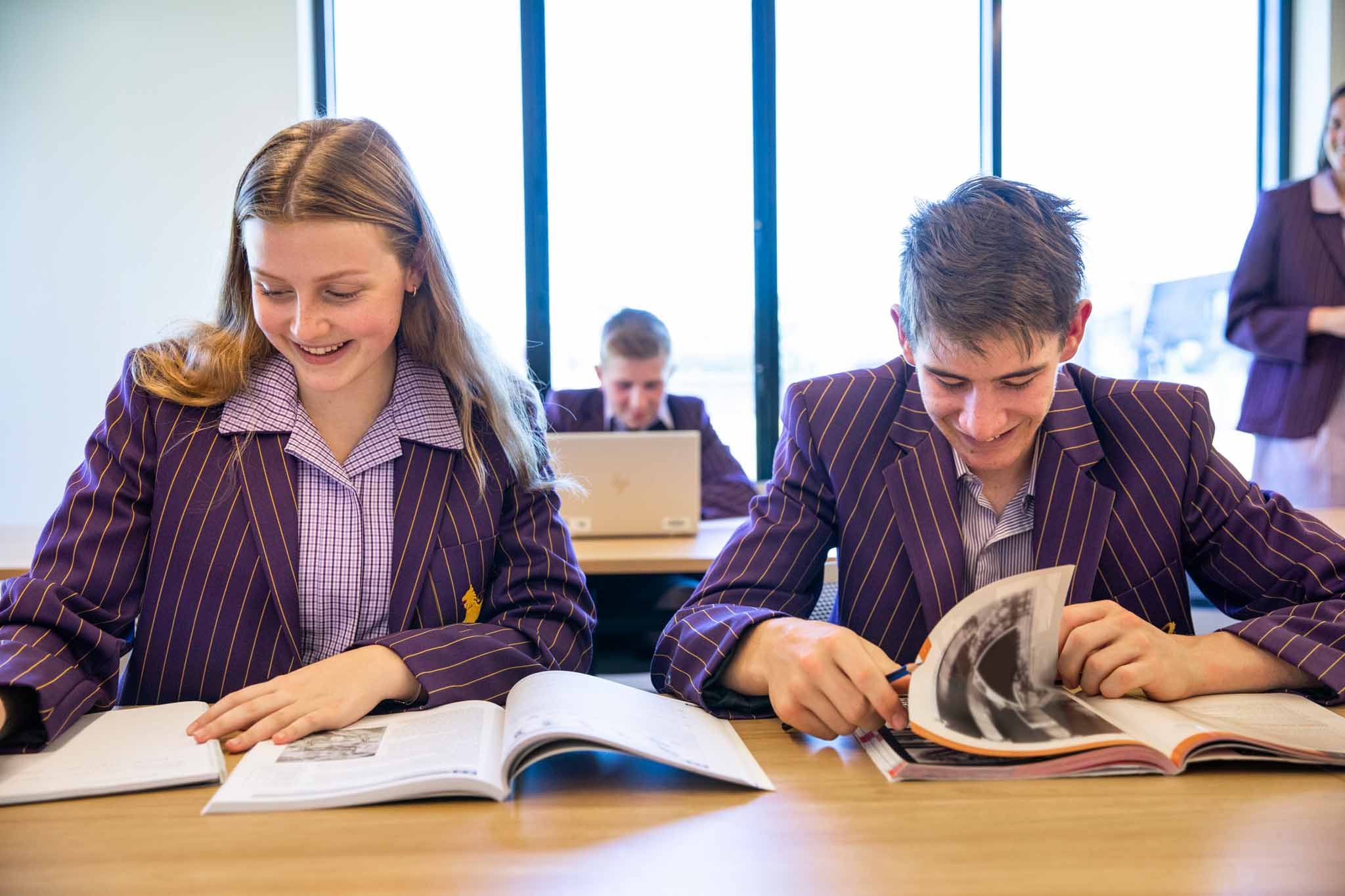 Working with student leaders, as I often did, I could see firsthand the global citizens the campus was fostering. The focus on 'think global, act local' was a mantra, coupled with a desire to be agents of change. There was also an appetite to make meaningful connections between school and the wider community, creating action rather than simply bringing issues into view. Student advocacy rang through as I observed one student at a leadership meeting quote Martin Luther King Jr.: 'Our lives begin and end the day we become silent about things that matter'. As an adult watching this play out, I became acutely aware of how young people can propel serious issues into view, and more so, how they can handle these profound issues with such care for those they impact. It made me take stock of what I considered important, as well as coming to understand that young people can be independent advocates for issues that matter.
It's also the resilience and adaptability of this community that was most emboldening. Faced with the devasting fire of 2016, the aftermath resulted in continuing campus redevelopments, culminating in a complete rethink of the Middle School precinct and the construction of The Drennen Centre. Along with the events of the global pandemic last year, I knew this was a community of people I wanted to lead. With staff who are student-focused and students who are growth-focused, I was overwhelmed with pride time and time again in the way we saw adversity not as something to succumb to, but rather as something that impelled us to do better and be better. Challenges have been plentiful over the last few years; however, the positive spirit of the campus has never been in question.
That brings me to learning to be, and how with the support and encouragement of this eclectic, growth-focused, inclusive community I feel buoyed every day as I establish my place as Head of Campus.
Sheriden Vella is the Head of Wesley's Glen Waverley Campus