From Wagga Wagga to Wesley College
For keen athlete Zali Wheatley, the extensive grounds and state-of-the-art sporting facilities at Wesley College's Glen Waverley Campus in Victoria were a dream come true.
---
Zali played netball for her local club in Wagga Wagga before she and her family decided that boarding at Wesley College was the best option, commencing this year. 'I chose Wesley for the sporting and academic pathways that I could pursue here,' Zali explains. 'You get to choose between the International Baccalaureate Diploma Program or the VCE pathway in Years 11 and 12.'
'We found out about Wesley College at the Boarding School Expo in Wagga. The Wesley staff gave us a real sense of the school and its family community,' Zali's mum, Melissa Wheatley said. 'We fell in love with the College and Zali started in Year 10 this year. It's been a great environment for Zali to explore and grow.'
Zali has selected rowing and netball as her chosen sports and is now part of the highly competitive APS and AGSV sports program. 'Rowing is tough - it's hard work and a big commitment, but I hope I can improve and raise my standard of rowing while I'm at Wesley.'
Wesley's Learning in Residence attracts a diverse cohort of local, rural and international boarders from Years 9-12. With residences located within the grounds of the Glen Waverley Campus, boarders minimise their travel times and have easy access to their classes and cocurricular programs, be they sport, music or performing arts.
The residential curriculum provides boarders with a structured evening program of academic extension including small group tutorials and individual learning assistance provided by expert mentors and experienced College teaching staff. Boarders also access programs to support employment preparation and career coaching, life skills, community service, leadership, physical health and fitness, and holistic wellbeing.
On weekends, boarders take part in Saturday morning cocurricular sport and unwind with a variety of fun and recreational activities and cultural excursions. 'The activities at Learning in Residence are really fun. I've been enjoying the intense table tennis and Nintendo Switch battles, which help bring everyone at Learning in Residence together and build bonds between us,' Zali said.
Boarders gather for dinner each evening in the Hartnell Dining Room and on Friday nights, everybody gets together around the fire pit in the courtyard for a BBQ dinner. 'It's been great having a tight, close-knit community around me. Everybody's been so nice and sweet,' Zali said. 'I love it here.'
---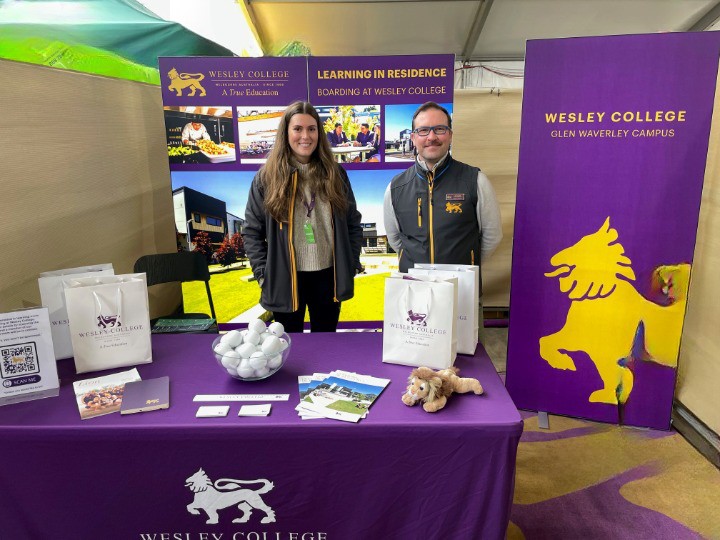 We will be attending the Boarding Schools Expo in Wagga Wagga being held from 26-27 May 2023. Drop in at our stand, it's the purple one! This is your chance to meet our boarding staff and talk through your family's educational needs.