Preparing international students for learning in Australian classrooms
The pandemic disrupted many aspects of onsite learning at schools, not least Wesley College's in-house intensive English program for international and local students, the English Language Preparation Program (ELPP). The program made a triumphant return in 2022.
---
It's back!
Designed for international and local students with English as an additional language, Wesley's English Language Preparation Program prepares students for entry into Years 7 – 10 mainstream classes. Two years of interruptions and the impossibility of international travel have finally given way and Wesley was able to welcome its first group of ELPP students in Term 3, 2022.
'There is always an air of anticipation when we are about to welcome new students into ELPP. We never know what personalities will emerge, who will delight us with their amazing talents and who will become the natural leader,' Susan Mu, Head of ELPP says. 'This time, like no other, we were particularly excited to meet our "first" new group.'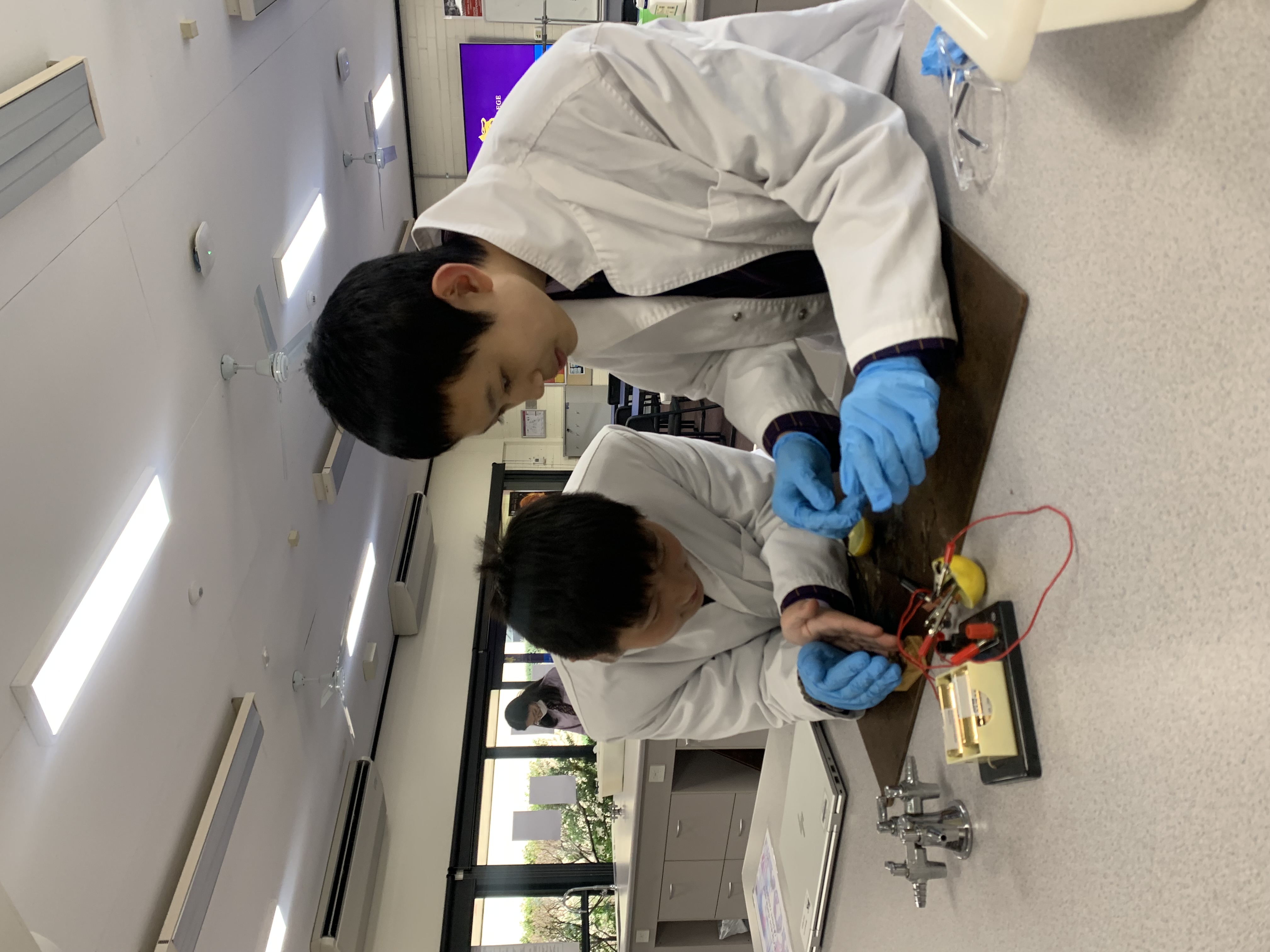 Students were welcomed to the College's Glen Waverley Campus, where they study in the campus' languages precinct. ELPP students wear Wesley uniform and participate in both their tailored English language classes and cocurricular activities including music, sport and performing arts. Learning on-campus, students build their network with teaching staff and develop friendships with fellow students even before they enter mainstream schooling.
In addition to the three language-focused subjects, the program includes formal Art, Mathematics and Science classes to provide an added layer of language immersion to the program, while also exposing students to aspects of the mainstream curriculum. The curriculum also includes regular Wellbeing lessons with onsite Psychologist Rachel Liang, helping students develop and maintain their motivation, perseverance, resilience and positive emotions and to create a buffer for the challenges of the acculturation process.
What's it like learning in ELPP?
Winnie Lao commenced at Wesley College in Year 9, beginning in ELPP. 'ELPP served as the stepping-stone from my previous learning to learning in Australia. Since Australia's education system is quite different from Asia's, ELPP gave me a bite of the Australian style, which accentuates self-expression, participation and teamwork,' Winnie says.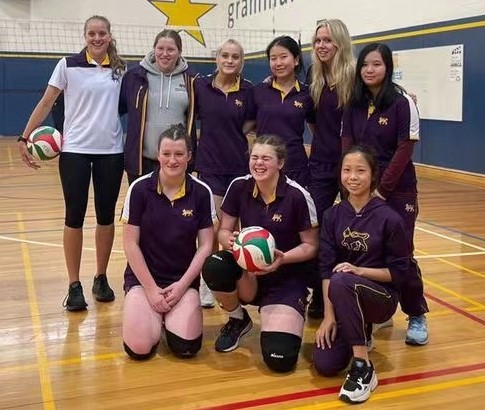 Winnie started learning alongside other international students in ELPP, giving presentations and learning to express her opinions in class. It was a big step for her, but she saw it as fantastic practice before entering mainstream classes where the majority of her classmates were native English speakers.
'I wasn't used to expressing my point of view but with the encouragement and support of my teachers and classmates, I learnt to do it,' Winne says.
Winnie completed her Victorian Certificate of Education (VCE) qualification as one of the College's top performers in 2022. She is currently studying design, after developing an interest while studying Visual Communications at the College.
Image: Winnie, bottom row at right, with her Wesley College volleyball team.
Olivia Zhang also commenced in ELPP, and graduated in 2022. She says that the program really helped her consolidate her English language skills and the supportive environment helped her to adapt to a new learning environment. 'It also helped me to understand what to expect and removed any barriers to my understanding once I joined the mainstream classes,' Olivia says.
As she approached Senior School, the College helped Olivia choose the right academic pathway for her needs, from the International Baccalaureate and the VCE. Olivia completed the IB Diploma Program in 2022 as one of the College's top scorers. She has fond memories of her time at Wesley, including weekly badminton training which she found helped give her a breather from her workload in Year 12.
And her advice for the Class of 2023? 'Always do your best, but don't forget to take care of yourself.'
Find out more
Enquire about the English Language Preparation Program or international or domestic enrolments