OWCA Updates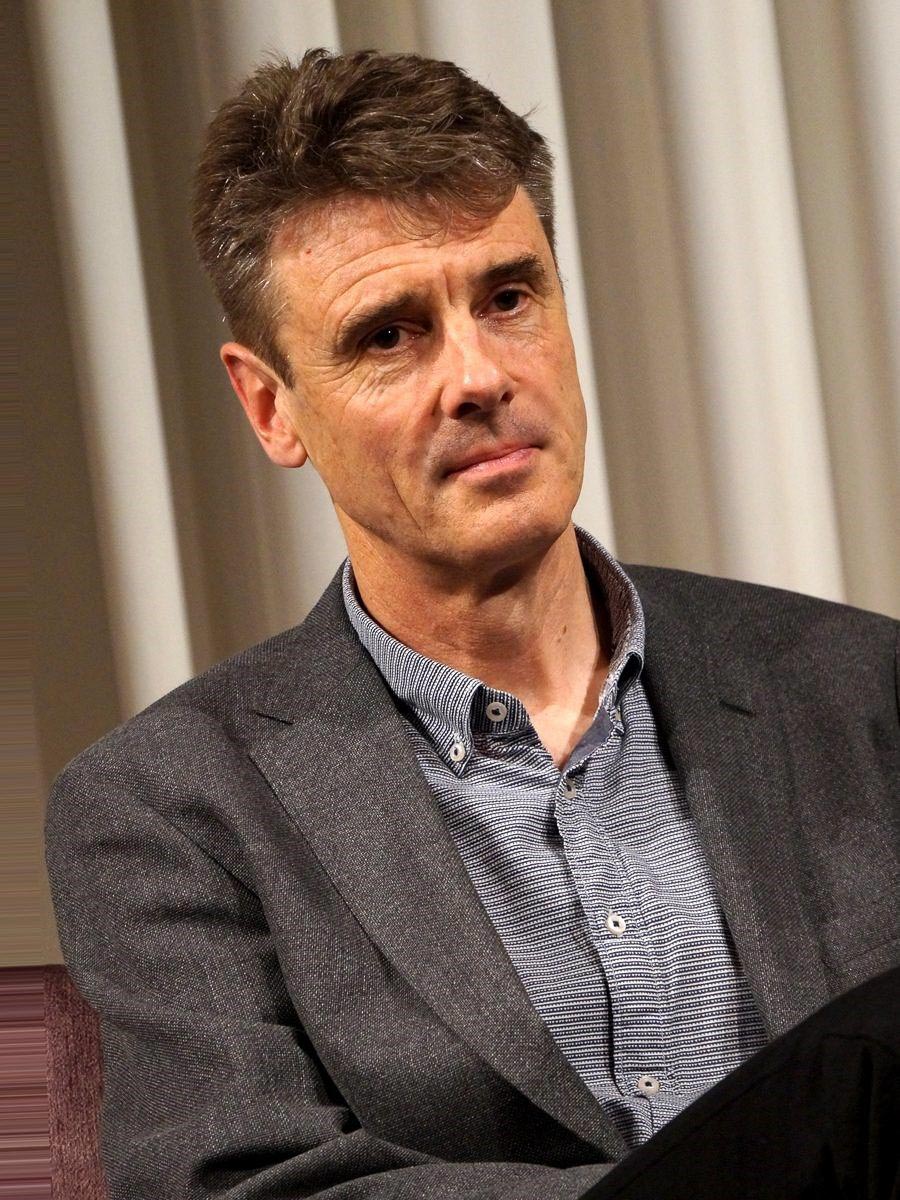 Russ West-Pavlov (OW1982) has been living in Germany since the early 1990s, teaching Postcolonial and Global South Studies, with a particular focus on Africa, at universities in Berlin and most recently in Tübingen. This was interrupted by stints in Wales and South Africa, and preceded by postgrad study in France, the United Kingdom and Germany. He is married to Tatjana, also a teacher/lecturer, whose family is from Dalmatia. They have three bilingual and binational children who enjoy juggling family connections between Melbourne, Berlin and Split.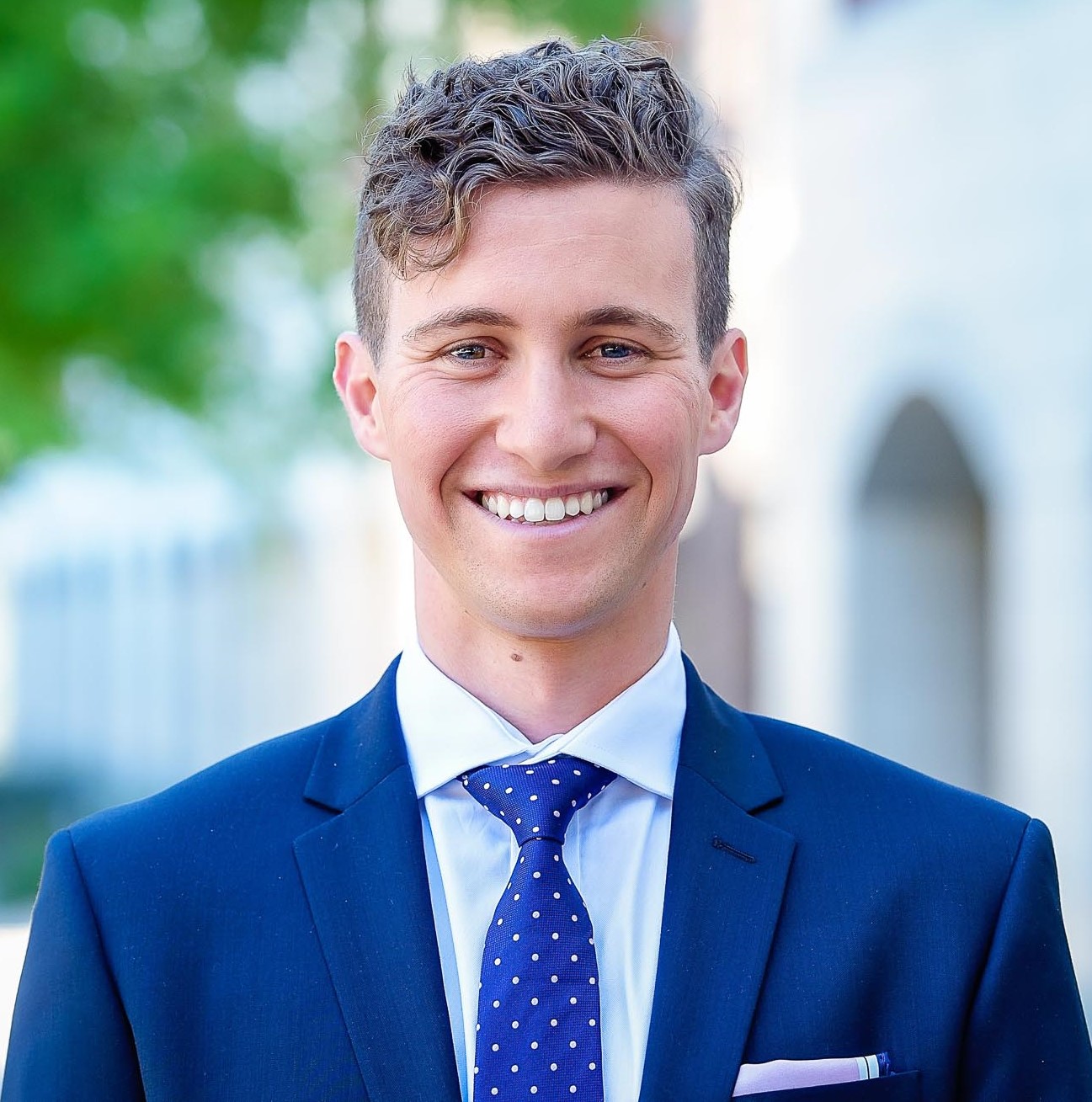 In August, Ron Tidhar (OW2009) completed his PhD with the Stanford Technology Ventures Program. His research focuses on entrepreneurial strategy and business models. Prior to moving to Stanford University in California in 2014, Ron attended the University of Melbourne. Ron has worked for Spotify, in both Stockholm and New York, and a Silicon Valley startup. Following his PhD, Ron will be working as a Data Scientist at Instagram in Menlo Park, California.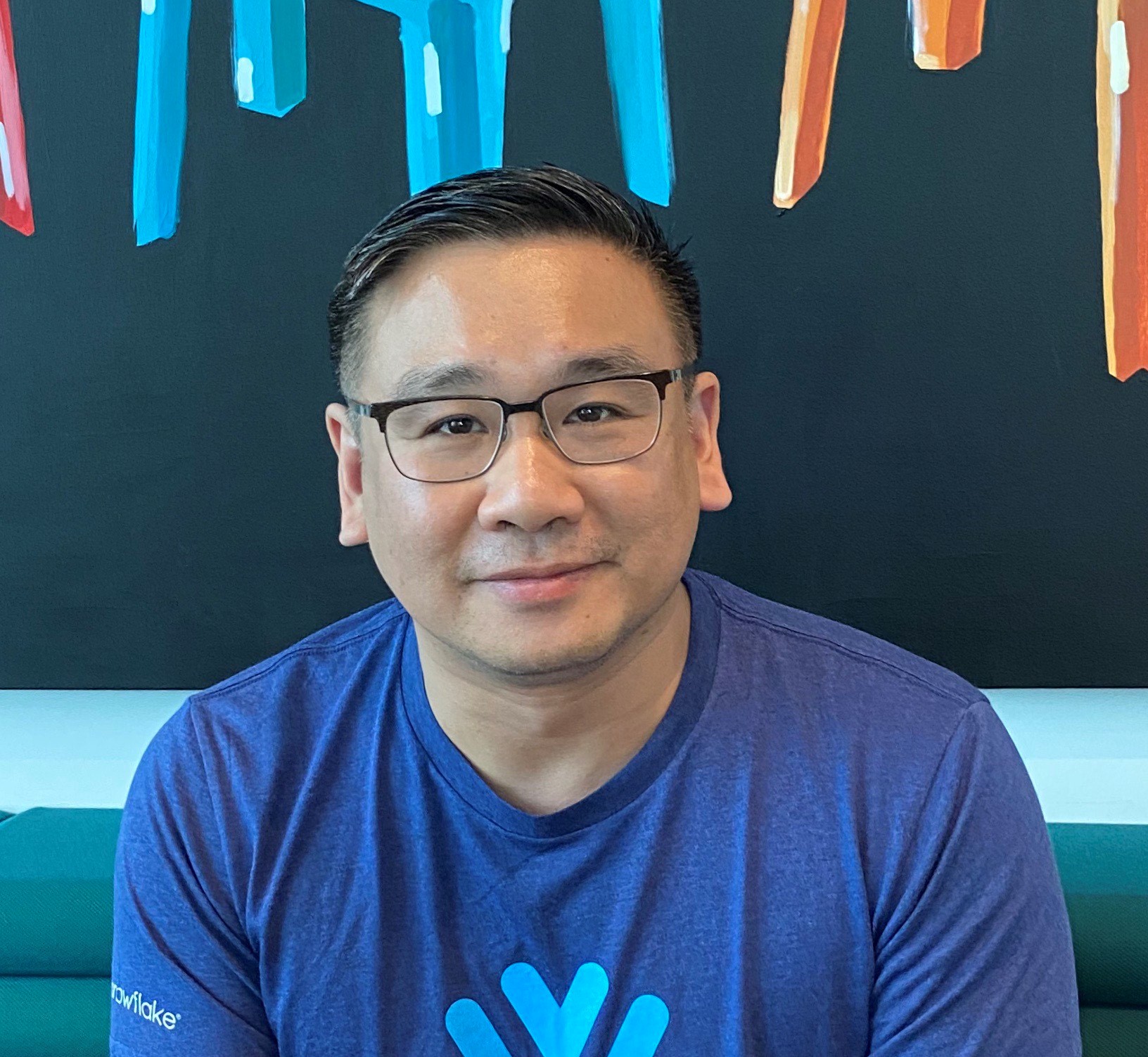 Geoff Soon (OW1992) has been living with his family in Singapore for the past six years. He has two primary school kids, Oliver and Meaghan, who are experiencing a very different style of schooling to what he enjoyed at Wesley College Glen Waverley. Before the pandemic, Geoff spent most of his time on planes travelling around Asia, leading the sales teams for high-growth technology companies.
He is currently the Managing Director (South Asia) for Snowflake, one of the fastest-growing software-as-a-service companies in the world, focused on helping organisations to leverage the value of their data. When not on Zoom calls, Geoff enjoys drinking whiskey and trying to add to his watch collection.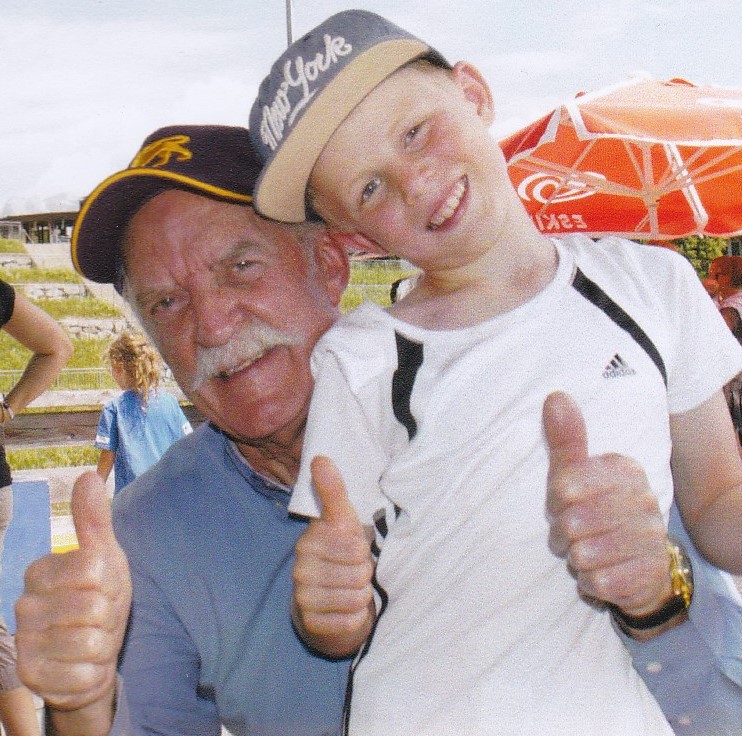 Singer and travelling entertainer, Lazy Harry, better known to Boat Race Dinner guests as Mark Stephens (OW1965), who leads crews both past and present in School songs with his guitar, has released an album that has had more than a passing glance from ABC regional radio, following his year in country Victoria amid fires, floods and COVID-19. My Family Album of mostly original songs and ballads, was created during a difficult time for entertainers and families everywhere. It features 'Benji's Song,' written for Stephen's grandson who is in Europe. Its touching lyrics speak to the COVID-19 grandparent separation experience in 2020. The cover photo for the album features Stephen and Benji on Benji's pre-COVID-19 sports day in Austria, and of course Stephen is wearing his Wesley peaked cap, with the snow-covered peaks of the Alps in the background! As Stephen says, 'It all makes sense that I did Matric German at Wesley with Dr Steininger in 1965! Danke!' To obtain a copy of My Family Album, email Beechworth-based Lazy Harry at markstephens6@bigpond.com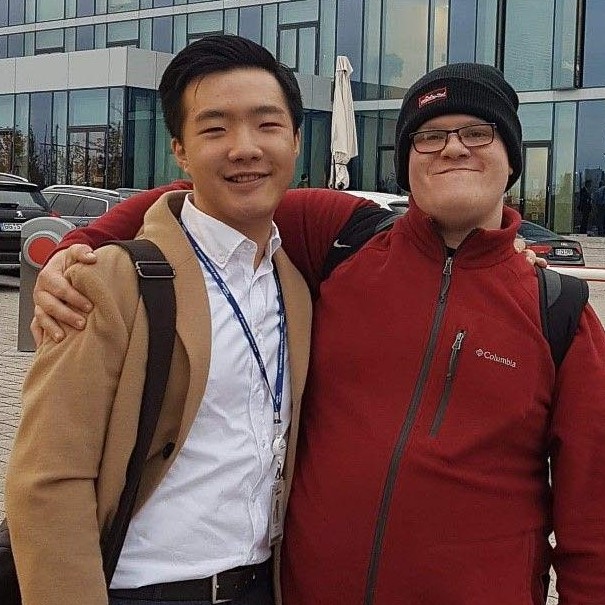 The OWCA had, until recently, lost track of Oliver Koo (OW2014), originally from Seoul, South Korea, but six years after graduation, we've found him – in Frankfurt, Germany. Oliver moved to Germany to pursue his passion for the automotive industry and started his Business degree at the Cologne Business School – Mainz. While completing his degree, he interned at software giant, SAP, in Walldorf, before moving to Hyundai's European headquarters in Frankfurt. Oliver is thrilled to be part of the automotive industry in Germany, at the heart of the automotive business. He says his 10 years at Wesley shaped his ability to tackle anything. 'It made me the person I am today, a person who isn't afraid going into the unknown and finding the small success I need to get to where I want. Taking on a completely new language and culture was also a welcome change for me and I haven't looked back.' Pictured with Oliver is Baden Stringer (OW2014), who visited Oliver in Frankfurt in 2018. The pair have been friends since Year 4. Oliver would be delighted to hear from other school friends who live in or are travelling to Germany.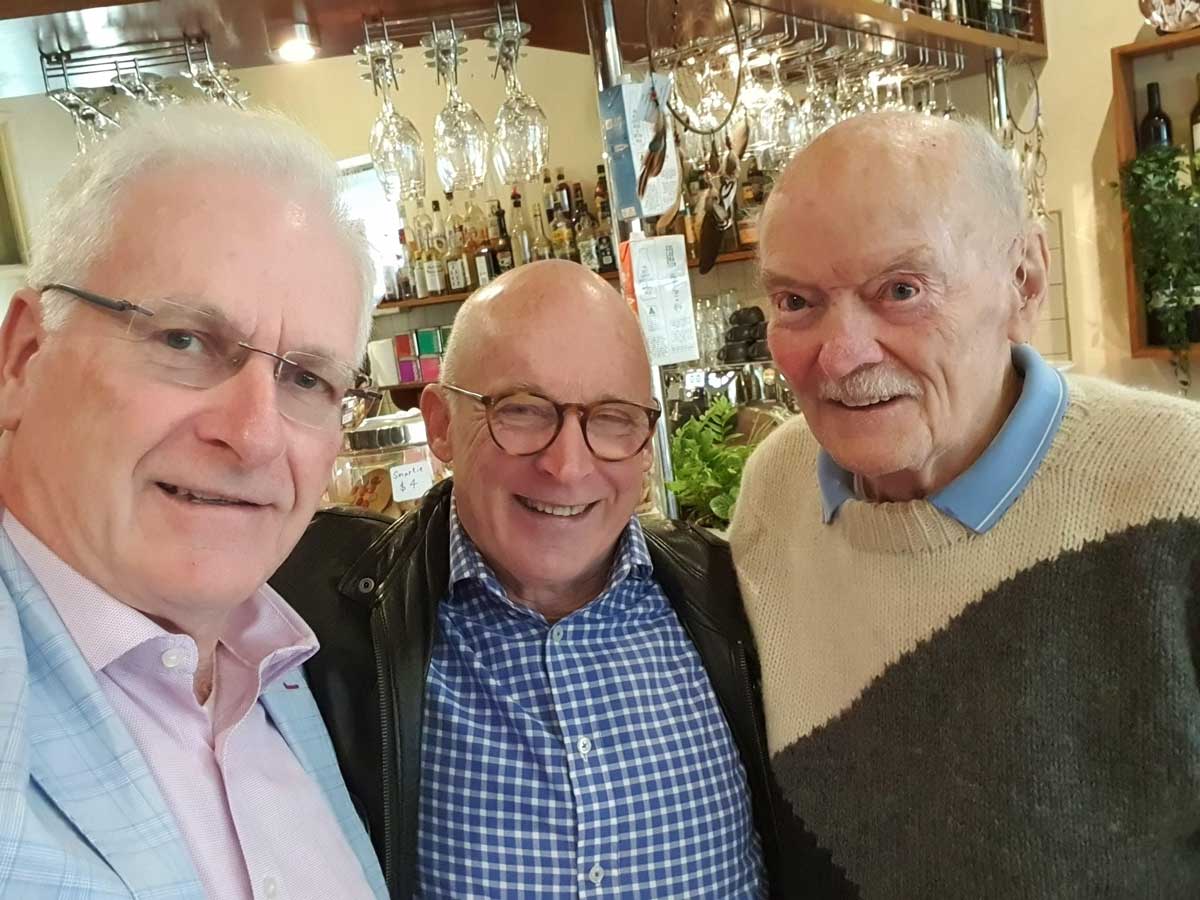 A chance meeting in a café led to lunch for three old Wesley rowers. That's Garry Grace (OW1971) on the left; he rowed with Peter Harrison (OW1969) in the 1969 Wesley College Fifth Crew. The next year Garry rowed in the winning Head of the River crew. Peter was on the School Council for 20 years and
was its President. On the right is Bob Duncan (OW1947). Bob was a member of the Wesley College Athletics team that won the APS Athletic Premiership in 1947. He went on to row for Australia at the 1956 Olympic Games in the coxed pair. He was then the race starter at Head of the River regattas for 40 years – and started Garry and Peter in all of their Head of the River races!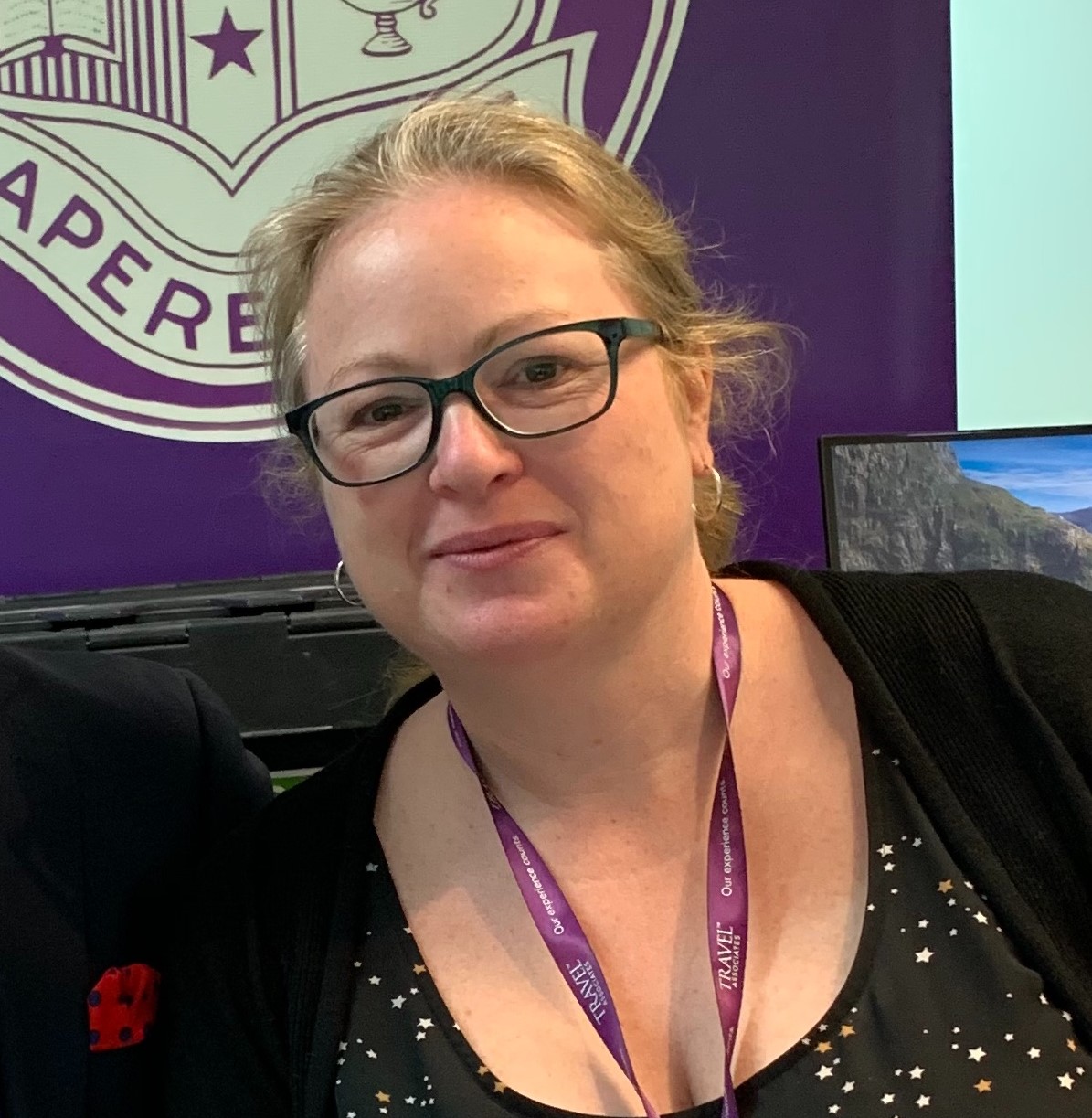 In other event-related news, our amazing OWCA Events and Administration Coordinator, Zena Eastburn, who has been your first point of contact since the beginning of 2018, will be taking maternity leave next year. Whilst it won't be the same without Zena taking your calls, despatching lion toys and supporting and arranging all our activities, purchases and meetings, the OWCA has enlisted the help of familiar Foundation staff members, Natalie Krug (OW1991), Wesley Events Manager, and Prue Lowther, Administrative Assistant.
They're looking forward to helping wherever they can and we thank them here and now. We can't thank Zena enough for her exceptional work and dedication to her role, and wish her all the best for her first months of motherhood, and the daily little events schedule that role entails, and look forward to welcoming her back in 2022.
Our amazing OWCA Events and Administration Coordinator, Zena Eastburn, will be on maternity leave next year; we thank Zena for her exceptional work and dedication to the OWCA