Affiliates
Vale Ruth Loder
In sad news, we lost a great Collegians supporter in Ruth Loder, wife of Bob Loder (OW1944), mother of OWCA Life Member Susie Rodgers-Wilson and past players Rick Loder (OW1973) and Tim Loder (OW1976), as well as grandmother of past player Tim Rodgers-Wilson (OW1998). Ruth's father, George Archer (OW1914), was Captain of the club in 1922, 1923 and 1924. Story has it that when LA Adamson was President, he used to ring George on Sundays to see how the team went as he didn't attend games. Ruth's connection to the club goes back a long way, as does the whole Loder and Rodgers-Wilson family connection. Our deepest sympathy to all family members on Ruth's passing.
Image above: Always honoured: Bob and Ruth Loder, seated, with grandchildren, from left, Rory Loder (OW2010), Jack Loder (OW2006), Jim Loder (OW2004), Rob Marshall, Tim Rodgers-Wilson (OW1998), Sophie Marshall, Abby Traeger (OW1997), Lucy Gilfillan (OW1995), Georgi Marshall, Bec Marshall and Jo Ressom (OW1993). Absent at the pictured event, but there in spirit were Alex Loder (OW2003) and Kate Loder (OW2006)
Training news
The Collegians Football Club was able to get back on the track with 40-odd eager men at training each Tuesday and Thursday night, before Stage 3 restrictions were imposed in July. Our women's numbers had been extraordinary, with more than 60 training on the first night and more than 40 each session since. We had COVID-19 officers doing a terrific job keeping our players safe and observing all protocols. Many thanks to all our coaches for doing their job in trying conditions before the July Stage 3 restrictions and enabling players to train safely while adhering to social distancing protocols. Many thanks also to our COVID-19 officers: Michael Cove for the men and Mark James and Liv Oswin for the women.
Baby news
There has been a bit of a baby boom at Collegians recently – great news for our father-and-son and father-and-daughter recruiting in 18 years' time. Good luck to all families on your new additions and this exciting time in your lives!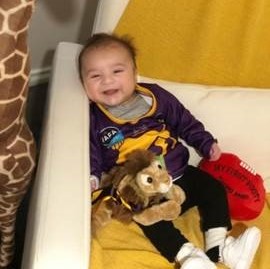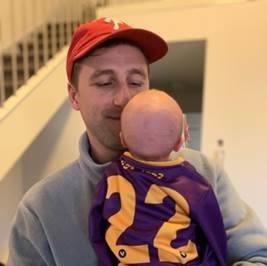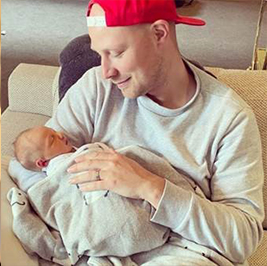 To new player David Mirra and Rachel, a son, Massimo.
To Viv Michie (OW2009) and Renee, a daughter, Ava.
To Andrew Scott (OW2004) and Tegan, a son, Malow.
The one that didn't get away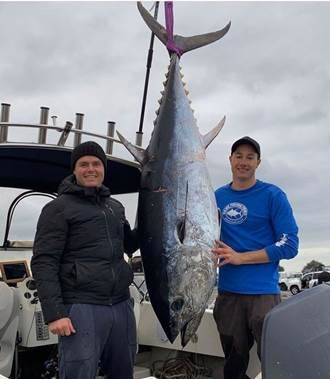 Michael Dockery (OW2011) went for a fishing trip down in Portland and came back with this absolute beauty – a 105kg monster tuna. Well done Dockers! As the years go on the size doesn't need to get any bigger with this catch!
Collegians Future Fund
We encourage all supporters to make a tax-deductible donation to the Collegians Future Fund. Our aim is to raise $500,000 by our 150th year in 2042. After several years, we currently stand at about $75,000 and typically raise at least $30,000 per year. This year we are behind in our endeavours due to the COVID-19 situation. We would be very grateful for all donations to secure the financial future of the club. You can donate via the ASF website here.
Hope to see you all at the footy soon. In the meantime, stay safe, and Go Lions!
To contact Co-President Rodney Nancarrow (OW1982) email rnancarrow@iprimus.com.au