Wesley tennis makes history
Wesley tennis made history this month with both the Girls and Boys First Tennis teams winning the APS Sport Premierships simultaneously for the first time.
---
The Girls First team were outstanding, remaining undefeated all season. On four occasions, they thrashed their opposition 16 sets to zero. This is the third Premiership the team has won in the past four seasons. We are extremely proud of this talented, passionate and hardworking group who strive to bring out the best in each other every time they step onto the court.

The Boys First team also had a remarkable season, winning the Premiership for the first time since 2006. When it counted and under immense pressure, the boys played their best tennis, defeating Scotch College and then Haileybury in the final round, winning 12 sets to four. The culture amongst the team has never been stronger, with all 12 boys in the squad attending every single match, regardless of whether they were scheduled to play or not.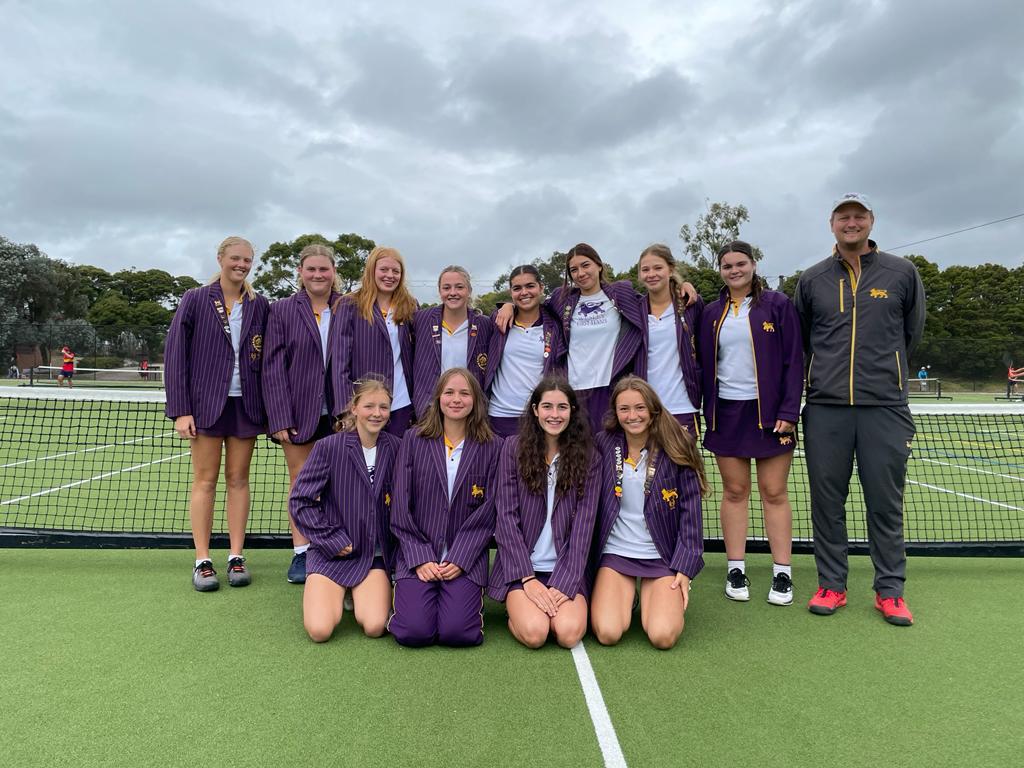 The Girls team was led by Captain Rhiana Karabasis and Vice-Captain Sienna Opray. The Boys team was led by Captain Oliver Andrews and Vice-Captain Aaron Moonsammy. We thank both captains for their tremendous leadership. We also congratulate Sienna Opray, Madeleine Wilson, Brooke Marshall, Nico Tremblay and Ben Van Twest on being selected for the APS Representative teams.

Reflecting on their win, captain of the Girls First team, Rhiana Karabasis, commented: 'The girls have not only shown commitment to the sport but an outstanding attitude toward their peers and coaches this season. I can confidently say that we gave our all at every training session, regardless of the stresses and challenges presented in everyday life. I would like to thank our wonderful coaches for their endless support and wisdom.'

'Tennis may be an individual sport but playing tennis for Wesley is definitely a team effort and winning the title means a lot,' said Oliver Andrews, Boys First Captain. 'The boys should be extremely proud of what we have managed to achieve this season and the strong culture we are building around Wesley tennis.'
Our dual Premiership wins are the result of years of hard work by all of the students and coaches involved. Wesley tennis has been fortunate to receive professional coaching over the past five years through their partnership with XSOAR Perform.
'Winning both the APS Girls and Boys First Premierships is a truly remarkable accomplishment and a momentous occasion in the history of Wesley Tennis,' said Tennis Head Coach, Lauren Breadmore (OW2001). 'I am especially proud of this dual Premiership achievement given I am a Wesley First Alumna and captained the Girls First Tennis team during my time at the College.'
Congratulations to all of the students, parents, coaches and everyone who contributed to this significant achievement in the history of Wesley tennis. We look forward to seeing you back on the court next season!