A true education – 25 years at Wesley College for the Nicholls family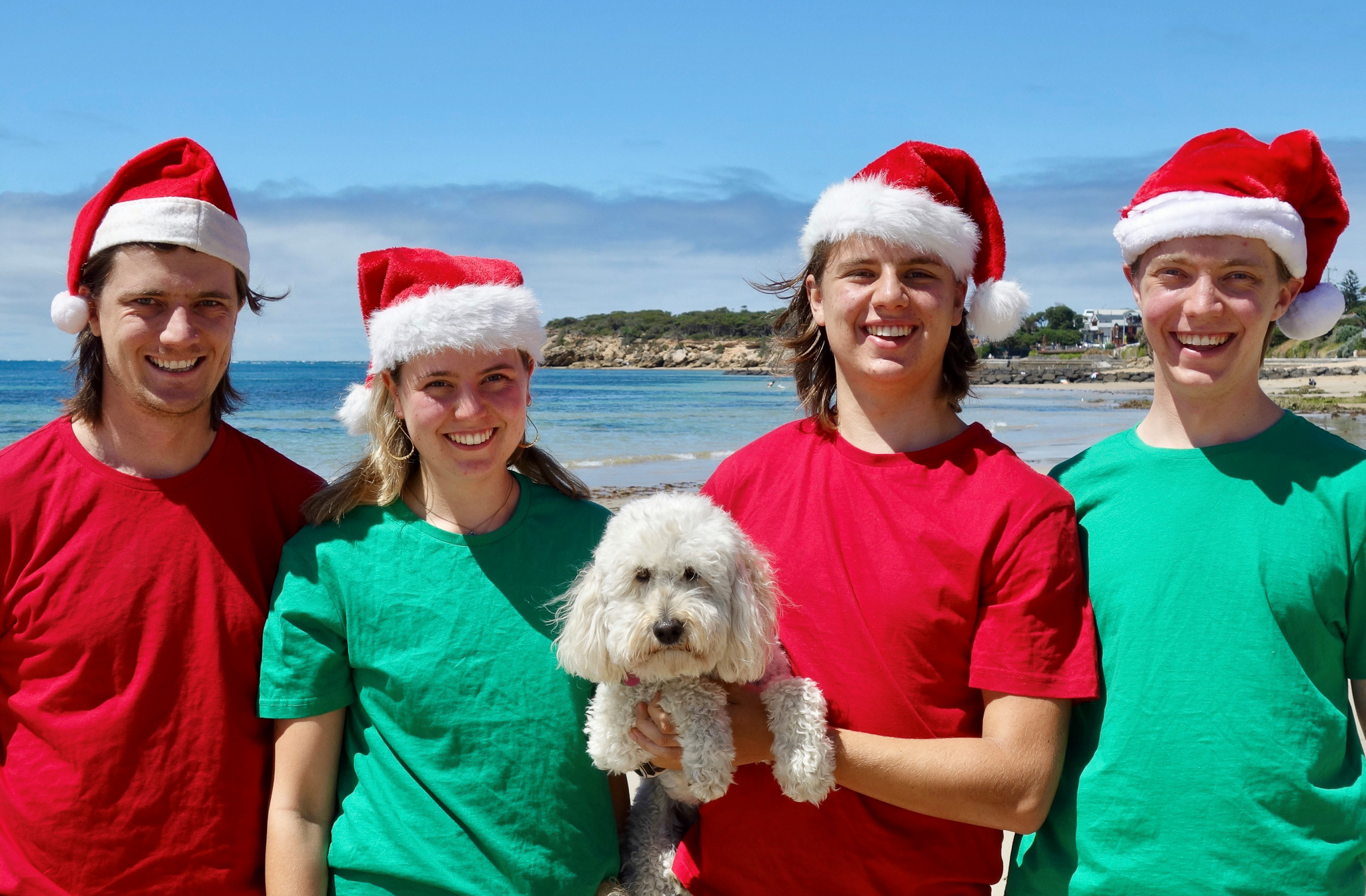 Our journey to Wesley began in 1995, with an introductory interview in a tiny office with Ms Kim Anderson. There was no St Kilda Road Junior School, but there was an architectural model. Kim Anderson was the reason that we chose Wesley.

What we learned in that initial meeting was this was a school that focused on the child. A place where every child would be encouraged to find things that bring them joy and a place where they would be challenged.

All four Nicholls offsprings, Zebedee (OW2011), Caspian (OW2016), Ainsley (OW2019) and Denzill (OW2021) attended Wesley at St Kilda Road full-time from 3-year-old Hutch to Year 12. In the Hutch, they learned that asking great questions matters, that their ideas were important and valuable and that you should grab every opportunity to learn and explore your world with confidence and determination.

Twenty five years later, all four have been lucky enough to make the most of many opportunities at Wesley: whether in the classroom, the music school, on the sporting field, Adamson Theatre Company, debating or in leadership positions. None of this was easy or effortless. All four have worked hard, practised and practised and shown the determination to succeed that frankly, often left me exhausted. Every week was punctuated by early mornings, late nights and so many busy weekends.
I am infinitely proud of my kids, but the thing that I most admire is not their individual achievements, but their collective care for each other. All four learnt in the Hutch, 'Let there be peace on Earth and let it begin with me,' and it remains a family touchpoint often said and referenced when needed.

For me, this has been demonstrated repeatedly over the past two challenging years; the independent learning skills and strategies that they developed at Wesley have helped our family to navigate the trickiest of times.

My lasting thoughts on Wesley would be that you can get there from here – whether it is to Oxford to study Physics and a PHD in climate modelling like Zebedee, or ANU Physics for Caspian, Melbourne University Mathematics for Ainsley and now Vet Science for Denzill.

The opportunities, the challenges, the successes and the joy of being a member of the Wesley community will be with our family forever.

Cressida Crossley
Wesley Parent 1997-2021