College snapshots
Which would you choose, a gold bar or a shovel?
Last month, Year 7 students from across the College were the first Wesley College cohort to worship in our newly renovated spiritual home, Wesley Uniting Church on Lonsdale Street.
For the past few years, our Year 7 Combined Chapel has taken place at St. Michael's Uniting Church whilst we awaited the completion of the extensive renovation. Students had the opportunity to see the place where Wesley College was conceived in the 1850s, and to share in the stories of how the founders of the College dreamed it could be an educational institution befitting the burgeoning colony.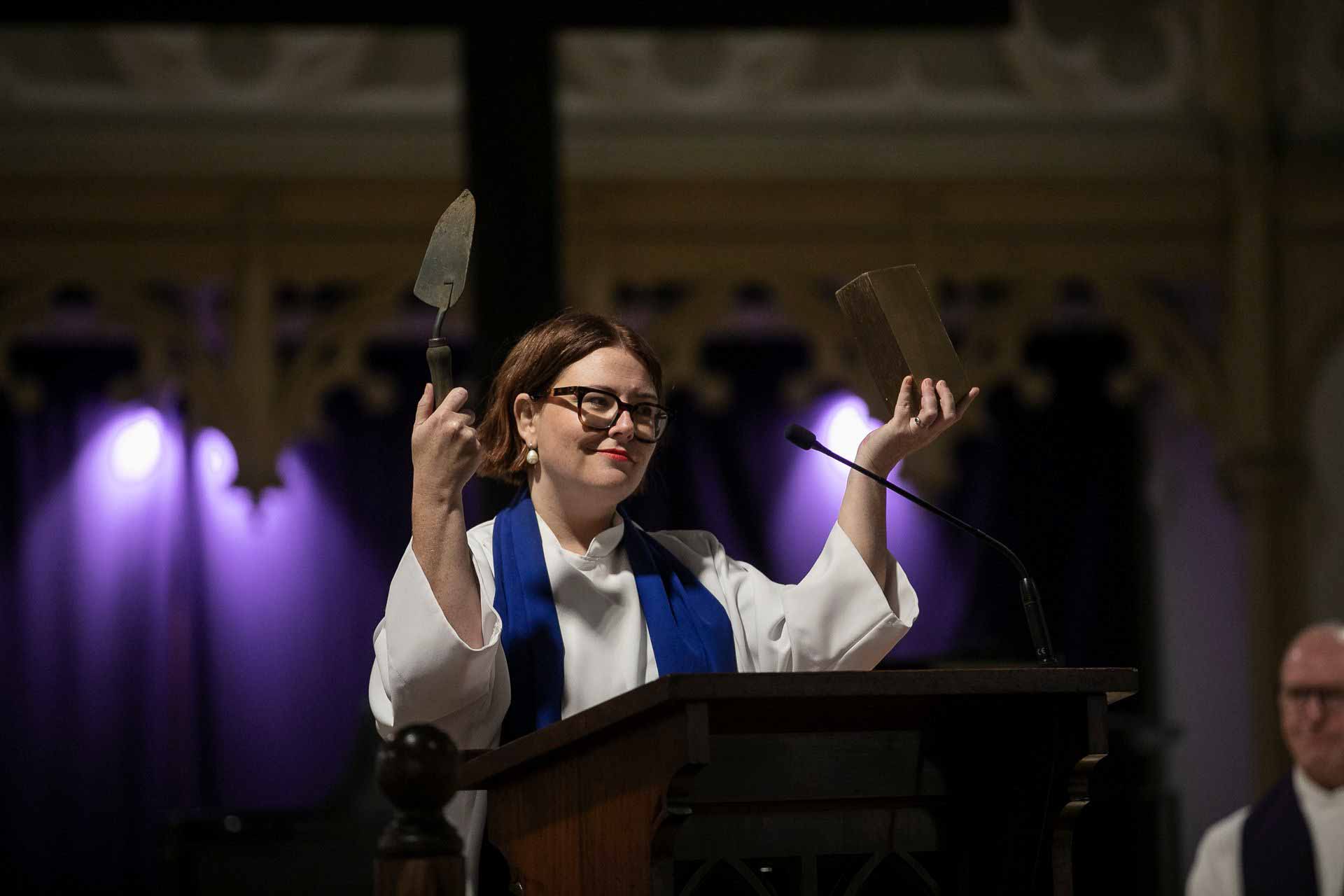 'Which would you choose, a gold bar or a shovel?' asked Pastor Kaylea Fearn, the Chaplain at Elsternwick Campus. Whilst most people who descended on Victoria during the gold rush chose to pursue the gold bar, Walter Powell, one of our College founders, chose to invest
in shovels.
Students heard that few of those who chose the gold bar struck it rich, but Powell amassed a fortune selling them the tools they needed to dig for gold. Walter Powell was the personification of our motto, Sapere Aude.
But it wasn't his daring decision to sell shovels that made him wise, it was what he chose to do next that set him apart. Powell did not then hoard his fortune for himself, but rather became the major benefactor of the Wesley College construction. His generosity and foresight were the catalysts for the educational opportunities we are afforded today.
Reverend Sally Apokis, St Kilda Road Chaplain, and newly commissioned Pastor Bradon French, Glen Waverley Chaplain, led our Year 7 students in reflection on what wisdom truly means, as our students begin their secondary education together. How special that they will together be the graduating Class of 2026.