Our new early learning playground
Learning through play is a vital part of your child's journey through school. Our play spaces go beyond 'swing, slide and climb.' Our recently refurbished outdoor play area at St Kilda Road ECLC provides increased access, safety, comfort and social participation for our youngest learners.
---
All children love to play. It is how they learn, explore the world, and express themselves. Active outdoor play is an important part of a child's day, so planning outdoor spaces and memorable outdoor activities are essential components of developmentally appropriate care. Vigorous physical play offers children a chance to spend time together in ways that are quite different from their play indoors. It offers children an opportunity to test their physical skills and abilities. It builds strength and coordination and stimulates the imagination as children engage in imaginative play or interact with natural materials and the scents, sounds and textures of the outdoors.
Recently our Early Childhood Learning Centre at St Kilda Road has undergone a significant refurbishment and renovation. Here we embraced a growing trend in the early childhood field moving away from playgrounds that emphasize manufactured equipment and play structures to the exclusion of other activities.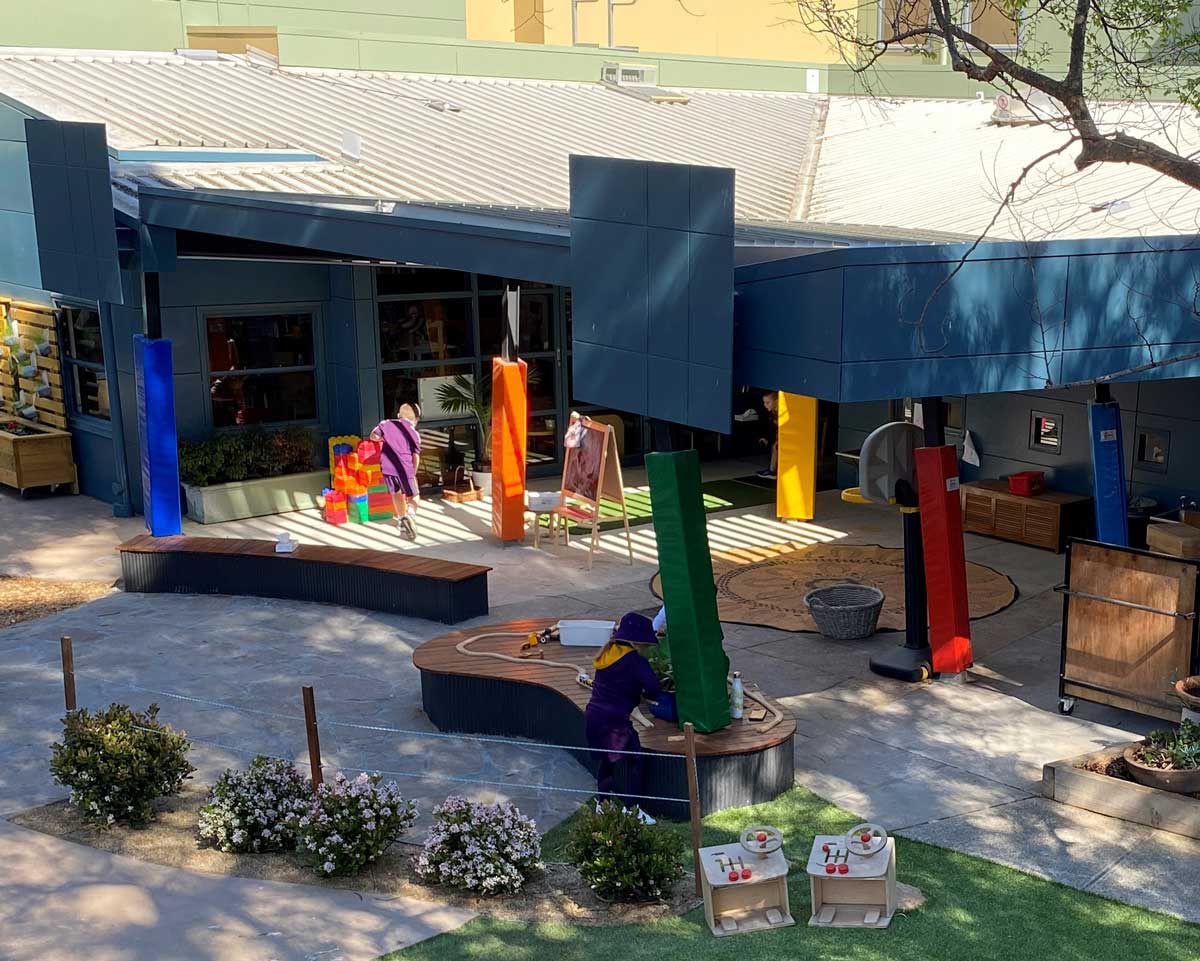 Great attention has been given to the use of landscaping and custom-built structures to create a more unique and multipurpose outdoor environment. Our outdoor play space is divided into distinct areas, both to ensure safety and to provide suitable locations for different types of play. It provides both sunny and shaded places, and a covered area so that children can get outdoors on rainy days or in the heat of a summer day.
Our children play various roles—from experimenting and interacting, or simply participating in the everyday tasks of home and community. Research has shown that children will bring their own expectations and experiences to play activities. So, in giving our learners an opportunity to play and explore this new yard we will continue to work with and support our learners to identify how they wish to engage with and play in the space moving forward. We are looking forward to welcoming everyone back to the Junior School soon and holding a grand opening, but in the meantime, we will enjoy the new space and have some fun learning!