Glen Waverley Early Childhood Learning Centre (ECLC) awarded ACECQA's 'Exceeding' rating
The Early Childhood Learning Centre (ECLC) at Wesley College's Glen Waverley Campus has recently been awarded the highest rating of 'Exceeding' national standards by the ACECQA.
---
The National Quality Standard includes seven quality areas that are important outcomes for children and which schools must address and manage. We are immensely proud to achieve an 'exceeding' result in all seven quality areas, reflecting the depth and quality of the program at Wesley College, Glen Waverley Campus.
This assessment is undertaken by ACECQA – the Australian Children's Education & Care Quality Authority who provide guidance, resources and services to support the Early Childhood sector to improve outcomes for children.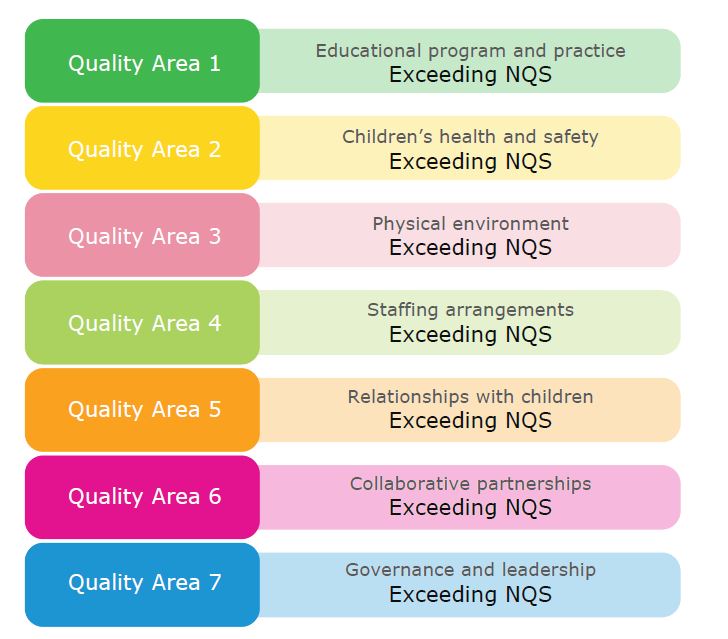 How do we do it?
Just like a graceful duck gliding across the water, seeming to move effortlessly about the pond with authority and purpose, while those little webbed feet are paddling along changing direction under water; adjusting, driving forward, working in a coordinated and purposeful manner – this analogy is testament to our Early Childhood teachers and co-educators working together to provide an outstanding educational experience for our young learners, every day.
The Glen Waverley Campus Early Childhood Learning Centre (ECLC) offers a nurturing environment for early learners aged three to four within a larger school setting. For us, the rating of 'exceeding' is reflective of:
an inclusive partnership with children, families, the school and the broader community
innovative practices focussing on pioneering continuous improvement in early childhood education
a sustained commitment to ongoing professional development of staff.
Much like the swimming duck, this occurs behind the scenes, which is the driving force in the learning that is undertaken at Wesley. We achieve this through critical reflection and ongoing analysis, questioning and thinking, which drive informed decision-making and continuous quality improvement to our teaching and learning practices.
The ECLC offers a nurturing environment for early learners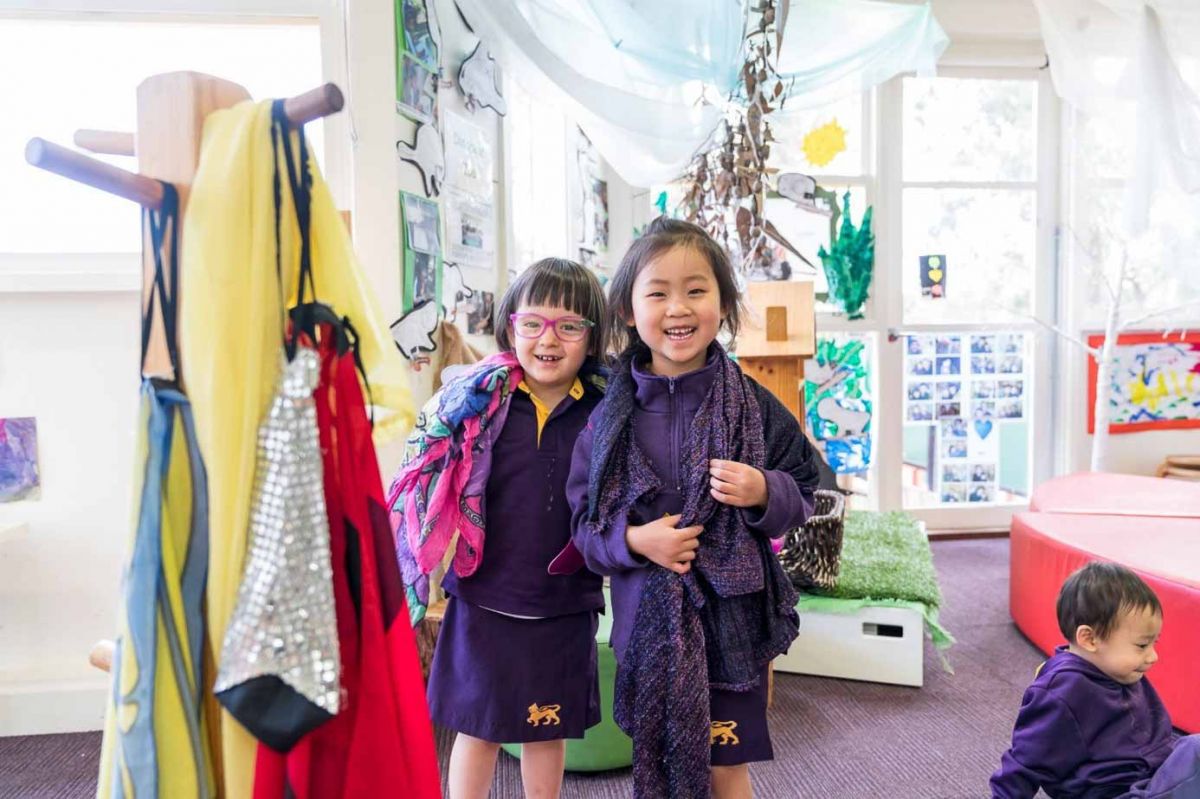 An inclusive partnership with our children and their families is crucial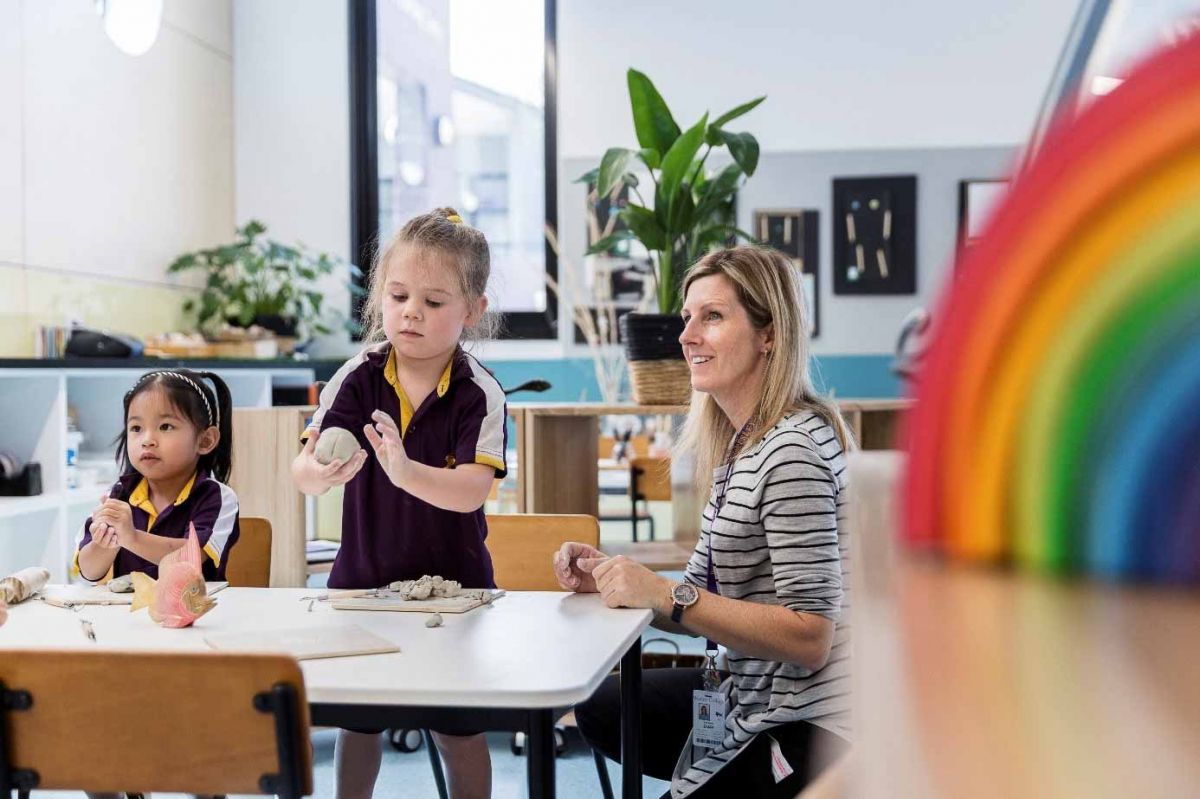 It's about children exploring their world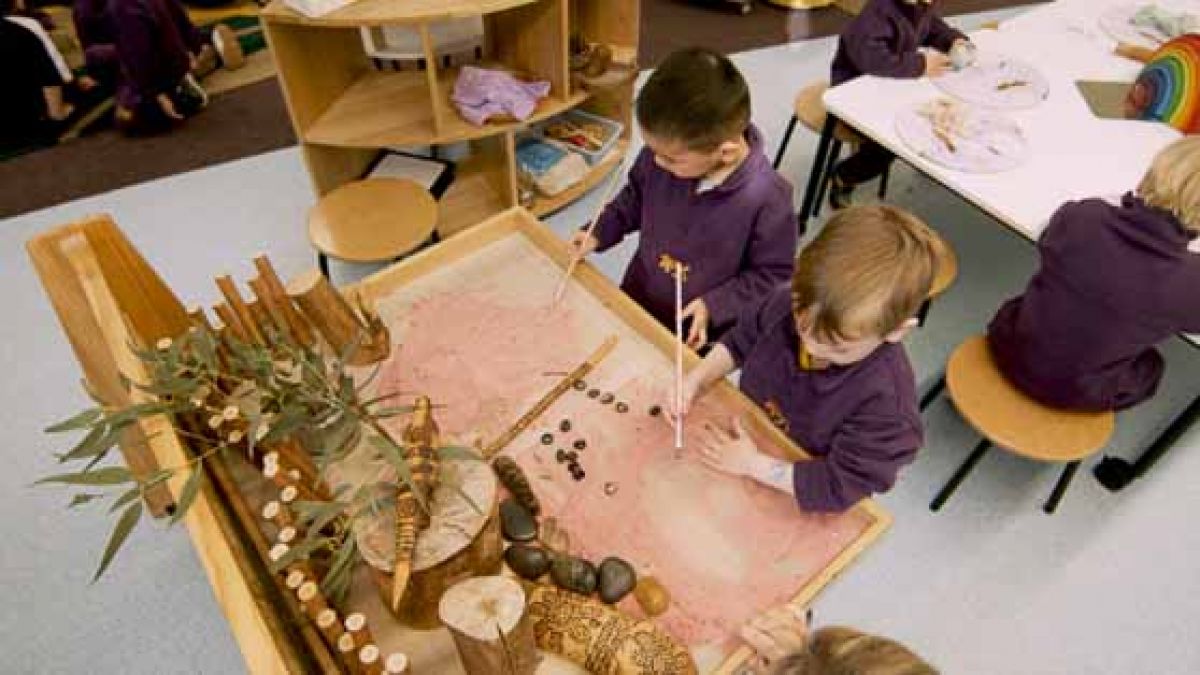 Play-based learning makes education more fun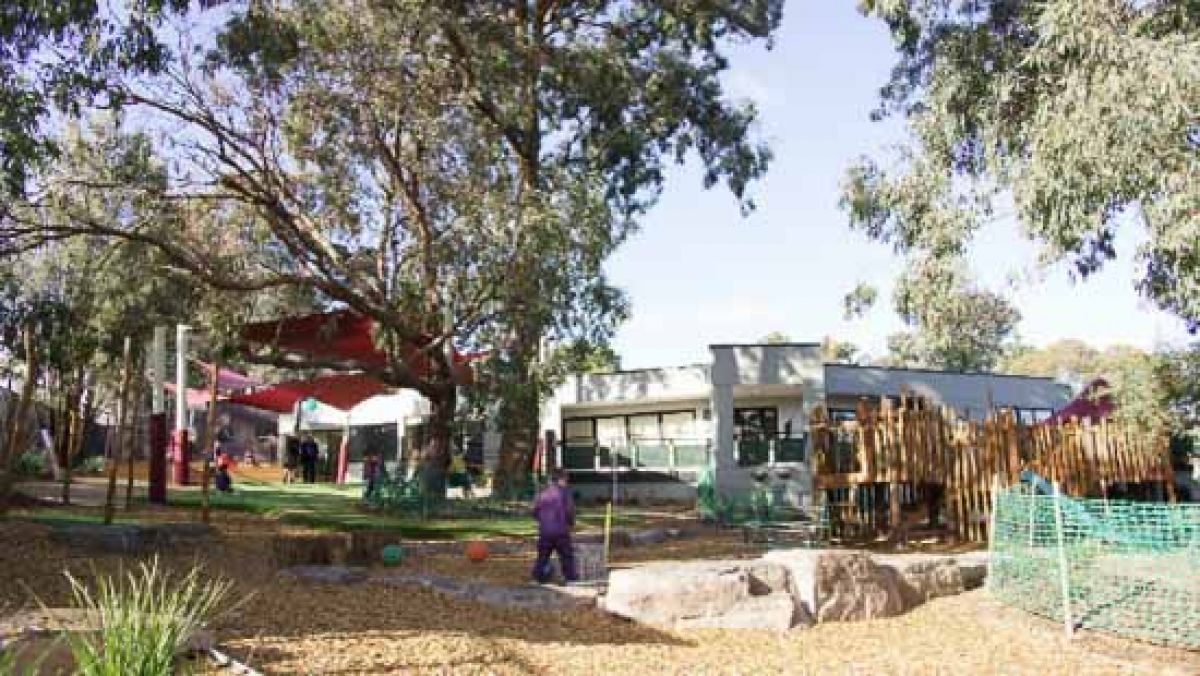 Our young learners making the most of the playground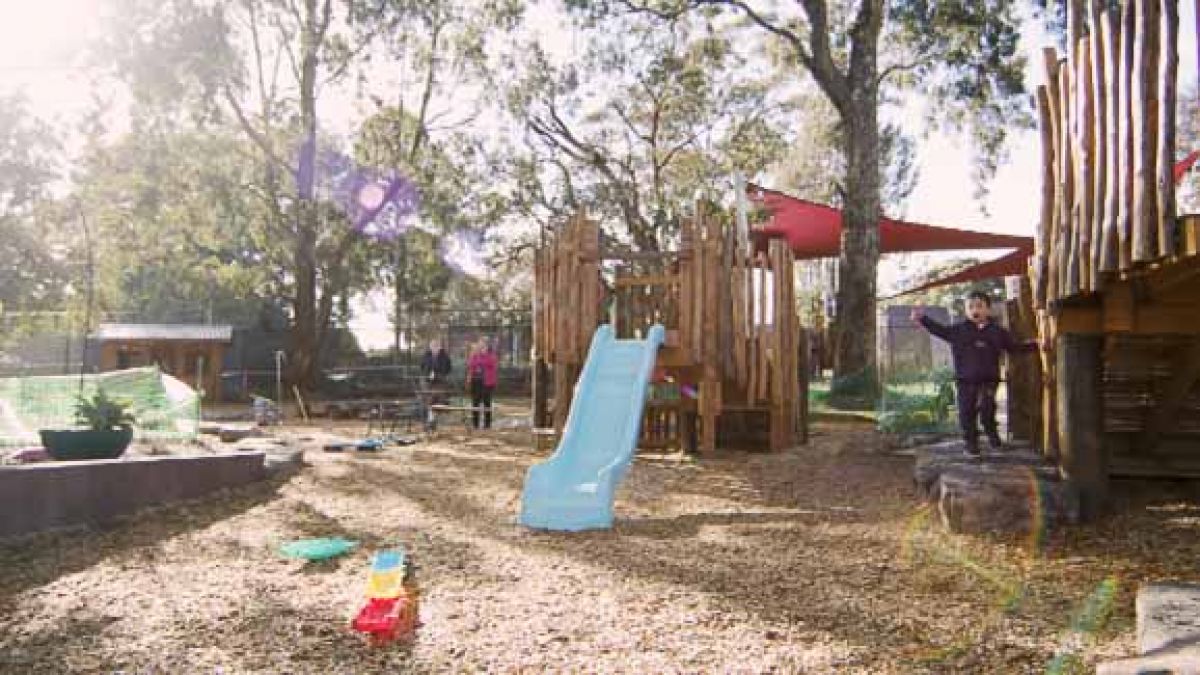 Our inclusive partnership with our community
Our strong partnership with families and the community founded on shared values and goals helps to shift thinking, shape ongoing practices, and foster a culture of inclusiveness and sense of belonging for all. You'll often find our parents volunteering to assist at swimming or perceptual motor program sessions, being part of our ECLC advisory board panel or offering support as class representatives.
The recently opened ECLC playground was developed in consultation with parents. This exciting new outdoor environment is an important site for both play and learning. It provides our early learners with sensory experiences, challenging activities, and opportunities for interactive play, imagination and independence.
'We couldn't be happier with our decision to commence Pavani's early learning years with Wesley College. From day one she has settled in with ease due to the nurturing environment and the close bond she shares with her educators. I admire how the educators support the children to develop their skills and display their personal creativity.' - Jaystina Dhimar
'What attracted me to the Glen Waverley Campus ECLC was the expansive outdoor, purpose-built play area combined with the teaching philosophy around play-based learning. These two factors allow children to let their imaginations run wild, which is so important in early years development. Having access to a large, secure, play area decked out with lots of props is a privilege in a large city. I am impressed by the teaching staff's flexibility, and willingness to adapt the program in response to students' interests.' - Meredith Zantuck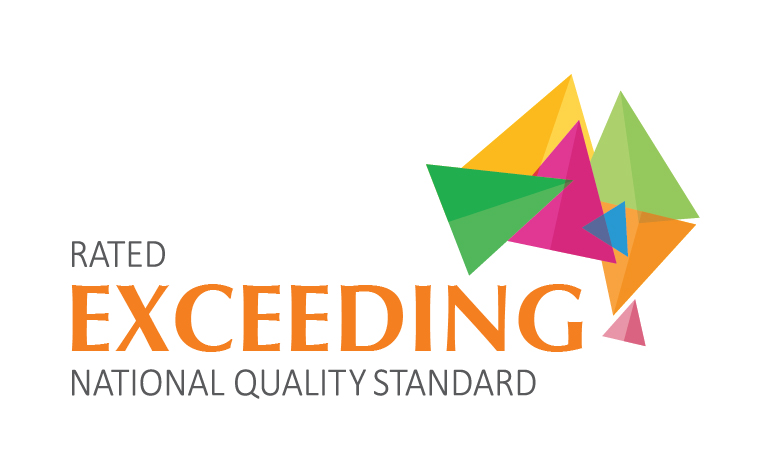 It is vital that play-based early childhood learning centres such as ours are assessed across a range of criteria to ensure the best quality education is offered to future generations of learners. One day these little ducks will take flight and lead us all, and with that in mind, an assessment rating of 'exceeding' is indeed something to celebrate.
We sincerely thank our ECLC staff for their hard work and commitment to professional standards that facilitated this result.
Find out more
Established more than 150 years ago, Wesley College has enriched the lives of thousands of students through its outstanding liberal, broad-based curriculum. Early childhood learning is offered at Wesley's three metropolitan campuses, Elsternwick, Glen Waverley and St Kilda Road. You can also book a campus tour or watch a virtual tour to learn more about the Wesley experience here.