Year 1 students took a trip to the museum – actually several museums – in one day. How? Through the magic of online learning, as Angela Renwick and Chad Neilson explain.
---
As team-teachers, we work closely to develop units of inquiry that enable our Year 1 students to explore and make sense of their world. One way we do this is through museum excursions. Museums ignite students' interest in and foster discoveries about historical and cultural artefacts. They provide experiences that enable students to explore their own perceptions about historical and cultural artefacts, and what they tell them about the world. By experiencing historical and cultural artefacts they learn, in essence, to make connections between things, their own lives and experiences, and the past and present culture in which they live.
Right now, of course, it's impossible to take a trip to the museum. The Melbourne Museum, Scienceworks, Immigration Museum, IMAX Melbourne and the Royal Exhibition Building remain closed until the end of June. What to do?
Use the home environment for learning
What we've learned from our own virtual classroom program is that the home is an incredibly rich learning environment. You can find fractions in glasses of water (and each sounds different when you tap them with a spoon), gardens crammed with minibeasts, and things to count and sort, from the spokes of a pushbike wheel to the milk carton lids in the recycling. We've been working with our students using all sorts of resources like these. Since a museum excursion was impossible when we began planning our 'Who We Are' unit of inquiry, it was a natural next step for us to ask our students to consider the historical and cultural artefacts they could collect at home that help them to understand who they are and their place in the world.
We weren't expecting our students to dig up the yard to unearth a Wurundjeri grinding stone or dust off a Cobb and Co Royal Mail coach in the garage. Rather, we wanted our students to think about the 'significance criteria' that curators use to determine which historical and cultural artefacts should be collected; and to think about how museum curators document those artefacts so that visitors can understand their context and meaning. In talking with our Year 1s, we didn't mention 'significance' or 'criteria' or even 'artefacts,' but we did talk about 'collection' and 'treasures' – after all, even the Melbourne Museum refers to its 'priceless treasures.'
We had two goals: to help our students understand the historical and cultural value of museum collections and to enjoy the experience of visiting museum collections.
Anushka's home-museum
Anushka Giertler's museum collection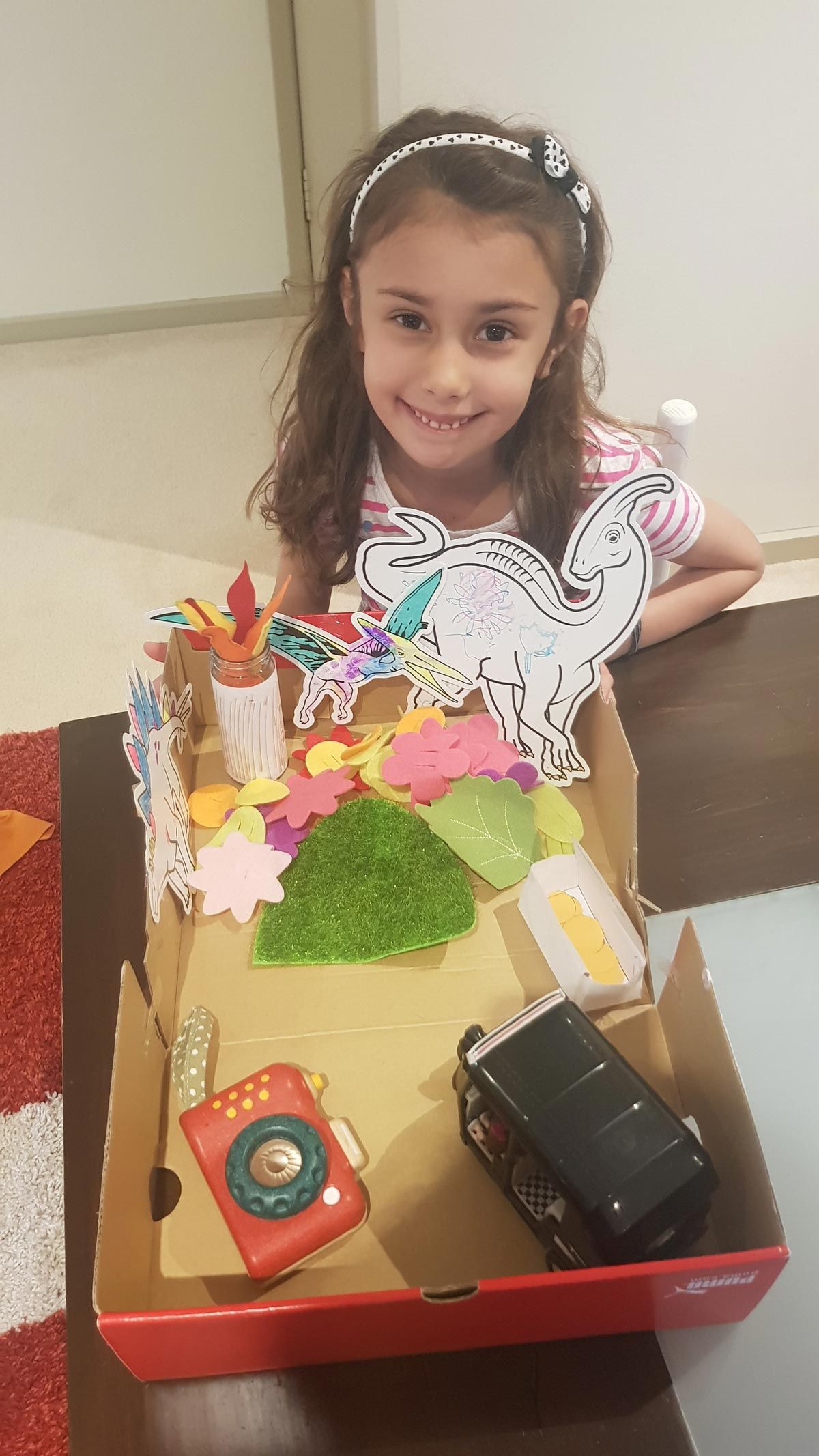 Aurora's museum
Aurora Rogers' museum collection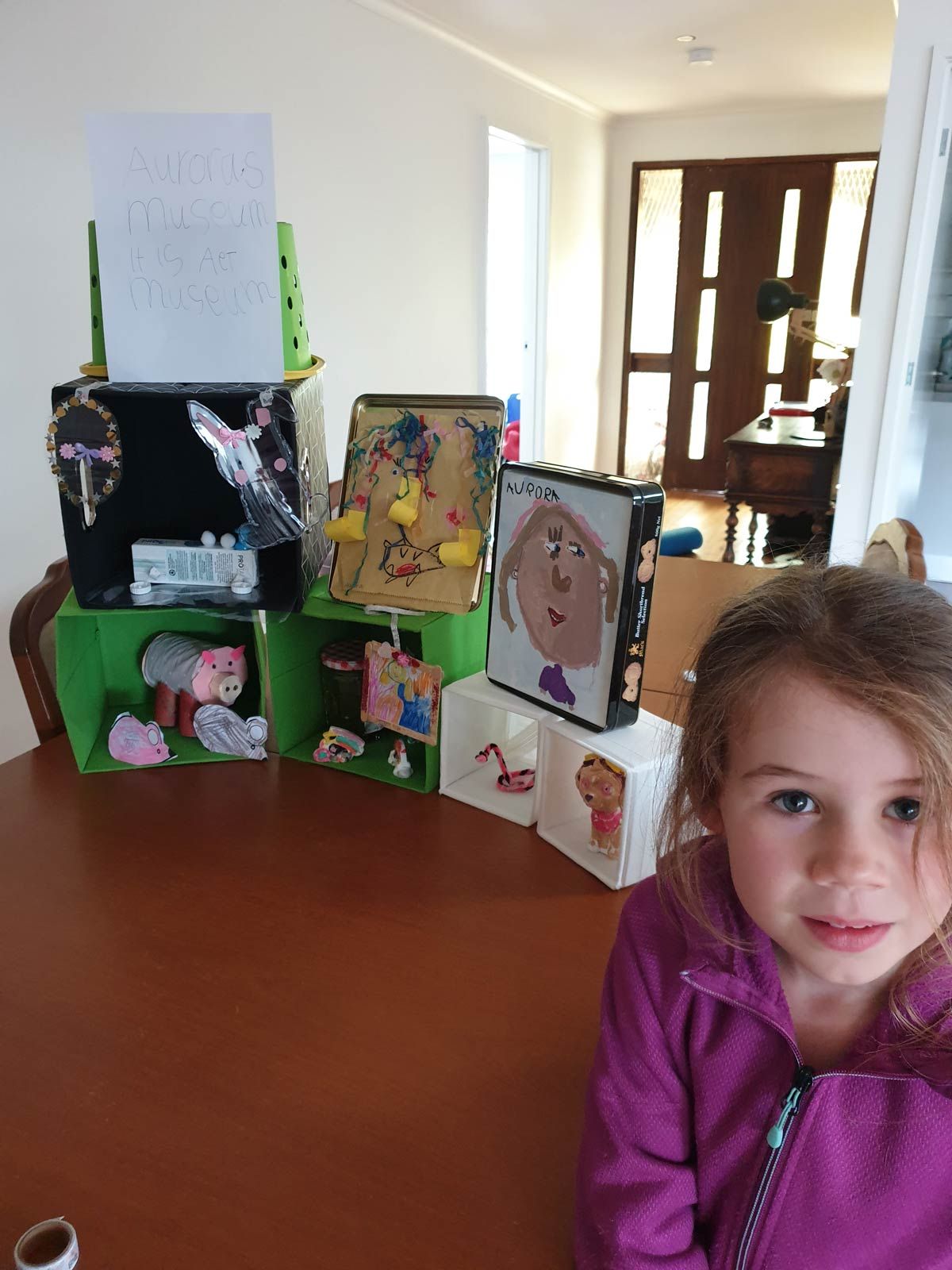 Austin's home-museum
Austin Yuan's museum collection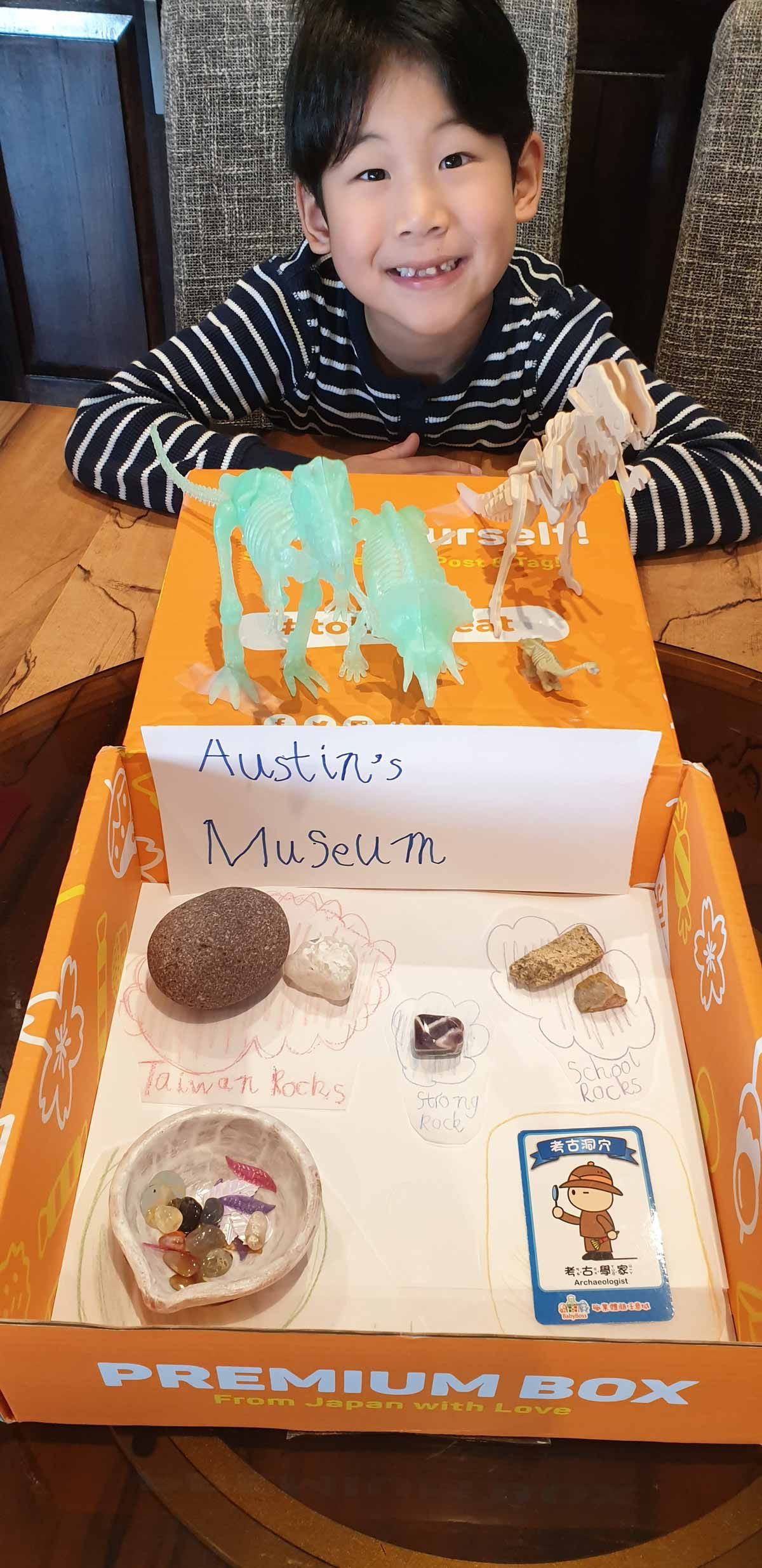 Charlotte's home-museum
Charlotte Bruning-Veal's museum collection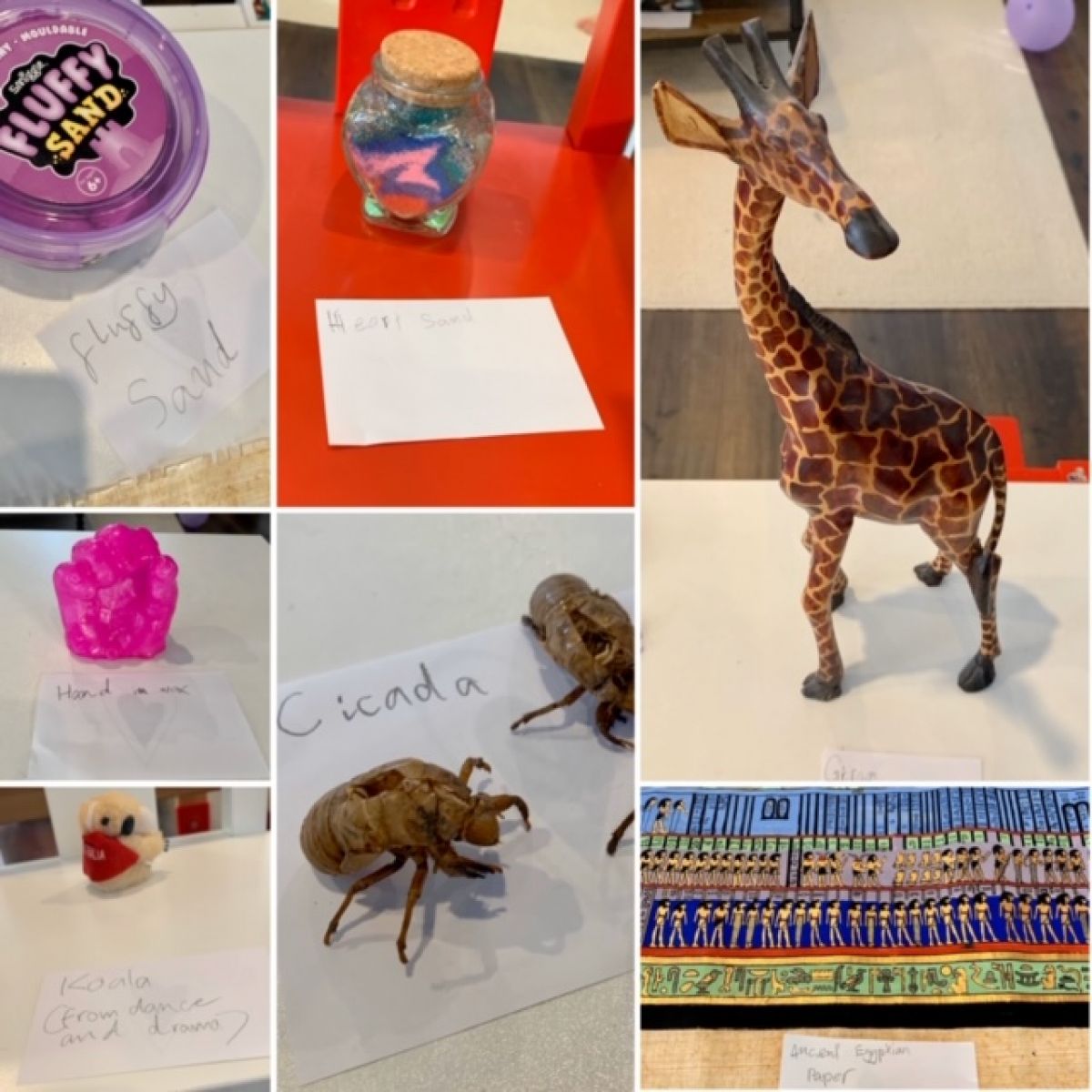 Ricky's home-museum
Ricky Vorng's museum collection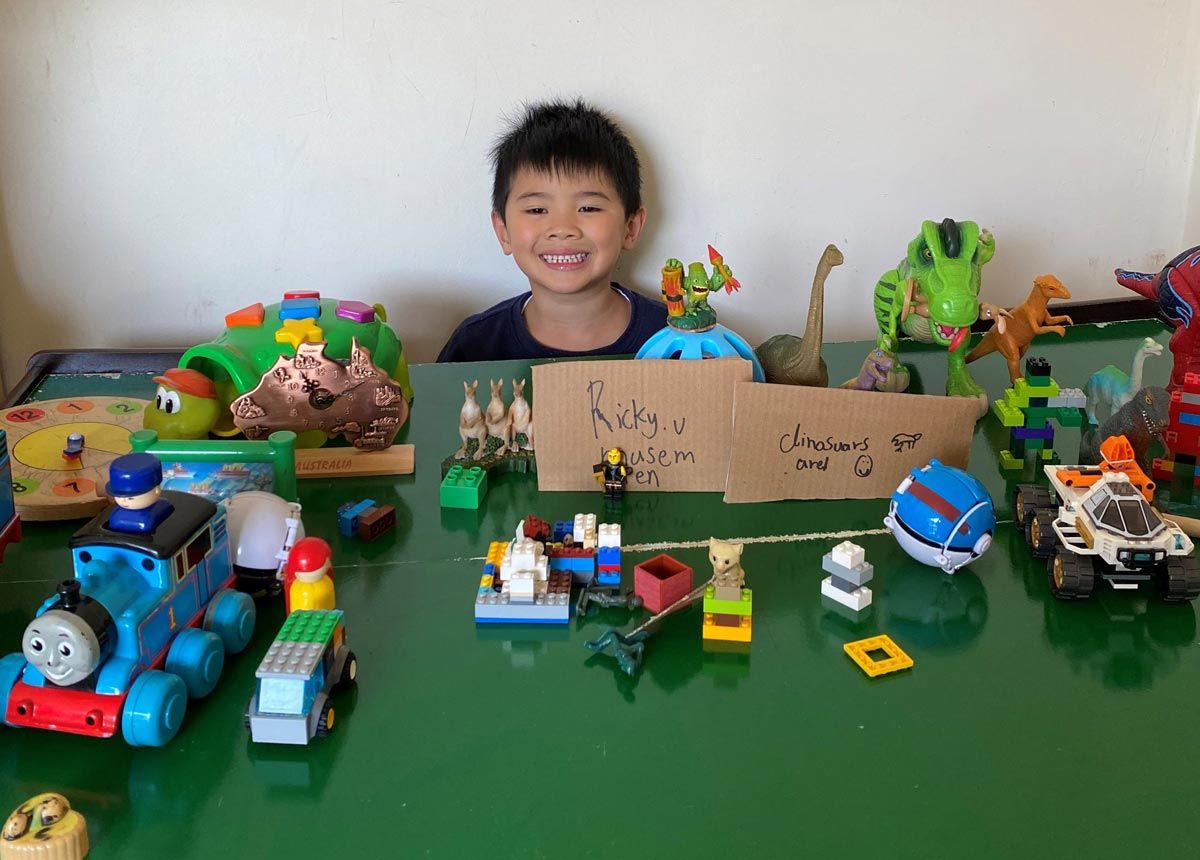 Safiya's home-museum
Safiya Huq's museum collection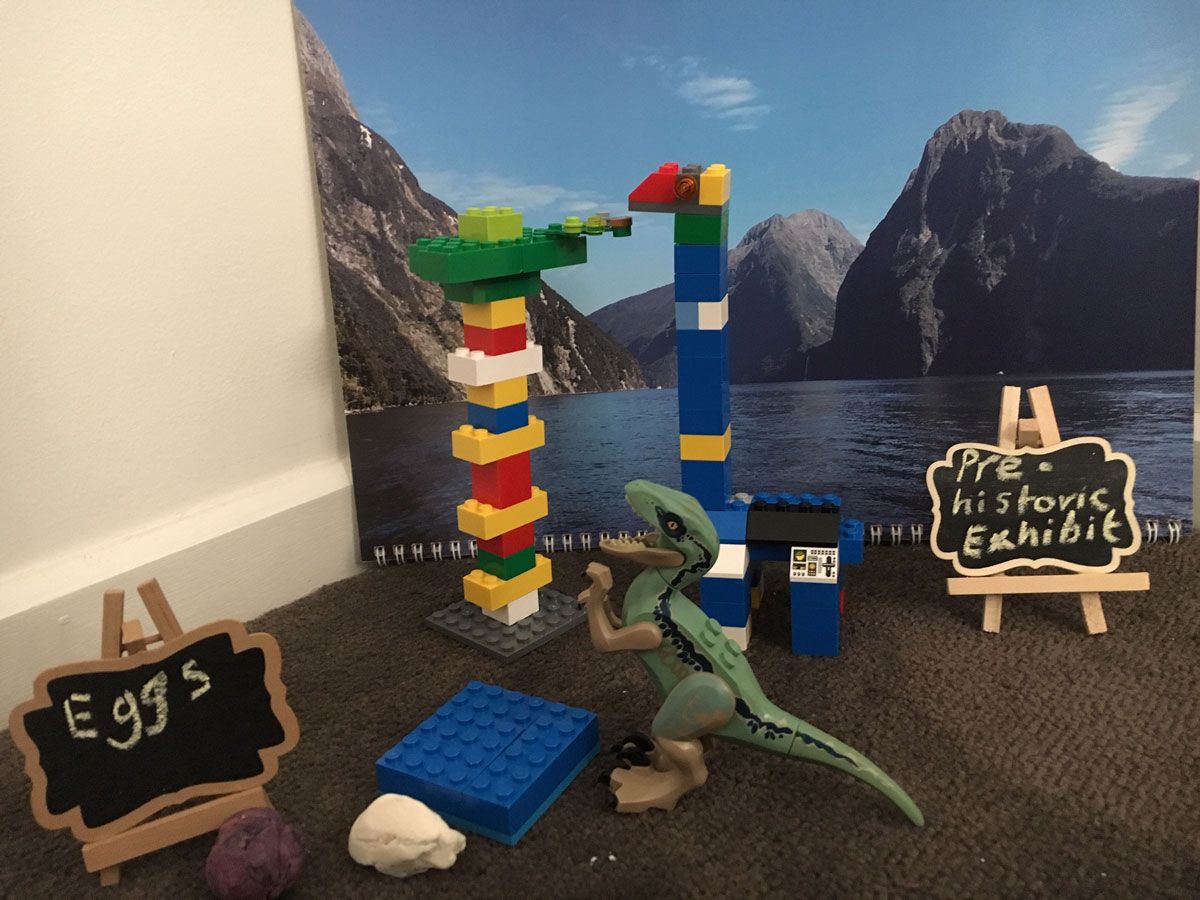 Creating a collection
Students located treasures that were special to them that they've collected over the years, curated them in a themed display using a showbox and labelled each treasure to describe and explain it. They then opened their museum, inviting family members to take a guided tour, and took a photo so they could share their collection online.
Visiting some collections
It was important that our students also had the opportunity to visit some collections, sharing photos of their museums on our WiSE page, so that they could see the kinds of artefacts and curatorial decisions of their peers. That's important because, as research published in 2014 has shown, students who visit museums show improvements in critical thinking, display stronger empathy and develop greater tolerance for the perspectives of others.
According to feedback from parents, the 'Who We Are' unit of inquiry not only engaged the children but also prompted their gratitude for the treasures they have at home. The experience for our students has had some additional benefits: it's made them agents in their own learning and it's enabled them to have a lot of fun.
Angela Renwick and Chad Neilson are Year 1 co-teachers at Wesley's Glen Waverley Campus.