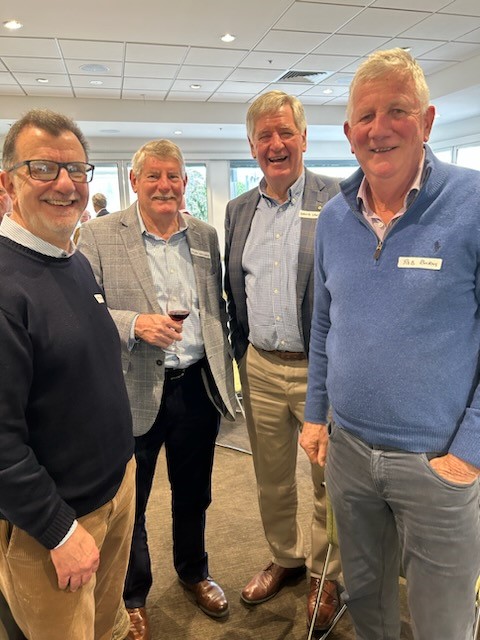 Tony Ayerbe, following his retirement from the army, joined the group and immediately became one of our most enthusiastic members. No doubt we told the same old stories each year and laughed at them just as hard, but it didn't matter, we were all enjoying ourselves and soaking up the camaraderie, nobody more so than Tony.
In fact, it was Tony who first moved us to a larger venue, namely the officers' mess at the St Kilda Road Army Barracks. Through the good graces of Field Rickards, we later progressed to the Faculty Club at Melbourne University and then, the reception rooms upstairs at Roger's favourite restaurant, Quaff in Toorak Village.
Sadly, after a long illness and only days before one of our lunches, Tony passed away. His brother Jack attended the lunch on his behalf and gave a heart-warming speech about Tony and his love of Wesley, our group of old boys and especially the lunch. He concluded by holding up a $100 note that Tony had given to him the day before he died, with instructions to put it on the bar for the 'boys to have a drink'.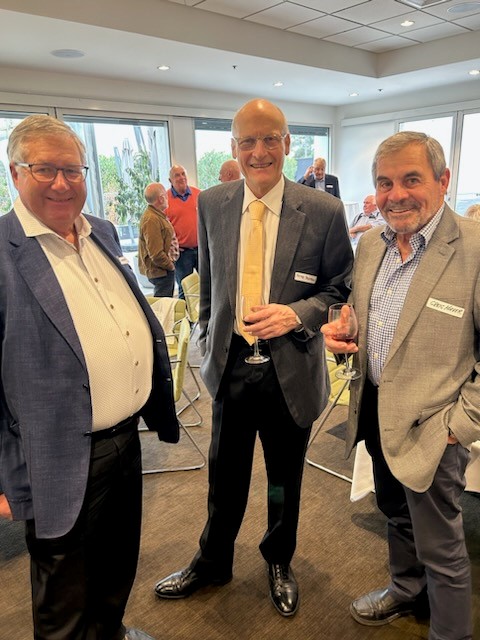 There weren't too many dry eyes in the room, and it wasn't long after that the lunch became known as the 'Tony Ayerbe Lunch'.
Our informal committee of Roger Mendelson, David Crow, David Kennedy and Graeme Johnson discussed our shared love of Wesley and our experiences while at the College. We pondered this for a while and decided to establish the Tony Ayerbe Bursary whereby we would, subject to all of the modern protocols, assist a student to complete their schooling at Wesley.
Through the generous financial contributions of many in our group, the Bursary has enjoyed some success and continues to grow so that it may be provided to students through the College's annual program.
We are all so grateful for the lifelong friendships made at Wesley and we encourage other year groups to consider building a network that might similarly establish support for future students to attend this wonderful College.
David Kennedy (OW1966)