Congratulations to the Class of 2019!
We extend our congratulations to the Class of 2019 students who have received their results. We are extremely proud that our students continue Wesley's tradition of academic success and achieve excellence in all areas of learning. This reflects our commitment to developing the whole student, by providing a true education through the principles of learning — to know, to do, to live with and to be.
In 2019, 348 students completed their Year 12 studies. 59% of our Year 12 students studied the Victorian Certificate of Education (VCE), and 41% studied the International Baccalaureate Diploma Program (IB DP).
Here are some highlights of their outstanding achievements:
The IB DP median ATAR was 93.40
The Wesley combined median ATAR for VCE and IB DP was 88.05
Three Wesley students achieved the highest possible ATAR of 99.95
41% of Wesley students attained an ATAR of 90.00 and above, placing them in the top 10% of the equivalent Year 12 cohort in Australia
Two thirds of Wesley students (66%) achieved an ATAR of 80.00 and above, placing them in the top 20% of the equivalent Year 12 cohort in Australia
147 perfect study/subject scores were attained across the VCE (VCE study score of 50) and IB DP (subject score of 7) cohorts
The combined percentage of VCE 40+ Study Scores and IB DP 6+ Subject Scores was 32%
99% of students received a first round tertiary offer.
Our 2019 College IB DP Duces, Lucy Poole, Zetian (Jacky) Lyu and Natasha Stonehouse-Melke, received a perfect IB DP score of 45, which is equal to the highest possible ATAR of 99.95.
Our 2019 College VCE Dux, Dexian Zhu, achieved an ATAR of 99.65. A special congratulations also to VCE students Oliver He, Gabriella Klonis and Juliet McBurney, who all achieved an ATAR of over 99, placing them in the top 1% of students in Victoria.
Class of 2019 student reflections
Lucy Poole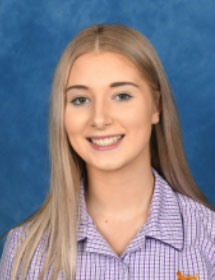 IB DP, ATAR 99.95
I was fortunate to have many opportunities and experiences at Wesley. The sports program is plentiful, and I participated in fascinating camps, volleyball, debating and leadership opportunities in my role as School Captain. I found cocurricular activities to be a refreshing balance to the academic demands of Year 12.
I planned my study schedule, which was invaluable for maintaining balance in Year 12. I knew when I should be studying, what I should be doing, and how long it should take. This meant that when I wasn't studying, I didn't feel guilty. I was fully focused when I studied and completely relaxed when spending time with friends or on cocurricular activities. Detaching academic activities from other aspects of my life helped me to stay motivated and on top of my studies.
This year, I plan to study Medicine or Biomedicine at university. I aspire to become a doctor, so I'm looking forward to the journey I take to get there.
Oliver He
VCE, ATAR 99.35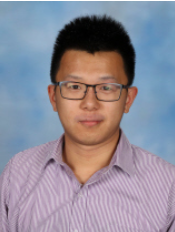 In undertaking the VCE, I found that achieving a balance between study and leisure was particularly important. In the weeks leading up to the final exams, I took time out to relax and have fun through activities such as playing golf with friends.
My favourite memory from my time at Wesley was the Physics tour to the headquarters of the European Organization for Nuclear Research, or CERN, in Geneva. It was an incredible privilege to be able to visit the world's leading physics research institute with my classmates. We visited the underground Large Hadron Collider and met many leading scientists working on the most complicated and fascinating theories in the universe. It was truly a once-in-a-lifetime experience.
In 2020 I plan to study a Commerce Degree at the University of Melbourne, after which I hope to pursue a career in the actuarial field.
Natasha Stonehouse-Melke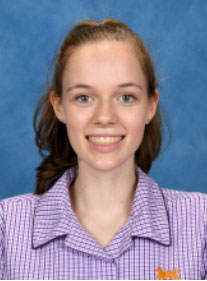 IB DP, ATAR 99.95
I am extremely grateful for the amazing support of my teachers, family and friends.
At Wesley, each student, girl or boy, is presented with the same opportunities and encouraged to excel. Learning in a coeducational environment exposes you to a range of perspectives, provides a dynamic classroom environment and allows you to become a more open-minded individual.
In Year 12, I was part of the debating team, led first violins in the school orchestra, played hockey and was also involved in the school musical. I wanted to continue as many cocurricular commitments as I could, enabling me to explore my passions outside the classroom, de-stress and develop organisational skills that were invaluable when approaching my final exams.
This year, I plan to study a Bachelor of Arts at The University of Melbourne, majoring in Psychology and Criminology and while I'm not sure where my future will take me, I would love to work in applied psychology or a psychology research setting.
Juliet McBurney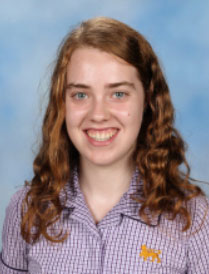 VCE, ATAR 99.15
During my six years at Wesley, I was always involved in sport, and was the Cross Country Captain and Athletics Vice Captain in my final year. Establishing a routine in Middle School, of sport and study, helped me balance the demands of study in Senior School.
I really appreciated the traditions at Wesley, like the school songs and assemblies, and annual events such as the Head of the River and APS Athletics Day. All in all, Wesley has been a 'true education' and I feel prepared and look forward to the challenges which lie ahead.
I will be going to Monash University to study a double degree in engineering and commerce and will be continuing to develop my running. I'm hoping to return to Wesley and coach some students!
Jay Foster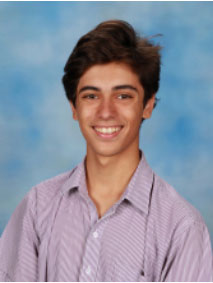 IB DP, ATAR 99.60
The thing that will stay with me the most about my time at Wesley is the community. Classmates, friends and teachers surrounded and supported me throughout my three years at Wesley and I found friends who welcomed me and helped me grow. They made the experience exciting and somewhat unpredictable, and undoubtedly resulted in my own enjoyable and unique high school experience.
From student mentoring, debate and public speaking to various community service projects, I was involved in numerous cocurricular activities. Participating in the Public Questions Society (PQS), and later becoming the PQS Prefect, helped introduce me to new Wesley students and furthered my understanding of global contemporary issues.

In 2020, I plan to continue my academic studies by moving straight into a degree in economics and commerce, potentially at a university in the U.S or here at the University of Melbourne. Long term however, I am uncertain as to what the future holds, but hope to continue exploring my academic interests in economics in the world of business and finance.
Gabriella Klonis
VCE, ATAR 99.35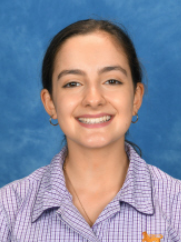 Throughout my final years, I received a significant amount of support from my teachers, peers and family. My teachers were extremely supportive throughout my entire schooling experience and were always available for assistance – even outside school hours. The supportive learning environment at Wesley enabled me to reach the goals I had set for myself.
As a very active individual, exercise was one of the main mechanisms by which I maintained a healthy mindset in Year 12. To enable free time, I ensured that I studied effectively by abstaining as much as possible from the use of my phone and social media.
My experience at Wesley provided me with the chance to form wonderful memories and friendships that will remain close to my heart forever. The coeducational environment allowed me to socialise with a wider variety of people, and tackle challenges with the assistance of people with different perspectives. To the Class of 2020: continue to believe in yourself and remain optimistic, as everyone is capable of achieving their goals with a positive mindset.
In 2020 I am planning to go straight to university, hopefully to study a double engineering and law degree at Monash University.
Michael Yang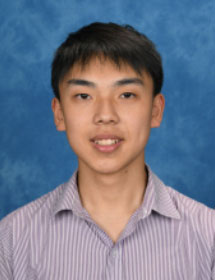 VCE, ATAR 98.80
When I first arrived, I felt very fortunate to join Wesley's English Language Preparation Program (ELPP) classes. It created an environment for us as international students to build a strong foundation in spoken and written English. It also helped me adapt to the schedule of the school before joining regular classes. In my opinion, ELPP is an essential part of the experience for new international students.
What I liked most about my Wesley experience was the sports. I joined the table tennis team in Year 10 and I've made so many friends through sport over the past three years. I played in the Firsts team for Wesley and it was an honour to represent our school.
In 2020, I'm going to study a Bachelor of Commerce majoring in Actuarial Studies at The University of Melbourne, aiming to be an actuary or an investment banker in the future.
Emily Calabro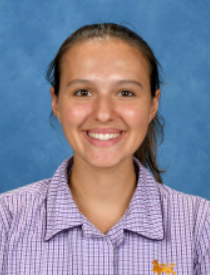 IB DP, ATAR 99.25
One of my favourite things about my school experience was being able to try new things. I wanted to make the most of the opportunities, especially during Year 12, and I took part in the school musical, choir, swimming and tried water polo for the first time. I was also the Environmental Sustainability Prefect and volunteered at my local animal shelter on Saturday afternoons.
I was fortunate to have an amazing support system including my family, friends and teachers. I cannot express the amount of gratitude I have for those who supported me during 2019.
I am excited for my future. I'm planning to pursue medicine at university and, in the long term, to become the best doctor I can possibly be. In addition to my tertiary study plans, I am also extremely excited to be adopting a dog in 2020.
The best advice I could give the Class of 2020 is have a goal, focus and work hard to achieve it. Year 12 will be challenging at times, but if you give it 110%, in the end, it will all be worth it.
---
Tertiary destinations
Many of our Year 12 students have received their first choice university offers from Melbourne's top universities. Over 58% of our 2019 graduates went on to attend the University of Melbourne and Monash University, reflecting the high academic standard of teaching and learning at the College.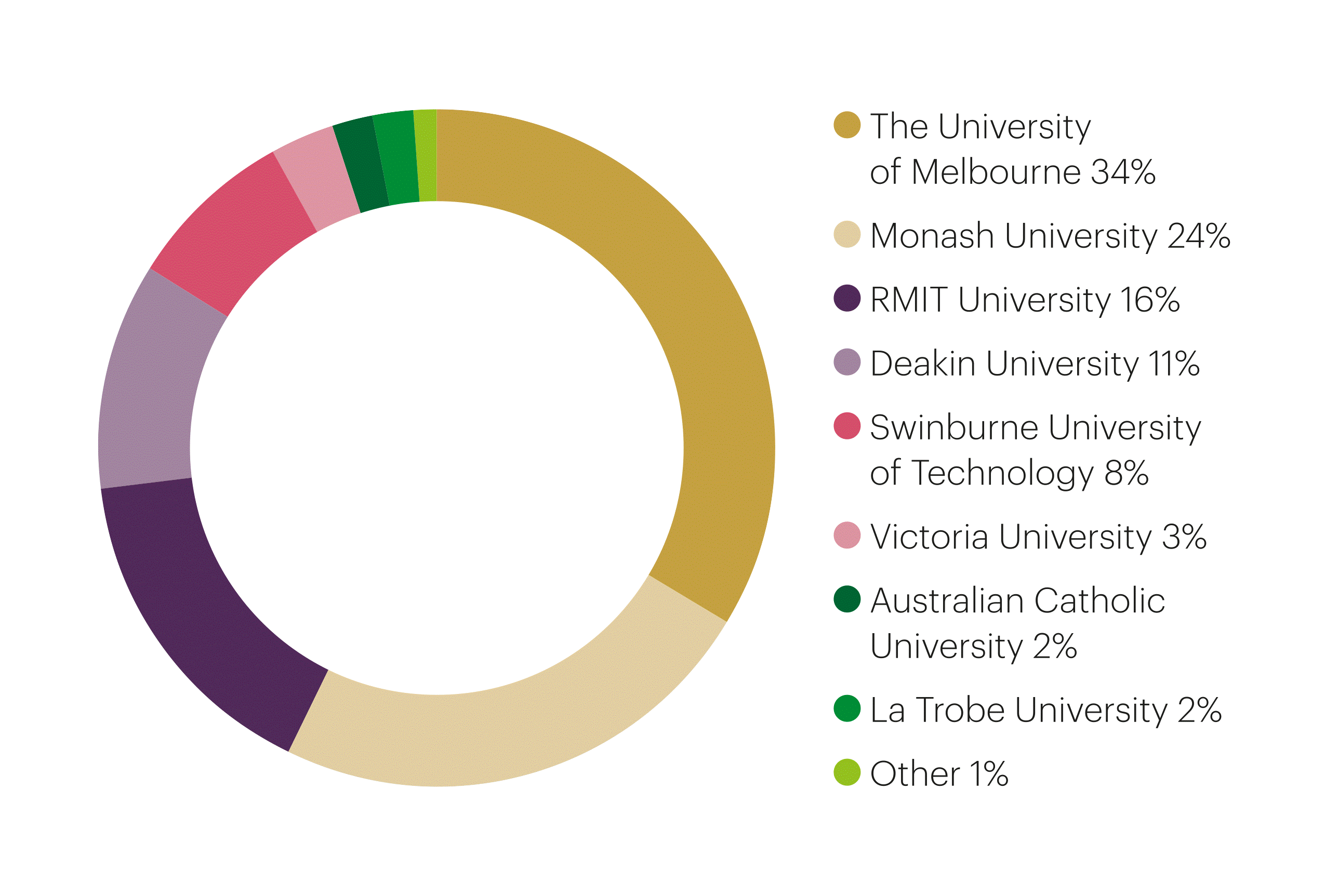 Tertiary destinations of the Class of 2019 (domestic students)
Fields of study
The Class of 2019 graduating students are pursuing a diverse range of fields, reflecting their unique talents, interests and capabilities.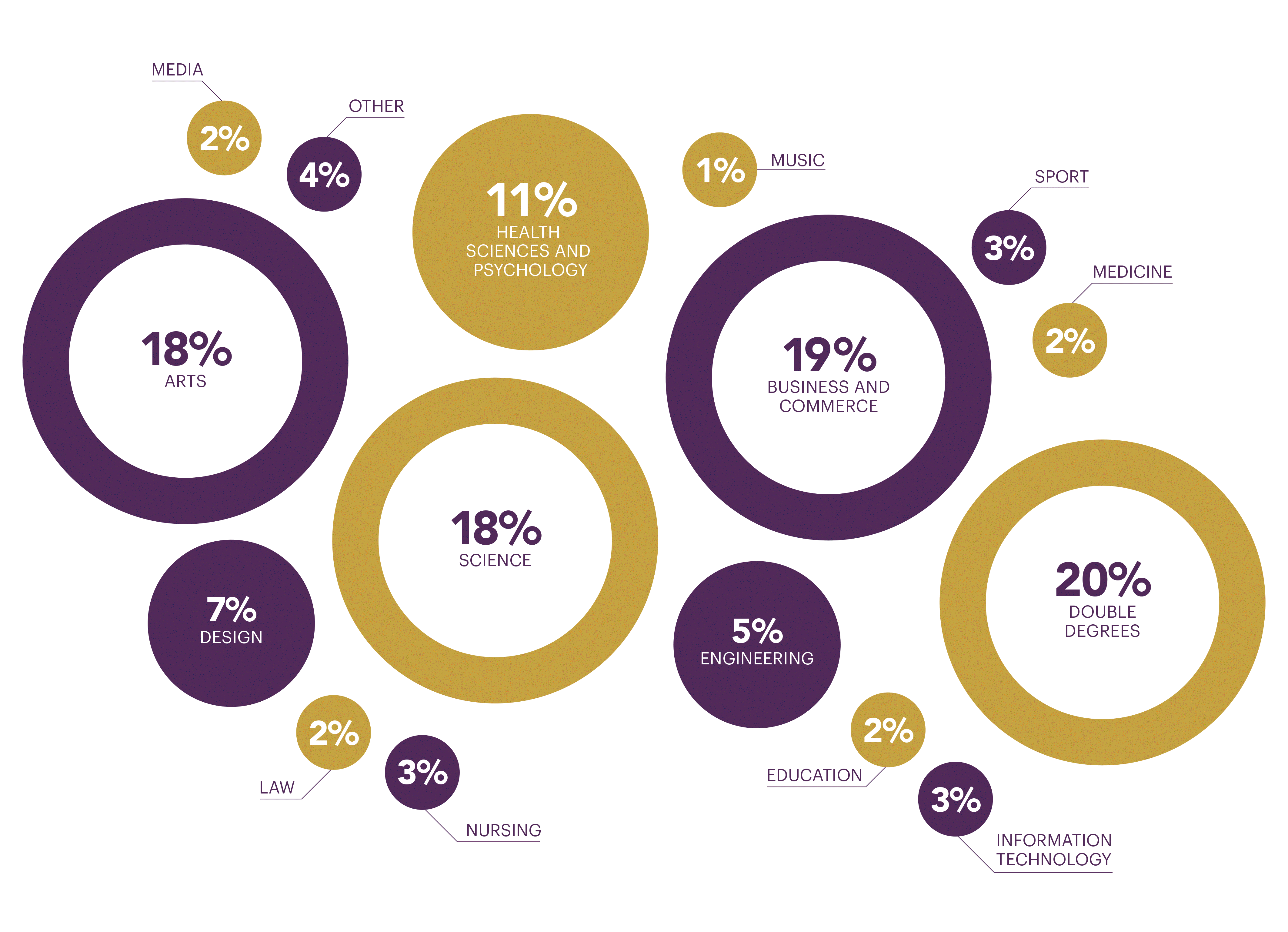 Fields of study chosen by Wesley College Class of 2019