Class of 2022 Academic Results
As a leading coeducational open-entry school, we are immensely proud of the achievements of our Class of 2022 VCE and IB Diploma Program graduates. They exhibited courage, adaptability, resilience and optimism, particularly as they navigated periods of lockdown and remote learning. Through their diligence and determination, the Class of 2022 has continued Wesley College's long tradition of academic achievement.
The Class of 2022 IB and VCE results are shared below as a celebration of academic success:
5 students gained the highest possible ATAR of 99.95
The median IB DP ATAR is 96.25
32.7% of 2022 Year 12 students achieved an ATAR of 90 or above, placing them in the top 10%
61.7% of 2022 Year 12 students achieved an ATAR of 80 or above, placing them in the top 20%
Duces
We are delighted to congratulate our Duces on their incredible achievements.
Glen Waverley Campus Duces:
Oliver Nassau (IB DP, 99.95)
Madeleine Groves-Crawford (IB DP, 99.95)
Fanyun (Eva) Fei (IB DP, 99.95)
Andy Dai (IB DP, 99.95)
Jorja Jackson (VCE, 97.95)
St Kilda Road Campus Duces:
Liam Quach (IB DP, 99.95)
Patrick Leong (VCE, 99.9)
---
Tertiary Offers
99% of Year 12 Wesley students from the Class of 2022 achieved a first-round University offer. Over half of the cohort accepted offers into the University of Melbourne and Monash University. They have entered a diverse range of fields, reflecting their unique talents, interests and capabilities. In whichever field they choose, we have every confidence in what they will go on to achieve. We wish them all the very best as they start the next stage of their journey.
Fields of Study
Tertiary Destinations
---
Class of 2022 graduates reflect on their final year
Celebrating the Class of 2022 - Mollie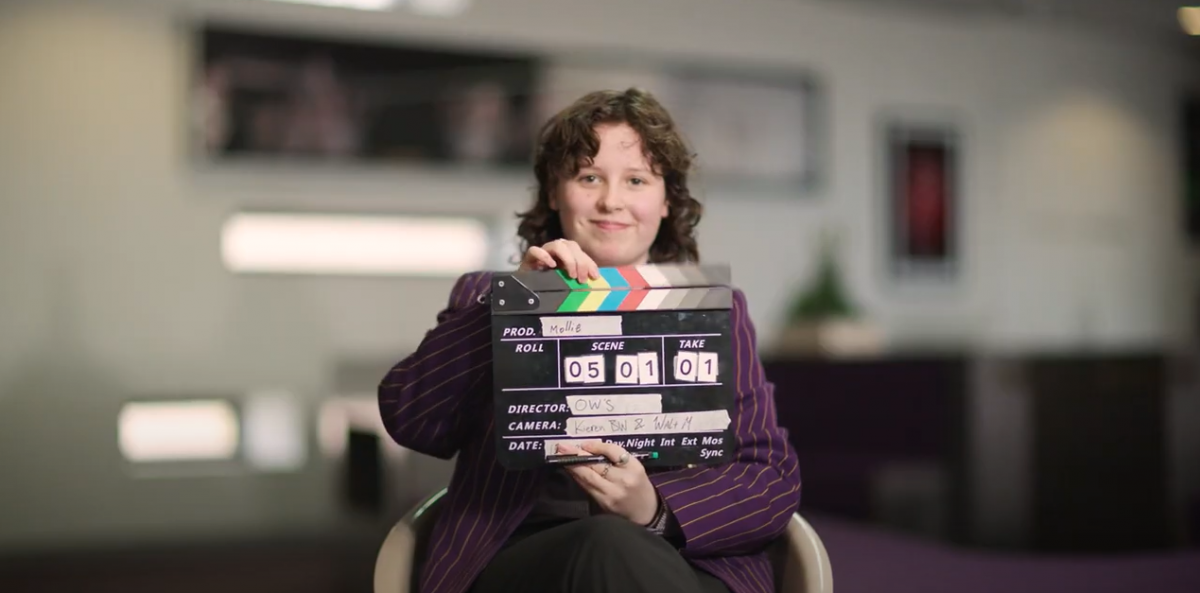 Celebrating the Class of 2022 - Jas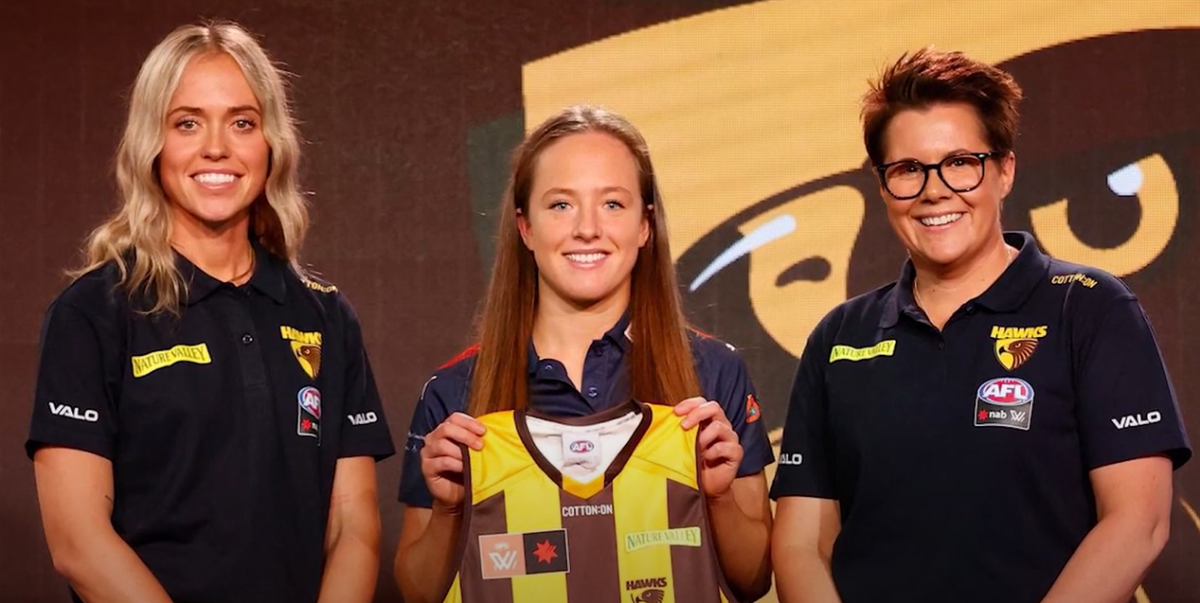 Celebrating the Class of 2022 - Milly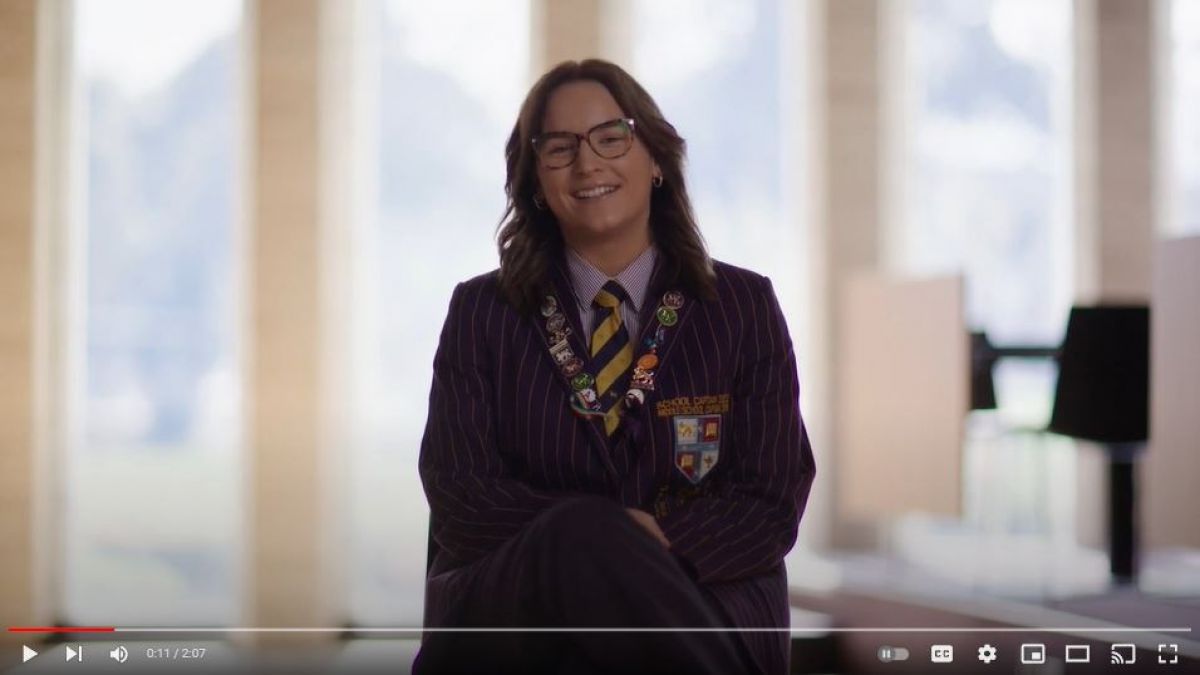 Celebrating the Class of 2022 - Silas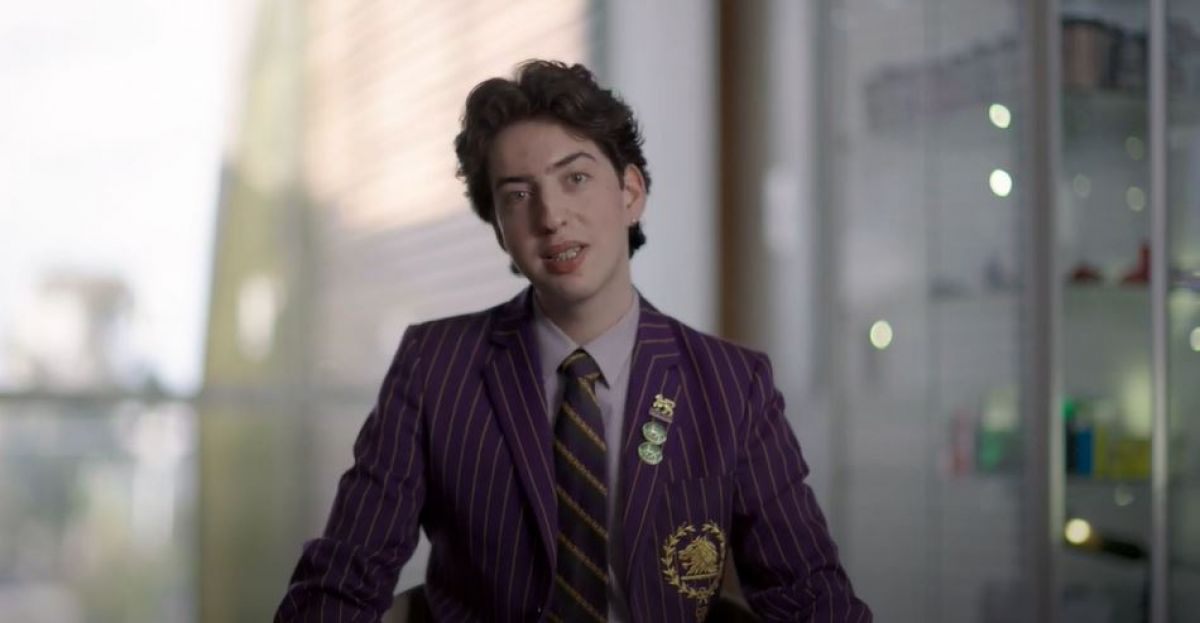 Celebrating the Class of 2022 - Zoe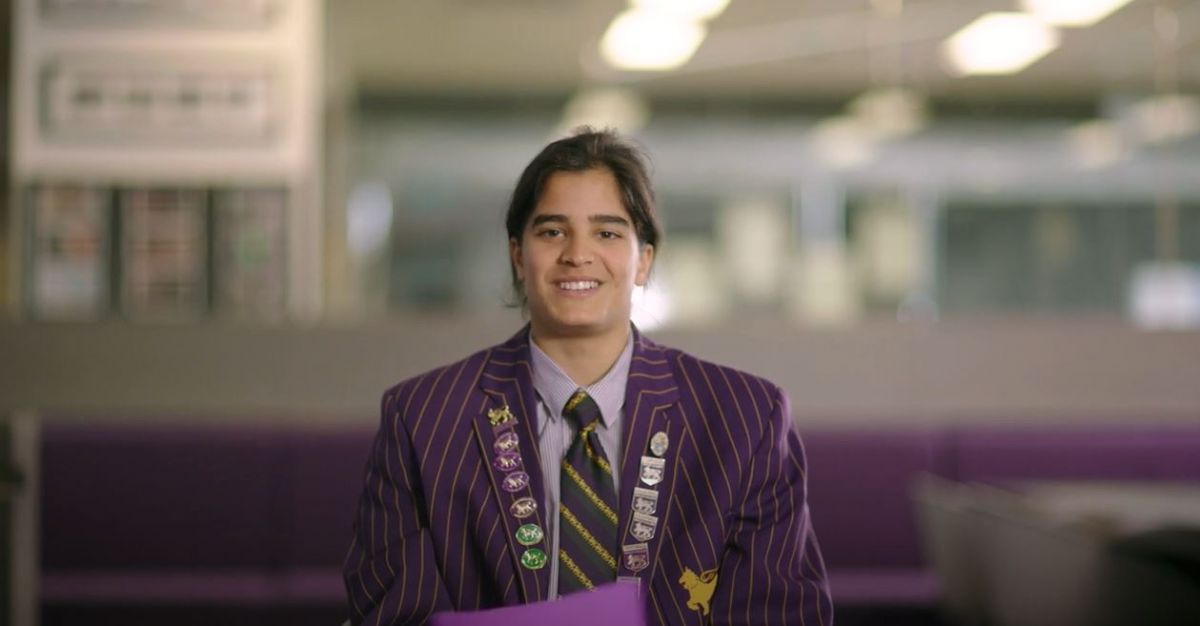 Celebrating the Class of 2022 - Lucy and Thea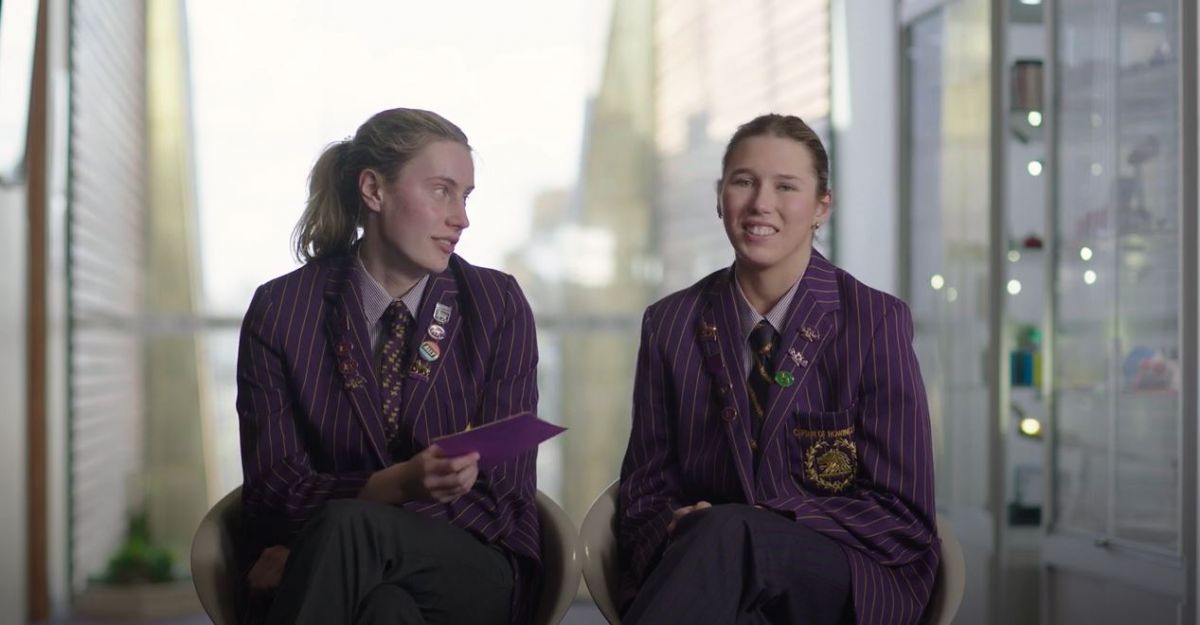 Celebrating the Class of 2022 - Patrick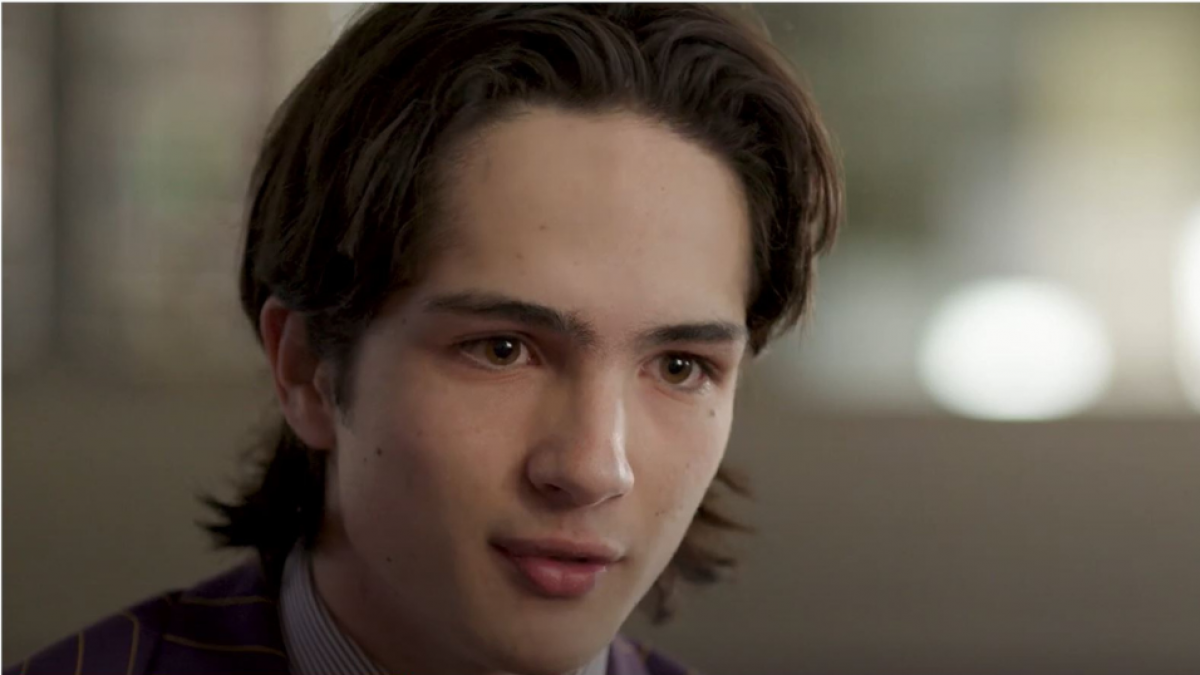 Celebrating the Class of 2022 - Tianna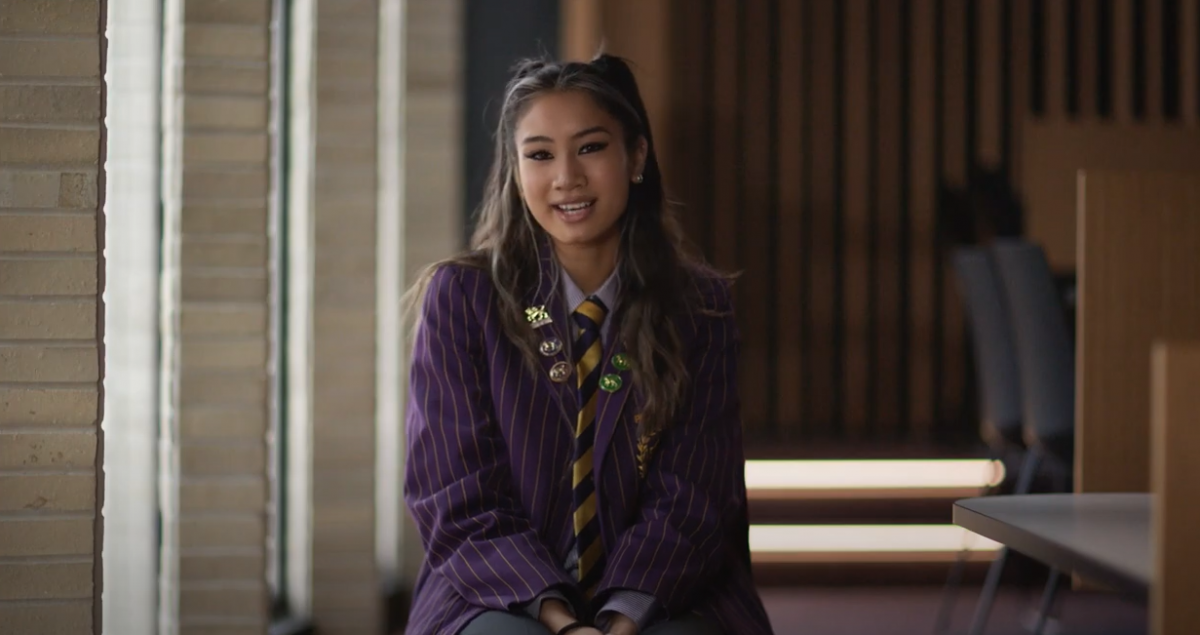 Celebrating the Class of 2022 - Edie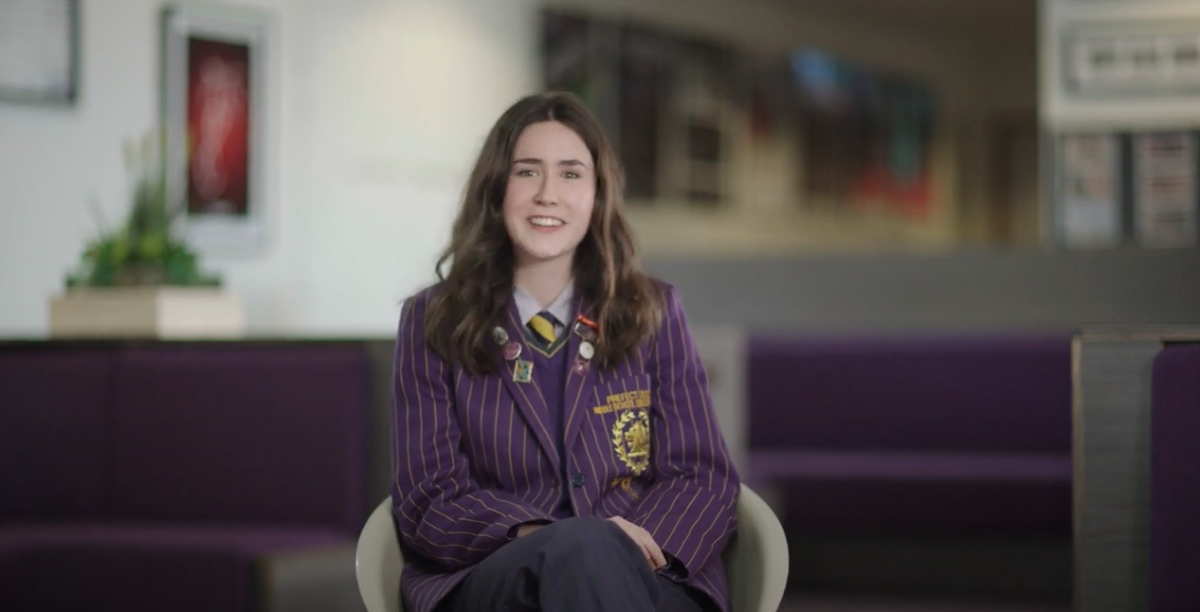 Celebrating the Class of 2022 - Lauren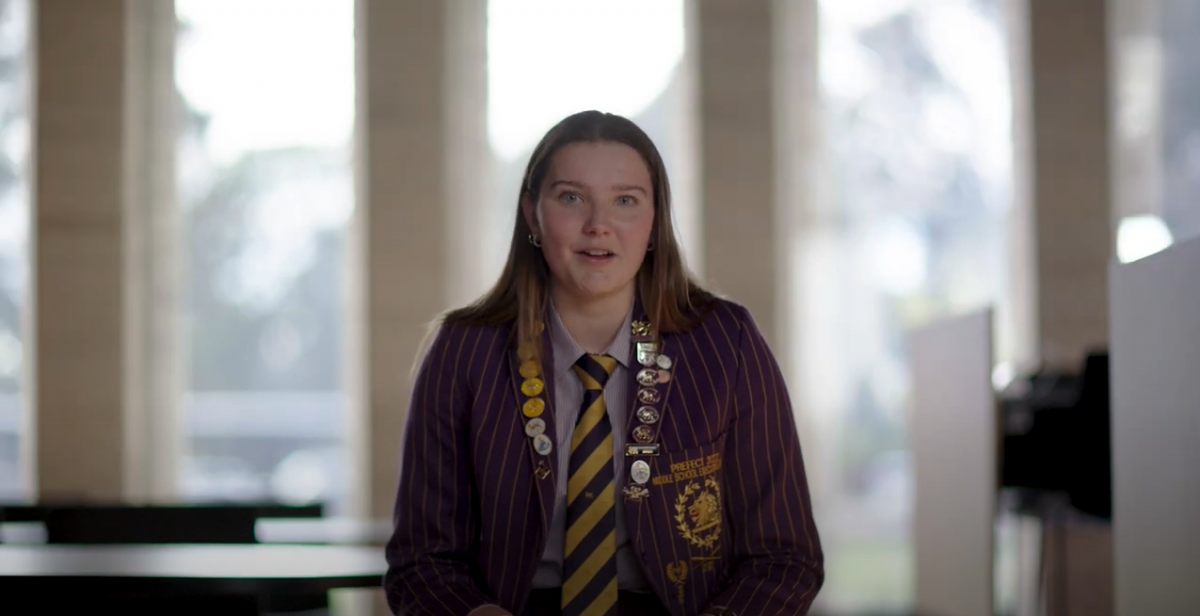 Celebrating the Class of 2022 - Luca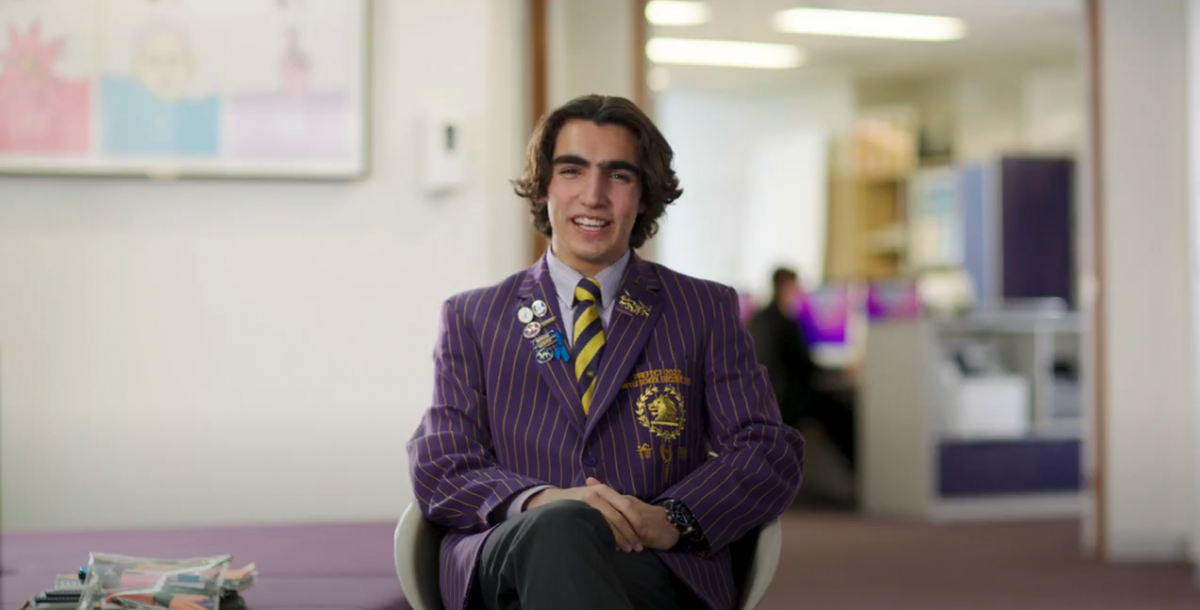 Celebrating the Class of 2022 - Chloe and Will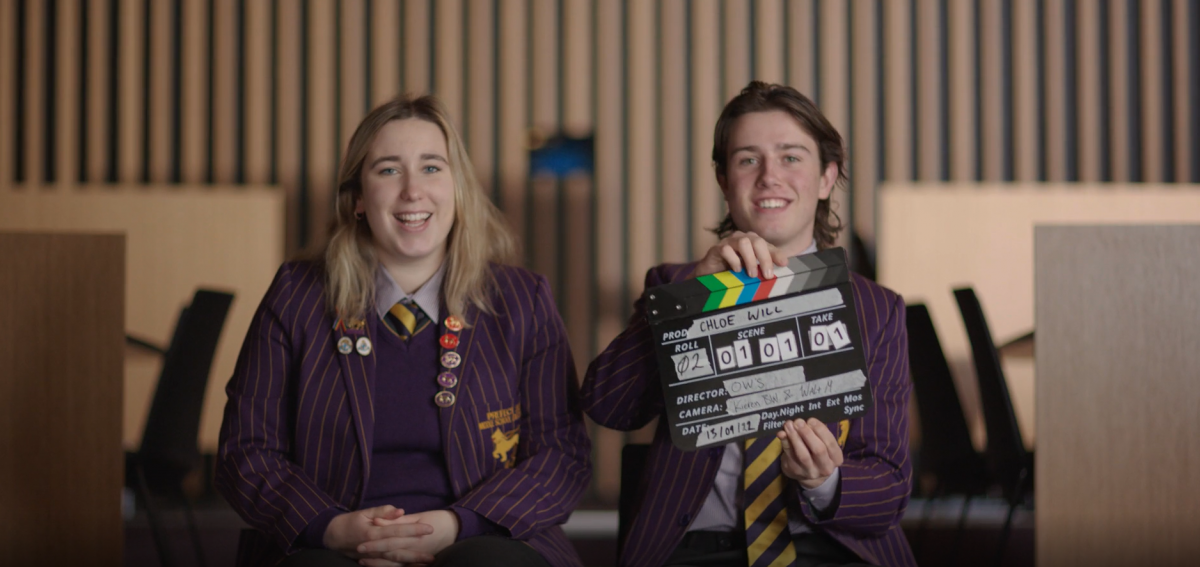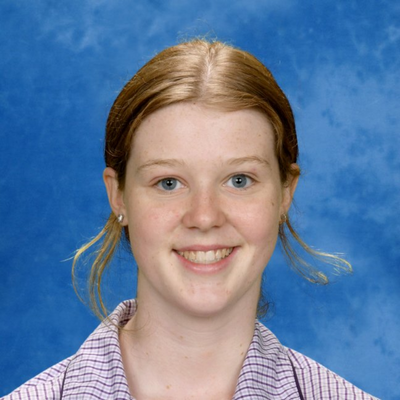 Madeleine Groves-Crawford, IB DP, DUX 2022, ATAR 99.95, Glen Waverley Campus
'As a cohort, we were extremely lucky to be able to experience everything Year 12 has to offer. Approaching Year 12 with this attitude allowed me to make the most of the year and continue to play music, which is my passion. I believe my commitment to music is a large reason for my academic success, as it improved my time management, memory and efficiency and gave me a creative outlet to process my thoughts and feelings. To the class of 2023, don't use Year 12 as an excuse to quit your cocurricular activities. It is possible to create balance, and it's this balance that makes your study time more efficient and effective.'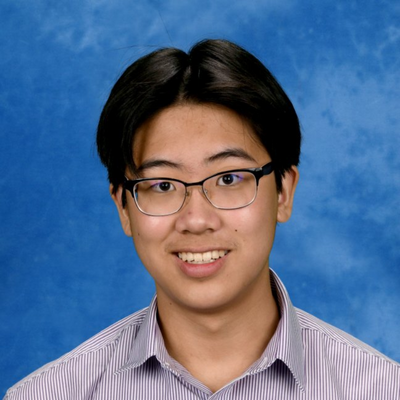 Liam Quach, IB DP, DUX 2022, ATAR 99.95 St Kilda Road Campus
'I joined Wesley's Junior School in Year 1 and have been part of the music program ever since. Rehearsals, music camps, performances and musicals have always been the events I looked forward to the most. Music helped me relax and focus on something other than schoolwork, especially in Year 12. I reminded myself to take regular breaks and split my work into smaller, more manageable tasks. I also relied heavily on my teachers for direction, as well as my Tutor, Head of House and Counsellor for support. At the end of the day, your ATAR is only a number, but the memories and experiences gained from classes, friendships, school events and cocurricular activities stay with you forever.'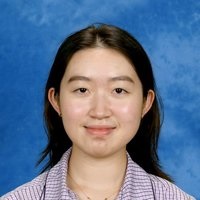 Eva Fei, IB DP, DUX 2022, ATAR 99.95, Glen Waverley Campus
My most memorable experience from my time at Wesley is performing on the stage of Melbourne Recital Centre for the 2022 Winter Concert. After a two-year hiatus due to COVID lockdown, I was so glad to be able to perform in my fifth and final Winter Concert along with my peers. I cherished every moment. Wesley's music program has been a huge part of my time at Wesley, and I could not be more grateful for this supportive community that helped me remain motivated throughout Year 12. My advice for the Class of 2022 is to find the learning method that suits you best. Knowing the most effective learning strategies can help you to maximise your efforts. And it's important not to be too fixated on academic results. School life isn't all about academic pursuits, but also doing things that you are passionate about, whether it is music or sports or community service. After all, Year 12 is the last year of high school, enjoy it while it lasts!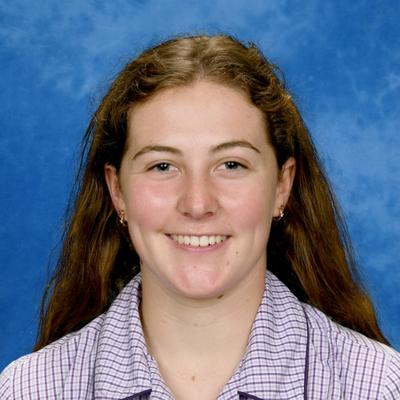 Jorja Jackson, VCE, DUX 2022, ATAR 97.95, Glen Waverley Campus
'Year 12 is non-stop, so I tried to take it one step at a time and grabbed every opportunity to participate in school life. I played three seasons of sport – earning colours in Swimming, Football and Water Polo, was part of the Wilkie Orchestra and Winter Concert and worked hard at rebuilding school spirit as a House Captain. I planned my time, not leaving assignments and study to the last minute, made sure I took regular breaks and always asked for help when I needed it. My advice for the Class of 2023 is to embrace every opportunity. It's easy to fixate on the academic side of Year 12, but you need to have some fun along the way too.'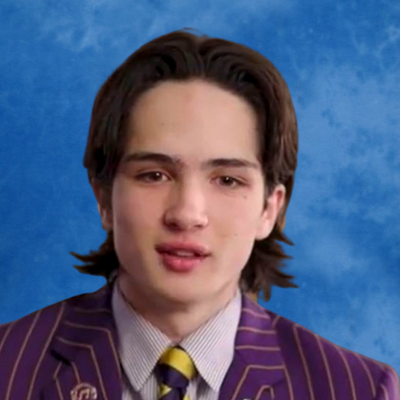 Patrick Leong, VCE, DUX 2022, ATAR 99.90, St Kilda Road Campus
It was important for me to balance my workload carefully during Year 12. Wesley's performing arts program provided an engaging creative outlet and a warm, vibrant community. It put me in a better mindset to be productive, which was key in enabling to manage my time effectively. Participating in other co-curricular activities also helped me maintain motivation throughout the year. Learning in a coeducational environment that embraces inclusivity, empathy and encourages open communication is as important as any academic pursuit. I would encourage the Class of 2023 to make the most of every opportunity and to not sacrifice things that are important to them for the sake of academic results.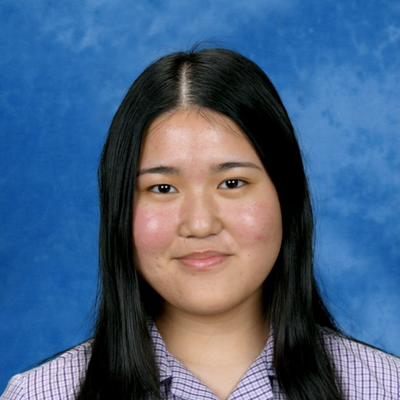 Jenny Lesmana, IB DP, St Kilda Road Campus
'One of my most memorable experiences was coming back to campus, being able to reconnect with such a supportive community of friends and teachers and learning that it was these interactions - regardless of how small - that helped me, and many others, cope with the challenges lockdown had brought. I had such an amazing time in badminton and designing for Publications, being able to celebrate our diversity and work together with genuine appreciation for one another. From here onwards, I hope to study Medicine and assist in improving access to quality healthcare across Australia.'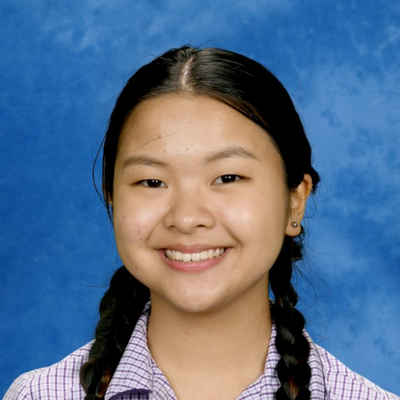 Naomi Tong, IB, Glen Waverley Campus
'My teachers played an important role in supporting me through Year 12. While initially hesitant to seek help, I realised how useful it was to gain their insights and even if didn't have any major problems, they provided valuable feedback to ensure I was doing the best I could. Participating in cocurricular activities like volleyball, orchestra and musical theatre made my final year more enjoyable and boosted my productivity by allowing me to take a break from my studies. My advice for the Class of 2023 is to maintain a balanced lifestyle. Keep a consistent study routine, prioritise your commitments and don't leave things to the last minute. Although it was busy at times, I have no regrets about getting involved in lots of cocurricular activities and making the most of my last year at Wesley.'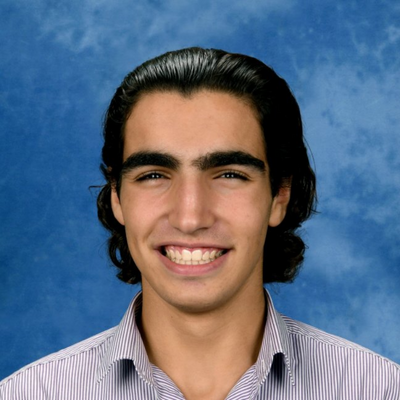 Luca Jolson, IB, St Kilda Road Campus
'A true highlight of my time at Wesley was having the opportunity to attend the Clunes program in Year 9. It was the first time I had been away home for an extended period, and I learnt invaluable lessons about adaptability, resilience and collaboration. Being consistent, in mindset and work ethic, helped me navigate Year 12 and minimise stress as exams drew nearer. I was fortunate to be a Prefect, continue Debating and be part of the APS Swimming Firsts team, which helped balance out my studies. To the Class of 2023: Don't be afraid to seek help when you need it and to reach out to those around you. You have nothing to lose by helping someone else to be successful.'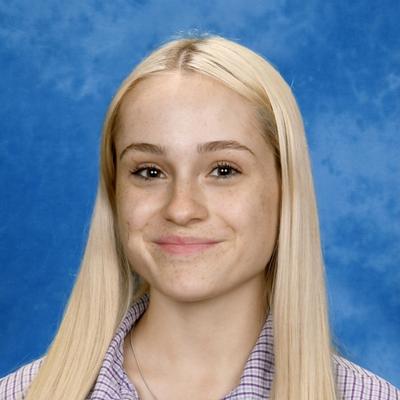 Emily Edwards, VCE, Glen Waverley Campus
"Year 12 was about learning to adapt, as different times of the year required different amounts of effort and focus. My peers were my greatest support, but my teachers were my greatest resource and asset. I am extremely grateful for the support that Wesley provided me throughout my senior years of schooling. I feel that the coeducational environment helped me to develop tolerance and open-mindedness, as well as increased confidence in social situations, as I discovered that it is important to be able to collaborate with all of my peers, regardless of gender or any other personal characteristics."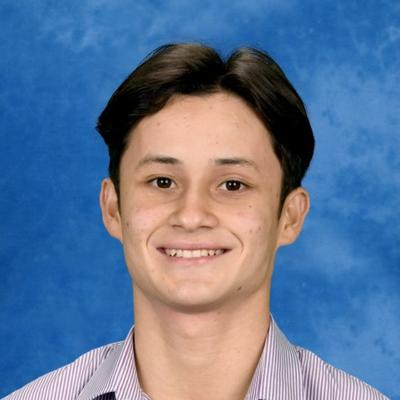 Lucas Dauterman, VCE, St Kilda Road Campus
'Year 12 is a challenging year academically, so it's important to enjoy it any way you can. As Senior House Captain, I worked hard to reconnect the Wesley community after two interrupted years by organising weekly House events. I was also Captain of the Firsts Volleyball team, which gave me the opportunity to foster new connections while developing my leadership skills. I was able to maintain high academic results with the support of my teachers and looked after my wellbeing by eating and sleeping well and exercising regularly. The advice I received from past students was also valuable and I hope to be able to pay this forward by helping other students in the future.'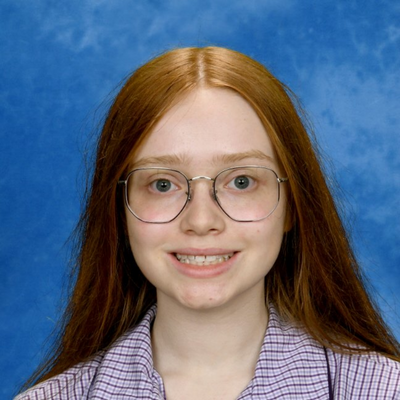 Lucinda Campbell, IB, Glen Waverley Campus
'I enjoy making and looking at art, and my favorite co-curricular activity was participating in the IB Visual Art Shows and Wesley College Acquisitive Art Shows. It was a great contrast to my other schoolwork. Returning to school after the COVID lockdowns was enjoyable as it not only made it easier for discussions with teachers and peers, but it meant events like the Formal and weekly House activities were able to take place. I started long-term tasks early in the year and completed them at a medium pace so that I had time to take a break, ask questions and make changes to my work. Highlighting important dates on a printed IB calendar helped me to stay organised too.'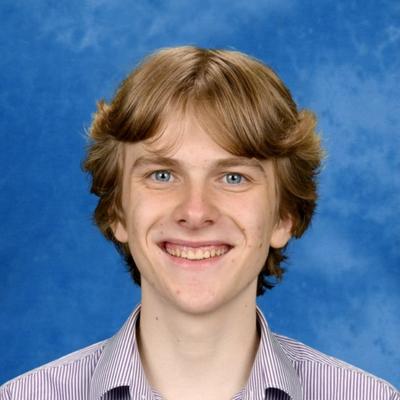 Mitchell MacLaren, VCE, St Kilda Road Campus
'Wesley offers no shortage of memorable experiences, but it was The Adamson Theatre Company that got me through the marathon of Year 12. It provided a much-needed distraction from the essays and tests and a sense of purpose, joy and above all else, community. I found comfort in the care of our teachers who truly want the best for us, and drew heavily on the advice of past students, who generously shared their personal experiences. COVID reignited my gratitude for the little things so to the Class of 2023, I say, seize every opportunity that comes your way. Regret very rarely comes from joining in'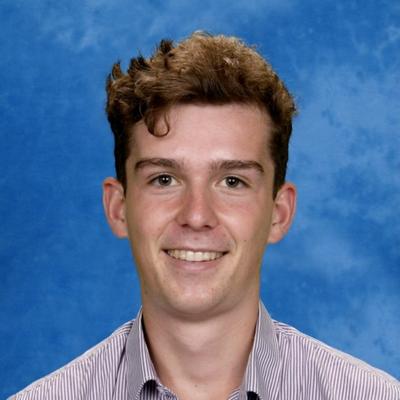 Wilson Macdonald, VCE, Glen Waverley Campus
'I enjoyed every minute of my time at Wesley, representing the Firsts teams in Cricket and Football. I was worried about the pressures of Year 12, but my nerves were settled by the amount of support offered by my teachers. They helped me juggle the commitments of playing two high level sports and working two part-time jobs with the VCE. I don't think teachers get enough credit for the passion they bring. The Science Department had a great impact on me. I never felt like I was in a classroom setting but rather, a place where learning was enjoyable. Next year, I hope to undertake a Bachelor of Science as this is now my passion too.'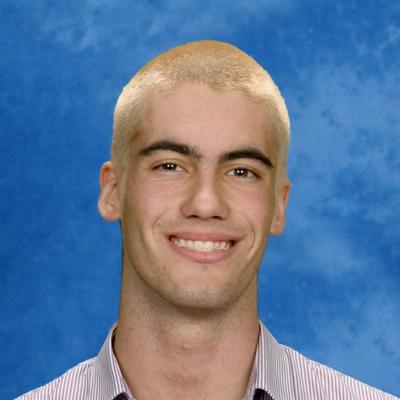 Tate Grunden, VCE, Glen Waverley Campus
'Striking a balance between academic and extracurricular activities helped me maintain a positive headspace during Year 12, with the 'Generations in Jazz' Festival and the APS 'Head of the River' regatta both highlights. The incredibly supportive environment at Wesley and the knowledge and guidance from teachers helped me to manage my workload efficiently and effectively. Stroking the second eight in the rowing team was another high point and while our crew didn't have a lot of success, the bonds we formed within the boatsheds is something I will cherish. My advice to the Class of 2023 is to seize every opportunity and savour every moment, as it goes past in the blink of an eye.'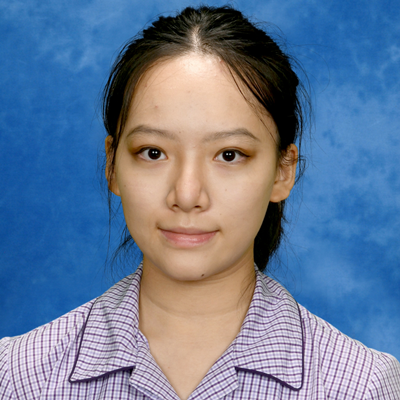 Olivia Zhang, IB DP, Glen Waverley Campus
I completed the International Baccalaureate Diploma Program (IBDP) at Wesley College in 2022. I studied economics in the IBDP and it not only allowed me to understand the basics of the subject, it actually helped me realise I enjoy learning about economics very much. Now, I'm thrilled that I have been accepted into the University of Cambridge in the UK to study Economics. It's a great course with opportunities for me to work with world-famous experts in economics, which I'm really excited about.
As an international student, I started in Wesley's English Language Preparation Program, which helped me consolidate my English skills. It also helped me understand what to expect and removed barriers to my understanding once I joined the mainstream classes. Wesley offered a supportive environment for learning, so it wasn't hard for me to adapt to a new environment.
To help manage my studies in Year 12, I started everything as early as I could, and tried to break down every big assignment into small units. I enjoyed my weekly badminton training as it was central for me to get a breather from the heavy workload.
I enjoyed my time at Wesley and am excited about my next chapter.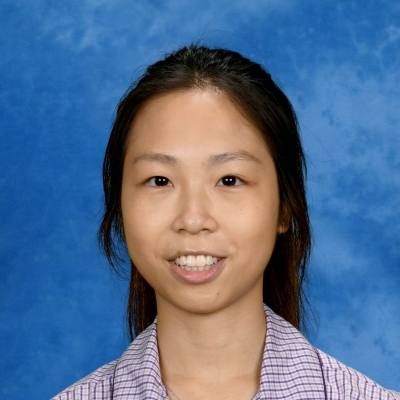 Winnie Lao, VCE, Glen Waverley Campus
In Year 12, it's vital to be organised. I did a lot of planning and set earlier deadlines, so I didn't leave anything to the last minute. I also cherished every chance I got to raise questions with my teachers, but always made an appointment first! The English Learning Preparation Program (ELPP) helped me transit from my school in Asia, as it was quite different. Wesley encourages self-expression, participation and teamwork. I wasn't used to expressing my point of view but with the encouragement and support of my teachers and peers, I learnt to do it. I was an active member of the International Relation Club and pushed myself to participate in house activities, which really enriched my life as a senior student.
---
---