Celebrating academic excellence
We are extremely proud that our students continue Wesley's tradition of academic success and achieve excellence in all areas of learning. This reflects our commitment to developing the whole student, by providing a true education through the timeless principles of learning – learning to know, to do, to live with and to be.
In 2018, 55% of our Year 12 students studied the Victorian Certificate of Education (VCE), and 45% studied the International Baccalaureate Diploma Program (IB DP).
Here are some highlights of their outstanding achievements:
The IB DP median ATAR was 93.30
The Wesley combined median ATAR for VCE and IB DP was 87.10
44% of students attained an ATAR of 90.00 and above, placing them in the top 10% of the equivalent Year 12 cohort in Australia
185 perfect study/subject scores were attained across the VCE (VCE study score of 50) and IB DP (subject score of 7) cohorts
The combined percentage of VCE 40+ Study Scores and IB DP 6+ Subject Scores was 33.4%
98% of VCE and IB DP students received a first round tertiary offer
Tertiary destinations
Many of our Year 12 students have received their first choice university offers from Melbourne's top universities. Over 57% of our 2018 graduates will go on to attend the University of Melbourne and Monash University, reflecting the high academic standard of teaching and learning at the College.
| Tertiary destination | Percentage of 2018 Wesley graduates |
| --- | --- |
| The University of Melbourne | 29% |
| Monash University | 28% |
| RMIT University | 13% |
| Deakin University | 9% |
| Swinburne University | 8% |
| Australian Catholic University | 4% |
| La Trobe University | 4% |
| Other | 5% |
| Victorian University | 2% |
Fields of study
The Class of 2018 graduating students are pursuing a diverse range of fields, reflecting their unique talents, interests and capabilities.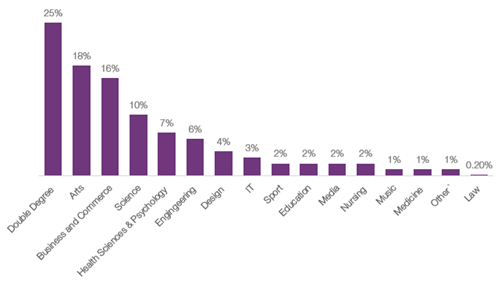 Fields of study chosen by Wesley College Class of 2018
Class of 2018 student reflections
Ace Buck - IB DP, ATAR 99.95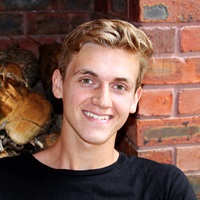 "Wesley is a success story for coeducation. Wesley being a coeducational environment was never something that even crossed my mind – it was just natural. I think the advantage for anyone is that a mindset of mutual respect is seamlessly developed, and by the end of your Wesley journey you intuitively know how 'to live with' others.
During Year 12 I was vice-captain of the APS Premiership winning cross country team. I was also a member of the boys athletics team and St Kilda Road Public Question Society Prefect. I loved being a part of the athletics and cross country teams, having to go out for a training session pulled me away from my desk.
This year, I will probably be at Melbourne University studying a Bachelor of Science and a concurrent Diploma in languages.
As for long term plans, I see myself doing something entrepreneurial, following a passion for languages and setting a few more audacious goals."
Elle Wong - IB DP, ATAR 99.85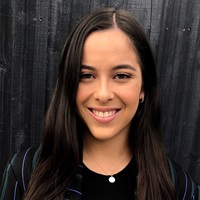 "What will stay with me the most from my time at Wesley is the importance of individuality, leadership and learning from others.
I enjoyed the variety of opportunities offered to me both in an academic capacity and the cocurricular programs. The balance between the academic, sport, drama and music programs have helped me to learn more about myself and what I am passionate about as an individual.
As vice-captain of the College volleyball team, I really enjoyed taking the time out each week to train on a Monday and Wednesday in preparation for a game on Saturday. I was also a member of Soul Band and Senior Vocal, which helped me to develop and explore my passion for music. As part of the IB Diploma Programme, I volunteered at an aged care facility, which gave me an invaluable opportunity to give back to my local community.
In the future, I plan to study an Arts degree at the University of Melbourne. My long-term dream is to become a lawyer, working in the field of international and corporate law."
Jimmy Sun - VCE, ATAR 98.70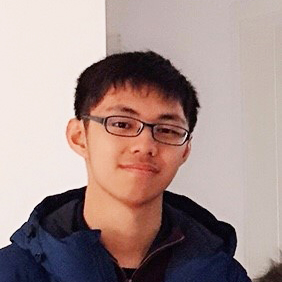 "My time at Wesley has been fantastic, especially during Year 12, due to my friendly teachers and classmates.
I participated in a few cocurricular activities throughout the years, including the College Table Tennis Firsts and Seconds team and soccer. In addition to this, I was involved in the WINGS mentor program, assisting younger students to learn about computer coding. Wesley has also offered numerous additional cocurricular activities including house athletics and house music. Not only did these activities benefit me in reducing stress from my studies, they have also helped me establish a stronger connection with my peers.
Wesley is a great school to be a part of. I want to thank my teachers for their support during my studies. They are always friendly and approachable. It is a pleasure for me to be taught by them. I simply would not have achieved this result without them.
As I am interested in technologies, I am planning to study Science at the University of Melbourne next year. I want to go on to further explore science and technology in order to create a more technological advanced world for future generations."
Eleanor Pullin - VCE, ATAR 97.35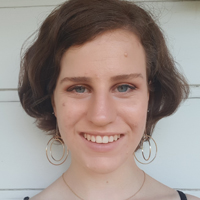 "During my eight years at Wesley, I have always been a part of the music program. In Year 12, I was part of the Symphonic Wind Ensemble and Symphony Orchestra. I loved playing with these ensembles and they have all been a highlight of my time at Wesley. They helped me find a balance between working and enjoying my final year.
I really enjoyed learning in a coeducational environment simply because it allows for a wider range of ideas and perspectives, and, without you even knowing it prepares you for the future.
In 2019 I will be studying an Advanced Research Bachelor of Science at Monash and, in the future, I hope to work in psychology both clinically and doing research."
Adam Bancroft - VCE, ATAR 98.55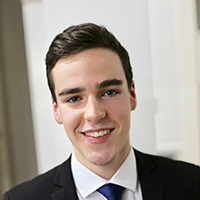 "As part of my VCE, I specifically undertook Accounting, Business Management and Legal Studies, which are subjects that I am interested in and feel passionately about, so working hard in these was less of a burden. My best piece of advice for future students, is to pick subjects that they genuinely care about, so that they will be most committed to achieving success in them and studying with a high degree of focus and interest.
Keeping a consistent workflow, not falling behind as well as devoting time to exercise and social activities throughout my two years of VCE made sure that I was committed, had a healthy balance and minimised pressures on me.
I plan to study a Commerce/Law double degree at Deakin University, and to ultimately pursue a career in the business or legal sector."
Audrey Mims - IB DP, ATAR 99.70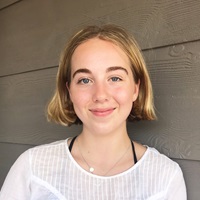 "In 2018 I was part of the first XIII rowing crew as well as being in the Big Band and Symphonic Winds Ensemble. Organising time for music and sport gave me structure – I developed strong organisation and discipline skills, which are invaluable not only in Year 12, but for my entire life.
A huge advantage of studying at Wesley was the amazing group of people I got to share my journey with; girls and boys – like sisters and brothers. Being able to share my classes with these people made learning a dynamic, fun and exciting process – I looked forward to every class and whatever new things we might be doing.
Wesley gave me the tools to be open-minded and ambitious. Going to school in the encouraging and supportive environment fostered by my teachers and peers not only gave me lifelong friends and passions of music and sport, but has made me the spirited person I am today.
In 2019 I hope to study a double degree of Law and Politics, Philosophy and Economics at ANU in Canberra. As I've always aspired to do, perhaps I will study medicine. Although I'm unsure specifically where I will move to, I undoubtedly will continue to be outspoken, ambitious and adventurous."