On campaigning and confidence…
Since graduating from Wesley in 2018, Audrey Mims has been busy. Now at the end of her third year of a five-year double degree in Law and Politics, Philosophy and Economics at ANU, she also works part time as a paralegal at a large Australian law firm. That would probably be enough for your average full-time student; Audrey, however, isn't one of those. Paul Munn explains.
Driven by a fierce passion for equal rights and social justice, Audrey Mims finds herself balancing her studies and her paid job with something else that she cares deeply about: campaigning for gender equality. She volunteers as Lead Events Coordinator for The STOP Campaign - a nationally recognised student-led not-for-profit dedicated to ending sexual violence on Australian university campuses and supporting survivors to tell their stories.
In her role this year, Audrey has been instrumental in coordinating their Empowerment Program, aimed at providing a safe space for participants to feel empowered through self-defense, mindfulness and confidence building. More recently, she planned and facilitated the launch event of the Safe Response Toolkit, a new project which acts as a resource for victim-survivors of sexual violence, their supporters and the general Canberra community, providing information about the avenues available after an experience of sexual violence.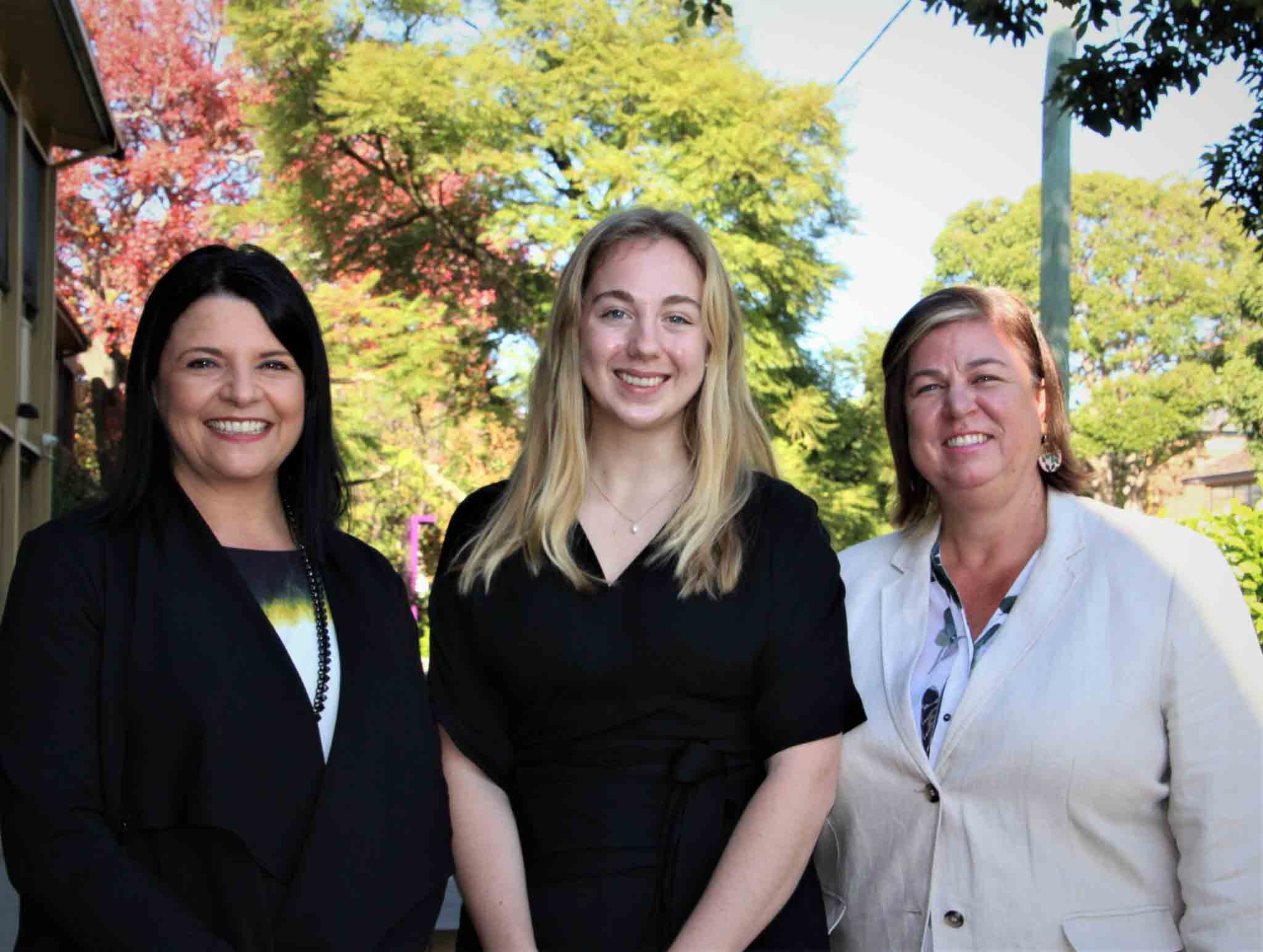 The work Audrey and many others are doing is part of a growing national movement. Advocate Grace Tame's recognition as Australian of the Year and the outrage over Brittany Higgins' alleged rape in Parliament House show that our society is in the mood for real change regarding the issues of misogyny and violence against women; the big question is how to achieve it. For Audrey, a key part of the answer involves starting the conversation about consent and respectful relationships early: 'Consent education and awareness of gender-based violence issues from a young age have so much potential to influence the ways we talk about sexual violence, and what I and those around me can do to support positive cultural change,' she says.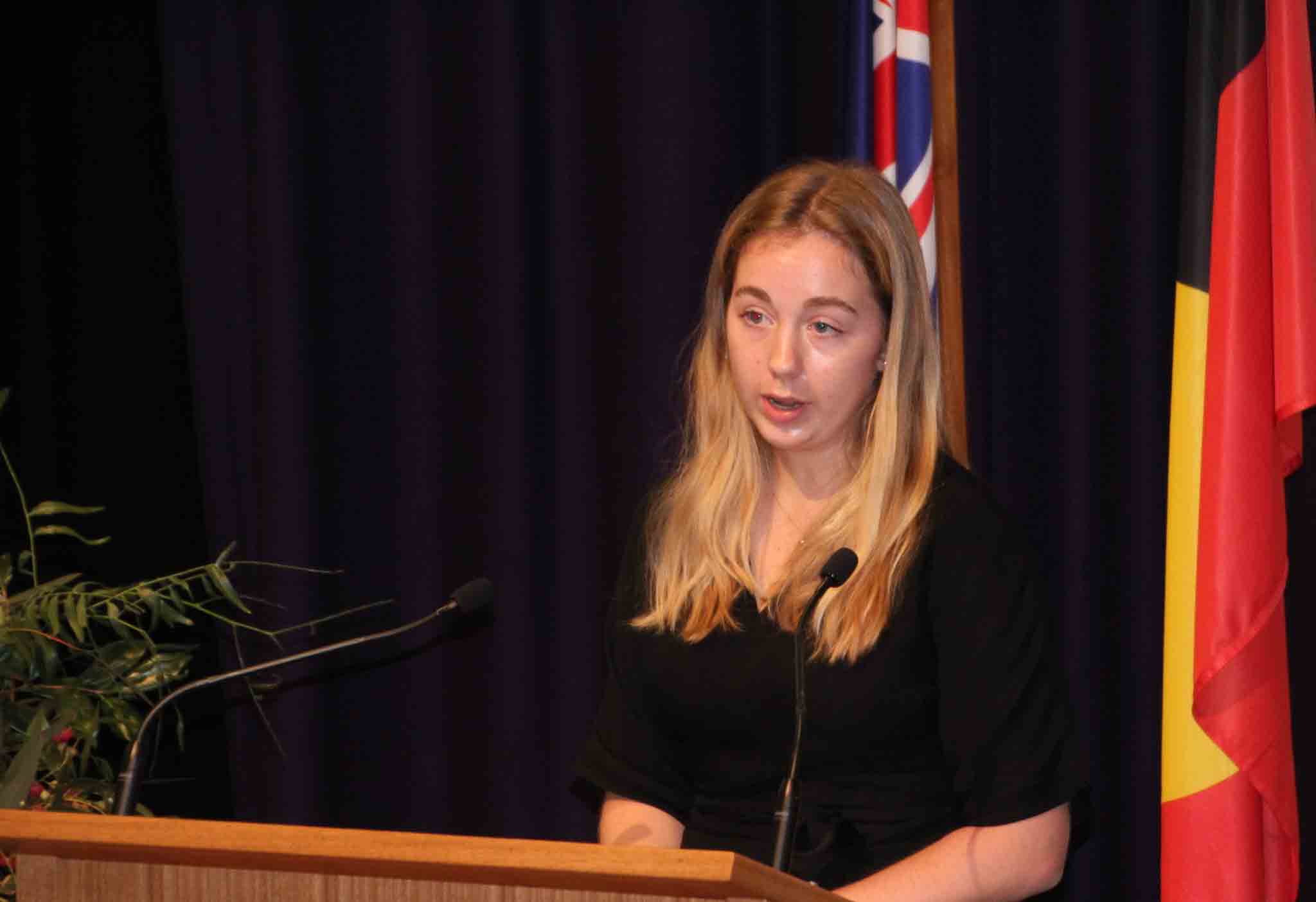 'I've spent a lot of time reflecting on how my experiences with consent education in high school have shaped my own experiences at university,' she says. 'I still remember at Elsternwick having someone speak to the girls in my year in Year 8 or 9. This woman spoke about things like toxic relationships, the patriarchy, and touched on sex education. Being the first, formal introduction I had to some of these issues, it's one of the moments of my high school education that I look back on as being crucial to my early understanding of these issues.'
Campaigning for change in the area of sexual violence prevention is at times really difficult to navigate, given the intensity of the subject matter and the need to campaign in the political and institutional sphere. It can, at times, be a gruelling task. 'I attend team meetings multiple times each week, where we assign tasks to work on and gradually work through a number of projects and initiatives we have on the go,' she says.
So how does she find the energy? 'I've always been interested in working towards equal opportunity, equal rights, and social justice, as broad umbrella terms covering issues I learned about in classes like Geography in high school. I think this is where the seed of my passion was planted.'
Above: Audrey Mims addresses current students on Founders' Day
A deeper understanding of gender inequality was prompted by her own experience of personal barriers. 'I lacked a lot of confidence growing up, worrying about how I might be perceived, and feeling I was less qualified and less smart than others around me,' she admits. 'At my ANU residential hall, we used to hold regular meetings for women residents, and we would discuss subjects ranging from sexual health to our degrees. At one meeting, we spoke about Imposter Syndrome, and I realised my feelings of academic inadequacy and being unqualified were near-universal experiences which almost every person in the room had felt before, and still felt!
'I found it incredibly validating to hear women in my hall, my peers, who I looked up to and thought were so intelligent and confident, say that they felt the same things as me. It was so gratifying to connect with people through these issues and to learn I wasn't alone; it wasn't just me.'
Audrey cites a growing sense of confidence and ability to connect with people as being central to her building community at university. 'The familiarity I've gained from finding community in unexpected places has been wonderful,' she says. 'And it's helped me become a more compassionate and empathetic person.
'I think I have such a fierce passion now because in some ways I want to make up for the confidence I didn't feel I had growing up, before I realised I wasn't the only one experiencing self-doubt and insecurity. So I continue to campaign for that person and for the others who I know can benefit from the beginnings of new conversations, awareness-raising, de-stigmatisation and empowerment.'
Paul Munn is the Editor of Lion and a regular features writer.
Our work continues
As shared in the April edition of Lion, the College has continued its work in this area with a review of the curriculum and teaching of respectful relationships and the delivery of student programs by Bravehearts, Australia's leading child protection organisation. Student representative bodies have been reviewed and renewed at each campus, to invite further student input. Finally, an arm's length reporting service, WesleySAFE, has been established for current families and OWs. As a College and a society, there is still more to be done. At Wesley, we are aiming for nothing short of best practice in this area.