Obituaries
Kenneth Cairns Painter (OW1941)
08/10/1924 – 29/02/2020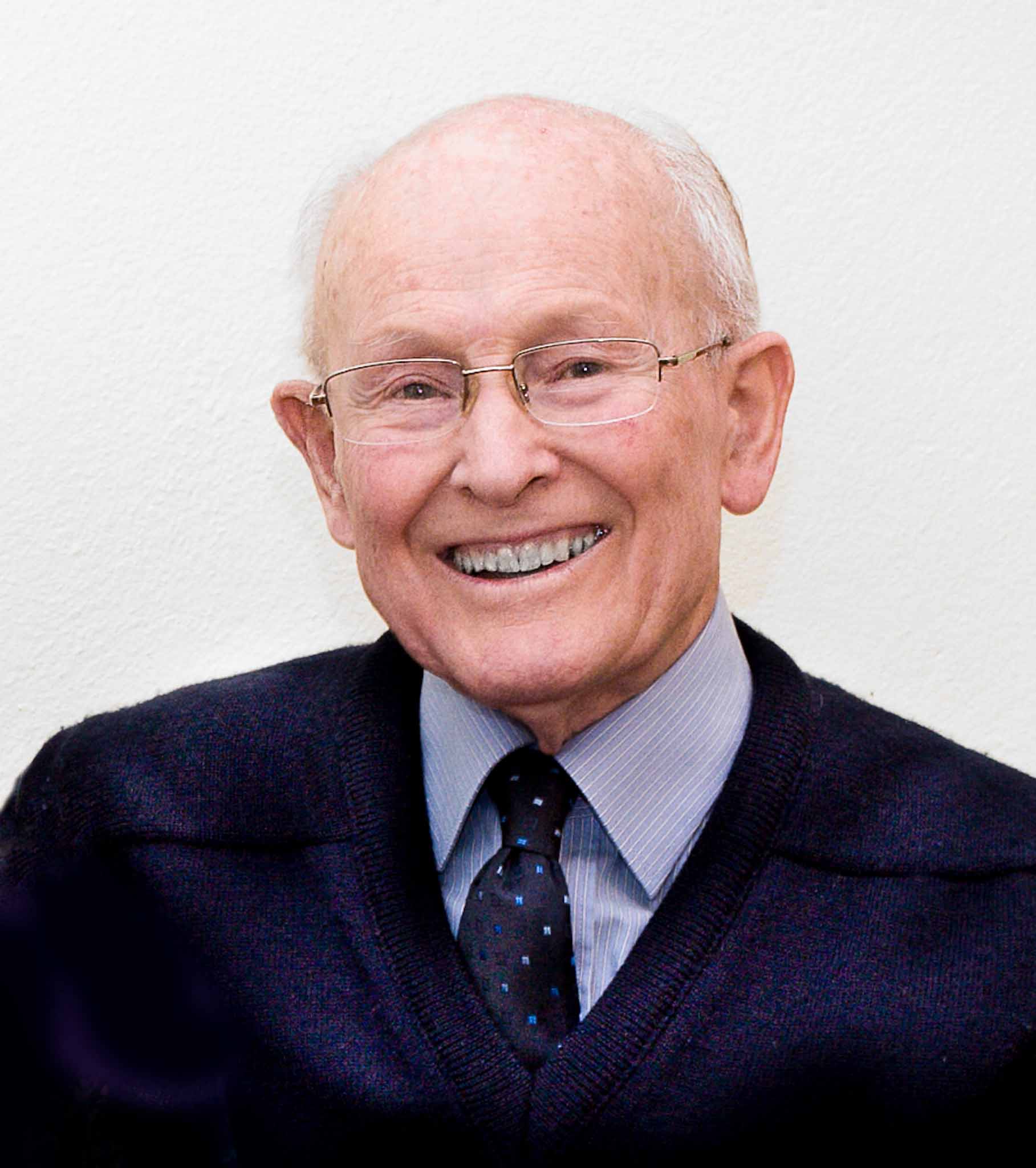 Kenneth Cairns Painter was the only child of Wilfred and Zoe Painter. He grew up in Glen Huntly and Glen Iris during the Great Depression. As a child he enjoyed Sunday School, Cubs, gardening, and horse riding. From 1936, Glen Iris was his home for 83 years.
Ken spent four years studying at Wesley College from 1938 to 1941 on a scholarship. He was in 'The Twenty', and his school reports note his scholastic diligence, pleasant and cooperative manner, and excellent contribution to the school's life. As a parent and grandparent, Ken continued his association with Wesley when his sons and grandsons maintained the family tradition – Graeme (OW1978), Stuart (OW1981), Michael (OW2011), Sean (OW2016), Tom (OW2018) and Jack (OW2018).
Ken was Secretary of the Prahran Parents' Association in 1980/81. Before he died, Ken donated his collection of Chronicle magazines to Wesley. It comprised every edition from 1938 until today. From 1942 to 1944 Ken studied a civil engineering degree full time at Melbourne Technical College. He started work with the Melbourne and Metropolitan Tramways Board in January 1945. The Tramways was to be his lifetime career. He worked there for 43 years until 1987. The design, construction, and maintenance of the permanent way, the tram-tracks etc., of the world's largest tramway network provided him with a rewarding working life.
Ken was a member of the Association of Professional Engineers, Institute of Engineers, and Chartered Institute of Transport.
His commitment and contribution to Melbourne's public transport system was recognised in 1978, when he was awarded the rare distinction of Fellow of the Permanent Way Institution in England.
Ken married Gwenda Joyce Jenkin, daughter of Francis Jenkin (OW1911) in 1960. They were married for 51 happy years until Gwenda died in 2011. Theirs was the epitome of a loving, caring, devoted Christian marriage, grounded in faith in God. Their family home was invariably humorous and welcoming.
Ken and Gwenda were delighted that Stuart and his wife Marcelle gave them the joy of six grandchildren – Rachel, Michael, Felicity, Sean, Tom, and Jack, whom they loved dearly. They rejoiced when Graeme married Robyn in 2010.
Ken's purposeful and giving nature was reflected in his trademark smile and generous contributions to the local community. He was a long-term member of the Methodist/Uniting Church, VFL, MCC, John Gardiner Ski Club, 1st Camberwell South Scout Group Parents Committee, and Freemasonry. These organisations benefitted from Ken's love and support for others, hard work, sense of duty, talents, intelligence and expertise. Overall, his combined volunteer service amounted to more than 100 years. He was a wise role model who always had an interest in people and events. Ken's unassuming friendliness was encouraging and infectious.
Ken was a decent, kind, uncomplaining, inoffensive gentleman. He faced adversity with quiet courage, admirable determination and strong resilience. He had a wonderfully endearing spirit and an accepting personality. He lived his long life of service to others with humility and equanimity. Kenneth Painter loved life, and his was a splendid life, extremely well lived.