Obituaries
William Richards (Bill) Lumley AM (OW1937)
12/06/1920 – 21/09/2020
---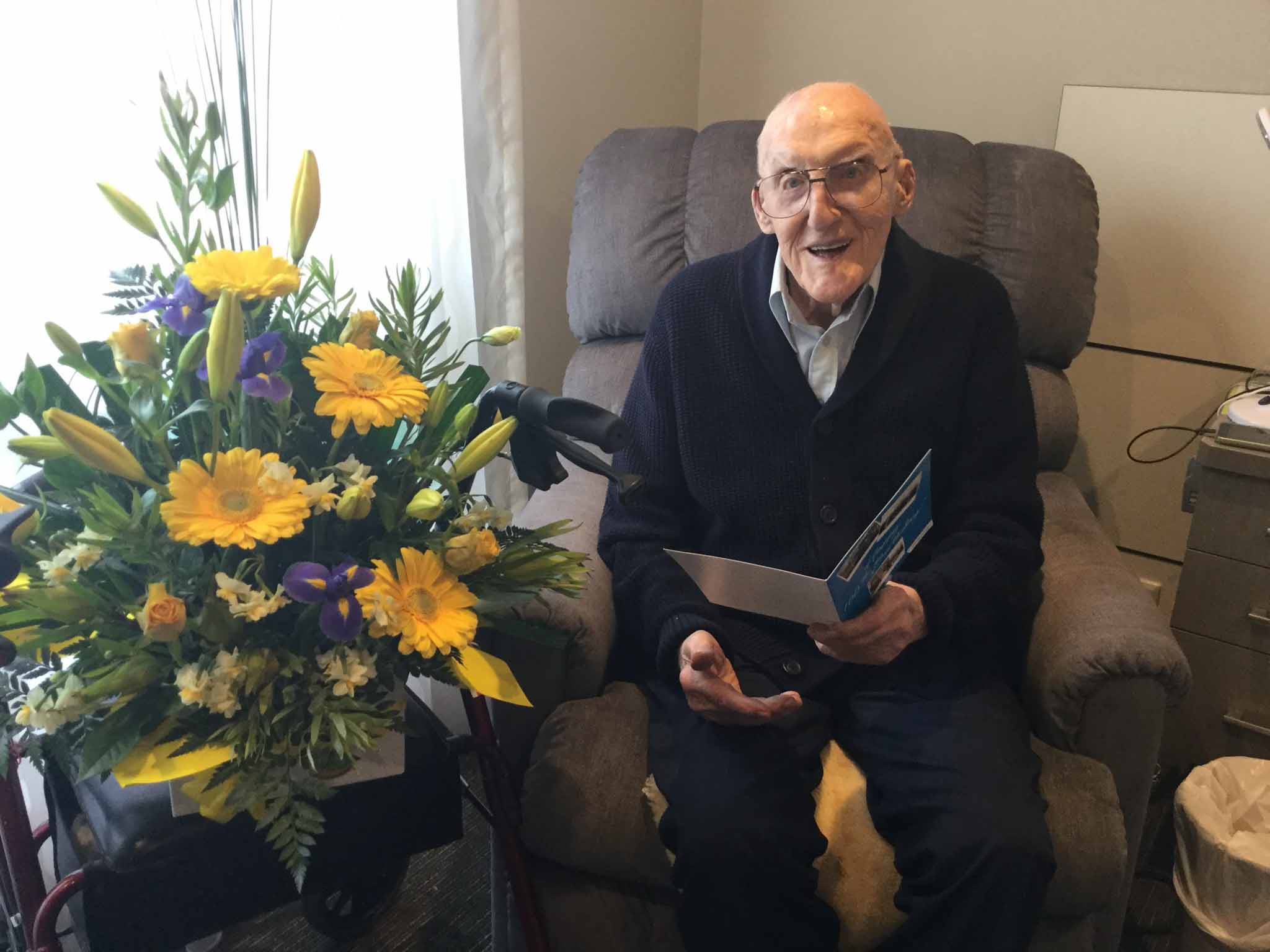 Bill was born in St Kilda during the final days of the previous pandemic, to parents William and Elizabeth Lumley.
In 1934, like his brother Robert (OW1930) before him, Bill came to Wesley from Toorak Central School, while their sister, Mollie, went to MLC, Hawthorn. It was a milestone year for Wesley, founded 68 years earlier and in need of urgent attention. The Nicholas family, with funds from developing Aspro, gifted money for rebuilding the school ready for the new school year. Bill was encouraged in all activities, particularly Saturday sport (cricket, football, athletics, gymnastics and swimming) as well as music, drama, and debating. Bill tried football and cricket, but was not picked for teams, so turned to athletics. In senior years he enjoyed rowing in the Third Crew at the 1937 Head of the River.
'Education at Wesley was of a fairly high standard, but I was not of the same material,' Bill said. He obtained his Leaving Certificate in 1937, although he wanted to continue for a chance in the First VIII. Studying Applied Science at Melbourne Technical College (later RMIT) in 1938, he joined other students converting an old T-Model Ford to use alternative fuel because of petrol rationing prior to World War II. Fitted with a charcoal burner and being the only one to drive, a test drive from the College down St Kilda Road and across to Punt Road hill and back left a memorable trail of smoke.
Bill joined the Militia Citizens Army and in 1941, joining the A.I.F. as a gunner. As 2nd Lieutenant he was in charge of 2nd/2nd Field Regiment with plans for Libya. When Singapore fell, the Regiment remained to defend Australia, particularly in WA. In 1944, the day after discharge, he joined the RAAF and obtained special Leave to marry Barbara Eltis, beginning 62 years together until her death in 2007.
In July 1945, Bill began working in his brother's Windsor pharmacy, studying at the Pharmacy College in Melbourne.
He became first President of the Victorian Pharmacy Students' Association. When it became the National Pharmacy Students' Association, he became its first President, graduating in 1949.
In 1950 they moved to Chelsea and he established his own pharmacy, forming close bonds with local residents. In 1953, he was elected a local Councillor, was Mayor for 1955 and 1956, and became a Justice of the Peace. He eventually sold his business in 1964 to become an Inspection Pharmacist for the Department of Health until retiring in 1983.
Bill represented Chelsea Council on many boards, including Chelsea Bush Nursing Hospital for 31 years (with the last years as President), State Rivers and Water Supply Commission, Mentone Girls College and Edithvale State School which his children attended, and he was on the committee of the new Aspendale Technical School which both sons attended. He was a First Aid Officer, training with St Johns Ambulance Brigade at Mordialloc, and he remained a Life Member. He was also a committee member of the Chelsea Life Saving Club and its treasurer for some years. Later, Bill and Barbara moved to Frankston South to downsize.
Bill served on the Board of Peninsula Ambulance Service for 30 years and was President for five years whilst it moved from a voluntary organization to a professional one, becoming the Melbourne Metropolitan Ambulance Service. He retired from his role as President in 1989. In 1991, Bill was awarded Member of the Order of Australia AM in recognition of his work for community and the ambulance services.
Bill enjoyed our Golden Lions Lunch as part of sesquicentenary celebrations in 2016 and most recently was living at Village Glen Aged Care, Capel Sound. Between lock downs, he celebrated his 100th birthday with a drive-by of vintage ambulances to the music of pipe and drums provided by Ambulance Victoria. A great occasion for television news and a lasting memory.
Bill is survived by his cherished daughter Cath, sons Ian and Mike, eight grandchildren and 14 great-grandchildren.